You find yourself alone on an international flight to Spain with a small traveler's guide you reluctantly bought at a Barnes & Noble. The pamphlet prepared you for basic cultural shocks like talking quietly, respecting historical churches by wearing shirts that cover your shoulders, and traveling in large groups to avoid harassment or incidents of theft. The reality is that when you arrive, you will be a stranger, a small dot of human matter now responsible for navigating yourself in a foreign culture, butchering the local language to an extent of embarrassment—thank goodness for being a stranger. Later, your friend arrives and you meet her at the airport.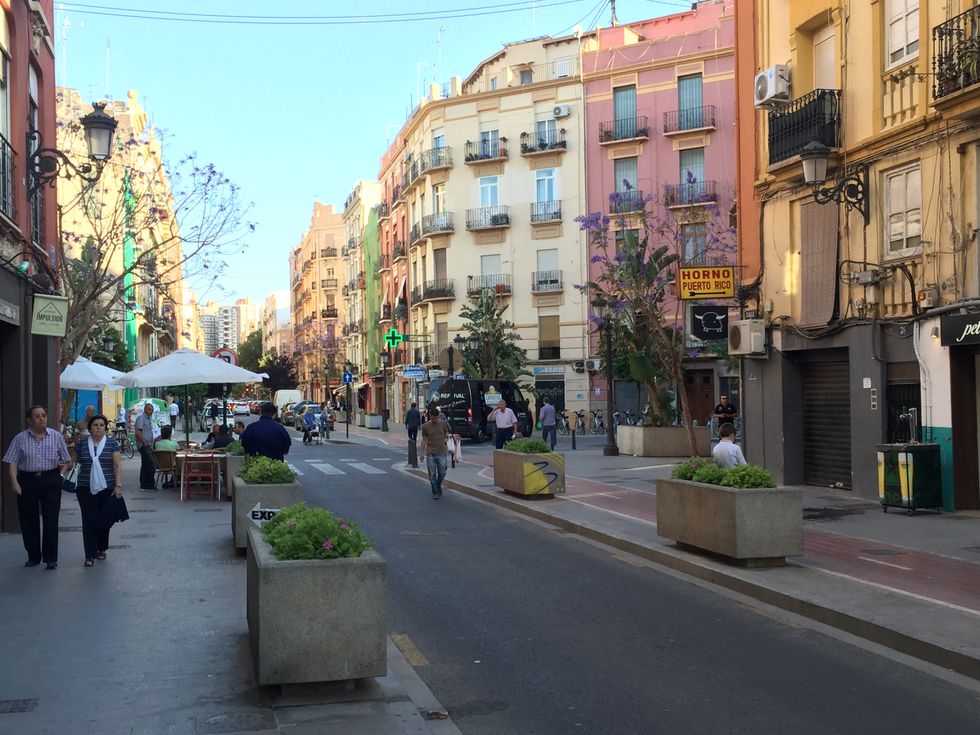 Valencia, Spain
There is something oddly satisfying about being anonymous in a foreign country, sitting down to drink your first glass of Spanish wine, people watching the locals who are kind and gregarious. You repeatedly mumble "vale" and "gracias" to achieve a semblance of respect for the language and people around you, and they will appreciate that you tried. Bemused, you find yourself gravitating into stores, food markets, and candle shops just to smell and touch things, just to hear Spaniards buy their weekly share of meat and produce. You're warmed and elated by the children coming from their afternoon classes in their school uniforms, Spanish boys and girls running into ice cream shops as their parents walk behind. Normal people doing normal things will excite you as if you're a child on Christmas Eve, desperately waiting for the clock to strike 12:00 a.m..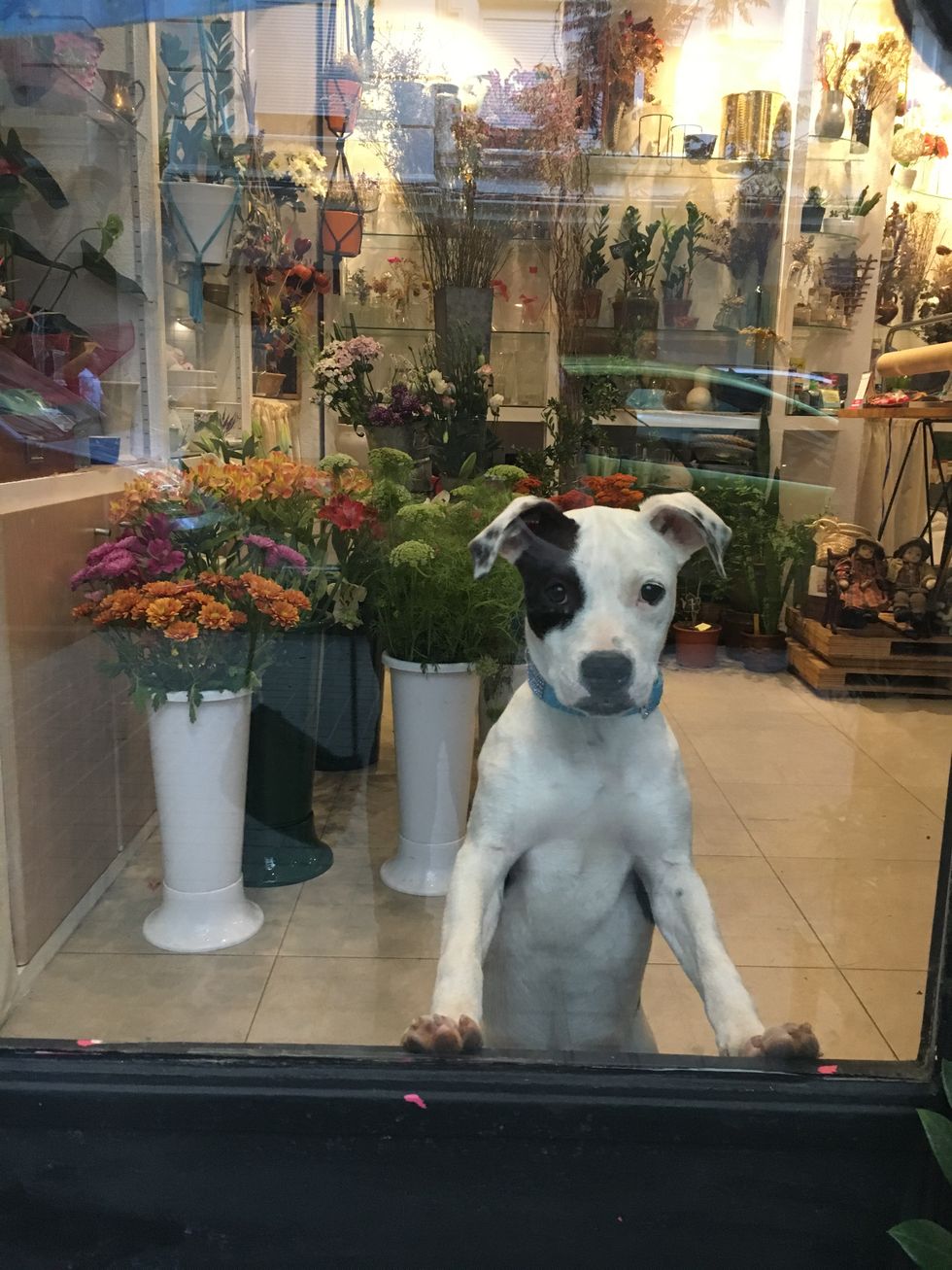 Valencia, Spain
Waking up in a new Airbnb every morning, scheduling the next house you'll crash at while drinking espressos and smoking on a patio corner. Small things are delicate intimacies like seeing geckos on the sidewalk and recognizing florals and pastels worn by women around your age. You spend hours in a lingerie store with the softest lace and silk prints you've felt, secretly googling conversion charts for European sizes.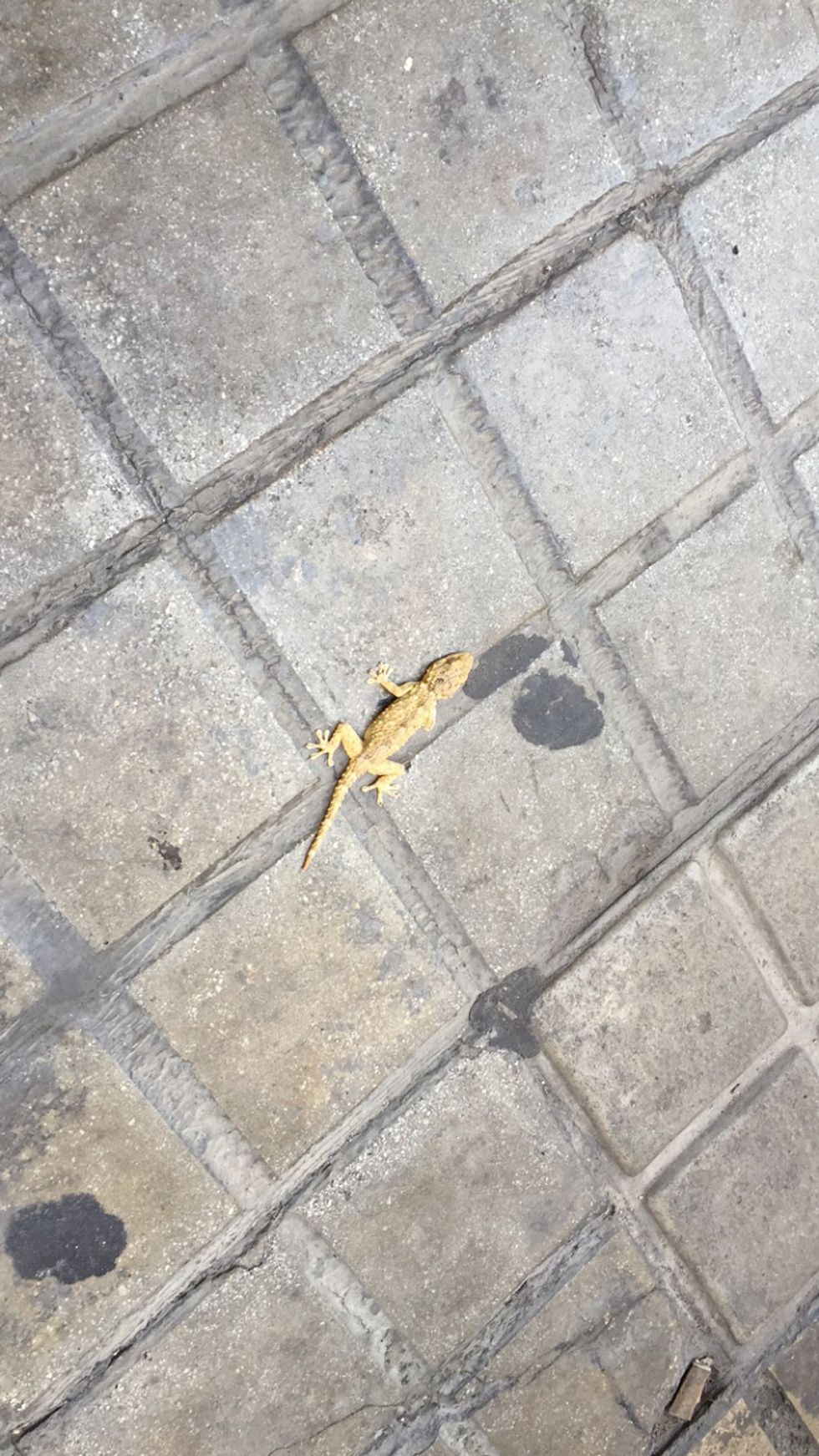 Valencia, Spain
You travel to Barcelona, the NYC of Spain, its cobblestone streets and wooden doors so intricate you think you're on a staged Hollywood set; every building standing like a poem as young men and women around you kiss, laugh, and eat. It will take a few days before you realize that lunch isn't at one or two, not even three. Meals are later in the evening, closer to night when the streets are filled with young women and men in large groups going off to dance and drink while you transfer more money into your checking account.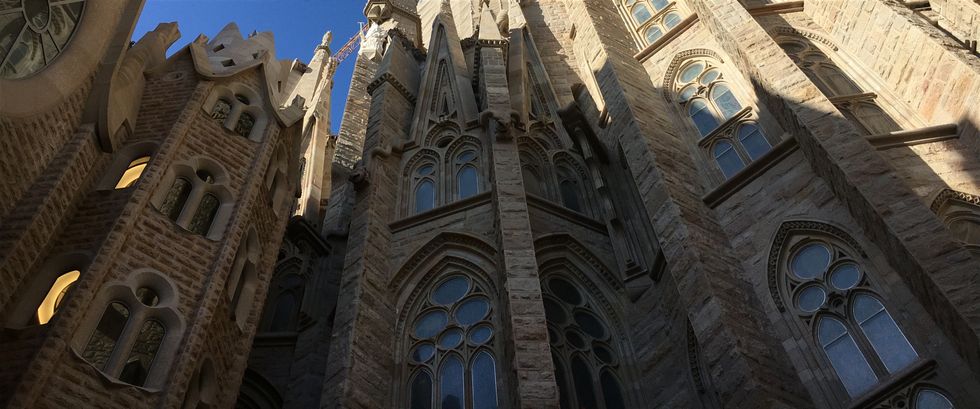 Sagrada Família in Barcelona, Spain
One night you enjoy seafood paella with tapas and sangria, another, black truffle pasta with red wine, and gelato for dessert. You run into a group of American students and share a round of beers, laughing about cultural nuances and the absence of tap water at bars and restaurants.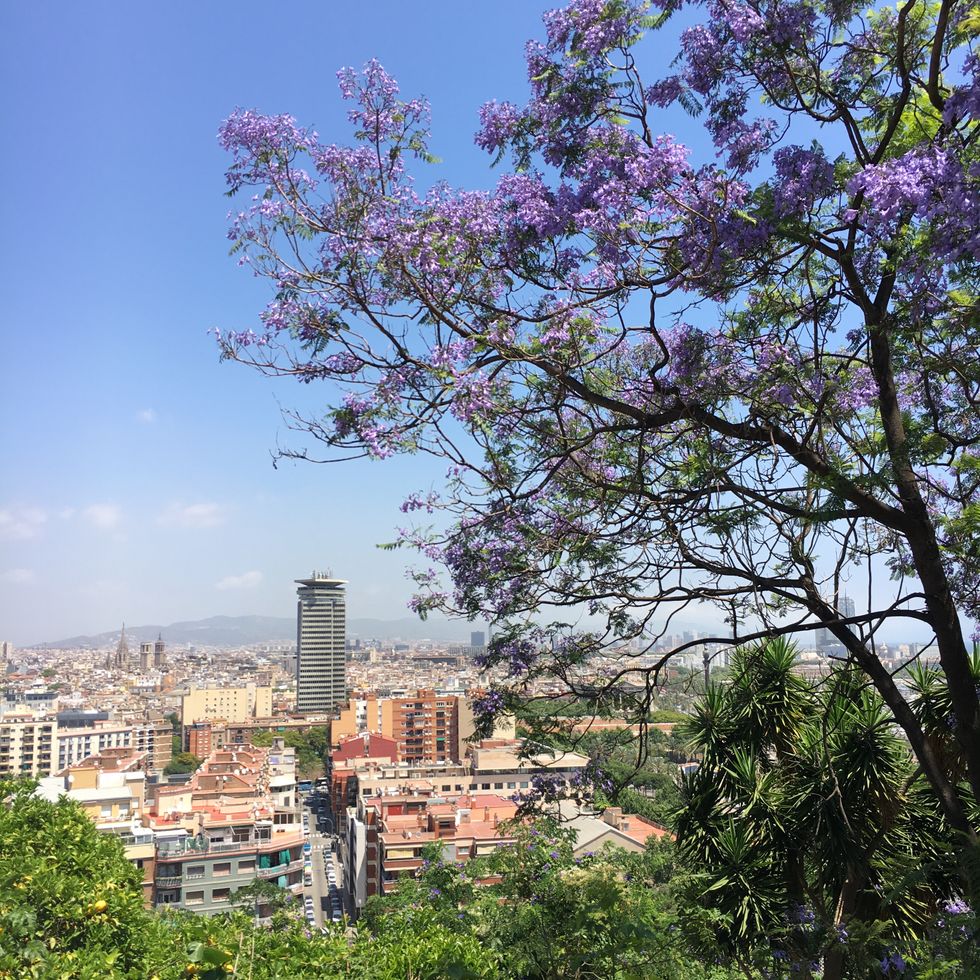 Barcelona, Spain
You and your traveling companion will bicker, exhausted and scared that you're both missing out on experiences and sights you're not privy to, stumbling upon a Flamenco show in the city. You buy your tickets last minute and end up in the very back. At the last moment, a host comes to your table offering to move you to the very front of the stage. A woman begins passionately tap dancing, elevating her arms like a ballerina, her body enacting the Spanish guitars and drums, her face solemn and beautiful as you sit mesmerized. Each dancer commands the floor, a new body, a new story, a new journey you're allowed to witness—"Olé!", the performers shout. You see a mixture of ballet, belly dancing, tap dancing, and flow art—you're seduced. Flamenco capturers the spirit of Spain—everything has led up to this performance. You spend the rest of the night recounting the wonders of Flamenco, its rich history in Spain, and its recent UNESCO recognition.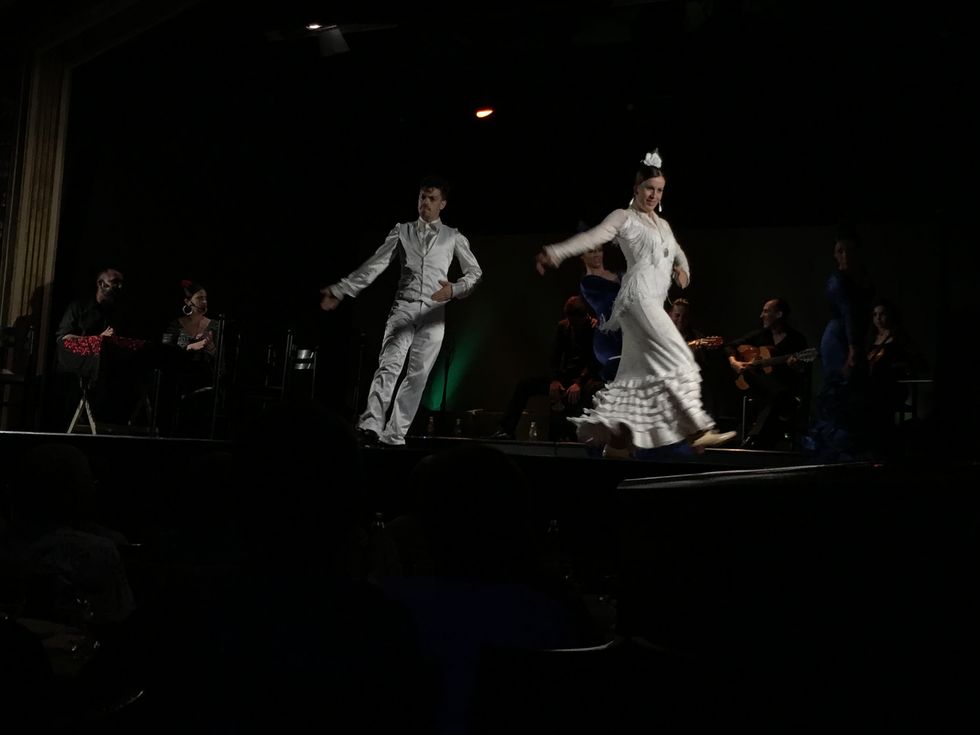 Flamenco in Barcelona, Spain
You send your friend off, and soon you get down to your last few days. You spend one night roaming the streets of Valencia, taking pictures of parks, doors, churches, cobblestone, and architectural embellishments you'll never see in the States. When the morning comes, your bags packed and souvenirs stuffed at the top of your luggage, it feels as though you need just one more week to metabolize Valencia and Barcelona. You reluctantly head to the airport stomaching the reality that you won't be able to return for some time, leaving as a lovestruck stranger. On your flight back to the States you watch a documentary about Federico García Lorca, followed by Carlos Saura's "Flamenco, Flamenco," (2010) followed by microwaved pasta and refreshments. A group of American high-schoolers behind you scream they're so happy to be in America again; one of them chanting "USA! USA!" You roll your eyes and think about ways to save for your next adventure, glad to be a stranger with a passport and the beginning of many stamps.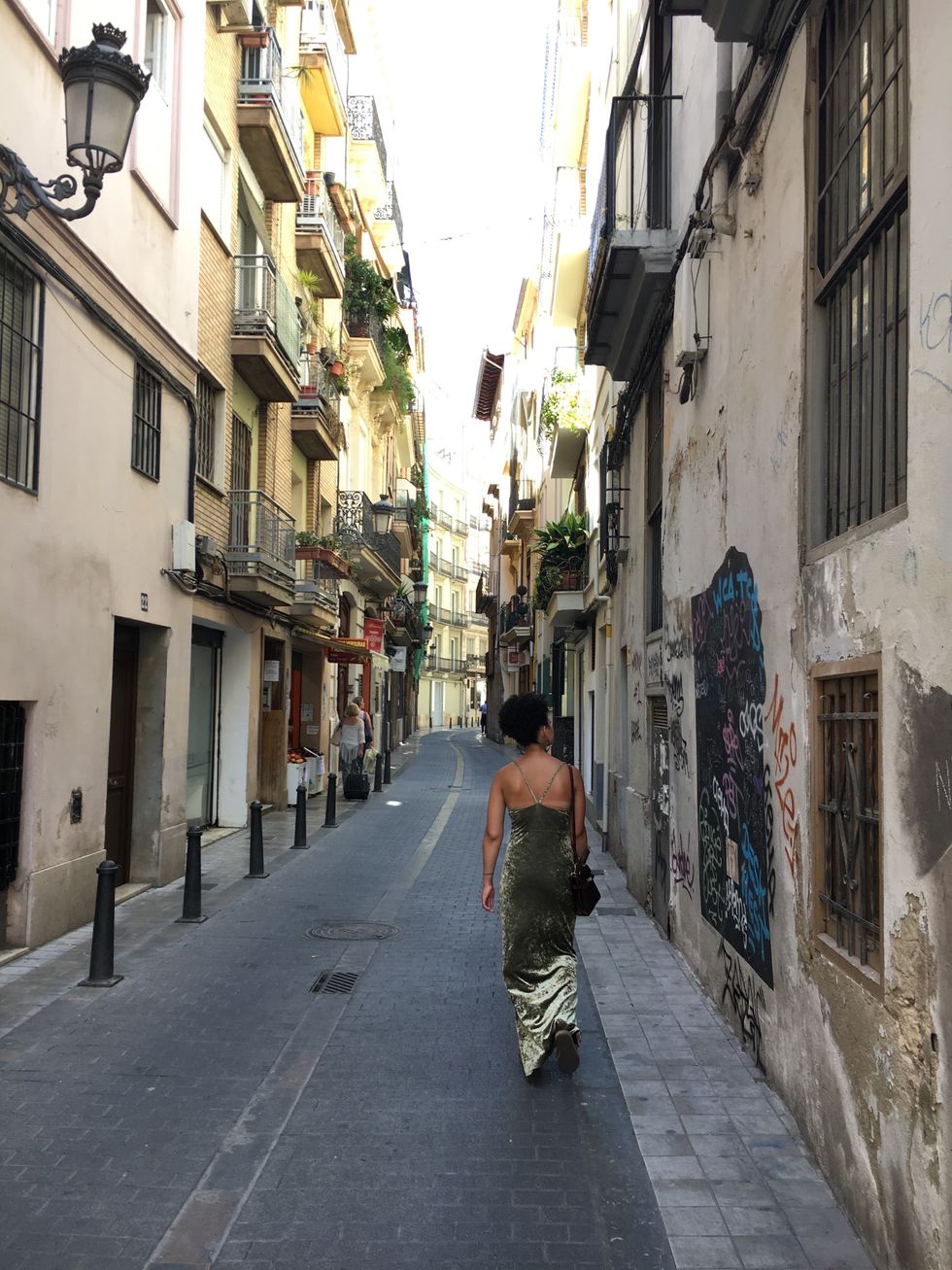 Valencia, Spain