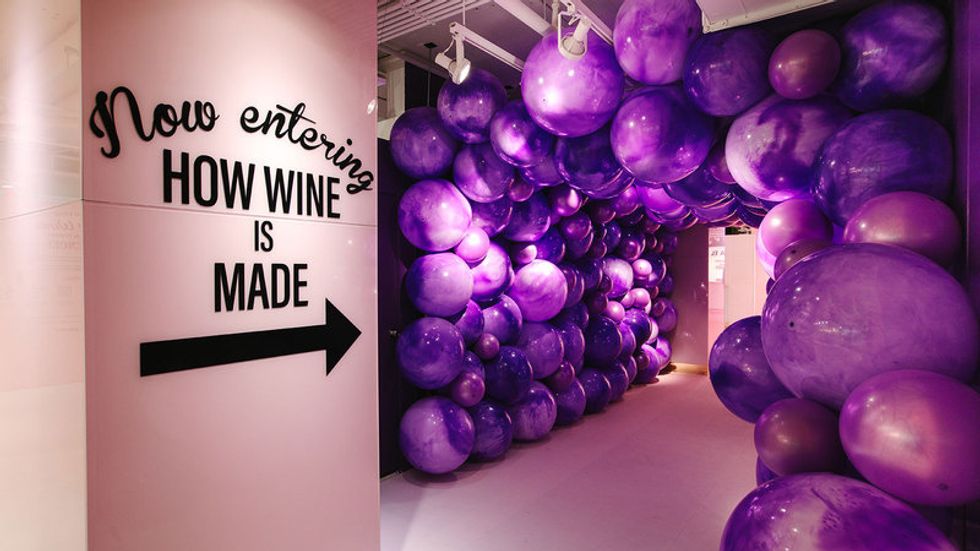 A pink paradise awaits!winespectator.com
Summer sippin' is all about a chilled glass of the pink stuff…and we're not talking lemonade. For wine lovers, rosé is the "adult beverage" of choice – cool, crisp, and casual. And for those who live in the Big Apple, rosé dreams are being realized at Rosé Mansion, a "multi-room walk-through experience" dedicated to the drink, now open through the first week of October.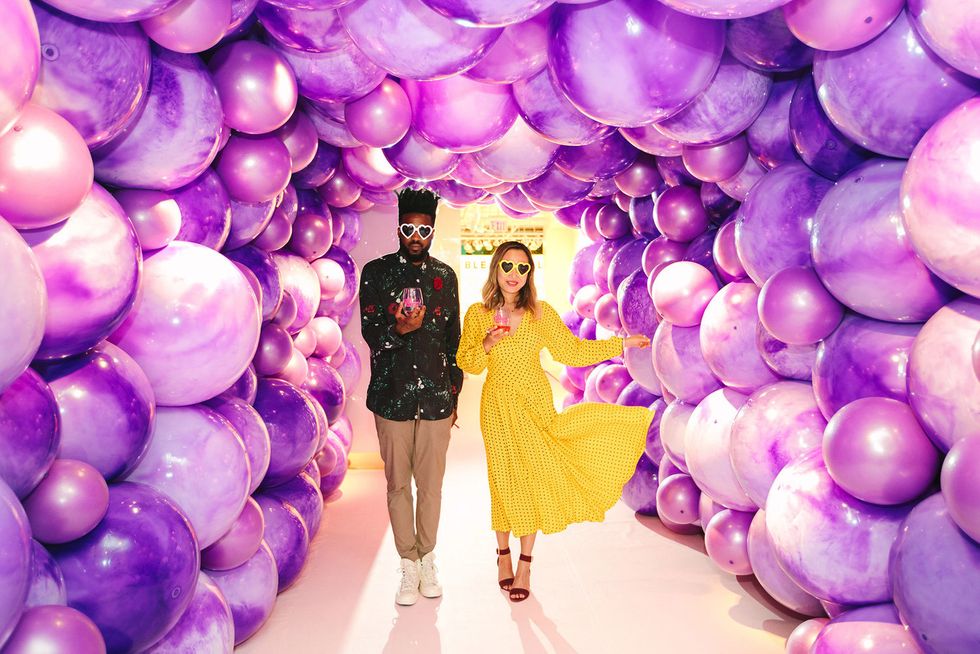 Welcome to the best place on Earthwww.rosewinemansion.com/
According to the Rosé Mansion people (who are now some of NYC's favorites), "This odyssey will take you to different places and times. From France to Rome, South America to Upstate New York, and back again. Each room will teach a lesson in the 6,000 year history of pink wine and wine in general." There will be tastings, food, even caviar! If rosé is your summertime staple, Rosé Mansion will be your temple of temptation this summer into the start of fall.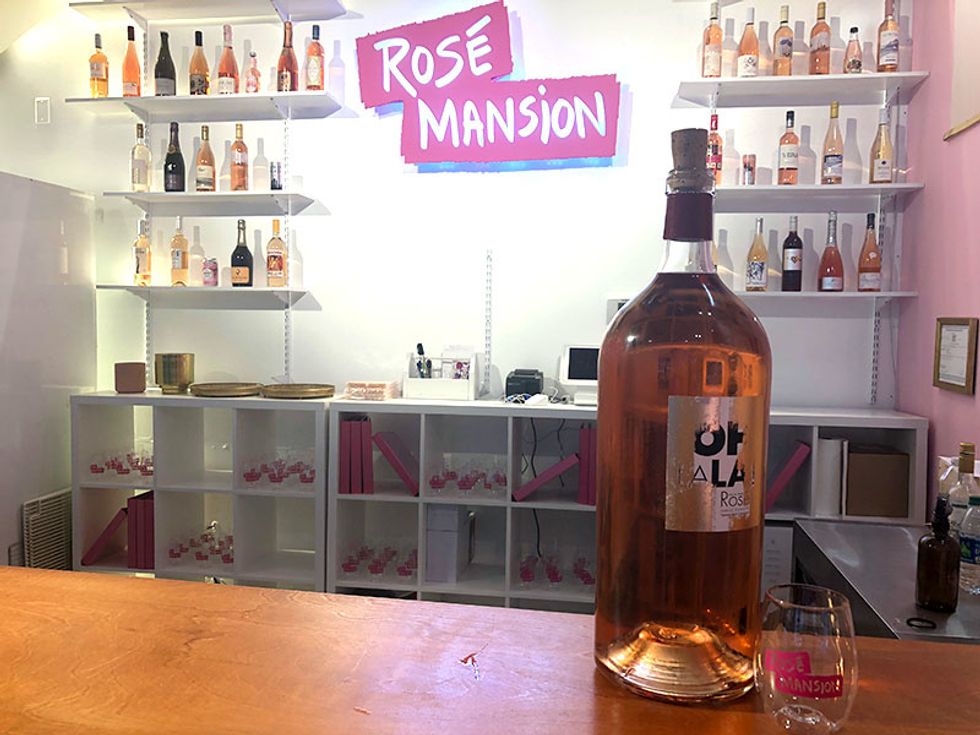 Bottle big enough for ya?www.winespectator.com
General admission is $45 which includes a self-guided tour of the magnificent mansion, a wine glass to keep, 8+ wine samples (tasting size), and access to the "tasting lounge," where you can peruse the gift shop, buy a few bottles to go, and snap up snacks to go along with your tastings. From Mon. – Fri. (excluding Tues.), head in for happy hour from 2:00-4:30 PM and get all the goodies for $10 less. Happy hour indeed!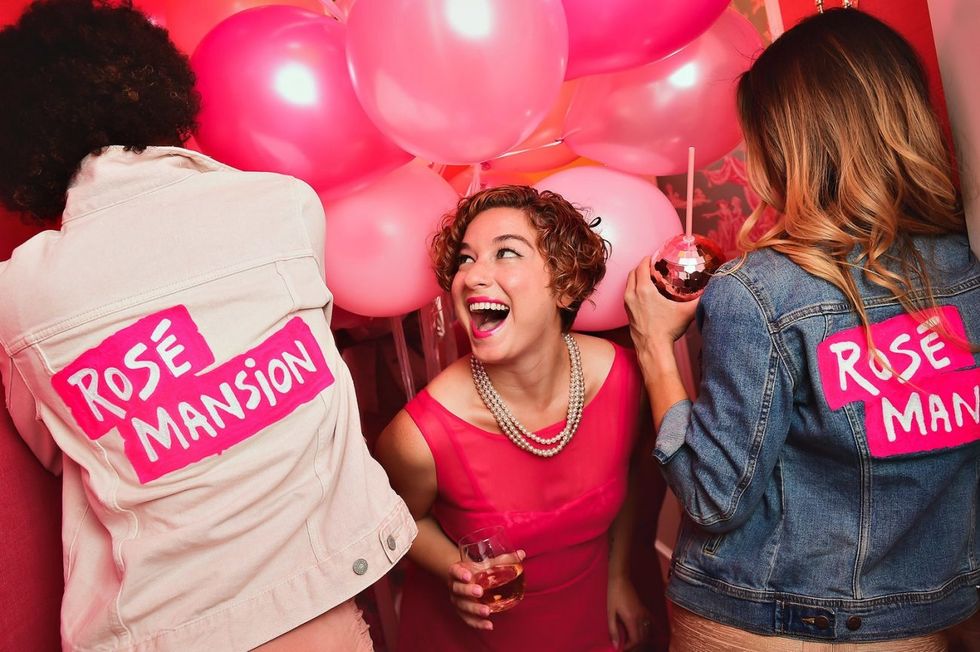 Sips and smilesurbanmatter.com
Aside from Tuesdays when the mansion is closed (hey, even wine needs a day off), the rosé pours until midnight as wine enthusiasts pour in to the pink palace. A wine wonderland some may say, where rosé gets its well-deserved turn in the spotlight. Whites and reds get their fair share of accolades, but summer sees rosé as the standout. Visitors to Rosé Mansion couldn't agree more, some returning multiple times already. You know, when your glass is half-empty, where better to fill up than a Manhattan mansion?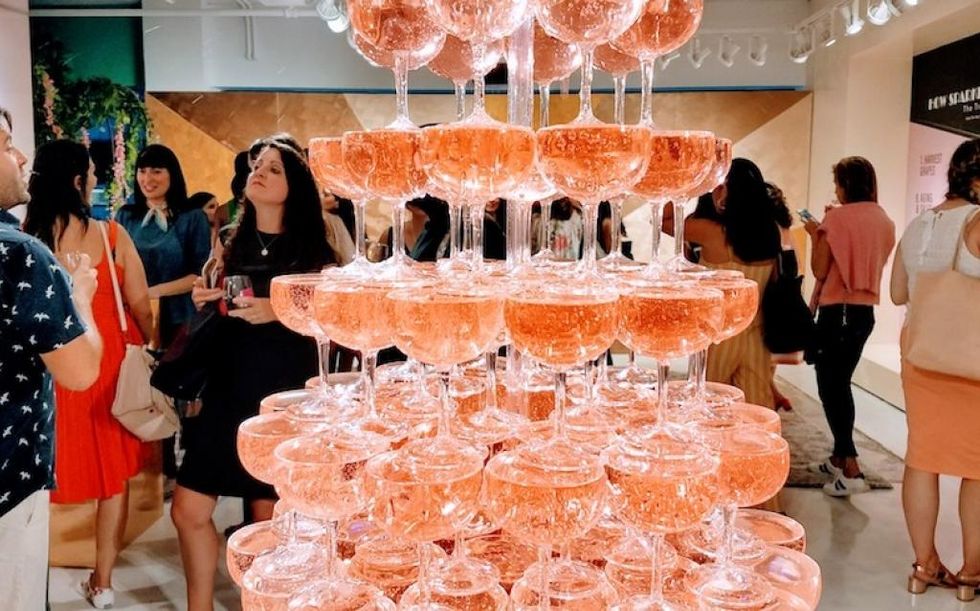 Overflowing with funwww.metro.us
The tours are terrific enough, but the mansion also host private parties. Rent out the Rosé Mansion for a special event, say a bridal shower or bachelorette party. Wine, dine, and party like a rosé rock star, where the pours are all yours.

And the fun doesn't stop when you leave the place. Join their wine club and get three rosés delivered for $54/box (shipping included!). You may live in a shoe box-sized studio apartment but you'll get the mansion experience in the comfort of your own home.
You don't want to miss out on this unique (and delicious) chance to do something entertaining and educational. Click for ticketsavailable from now through Oct. 7th. Naturally, you must be 21 to enter and enjoy.
Location:
Rosé Wine Mansion
445 5th Avenue
New York, NY 10016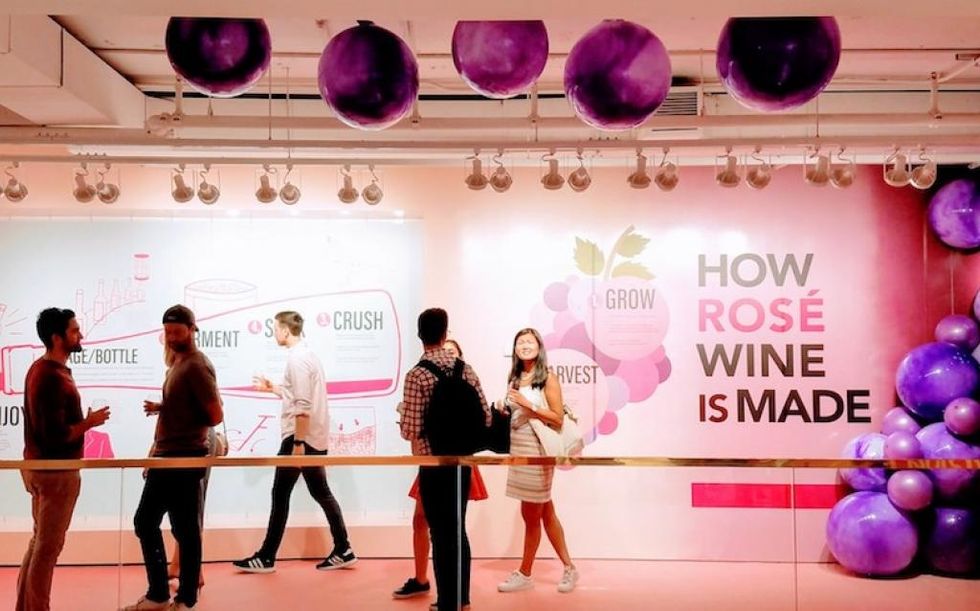 Walk through the world of wine www.metro.us
Have fun, be responsible, and bottoms up to a mansion-sized good time!