For many Americans, the city of Salem, Massachusetts is synonymous with all things eerie and Halloween-adjacent.
Notorious for its bloody witch trials, the city has fully capitalized on its gruesome history and now offers a variety of spooky, historical attractions.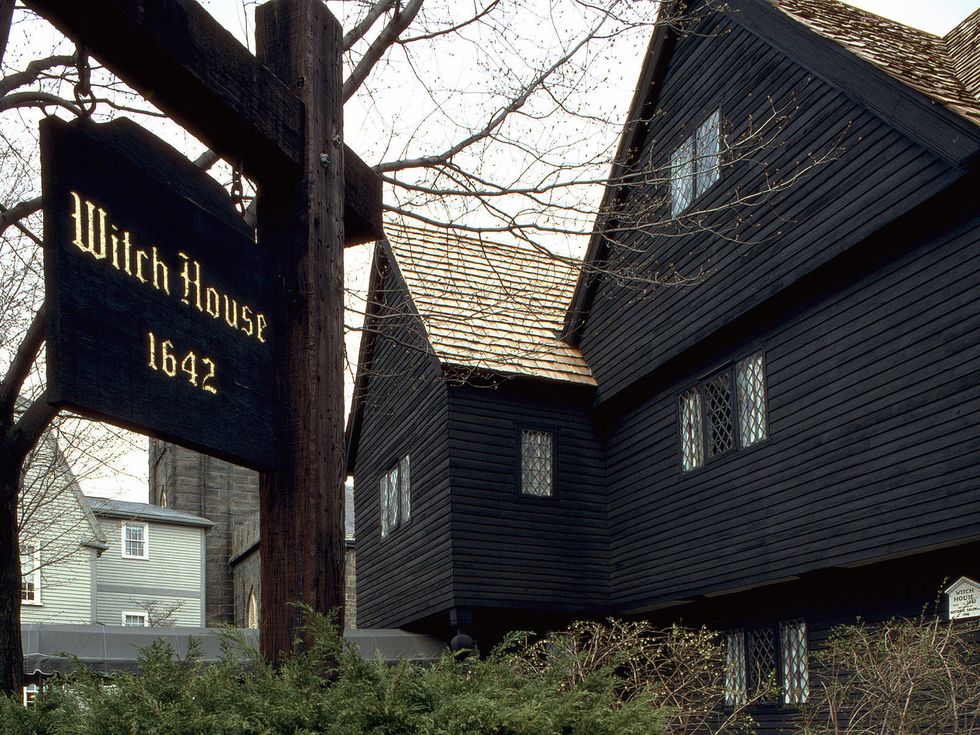 Wikimedia Paul Rocheleau
This year, things will look a bit different thanks to COVID-19, which has canceled many of the locale's most infamous gatherings. October is typically Salem's month of Haunted Happenings. While many have been canceled due to COVID, it's still worth glancing at the calendar to see what spooky attractions are still occurring.

Currently Massachusetts is in a Phase 3 reopening process, and visitors coming from anywhere other than the 14 designated low-risk states have to quarantine for two weeks or risk paying a fine.
But if you're all cleared to visit, it's still possible to visit Salem—if you stay a safe distance away from others and do a little planning in advance. Here are some things you can and should still do while visiting Witch City.
Explore the history of the infamous witch trials
Be honest—this is why you're here, right? You're here to trace the dramatic history of Salem's witch-related freakout. Perhaps you're wondering if it'll give you some clarity on America's modern moral panic (AKA QAnon), maybe you're just a history buff, or maybe you're looking to reclaim your inner witch, but regardless, this is the place.
To get the full picture, you might want to start by visiting the Salem Witch Museum. The museum is completely dedicated to the 1692 trials, and uses life-sized sets and narration to bring them to life. In October, tickets must be bought the day you visit and can only be purchased once you are parked in Salem. The museum offers tours and presentations every half hour.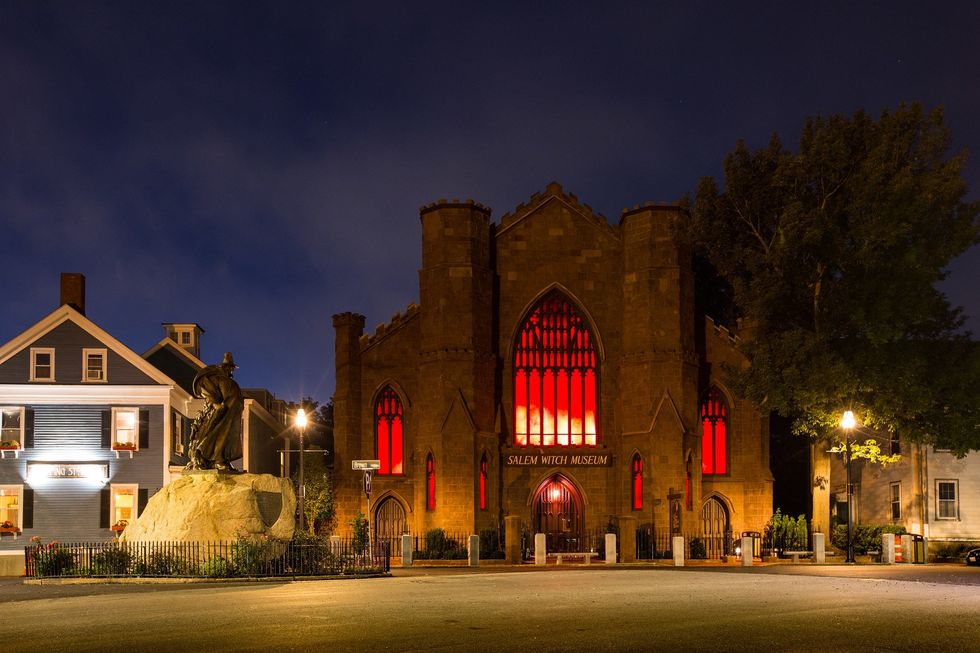 Things to do insalem.com
For kitschier fun, there's also the Witch Dungeon Museum, which hosts witch trial reenactments and dungeon tours and many other fun activities.
You may also want to visit Judge Jonathan Corwin's home in Salem, as it's the only house with a direct connection to the trials that currently still stands.
For a more macabre experience, visit The Old Burying Point cemetery, Salem's oldest cemetery. It features the graves of Mayflower passenger John Hawthorne and many others. Near Burying Point is the Salem Witch Trials Memorial, which pays tribute to the 20 people executed during Salem's period of witch hysteria.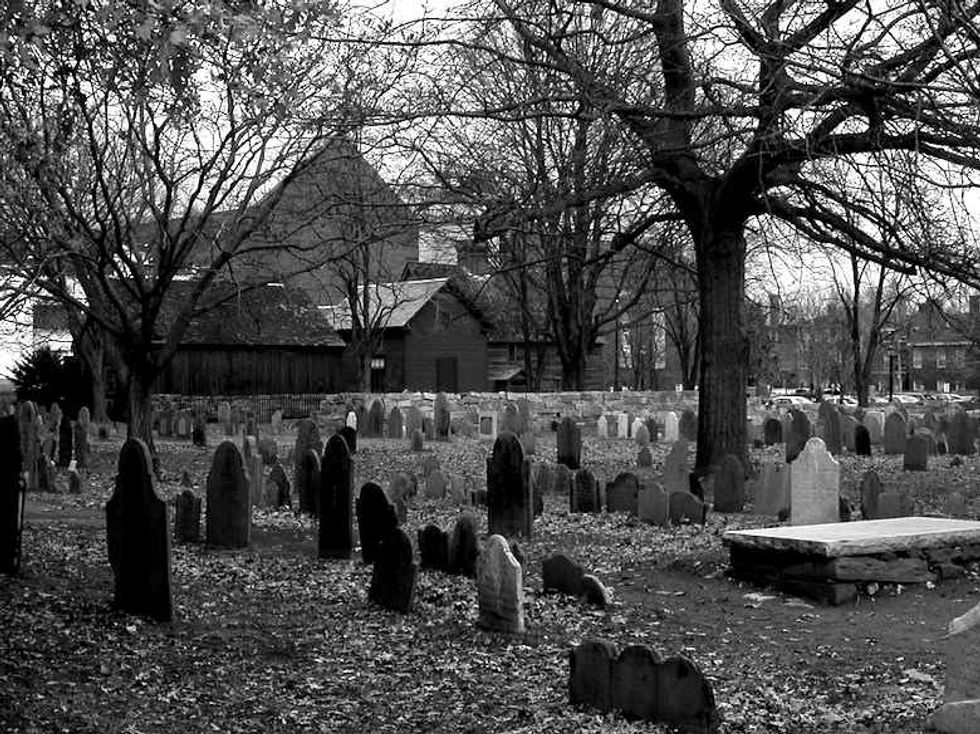 Hauntedrooms.com
Take a tour
Salem boasts a ton of tours, which range from the family-friendly and history-based to the truly outlandish and genuinely spooky. No matter what, you're going to want to book the tours in advance. COVID-19 restrictions have downsized most tours to groups of 10 people or less, and some tours are shut down until 2021.
But if you're determined to take a tour, you have a lot of options. For a daytime foray into history, try the Salem Witch Trials Historical Walking Tour. More iconic tours that get into Salem's dark history include the History & Hauntings of Salem Guided Walking Tour or, for an even more monstrously entertaining experience, there's the Salem Voodoo, Vampires & Ghosts Guided Walking Tour or the Salem Night Tour.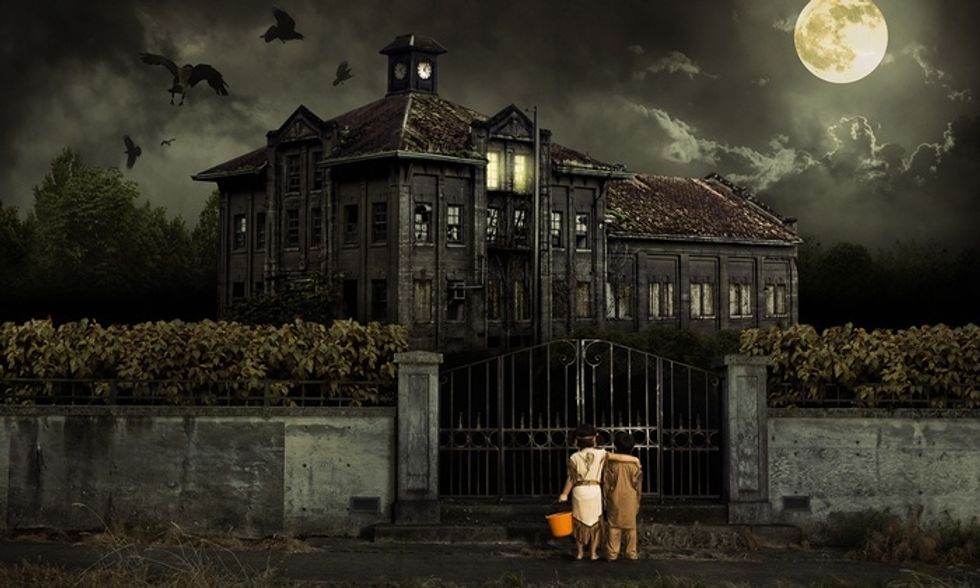 Witch City Walking ToursGroupon
But if you can't grab a ticket to one of the main attractions, you might want to try some more off-the-beaten path options, such as the Satanic Salem Walking Tours (led by a member of the Satanic temple!) or the Forest Lore Tour (led by an actual witch).
Visit a Museum
Salem is full of museums. The most famous is the aforementioned Salem Witch Museum, but you have plenty of other options. The Peabody Essex Museum is a large art museum that offers a great deal of historical insight into Salem.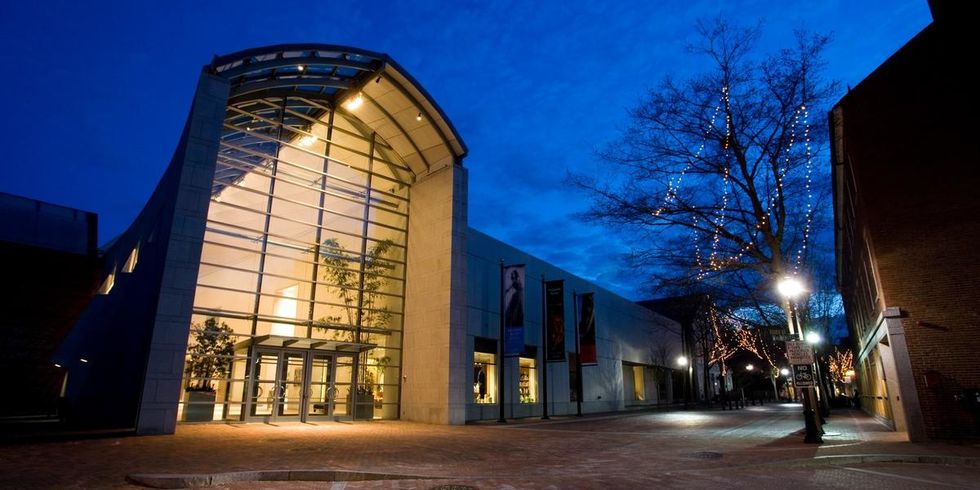 Salem Peabody Essex Museumwedding-spot.com
For even stranger and potentially dangerous adventures, there's the Salem Witch Board Museum, a museum dedicated entirely to ouija boards (it also happens to contain one of the largest collections of ouija boards in the world).

Visit a Historical Site
Salem isn't all about witchcraft; it's also a historical New England city. Salem's ornate House of the Seven Gables was built in 1668, and it inspired Nathaniel Hawthorne's 1851 novel. Today, you can take a tour of the building and learn more about the city's maritime history, its literature and its architecture.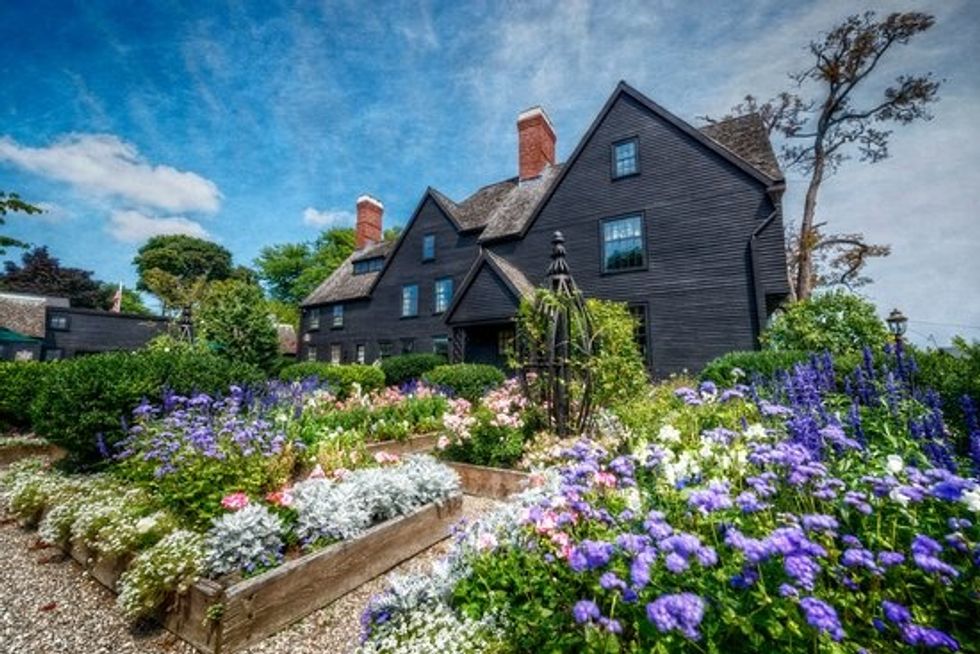 Salem Mass House of Seven GablesTripadvisor
If marine history is your thing, there's also the Salem Maritime Historical Site, where the tall ship Friendship—a model of an 18th century schooner—rests permanently.

Explore Nature
Salem is a seaside town, and it offers plenty of opportunities to explore nature. The Pickering Wharf is studded with charming seafood restaurants and ocean views.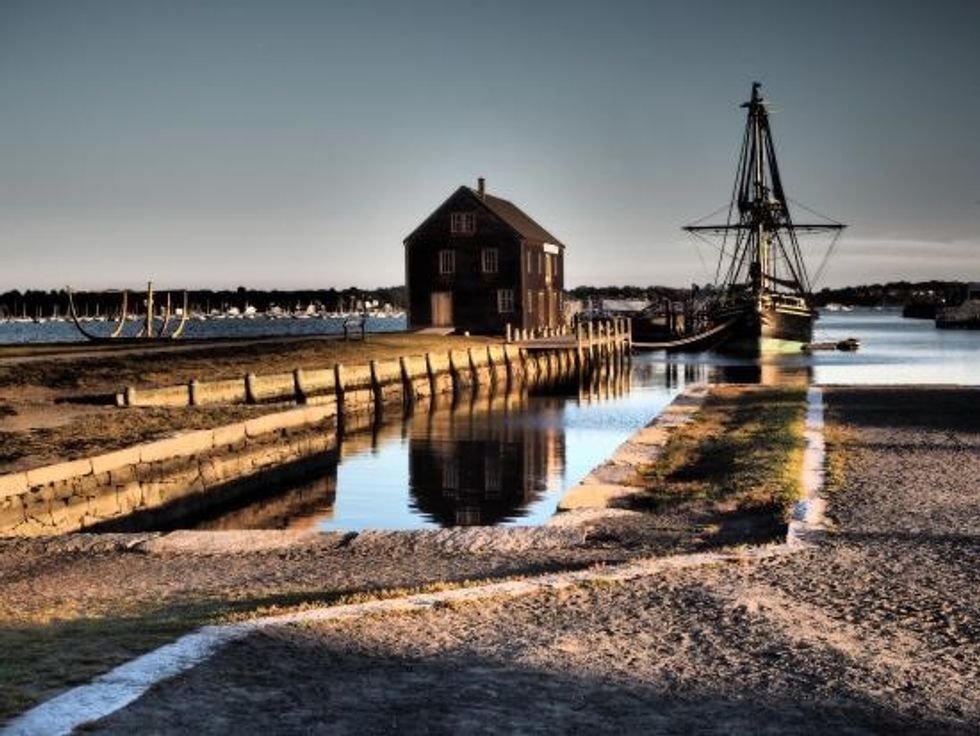 Tripadvisor
If you're able to take a quick drive, you could visit the nearby Winter Island Park, which hosts a historic fort and lighthouse. There's also the nearby Singing Beach or the Waikiki Beach, which offer great camping spots and plenty of exposure to the wild Atlantic coast.

Or you could take a boat ride to the Misery Islands (even the names are goth in Salem). Nearby woods and islands offer extensive hiking trails and magnificent views.
Wander Around Town
Particularly during October, Salem is a prime place for people-watching (though less-so during this particular October, obviously). Still, many shops can be found on Essex Street and throughout the downtown, where you can buy crystals, herbs, and souvenirs. Stop for a tarot reading or grab a photo at Witch Pix or just see whatever grabs you along the way.
Along the way, you could visit Count Orlok's Nightmare Gallery, which contains a collection of 60 full-sized movie monsters including Nosferatu, Linda Blair, and many more.
Count Orlock Nightmare GalleryOnlyinyourstate.com
There's also the Black Veil Shoppe of Drear & Wonder, which contains a varied collection of art and creations inspired by the dark arts.
While in town, you might visit Salem's Bewitched statue, which was built to commemorate the days when the TV show Bewitched filmed some of its episodes in the city.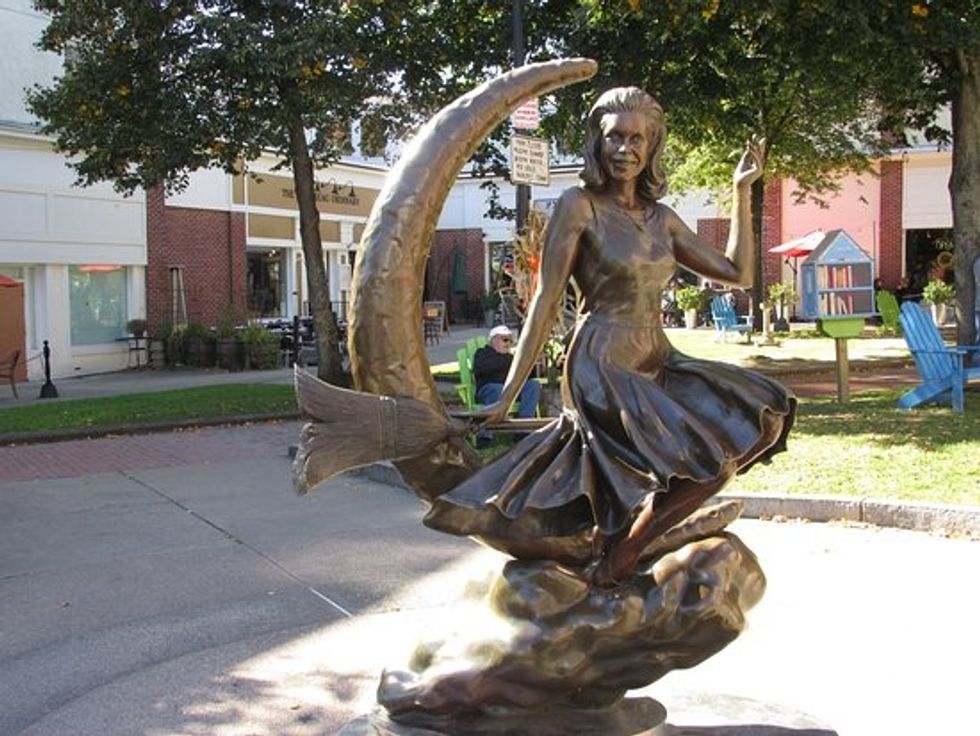 Some of Hocus Pocus was also filmed in the city, so if that's your thing, you can spend the whole day tracing its filming locations.

There's so much more to do in Salem—this list doesn't even begin to touch on restaurants or accommodations (make sure to book in advance!)—but you could also see most of the sights in the expanse of an afternoon spent walking around the city. Enjoy it all—and certainly be sure to treat any ghosts, witches, or spirits you may encounter with due respect.