The street style in San Francisco is pretty unparalleled.
I was pretty shocked by it when I first arrived from New York City. In NYC, to go to anywhere, from the grocery store to the city's hottest club, it's generally perfectly acceptable to throw on a uniform of black jeans and a black T-shirt, and no one bats an eye if you're walking around in pajamas. (No one bats an eye if you're walking around covered in blood as well, but that's a different story).
In NYC, of course, you see everything under the sun; but in general, super bright colors feel relatively rare. All black and leather and denim are safe picks, whereas neons are going to stand out a bit.
In San Francisco, it's a bit different. Fashion on the SF streets is daring, funky, colorful, and dynamic. Since living there, I've been inspired to take fashion risks I never, ever would have even considered in New York.
Whatever it is about California that makes so many people get into crystals or start cults out there has infused my street fashion, and nowadays I'm a regular at the Goodwill, seeking out the sparkliest shirts and funkiest tights, whereas in New York I only ever purchased new jeans when my old ones ripped too much to wear.
In truth, I never cared that much about fashion before moving to San Francisco, but suddenly I'm all about it. (In a relative sense, of course). There's a sense of freedom and uniqueness to the SF style that I never noticed before in NYC; but now that I've seen it, I can't unsee it.

I remember the first time I ever noticed the street style in SF: It was my first day living in the Mission District, and I went to Dolores Park.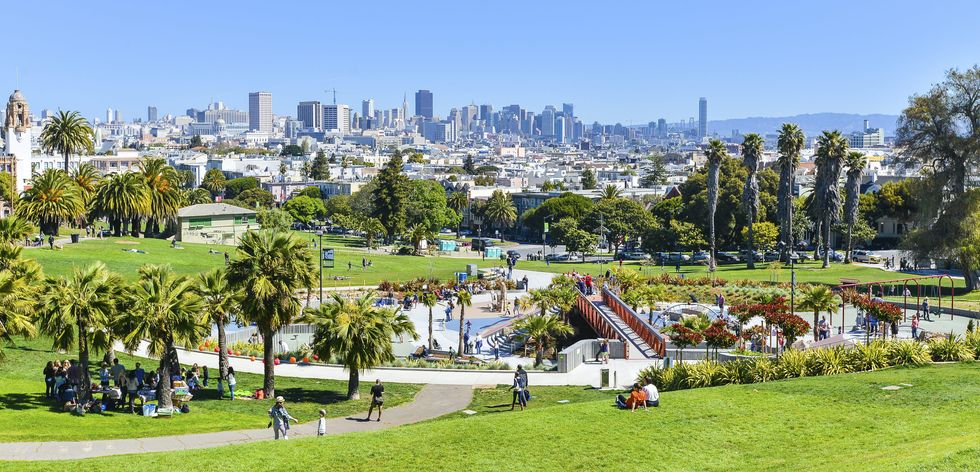 San FranciscoLonely Planet
Dolores is the place, I would come to realize, where people come to see and be seen. I had been in quarantine in pajamas for the past year and a half; but suddenly I was out and I saw a million hot young people wearing styles and colors I had only ever before seen on TikTok. They were unironically taking selfies. Someone came and offered me weed.

I wasn't in Kansas anymore. I felt completely out of place. Walking on Valencia Street and on Haight Street, I realized that fashion had evolved a lot during quarantine. It's now brighter and more daring than before; it's about less clothes and brighter patterns. In short, it's very California.
So it makes sense that San Francisco street style has inspired a new brand called 1Sansome, which features the exact kind of risky, flirty, bold stylistic choices that I was so surprised by on my first day in Dolores Park. The brand offers an abundance of crop tops, leopard prints, lingerie that doubles as party dresses and so much more.
Like everything in SF, it's all about the layers (San Francisco comes in at a cool 60 degrees every single day, unless the sun comes out, and it rockets up to 70 or Karl the fog enters the chat and it dips to somewhere around a windy 50, so you'll always need at least three jackets).

1Sansome has got you covered with every kind of layer you need, from backless shirts to fuzzy shorts, from ripped wide-leg jeans (Gen Z has officially canceled skinny jeans...for now), to athleisure to costumes to fishnets. Yes, you will see all of these things at San Francisco's parties. I know I'm going to consult the site before my next social event.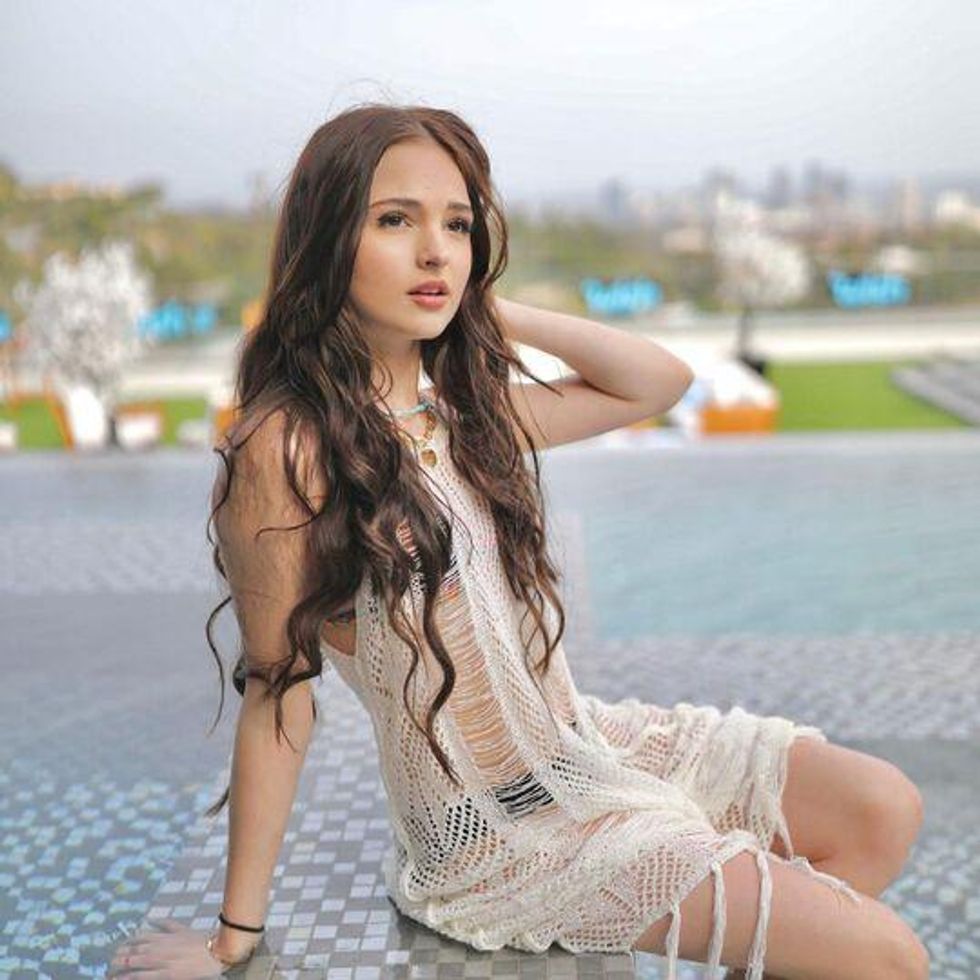 1sansome style1Sansome
I'll never forget the second party I went to in San Francisco. I was wearing my usual New York uniform of dark black leather jacket and black jeans. My friend, wearing bright sparkly tights, no shirt, and a fuzzy pink fur coat, came up to me and said, "Wow. You're so New York."
Fortunately I'd come prepared. I removed the jacket and jeans to reveal a mesh shirt and iridescent spandex shorts. I'd left my old self back in New York; that old self was very serious, melancholic, and honestly, perpetually longing to hide my body and be invisible. I was a Californian now and I was finally, at long last, ready to have some fun.
Yes, I will always go back to black, as Amy Winehouse said so presciently, but sometimes you've just got to get into that golden state of mind. And some combo of lingerie, fishnets, costume jewelry, neon fur coat, and sparkly shorts never hurt.