When I visited San Francisco I was staying in the Castro district. This historic district with it's rainbow crosswalks, gay pride flags lining the streets, and LGBTQ centered establishments stands out as a friendly and welcoming neighborhood. After a morning of lazy sunbathing and dog watching in Dolores Park my sister suggested I have a more active afternoon activity. I decided to take her up on her advice and she gave me directions to head up into the mountains.

Photo by Jenny Hamren
The hike up Twin Peaks can be an urban stroll or a nature hike depending where you start from. I walked through charming neighborhoods, down alleyway side streets, and up staircase after staircase. I got to see different sides of the city of San Francisco and the stunning California gardens. The dry and sunny climate leads to small gardens full of bright flowers, large succulents, and unique landscaping. The architecture of San Francisco is so unique and each neighborhood has its own charms.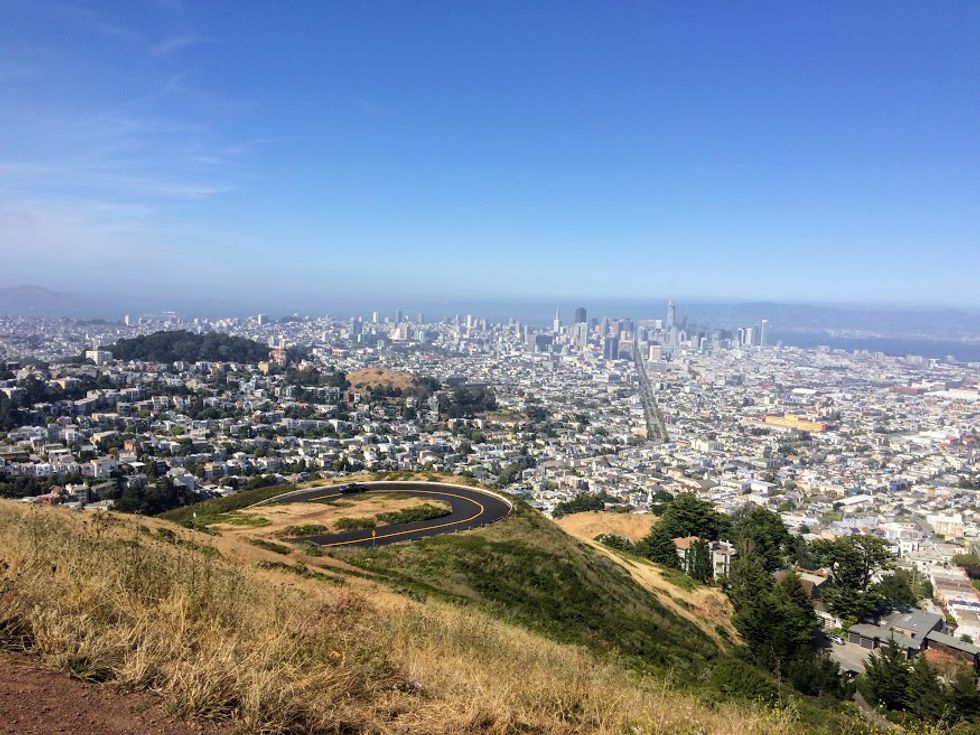 jennyhamren
There are different ways to get up there though depending on where you're coming from. You will definitely walk through a great deal of changing neighborhoods, but if you'd like a shortcut then consider public transportation! There are buses that will drop you off close by if you want to get up there without doing all the manual labor. Cars can drive up too! Keep these options in mind because it can be quite a grueling walk. Even if it's not far, the journey can be very steep and include a lot of stairs. If that's not your cup of tea then take transportation as far as you can.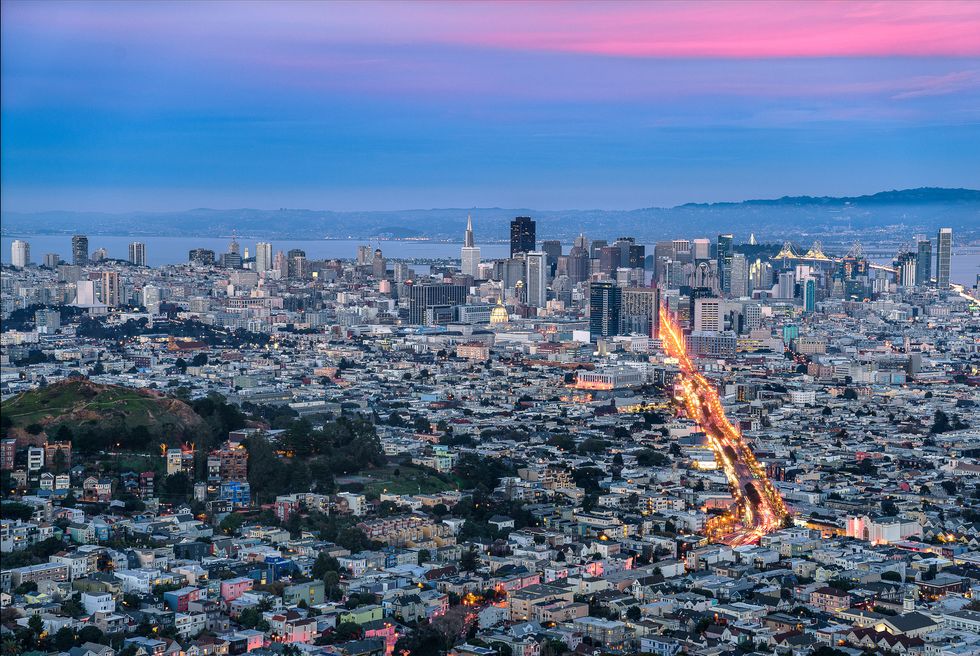 PhotographyLife
What did I discover as I hiked up the Twin Peaks for a panoramic view of San Francisco? That San Francisco is much bigger than I ever imagined! It was early June and I was blessed with a fogless afternoon with nothing impeding my view. I could see the city by the bay stretched out in every direction. During the day you can see the pacific ocean in the distance and the Golden Gate bridge small enough to look like a doll's toy. In the dark the whole city lights up to present you with a stunning nightscape.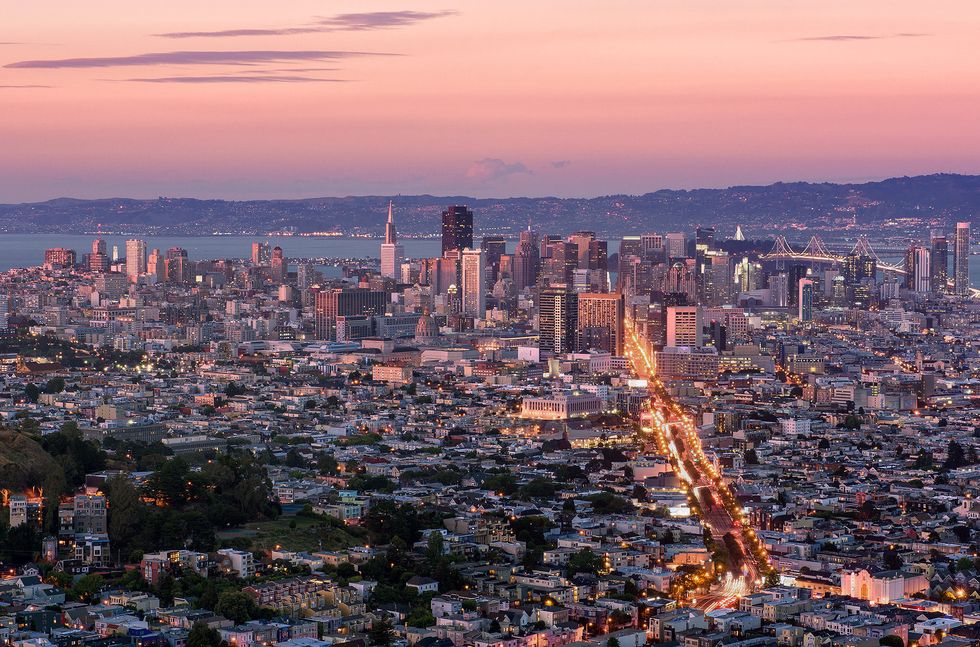 PhotographyLife
The most important part of planning a trip to Twin Peaks is checking the weather! This is on top of a mountain and it will have tougher weather conditions than the rest of the city. I hiked up sweating and peeling of layers but once I was at the top and the wind was raging I had to quickly pile them all back on. Hard winds and dense fog will make this a very different experience. If you make a big effort to get up there only to have it be a foggy day with no view, well that's just disappointing! Even if it isn't foggy down by the water keep an eye on the mountain, the fog can lie in wait up there and will block any chance of a panoramic view.
I hope you're blessed with great weather and the opportunity to see San Francisco laid out at your feet!