Vacations can be costly, although having fun and embarking on new adventures is well worth every penny. But overspending is unnecessary, particularly when it comes to dining. When we travel, we want to indulge and enjoy, but it is still possible to be careful with our coins when we fuel our bodies.
Budget wisely and you will find that you can save money on meals, even when you're away. Follow these tips to still eat well while traveling, with plenty of dough to spare!
Make the most of the hotel's offerings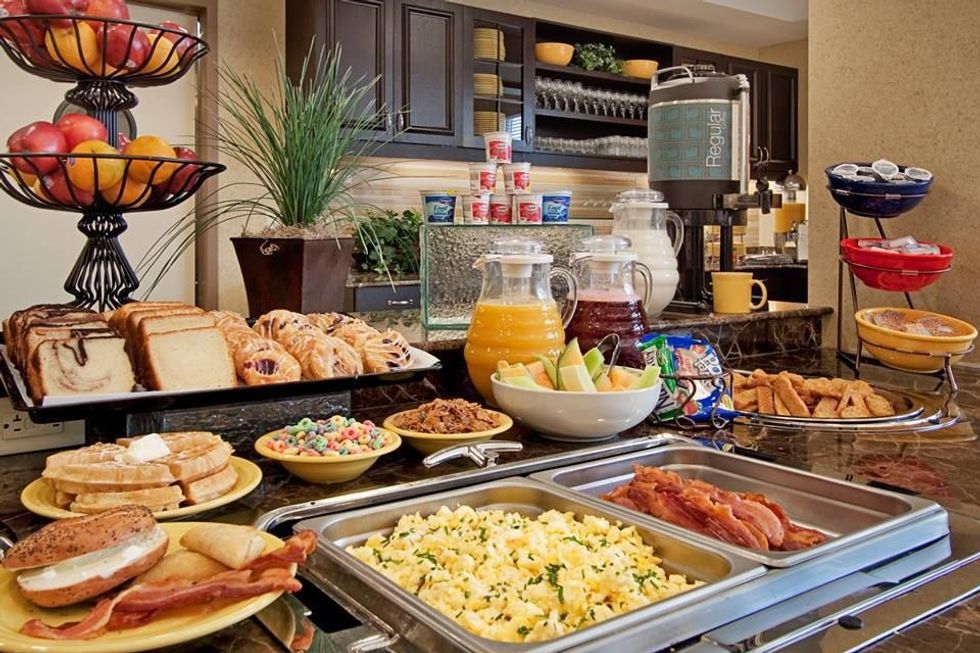 Via pinterest.com
When you book your hotel, consider what it has to offer aside from a bed and shower. Accommodations are important when it comes to saving on eating expenses. For instance, many hotels, particularly chains, offer a complimentary breakfast, even a buffet. Fill up on eggs, cereal, waffles, and other morning treats so you can head off on your day's adventure with a full belly. And before you do so, as Money Crashers suggests, "Look for fresh fruit, water, and granola in the fitness center, healthy snacks at the spa, and coffee in the lobby or business center."
Some hotels have rooms with kitchen appliances. As per Smarter Travel, "Choose hotels that offer full or half-kitchens ensuite (and make sure they're stocked with basic dishes and utensils). This is especially helpful if you have children, who generally eat simply anyway and have low tolerance for sitting in restaurants for long spans of time." Even a basic microwave can be useful for heating up soups or pre-packaged meals.
Just beware the mini bar! With those ridiculously jacked-up prices, you may as well dine out.
Fill up early in the day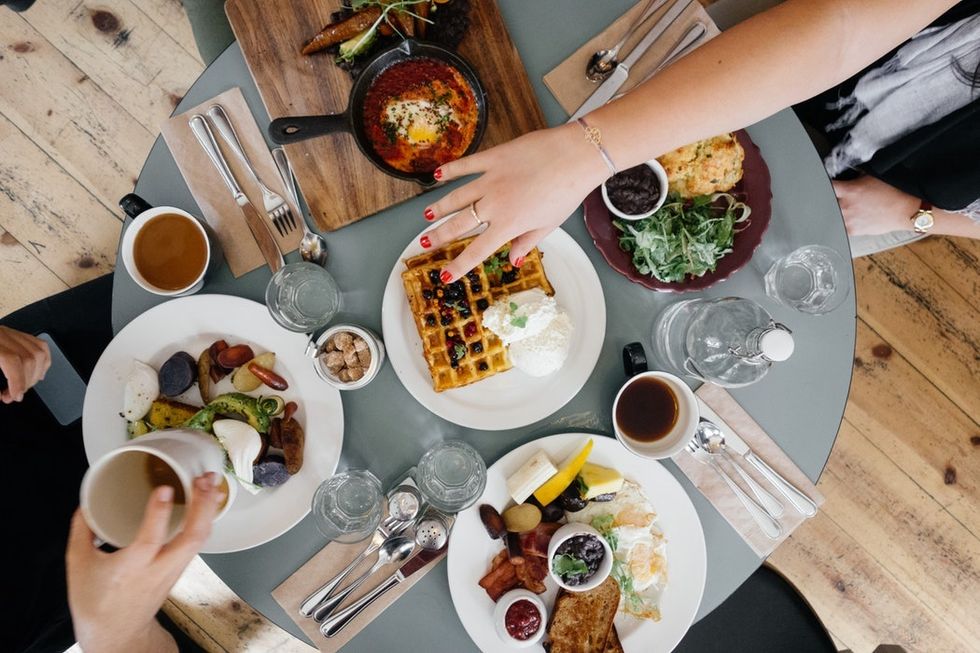 Via unsplash.com
If you are interested in trying out some local restaurants, go for breakfast or lunch rather than dinner, as prices are generally higher at dinnertime. You will still be able to enjoy many of the same dishes at more reasonable prices earlier in the day.
To further cut costs, USA Todayrecommends, "sharing an entree or having a light meal that consists of soup, salad or an appetizer." And Reader's Digestsuggests, "Have your main meal at lunch or get the cheaper lunchtime specials to go and save them for dinner."
Consider eating at "off" hours as well, as Money Crashers advises. "Many restaurants offer late afternoon or happy hour menus, and half price appetizers are common at bars. Visiting a bakery at the end of the day is also a good way to score a deal on food." Try the treats street vendors/food trucks are serving too. It's cheap and gives you a nice idea of what the area's cuisine is all about.
Avoid touristy-spots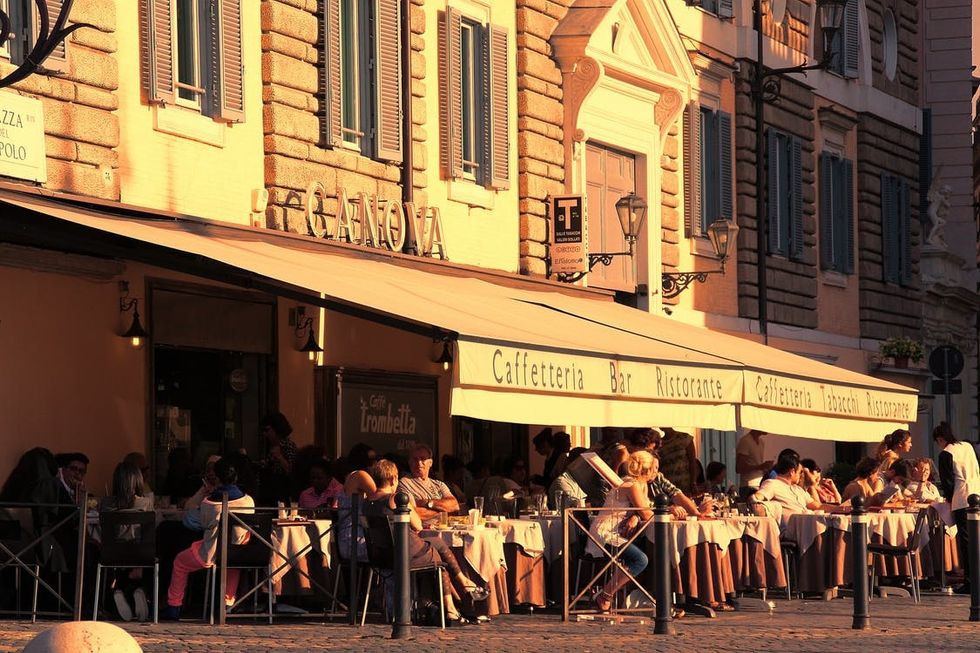 Via pexels.com
Well-known tourist attractions are hot spots for restaurants looking to make a buck off out-of-towners who are not familiar with the area. Not only will prices be much higher than the off-the-beaten-path establishments, but the food may not even be as good as it is at places locals frequent.
Chat up the locals as to where to dine aside from the obvious tourist spots. You will get a better flavor of the city without overspending on showy bells and whistles.
Trip Savvy advises to ask these folks where to go strategically. "When you ask for advice, be certain you word the question precisely: 'Where do you like to eat?' Notice we're not asking, 'What's a great place to eat?' or 'What's the most famous restaurant in town?' That will get you a list of the top restaurants with prices to match."
Smarter Travel suggests, "If you're staying at a hotel, avoid asking concierges for recommendations of places to eat. They tend to have a set list of pricey or touristy spots near the hotel that they suggest. Instead, ask bartenders or baristas where they personally like to eat, or consult travel guidebooks and their companion websites for lists of the best cheap eats in a city."
Along with these tips, some additional money-saving dining ideas include packing a picnic, looking for coupons and deals, limiting your alcohol intake, and staying at an Airbnbor apartment where you can do all your own cooking.
Safe (and inexpensively tasty) travels!