Planning a trip to Italy? Screw Rome! Leave the big name cities for the history books and venture to those small obscure towns you've always secretly dreamed of seeing. You can Google images of the Colosseum when you get back to the states. Here are three small towns that totally beat Rome, Florence and Venice.
Orvieto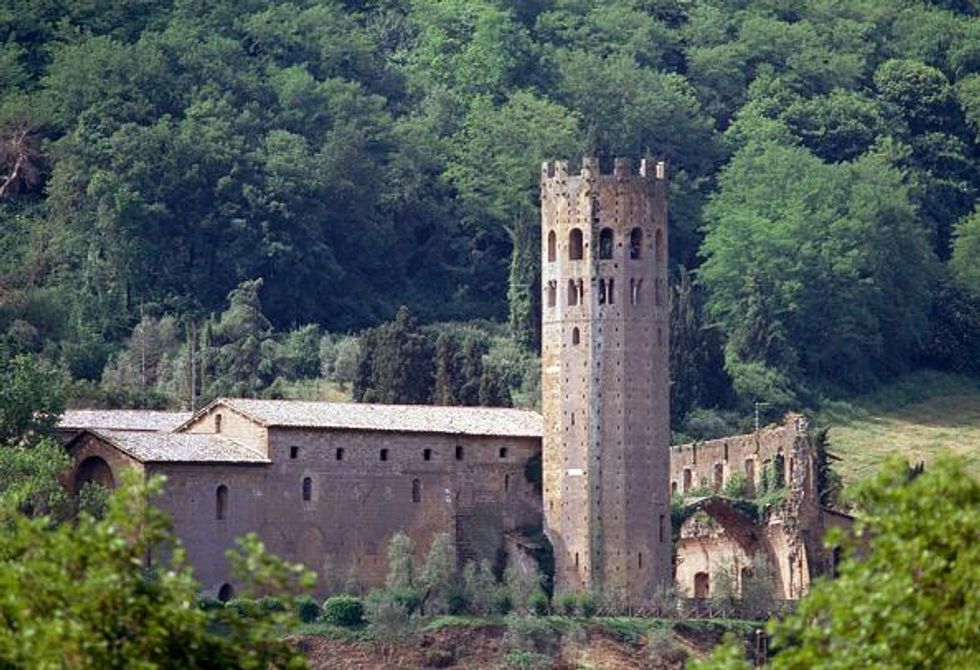 Getty Images
Instead of going to Tuscany, head to Orvieto, a small town in the Umbrian countryside situated between towering trees and rolling green hills. Orvieto is about two hours from Tuscany and is filled with its own sprawling farmland expansive blue sky. Instead of the overpriced B&B's in Tuscany, in Orvieto you'll find tiny agriturismo places to stay in where they cook you homemade Italian meals with fresh ingredients plucked from the beautiful quaint farm you're staying on.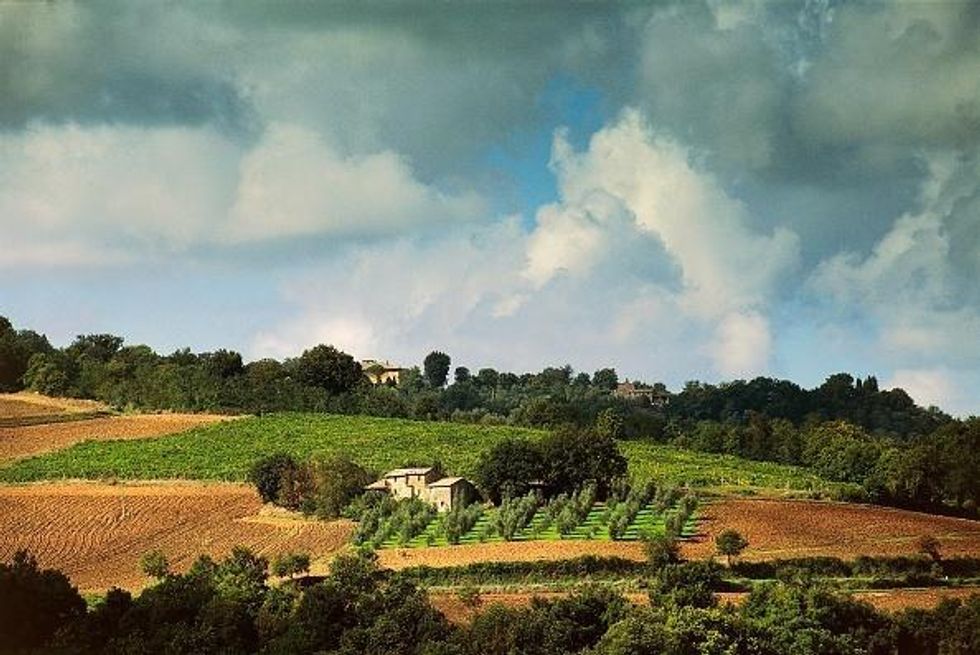 Farms in Orvieto Getty Images
The actual city of Orvieto is located on top of a rocky cliff, hiding a web of caves below its cobbled streets. Walk the ancient town, take a guided tour of the labyrinth under the surface, or have dinner in one of the dimly lit cavernous restaurants squeezed into the mountainside. Take a quick ride to the obscenely gorgeous Civita di Bagnoregio (article header picture above) and scale the walking bridge to the rock city.

Taormina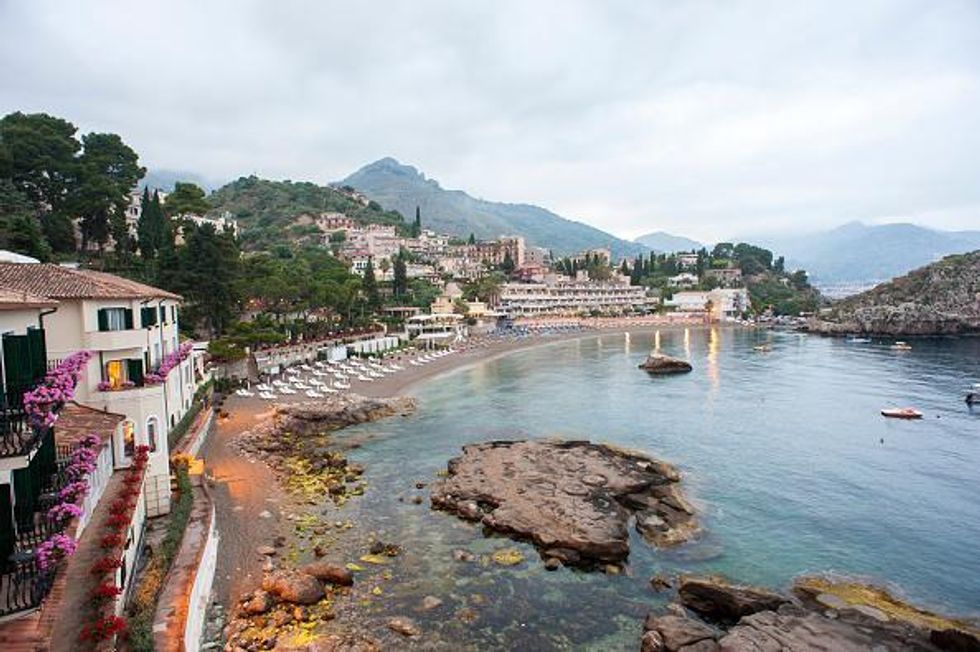 Taormina Getty Images
If you're going to Sicily (and you should be going to Sicily) don't even think about going to Palermo. This city is a dirty metro center that doesn't deserve to be anywhere near your travel itinerary. Taormina on the other hand... now this place is what your Sicilian dreams are made of. Every direction you look in Taormina you'll see the glittering blue Mediterranean Sea below.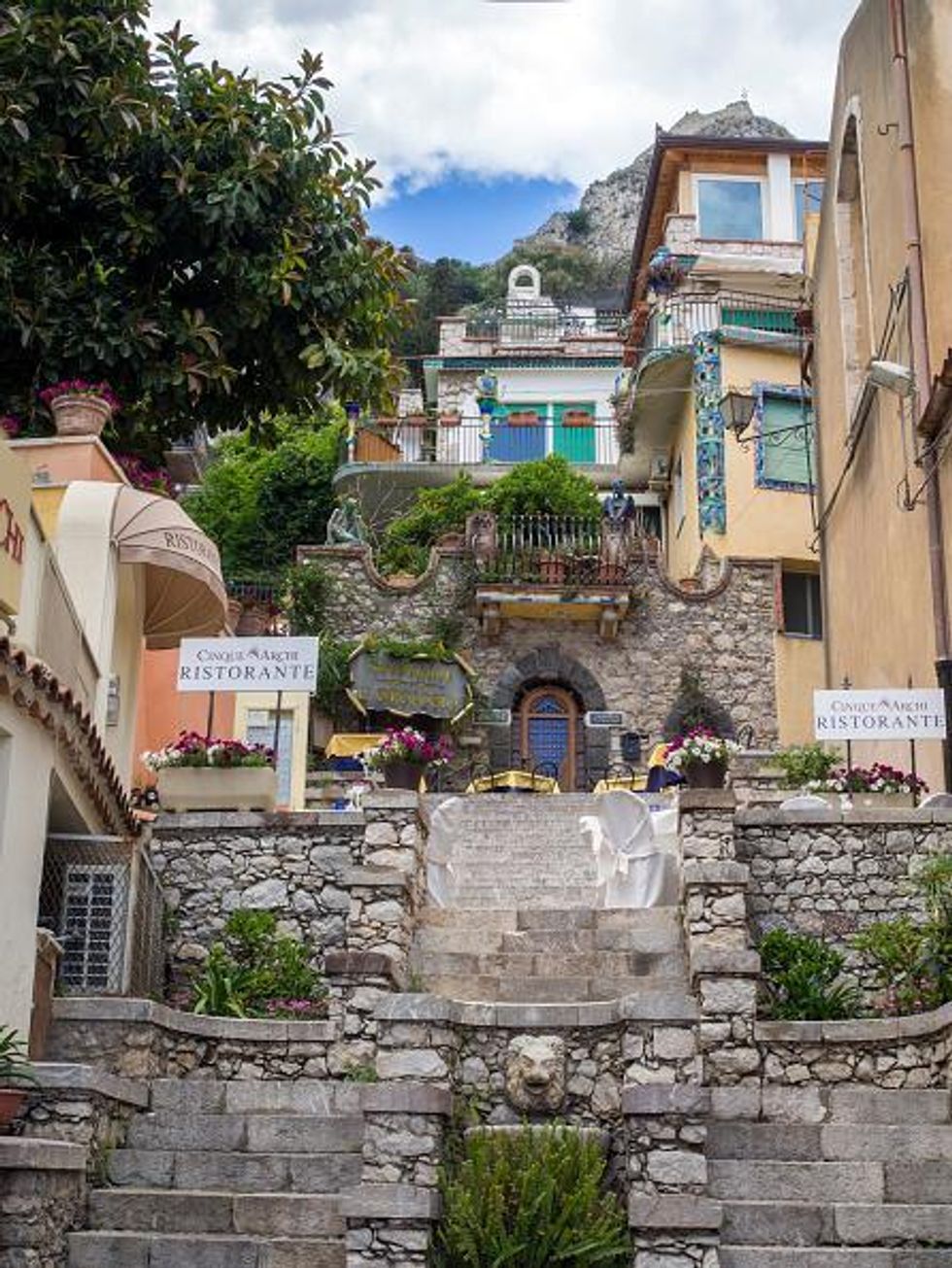 Small shops and restaurants in Taormina Getty Images
This spot has a small town authentic feel (think tiny back alleys with clothes hanging out to dry over your head), but their main street, Corso Umberto, has plenty of upscale shops to satiate your Italian designer needs. The air is fresh and salty, and the granita is cold and refreshing. Order a bowl of olives down by the rocky shore and lose yourself in the sparkling teal colors of the water or spend your afternoon strolling the square in the center of town stopping in for gelato.
Torcello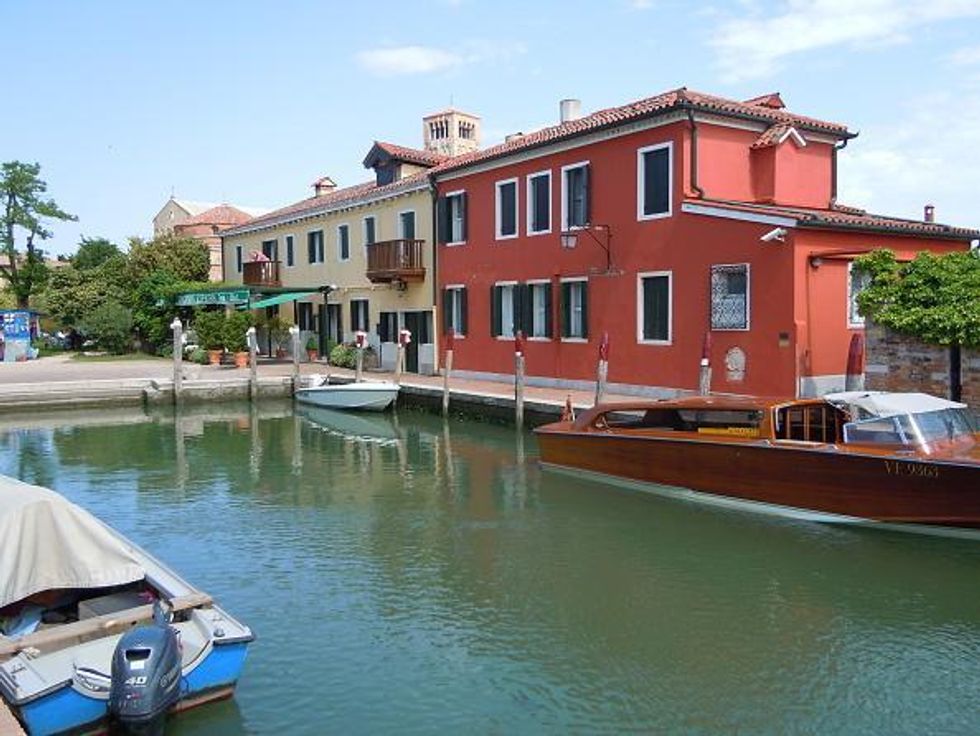 TorcelloGetty Images
Now this is more of an add on rather than an "instead of" situation. When you find yourself in Venice, you'll also find yourself compelled to take a water taxi out to the neighboring islands of Burano and Murano. Both of these minuscule islands are worth checking off your list. The colorful houses of Burano are a bucket list kind of sight you have to see with your own eyes, like wandering inside the rainbow town of a six year old girl's dream. Murano is also special with its fantastic glass blowing demonstrations and the fragile fruits of these glass blowers crammed into every storefront. But there is another island that no one talks about, that is also worth cruising over to.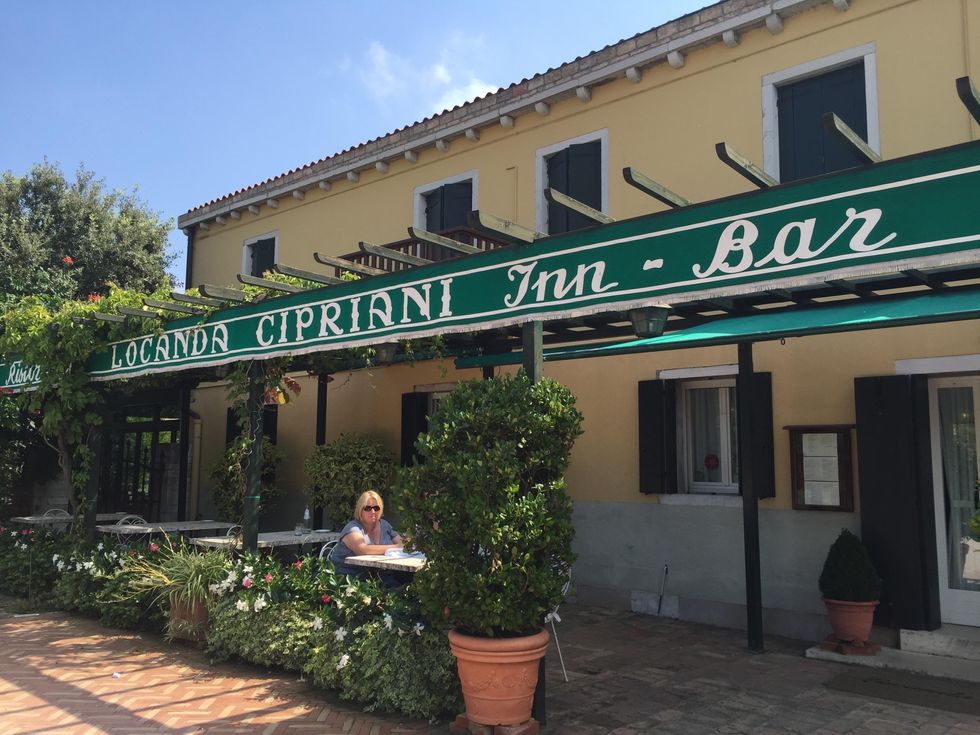 Locanda CiprianiBenframes Photography
This is the town of Torcello. At the end of the narrow and winding Venetian Lagoon shaded in tree cover, is this blip of a town. There is a small square here, but the real draw is the solitude and peacefulness of this floating town. While Venice is a bustling and energetic city, Torcello offers a traveler some real peace during their journey. Amble down the path that runs parallel to the Lagoon and lazily wander the sidewalks. Have lunch (and make your reservation as far in advance as possible) at Locanda Cipriani and have a truly unforgettable meal in a breezy, hushed garden under a canopy of bright green leaves.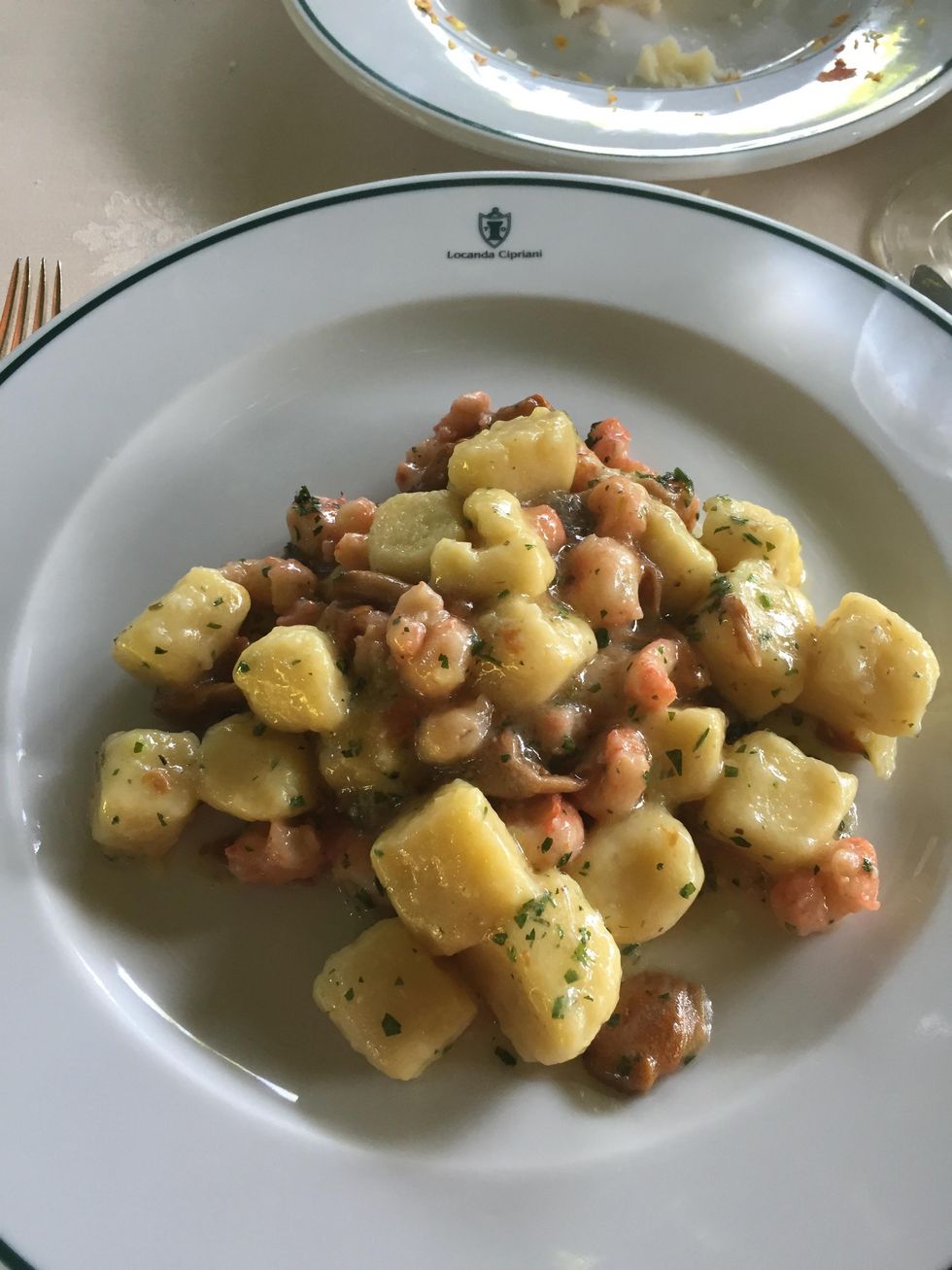 Gnocchi at Cipriani's Benframes Photography
Journiest is here to make sure you get the most out of any journey you go on. And sometimes that means skipping the big names, and burrowing in to the heart of the small towns that really make a country what it is. So, screw Rome! You're welcome.