Around the world, there are some amazing places that are perfect for noteworthy scuba diving. These special scuba spots are ultra-spectacular and worth the trip if you ever have the opportunity to travel. Dive in and decide where your underwater adventure will take you…
Barracuda Point, Sipadan Island, Malaysia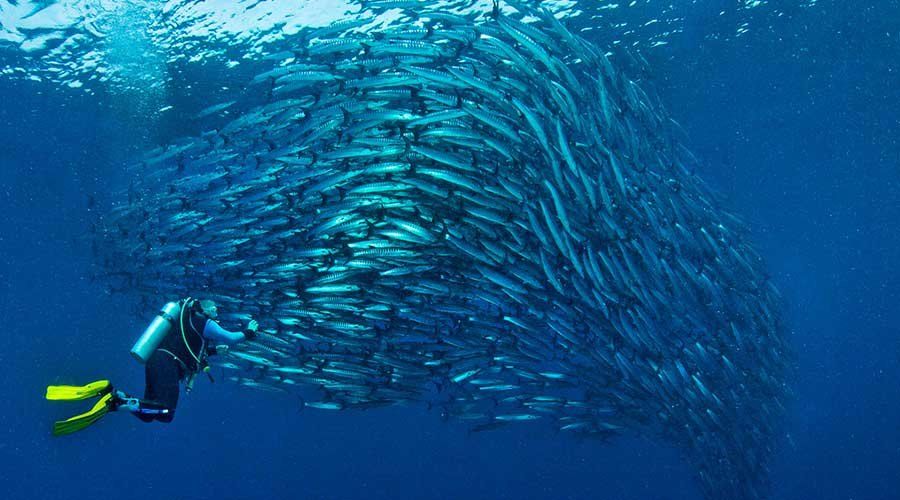 Barracuda Pointscubadivingresource.com
According to Scuba Diver Life, "Ever since Jacques Cousteau singled out Sipadan as a world-class destination, divers have flocked there. Barracuda Point is one of the standout dive sites among many."
Scuba Travelranks Barracuda Point as their #1 scuba spot in the world. "You are guaranteed to see big stuff here and lots of it. Occasional strong currents blast over an underwater prairie that's home to white tips, turtles, grouper, jacks, bumphead parrotfish and of course the barracuda that give it its name."
Malaysia may not be the first place that comes to mind when it comes to vacationing, but for the scuba enthusiast, it is a "bucket list" destination!
Blue Heron Bridge, Riviera Beach, Florida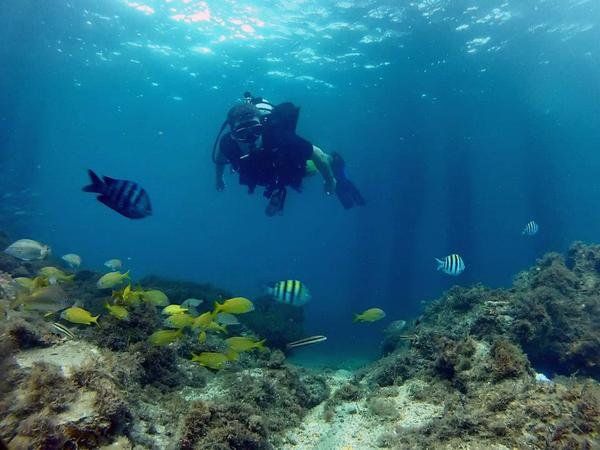 Blue Heron Bridgeimg.diveadvisor.com
Tropical and warm for much of the year, Blue Heron Bridge is a scuba spot right here in the U.S. Stay in the country and head south to Blue Heron Bridge, SportDiver's top pick. "If you're a fan of the Cantina — the fictional bar from Star Wars — and its freakish alien patrons, you'll love the weird marine life lurking in the shallows of Riviera Beach's Blue Heron Bridge. Flying gurnards, bandtail sea robins and striated frogfish commonly populate this South Florida site."

AsBlue Heron Bridge Scuba notes, "When it comes to shore diving, muck diving or just plain diving, the Blue Heron Bridge is often hailed as the best in the Americas. A great variety of life (and) easy shore makes this a great place to dive."
Scuba down south and see what Blue Heron Bridge is all about.
Bora Bora, French Polynesia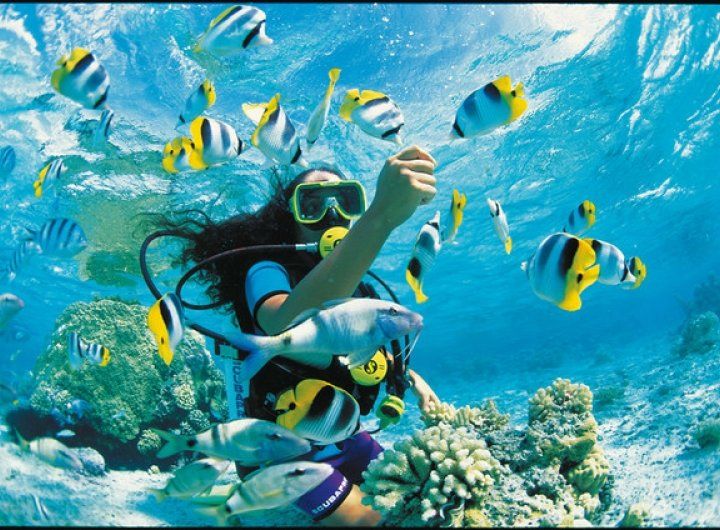 Bora Borawww.spotmydive.com
Men's Journal can't rave enough about Bora Bora for its breathtaking ambiance, making it a go-to spot for honeymooners. And for lovers with an adventurous side, scuba diving here is out-of-this-world.

"Often referred to as the 'Shark Capital of the Pacific,' Bora Bora ups the ante on diving with these creatures that Jaws made synonymous with danger. Controversial-yet-exhilarating chum excursions bring divers face to face with a variety of sharks, joined by armies of giant wrasses, swarming manta rays, rainbow jack fish, and oversized moray eels."
Topdive says Bora Bora is "known as the island with one of the most beautiful lagoons in the world. (It) is an island paradise."
Scuba, scuba at Bora Bora!
The Yongala, Australia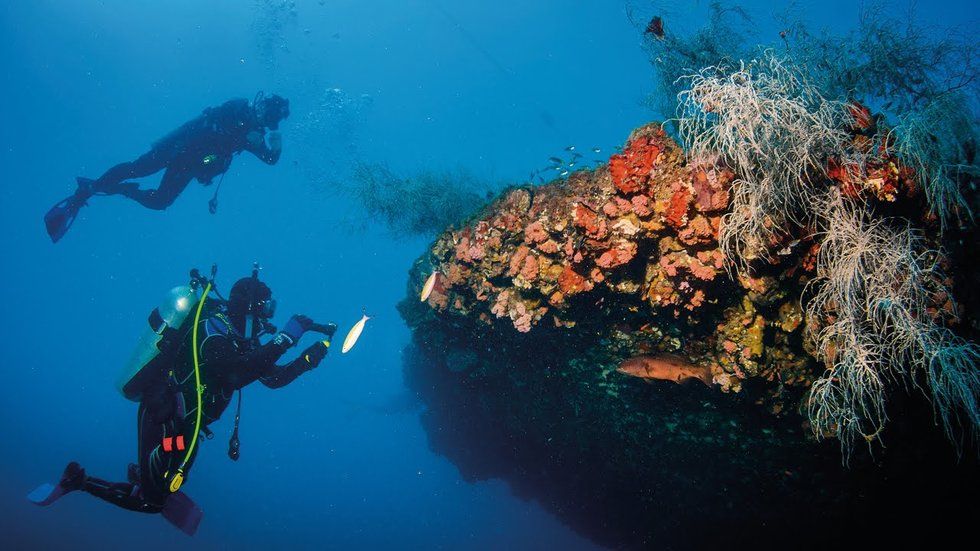 The Yongalai.ytimg.com
Head "Down Under" and scuba dive your way to underwater life that will be an awesome Aussie adventure. As per Scuba Travel, "The Yongala is a shipwreck off the coast of Queensland. Full of life you may see manta rays, sea snakes, octopuses, turtles, bull sharks, tiger sharks, clouds of fish and spectacular coral."

Dive Zone adds, "The SS Yongala is one of the best dive sites in the world and in Australia. It is actually considered by many people as THE best wreck dive in the world! You can dive SS Yongala Wreck all year long."
The trip may take a while, but the sensational scuba is worth the jet lag!
Great Blue Hole, Belize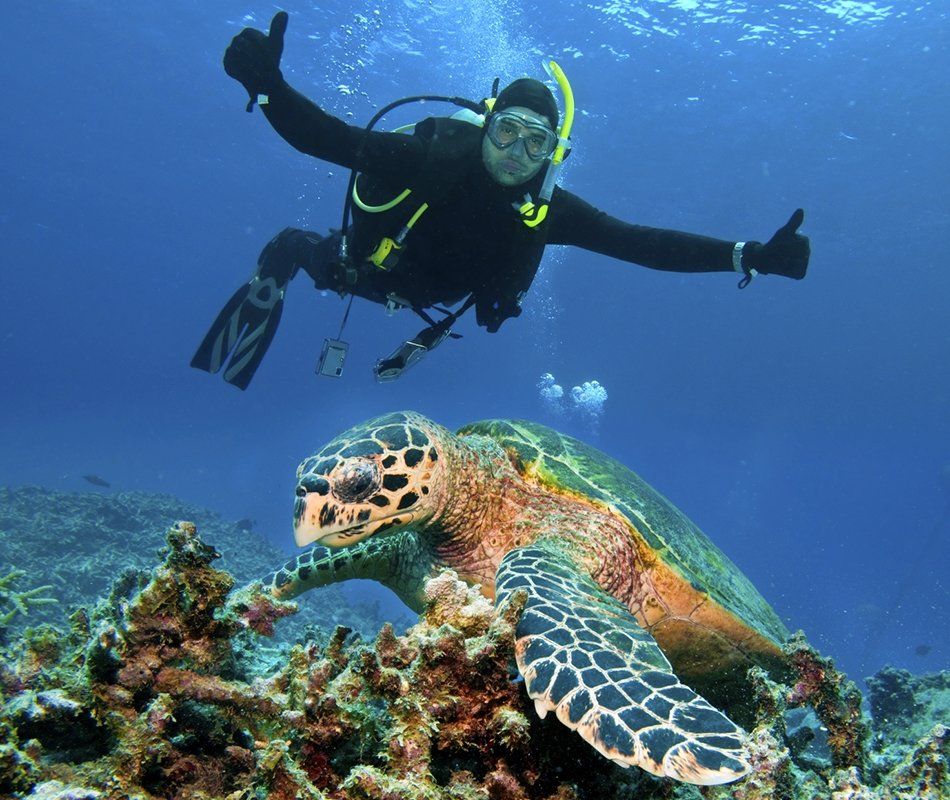 Great Blue Hole discoverydestinations.com
The Great Blue Hole is a giant submarine sinkhole off the coast of Belize. "The Blue Hole dive is the most famous dive in Belize and is known as one of the best dives in the world and is probably the most recognized dive site by non-divers," notes The Scuba Page. "When you are looking for pristine diving in Belize and would like to experience the feeling of being on a small Island in the middle of the ocean surrounded by white sandy beaches, coconut palm trees, and crystal clear water," the Great Blue Hole is where it's at.

As perFrenchie's Diving, "The surrounding Lighthouse Reef is the densest, richest in Belize. Corals are huge, colorful, and varied. Marine life is superb. Most people say that this reef is worth the trip alone."
The atmosphere and adventure are great at the Great Blue Hole.
Scuba around the world where being underwater is unbelievable!