Between TSA regulations, liquid toiletries exploding in your luggage, and remembering every item you need to get through the day, packing for a trip can be one big mess. But don't let your packing woes get the best of you. Consider packing this list of self care travel essentials before you dump your shoes and clothes into your bag.

Carrying around all your daily must-haves can be a real challenge when traveling. No one wants to bring their whole bathroom with them. These 12 travel essentials help you cut down the clutter and stay calm.
Here's a guide to help you figure out what self care essentials to bring with you when traveling--
1.) Lavender Hand Sanitizing Wipes
When you're traveling sanitizing wipes are essential! Public bathrooms, airports, trains, and busses can be an absolute nightmare and not just for germaphobes.
Wipes are more convenient than liquid sanitizer because they're multi-purpose. Sticky-toddler hands coming at you? Wipe them. Airplane bathroom seat looking questionable? Hold your breath and sanitize.
These lavender wipes from EO smell delicious and are good for your skin and the environment. They come in a box of single packs perfect for traveling. Throw a few in your carry on and wipe on the go.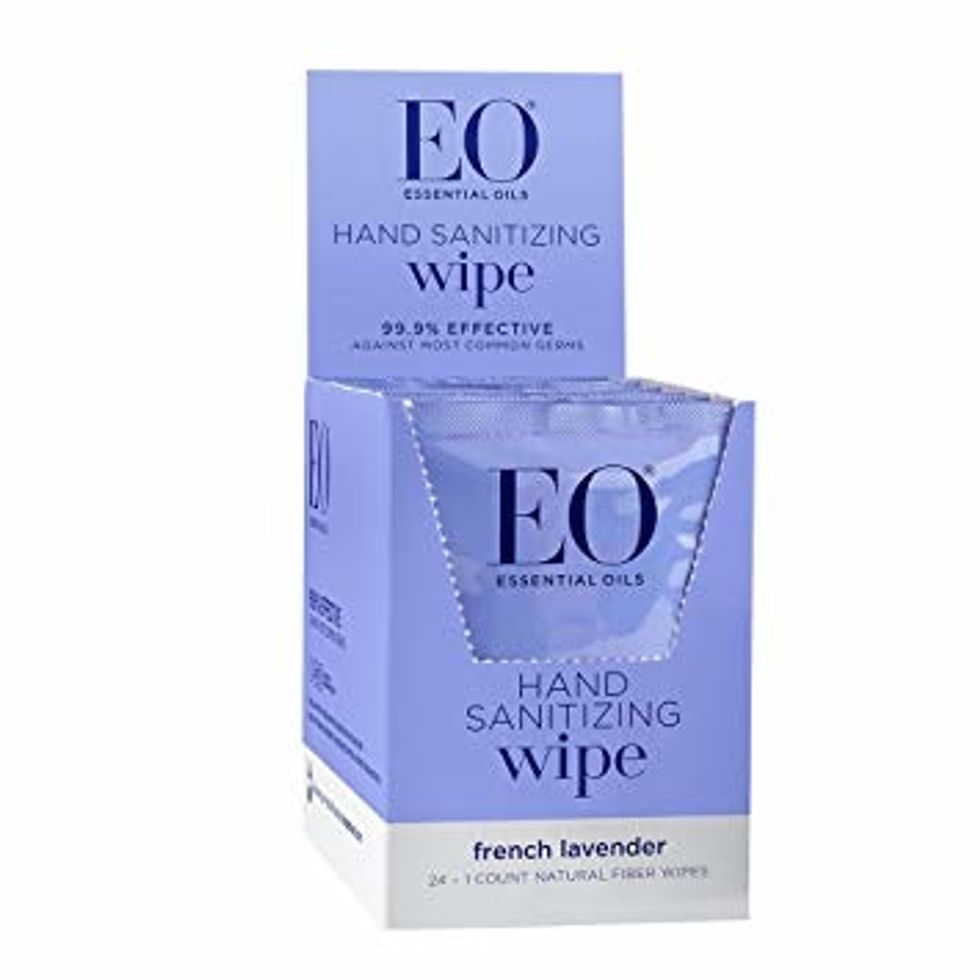 EO Lavender Hand Sanitizing Wipes EO Essential Oils
EO Lavender Hand Sanitizer Wipes: $13.99 for 24 pack
2.) Green Tea Cleansing Stick

Traveling is no time to skimp on a good skincare regime. It's actually when your skin needs a little extra love. Just because the TSA won't let you bring your favorite full sized liquid cleanser through security doesn't mean you should just wash your face with any soap you find at the hotel.
This cleansing stick from Neogen was named one of the coolest creations to come out of Korea last year. It's an all in one cleanser with 13 natural oils that break down makeup, balance your skin's pH, and seriously brightens your skin. The solid stick makes it carry-on approved and you won't have to worry about it exploding in your bags!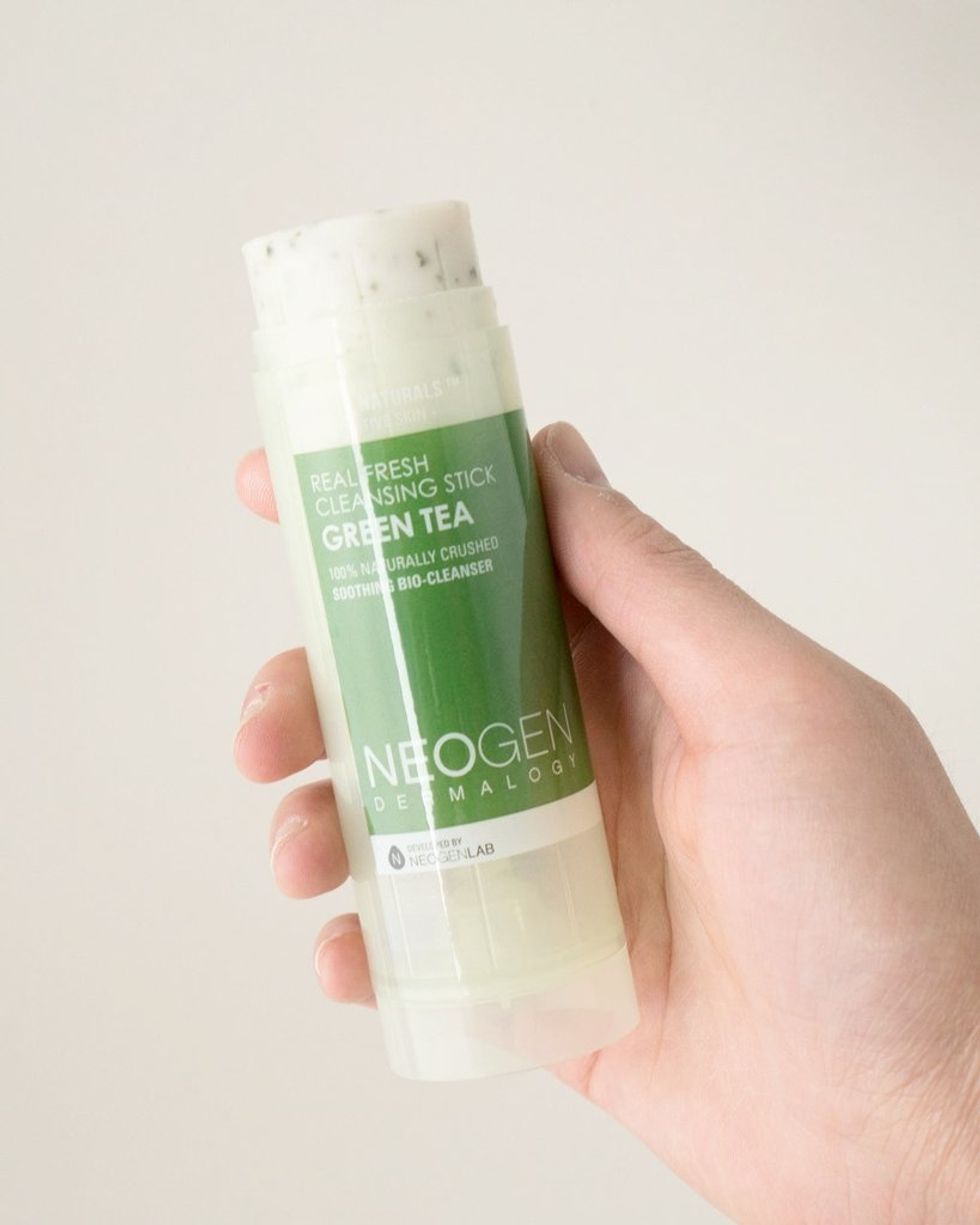 Neogen Real Fresh Green Tea Cleansing StickNeogen Dermatology
Neogen Real Fresh Green Tea Cleansing Stick: $22
3.) Rose Hair & Body Oil

Multi-purpose products are a life saver when traveling. This rose hair and body oil from OUAI is a multi-purpose oil that's perfect for traveling and using on the go. With rose hip oil and shea oil as the main ingredients it's also a good moisturizing and anti-aging oil for your face.
After cleansing with your green tea stick, lather this luxurious oil on your face and body, and then comb it through your hair. You'll have glowing skin and smooth, frizz free strands. It comes in a convenient travel size. You can also try the OUAI full travel kit.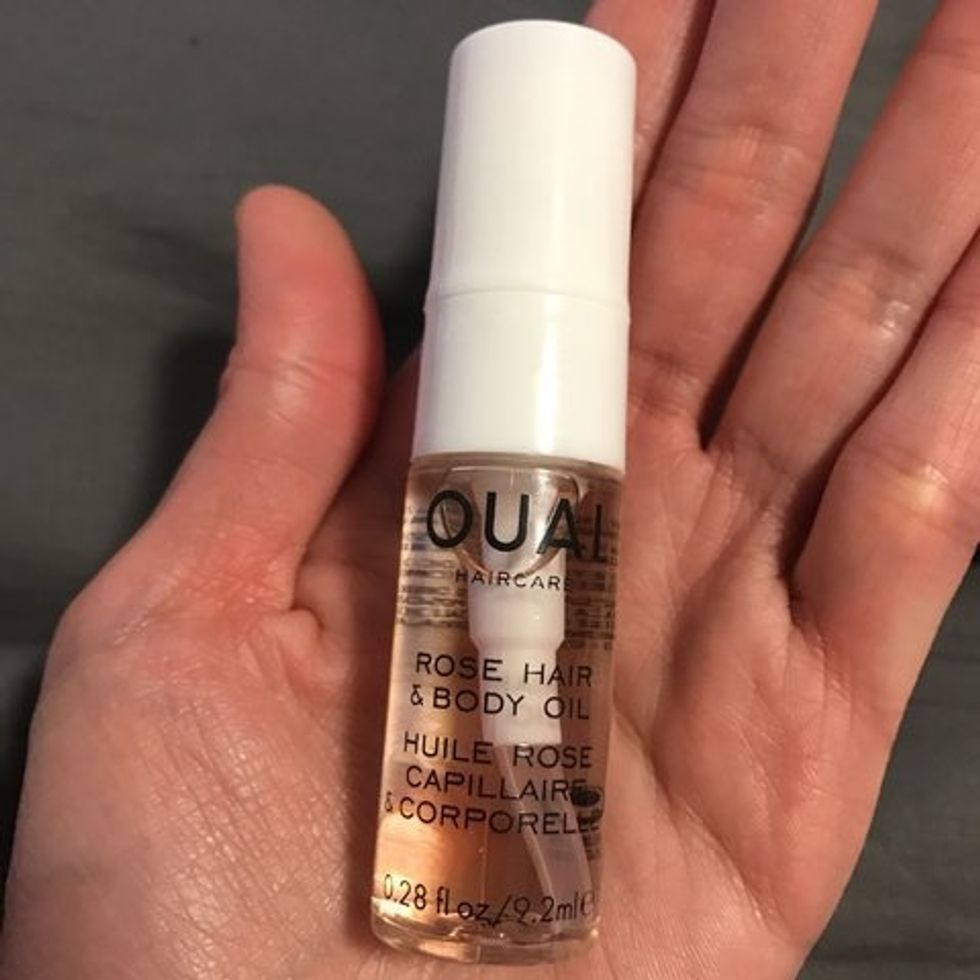 Travel Sized Rose Hair & Body OilOUAI Haircare
OUAI Rose Hair & Body Oil Travel Size: $13.94
4.) Immune Support & Sleep Aid
Traveling can leave you feeling sleep deprived and take a serious toll on your immune system. If you're going to be dealing with jet lag make sure you pack a natural sleep aid! Give your body a boost when traveling with Zarbee's Immune Support & Sleep Aid. This natural drink mix combines vitamin C, zinc, and honey with melatonin to help you get a peaceful nights sleep while supporting your immune system. You'll wake up feeling fully refreshed. Even in another time zone.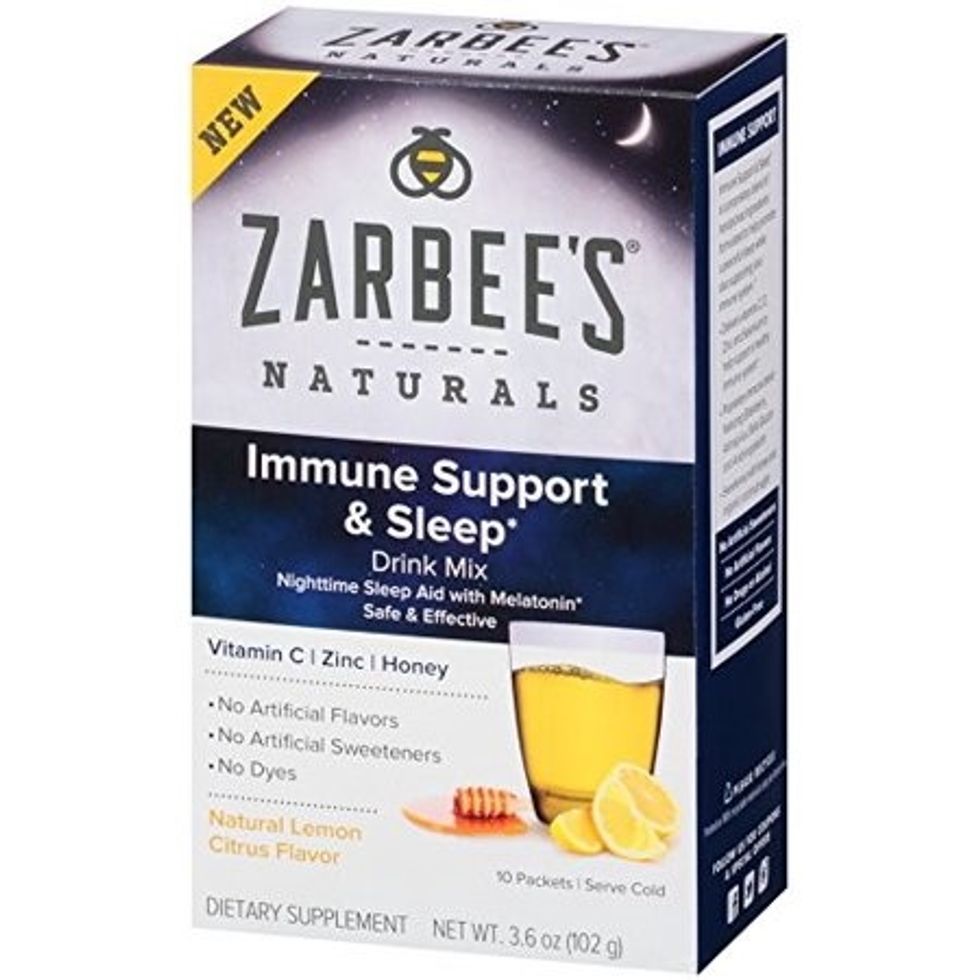 Immune Support & Sleep Drink MixZarbee's Naturals
Zarbee's Immune Support & Sleep Aid: $8.79
5.) Natural Sleep Mask

This all-natural, silky eye mask is the perfect self care travel companion. It's lined with organic cotton and infused with ultra fine charcoal powder to help relieve tension, fatigue, and pressure around your sinuses. It also enhances circulation, helping to reduce under eye circles and puffiness.
Use it to block out any light when you're trying to sleep on a flight or pop it on for a quick meditation before boarding. To enhance the relaxing effects, spray the mask lavender oil. You'll be sure to drift into a peaceful sleep, just don't forget your ear plugs!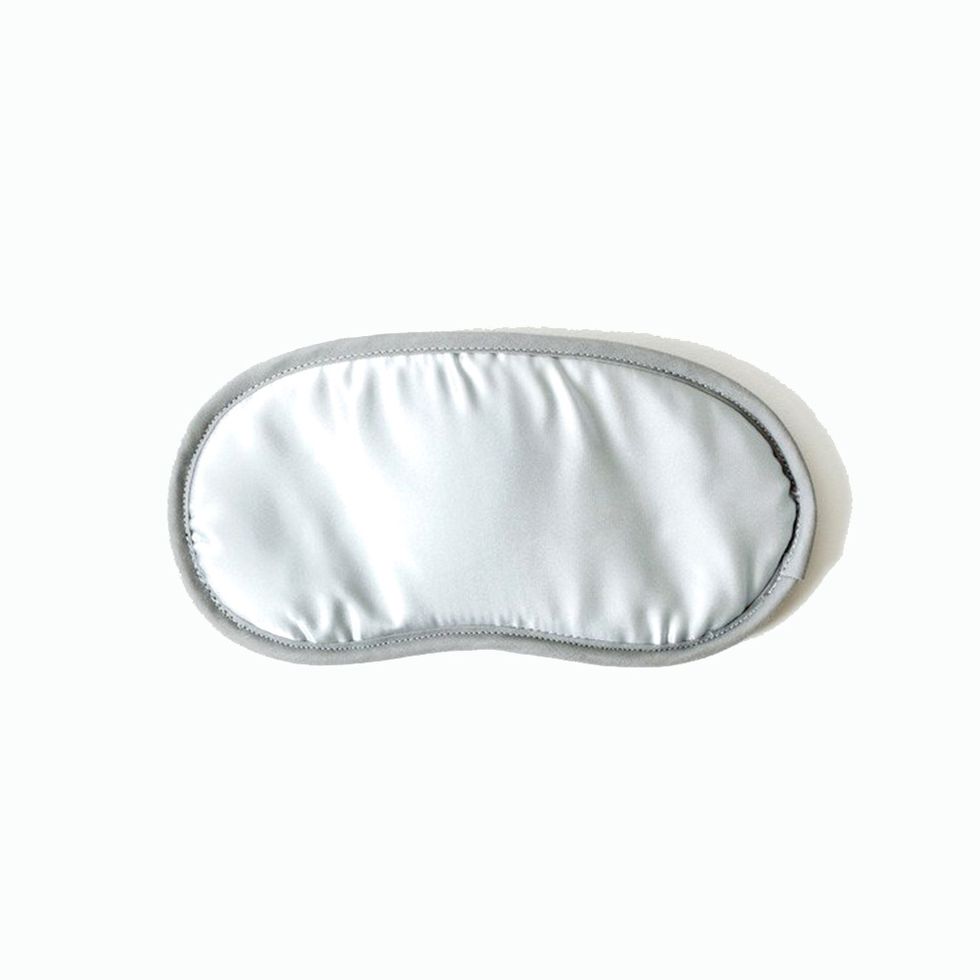 Morihata Binchotan Charcoal Eye Mask Morihata
Morihata Binchotan Charcoal Eye Mask: $26
6.) Ginger Flight Therapy

If you get anxious on planes or when traveling in general rub this pulse-point ginger flight therapy on. This calming essential oil mix combines soothing ginger, relaxing lavender, and uplifting geranium to help combat anxiety and tension. Apply it to your neck, temples, wrists, behind the ears, and even on your belly when you're feeling stressed.
You'll feel more relaxed within minutes. Despite the name, this essential oil isn't just for travel. Bring it to work, leave one in your car, roll it on your kids when they're acting up. This stuff really works.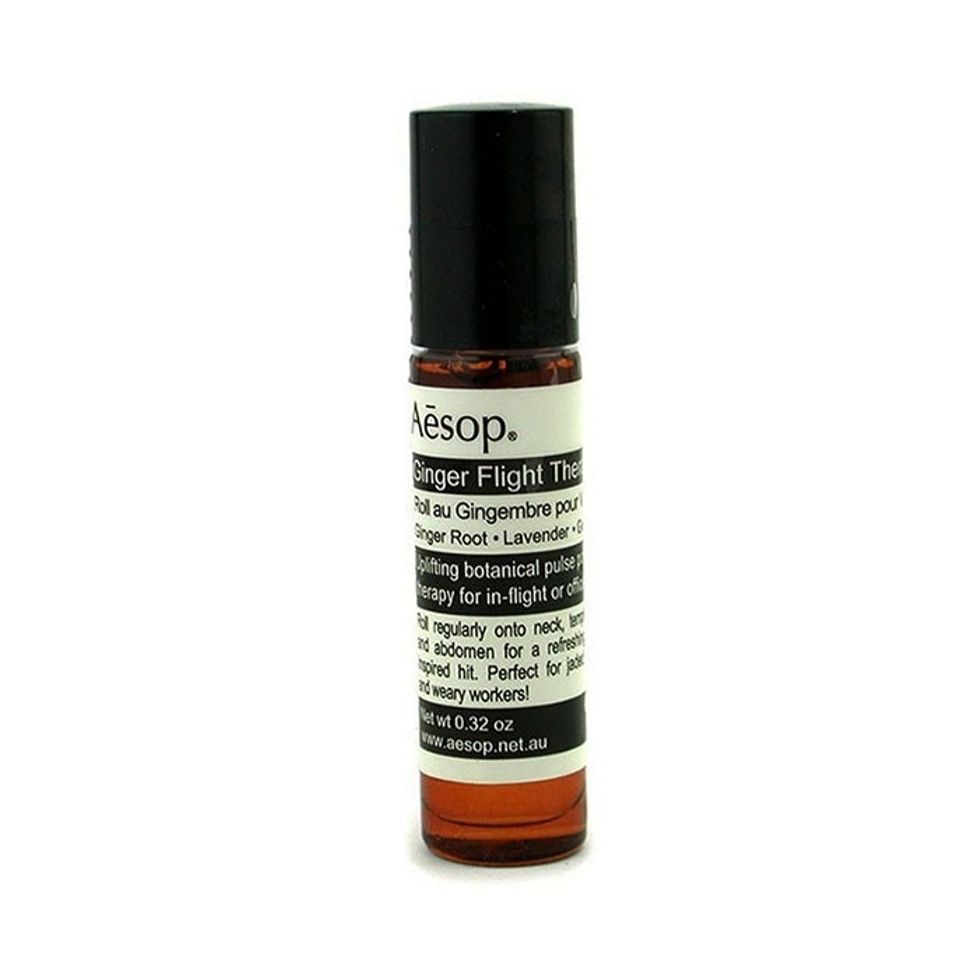 Aesop Ginger Flight TherapyAesop
7.) All in One Body Wash

You can use this energizing natural, multi-purpose wash on your body or in your hair. While it might leave your hair a little dryer than your normal shampoo and conditioner combo, it can do the trick if you forgot yours at home. It lathers up nicely for shaving and has a refreshing scent.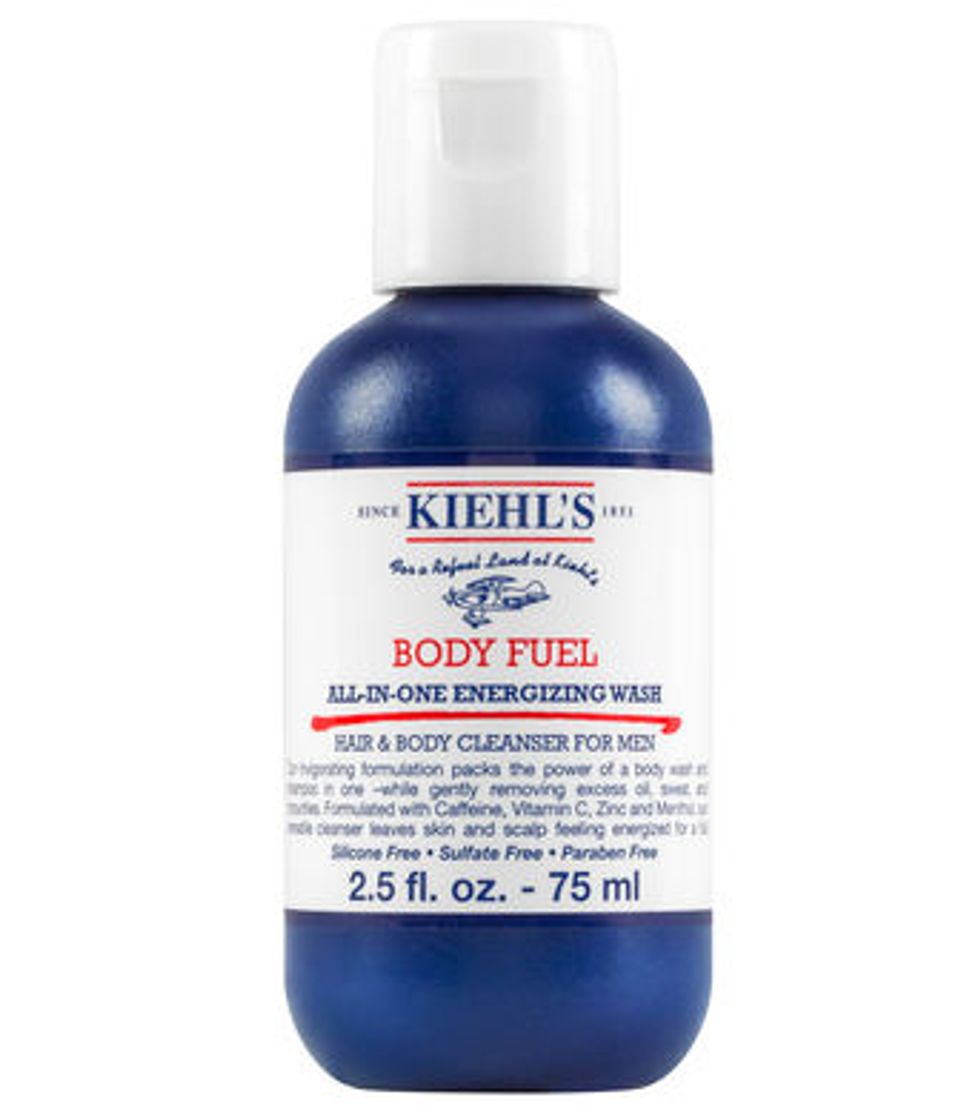 All in One Body FuelKiehl's
Kiehl's All in One Body Fuel: $8.00 for 2.5 fl oz
8.) Organic Concealer

A good, easy to use concealer is an absolute essential when you're a little sleep deprived from all that travel. Pack a small, hard working cover up like this one from RMS. It's formulated to reveal natural looking skin even if you've piled it on.
Swipe it under those tired looking under-eyes after a red-eye. The best part about this "un" cover up is that it's free of any chemicals or parabens. This organic product doesn't just conceal, it also helps heal your skin.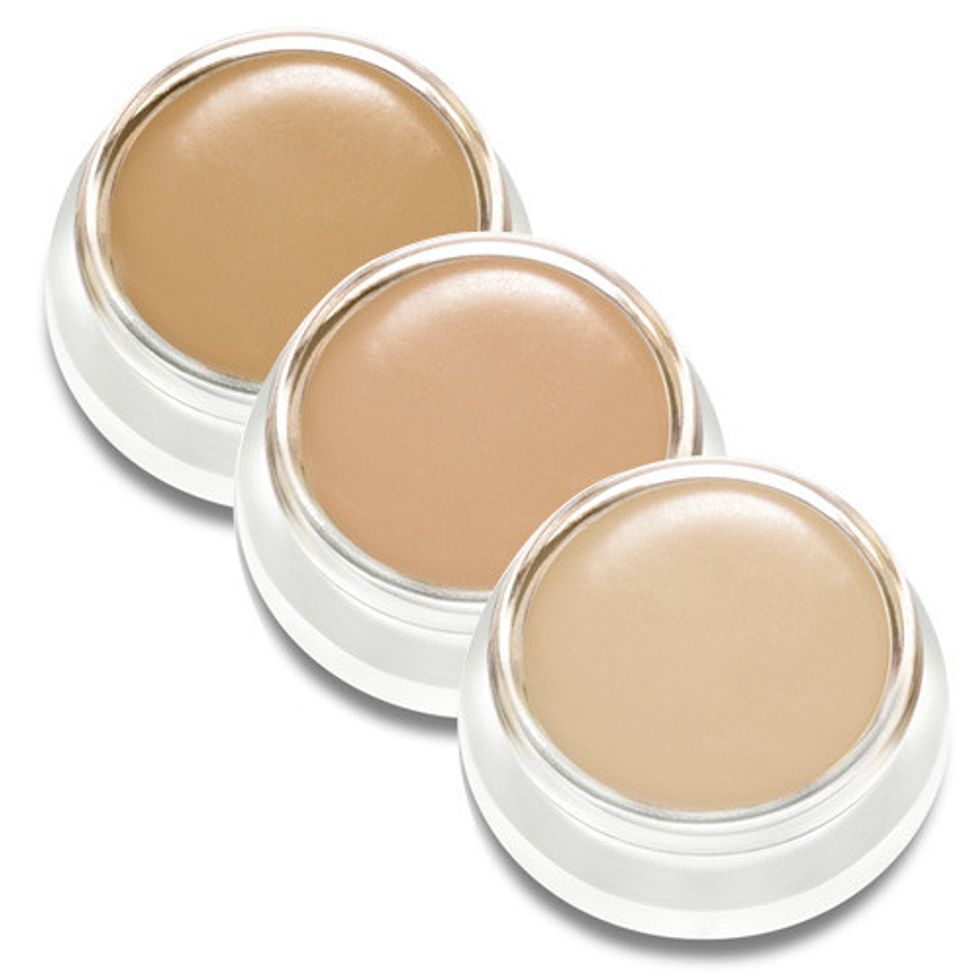 RMS "un" cover upRMS beauty
RMS "Un" Cover-Up: $36.00
9.) Organic Lip & Cheek Stain

Aside from a natural looking concealer this Lip2cheek stain from RMS is the only other makeup product you need when traveling. It's formulated with hydrating ingredients to moisturize your lips and your cheeks while leaving a pretty, subtle color behind. Try it in the paradise shade. It's a tropical, muted coral with red undertones perfect for lips and cheeks.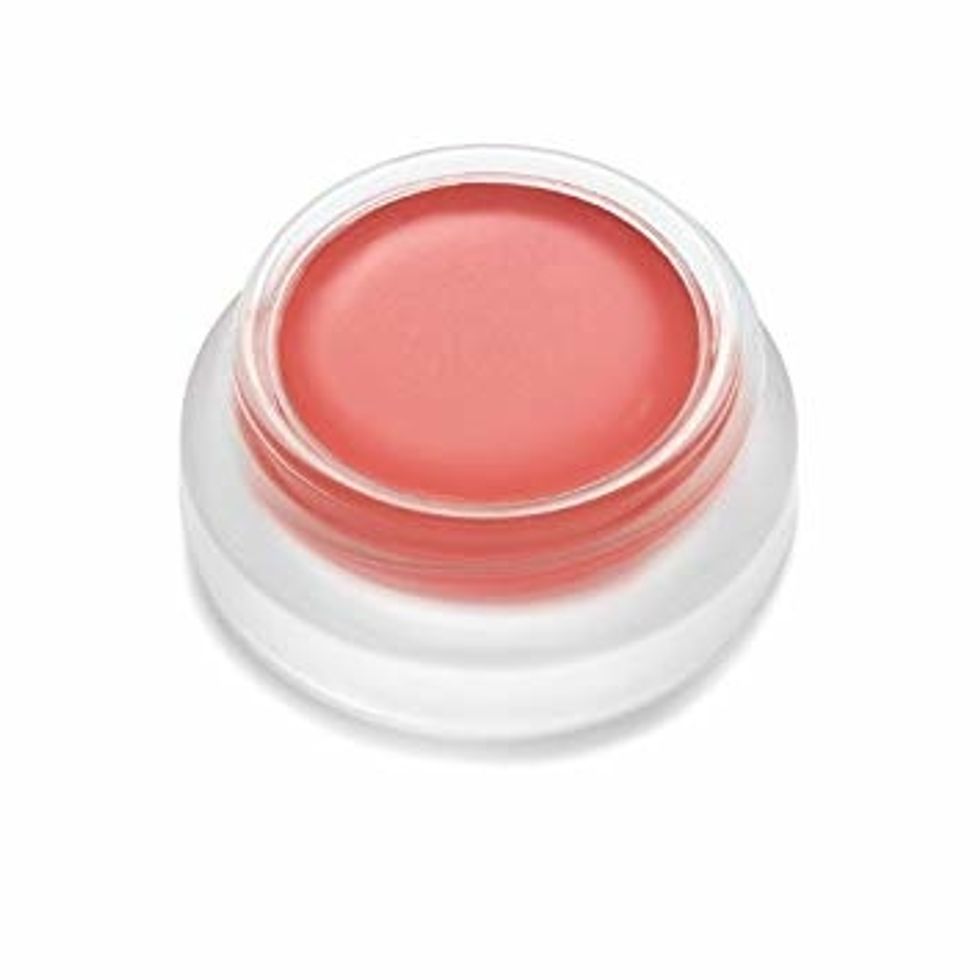 RMS lip2cheek stain in paradise RMS beauty
10.) Mineral Powder Sunscreen SPF 30

Mineral powder sunscreen comes in handy when traveling for two reasons; it's a no-mess way to get your sunscreen on board and it helps evens out your complexion. After applying your RMS "un" cover up under your eyes and over any redness, brush this mineral powder on for extra coverage and sun protection.
The Tarte Tarteguard Mineral Powder comes in a convenient brush to make applying a one step process. It's vegan, oil free, and all natural. It also won't mess up your makeup when reapplying throughout the day.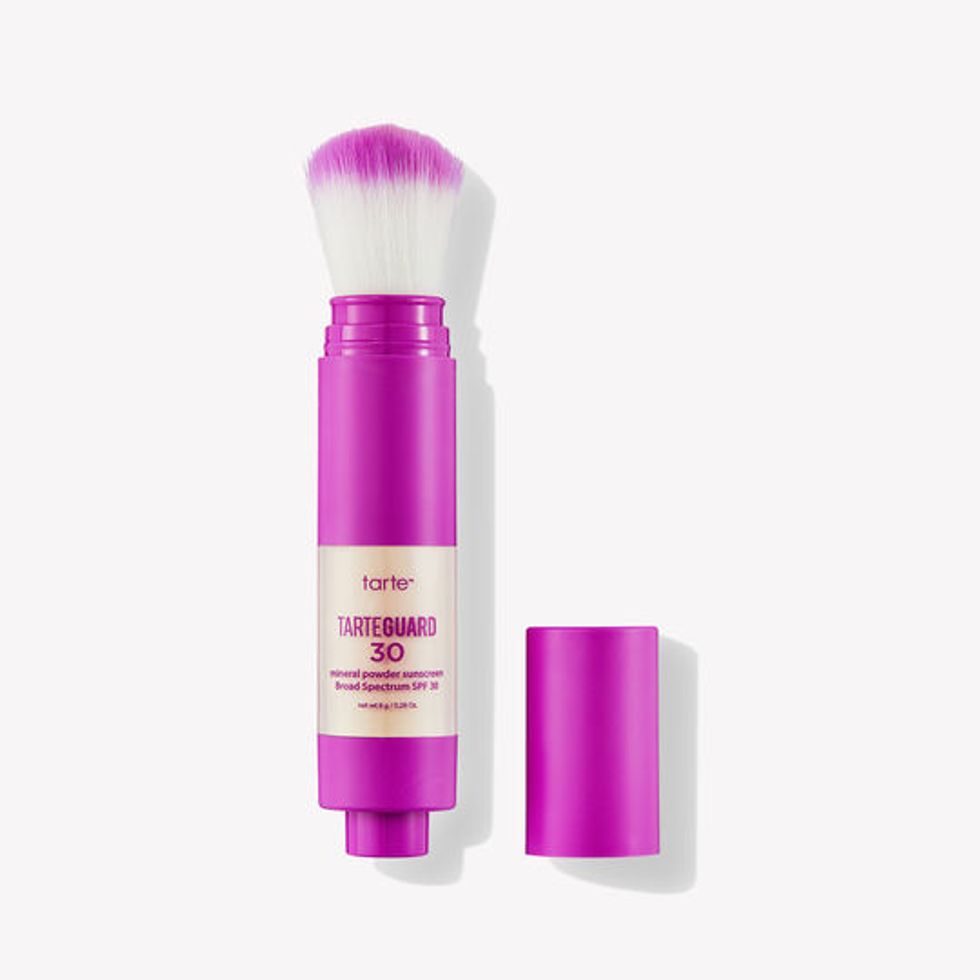 Tasteguard Mineral Powder Sunscreen Tarte
Tarte Tarteguard Mineral Powder Sunscreen SPF 30: $28.00
11.) All Natural Deodorant

Schmidt's all natural, award winning deodorant is a favorite of wellness guru Gwyneth Paltrow and Kourtney Kardashian. The reason? It actually works! It's harder than you'd think to find a 100% natural deodorant that doesn't leave you smelling like B.O by midday.
Throw this in your bag and you'll be smelling fresh throughout your travels. No chemical freshness involved. It's scented with essential oils like ylang-ylang and calendula.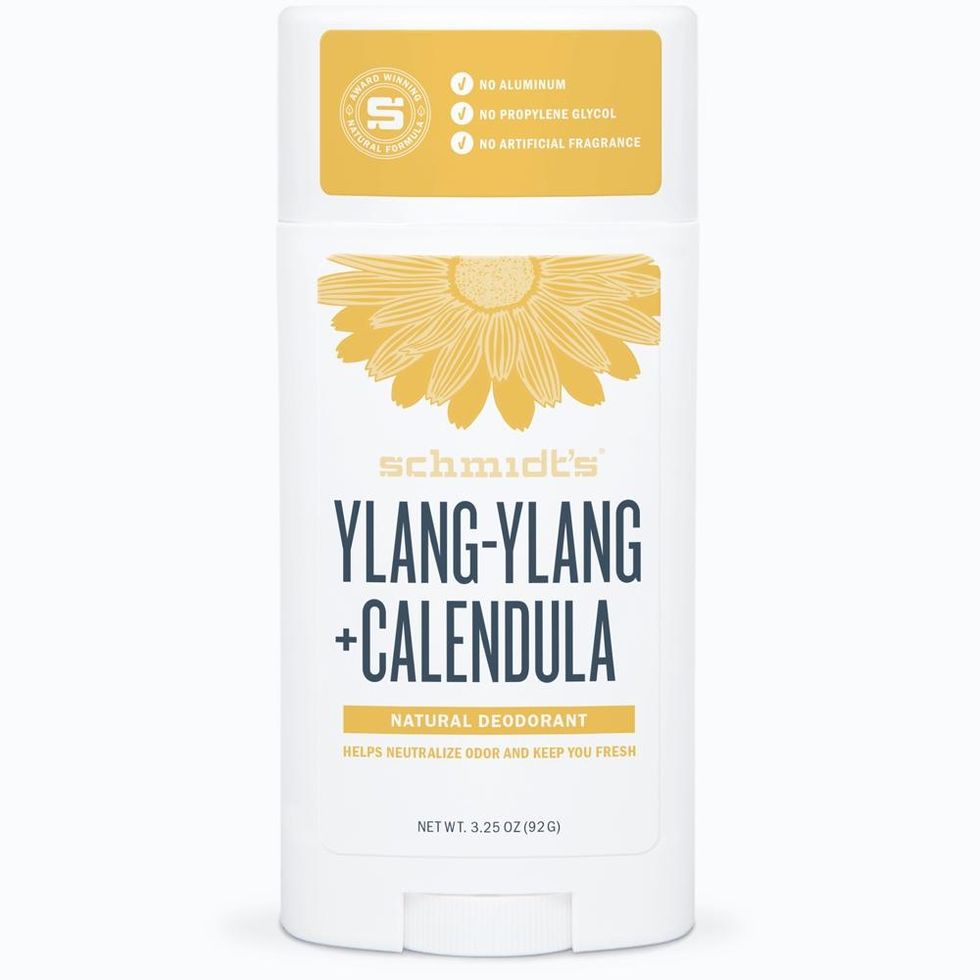 Ylang-Ylang Calendula Natural DeodorantSchmidt's Natural Deodorant
Schmidt's Ylang-Ylang + Calendula Natural Deodorant: $8.99
12.) Fluoride Free Natural Travel Sized Toothpaste

Pack this mini, everyday whitening toothpaste that's also natural and fluoride free. It whitens teeth with silica and helps fight cavities and bad bread with peppermint leaf oil. The 3.0 oz travel size is TSA approved, making it the perfect travel companion.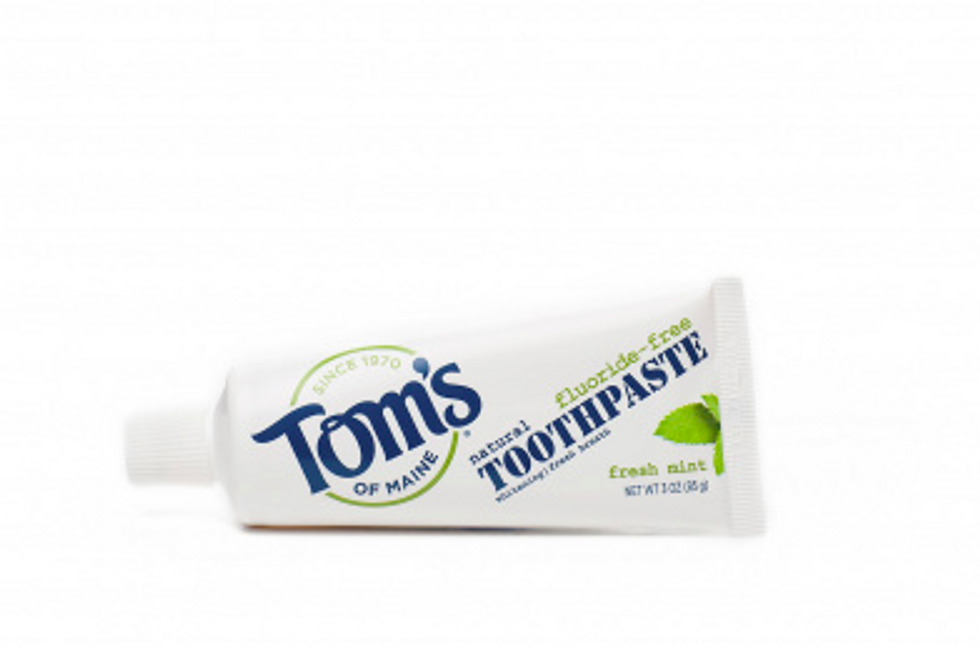 Travel Sized Natural ToothpasteTom's of Maine