As the 21st century rolls on, we're finding ourselves more and more dependent on technology, both for work and for play.
Nowadays it can feel like a major deal breaker when your hotel doesn't at least offer complimentary WiFi. Many hotels, in an effort to stay competitive, are upping the ante, offering apps to let guests control their room's temperature and cleaning schedule. Some hotels even have robots dedicated to servicing their guests' needs. With this in mind, we came up with a list of the top smart hotels around the world to show you what the new standard of luxury looks like.
The W Singapore at Sentosa Cove, Singapore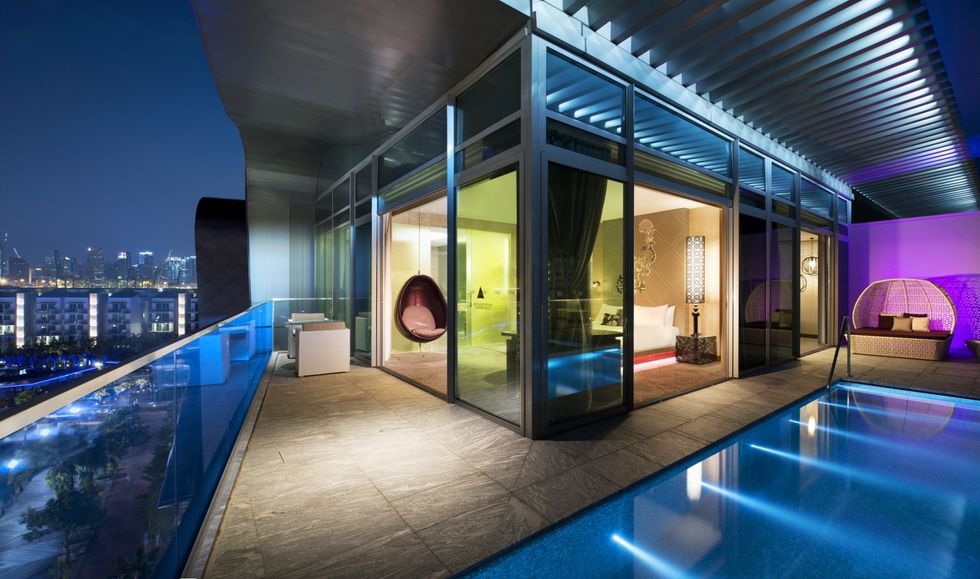 Even the chairs are ridiculously cool looking
The W Singapore at Sentosa Cove has everything you could possibly want in a hotel. Complimentary WiFi, check. Complimentary iPads, check. Mood music and signature scents, check. On top of all this, certain suites contain their own DJ booths, so you control the music played in your private poolside cabana from inside your hotel room.
The Yotel, New York City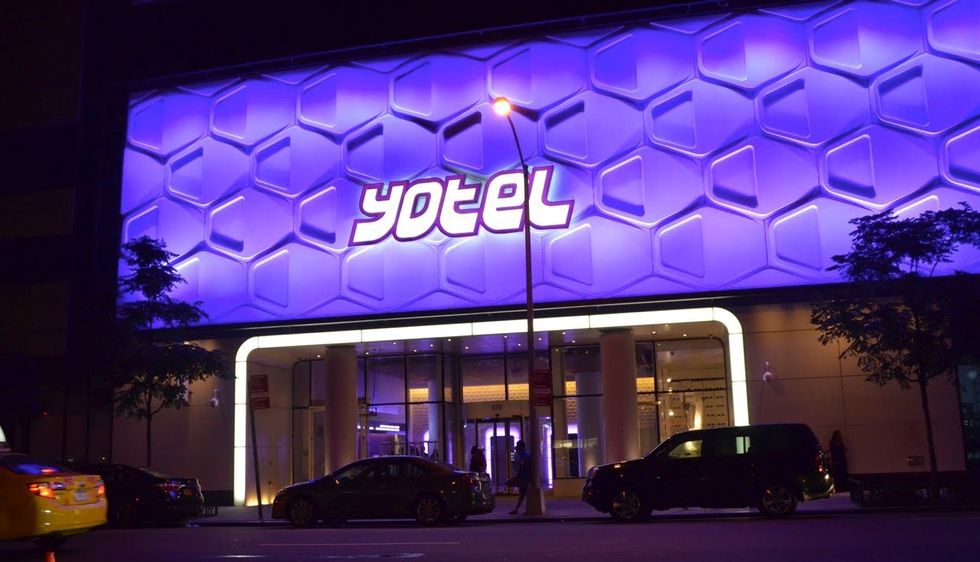 The futuristic design goes well with the hotel's features
The Yotel in New York's main attraction is YOBOT, a luggage robot that stores your stuff in locked bins for you. Yes, seriously. The hotel also features motion sensor-controlled air conditioning, as well as the ability to stream music via your room's speaker system. The beds are also motorized, and can compress to create more floor space. On top of this, the entire building is fitted with high speed WiFi and contains plenty of USB ports for folks who need to charge their phones. As if all this wasn't enough, The Yotel also has a laundry service.
Eccleston Square Pimlico, London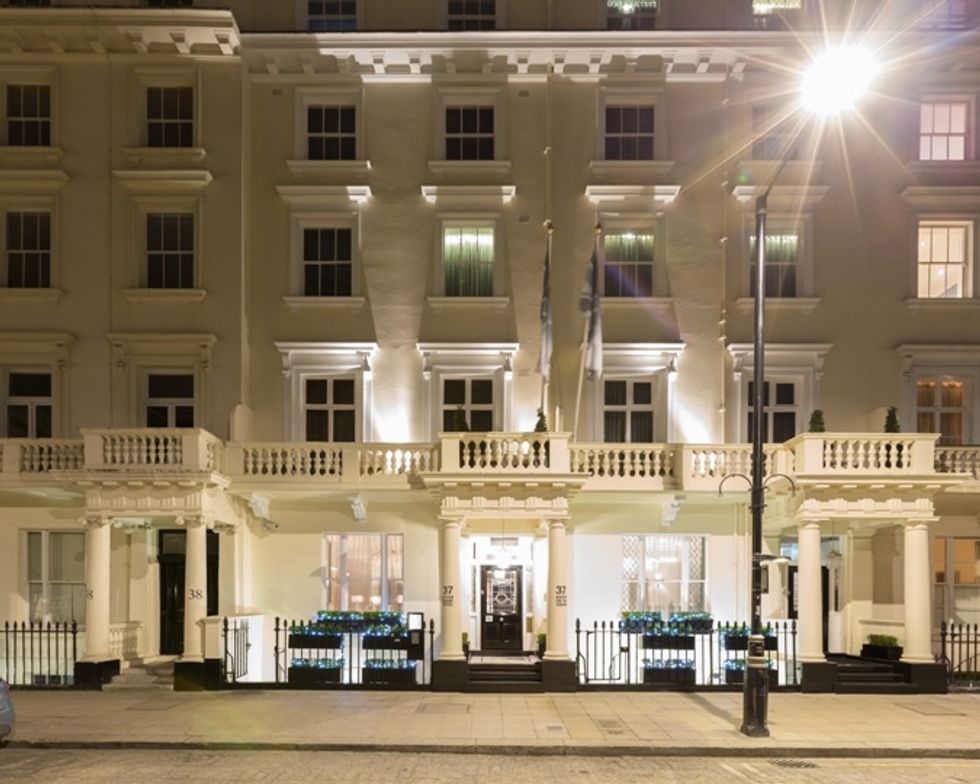 Old-school style, modern amenities
The exterior Eccleston Square Hotel is gorgeous, the hotel itself being a repurposed 19th century row home. The interior however, is anything but Victorian, and features keypads that control the lights and music, smart showers with an automatic 'frost' option, and iPads for your room. The mirrors even have flat screen televisions embedded in them. The hotel is also dedicated to servicing foreigners, and issues each guest a complementary smartphone for the entirety of their stay.
Smart Hotel™, Rome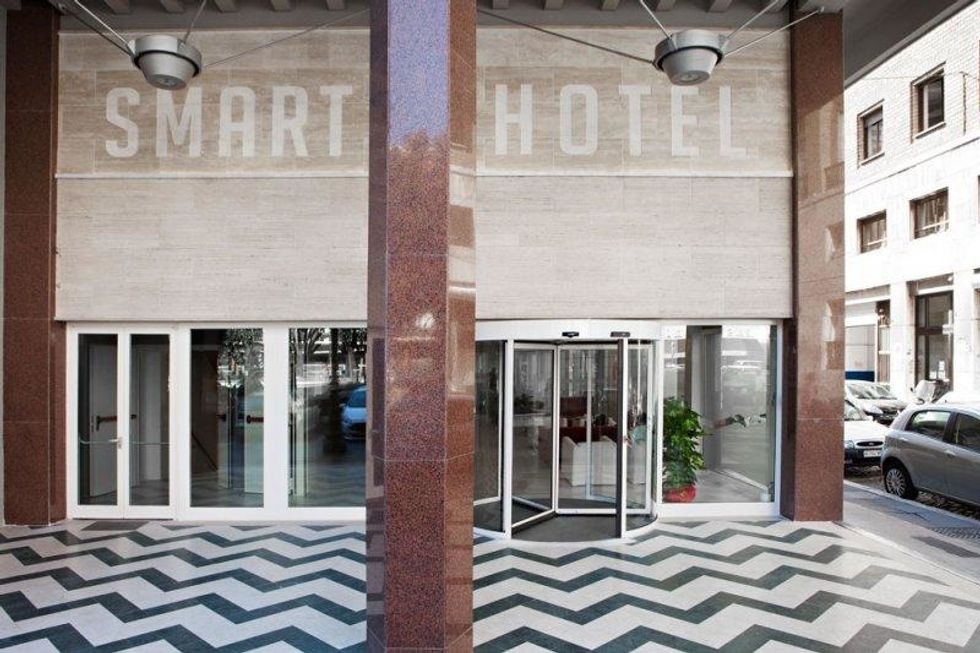 Did they coin the phrase?
The Smart Hotel™ in the heart of Rome has suites that feature jacuzzis, smart tvs, and free WiFi. The hotel also features chromotherapy, the science of using electromagnetic light to balance a patient's energy. Whether or not this treatment actually works is debatable, but the hotel's spa has virtually anything you can imagine.
Aloft Cupertino, California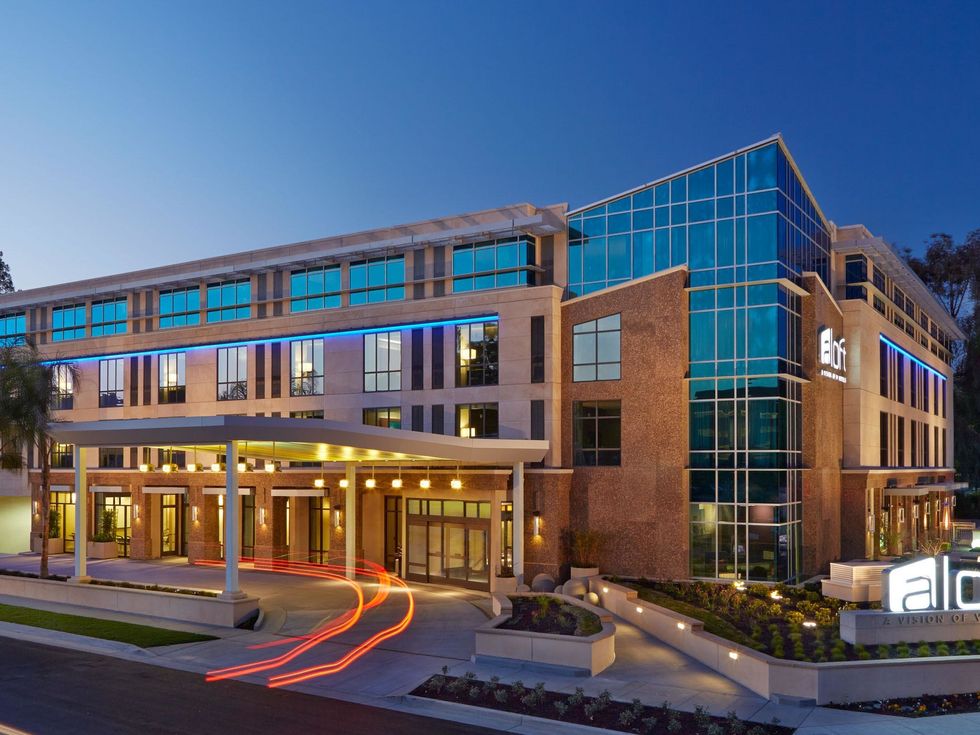 It looks like Google's headquarters
At Aloft Cupertino, every room has an Apple TV and the entire hotel is designed to mimic a Silicon Valley startup. The star of the show however is the hotel's robot butler, named A.L.O. A.L.O. will deliver towels by the pool, ride the elevator with you, and alert you, via your phone, of any packages or deliveries you receive. The future is now.
The LINQ, Las Vegas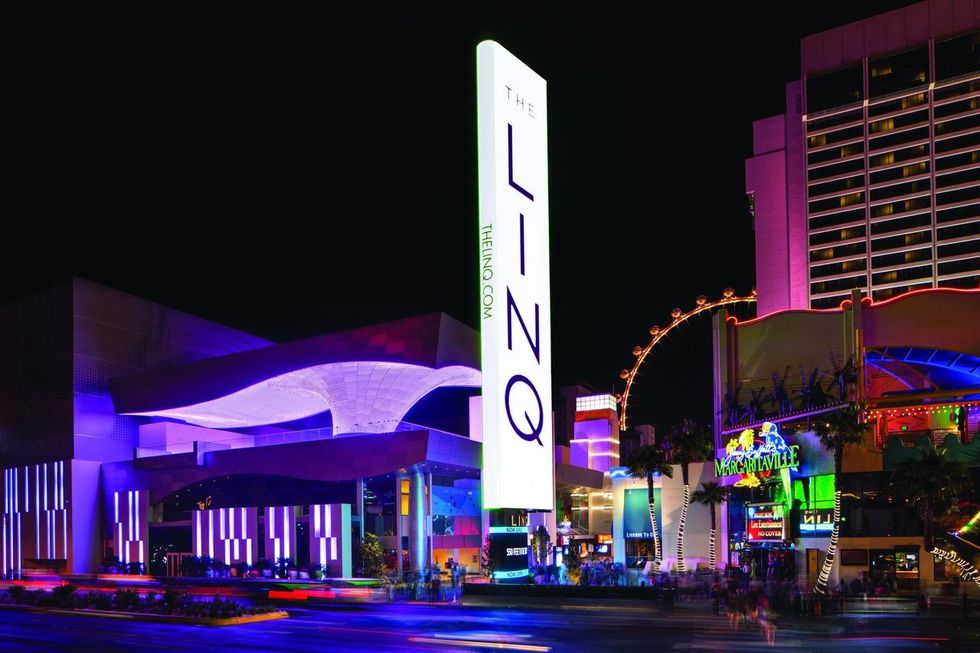 Vegas 2.0
The LINQ by Caesar Entertainment offers hotel rooms that are completely controllable via the WeChat App. Upon arrival, guests are given a QR code unique to their lodging and can control their rooms amenities. In true Vegas fashion, The LINQ also includes several cocktail bars, a pool, a casino, and of course, a chapel.
Hotel 1000, Seattle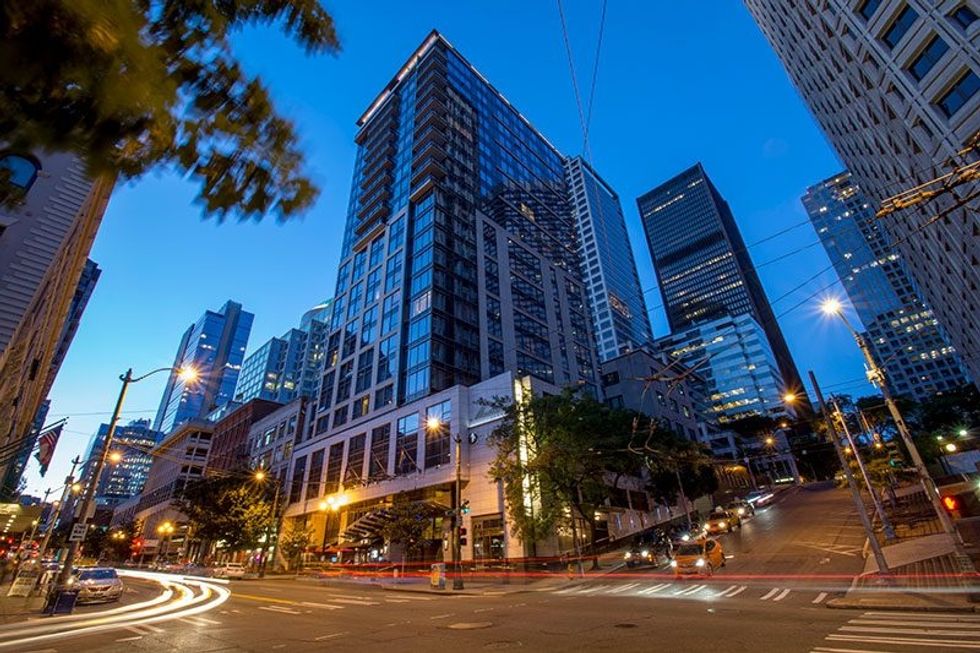 Virtual golf and infrared sensor, what else do you need?
Possibly the most high-tech hotel on this list, Hotel 1000 includes temperature, music, and artwork control for all of its guests. On top of this, the rooms contain infrared sensors that help the hotel staff determine whether or not your room is vacant. Each room also includes a Microsoft Surface Tablet and the hotel features high-tech virtual golf courses on the premises.
While these luxury hotels are fabulous, their price points typically reflect the sophistication of their amenities. Recently though, budget hotel chains like Best Western have been dabbling in the smart hotel market, and pretty soon these features could become the standard for hotels everywhere. It'll take a bit before we have our first smart Motel 6, but within a few years, most of the hotels you stay at on vacation will probably– at least somewhat– resemble the luxury resorts listed above.