Think about what might be the best beaches in the U.S. and the famous-by-name examples come up immediately: Miami, Virginia, Santa Monica. Hawaii, the Jersey Coast, California—all of these popular vacation destinations are candidates for the country's best beach, right?
But the three-time winner of this prize, current top spot holder, and also one of the top five beaches in the world, might not be as obvious: Siesta Beach, in Siesta Key, Florida.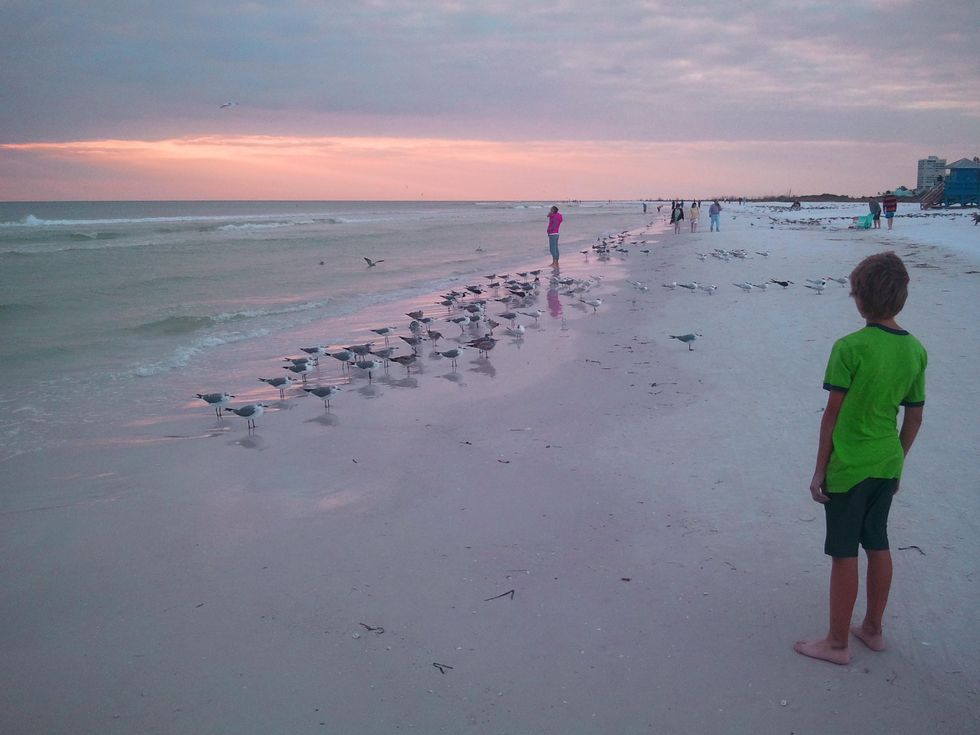 Siesta Key is a 3.5 square mile barrier island, separated from the mainland by Roberts Bay and bordered on its other side by the calm Gulf of Mexico. South and west of Sarasota, residents and visitors cross a drawbridge onto the narrow island that's lined with condominiums and low, colorful homes. On the north end of the island sits Siesta Village, a tiny town full of outside restaurants, fun bars and tourist shops.
The TripAdvisor Travelers' Choice rankings named the island's Siesta Beach the #1 beach in the United States. It also ranked the beach #5 in the world, making it the only U.S. beach in the list's top 25. Siesta Beach, spanning the length of the Gulf side of the island, earned its accolades for its combination of white sand, calm, clear waters and accessibility.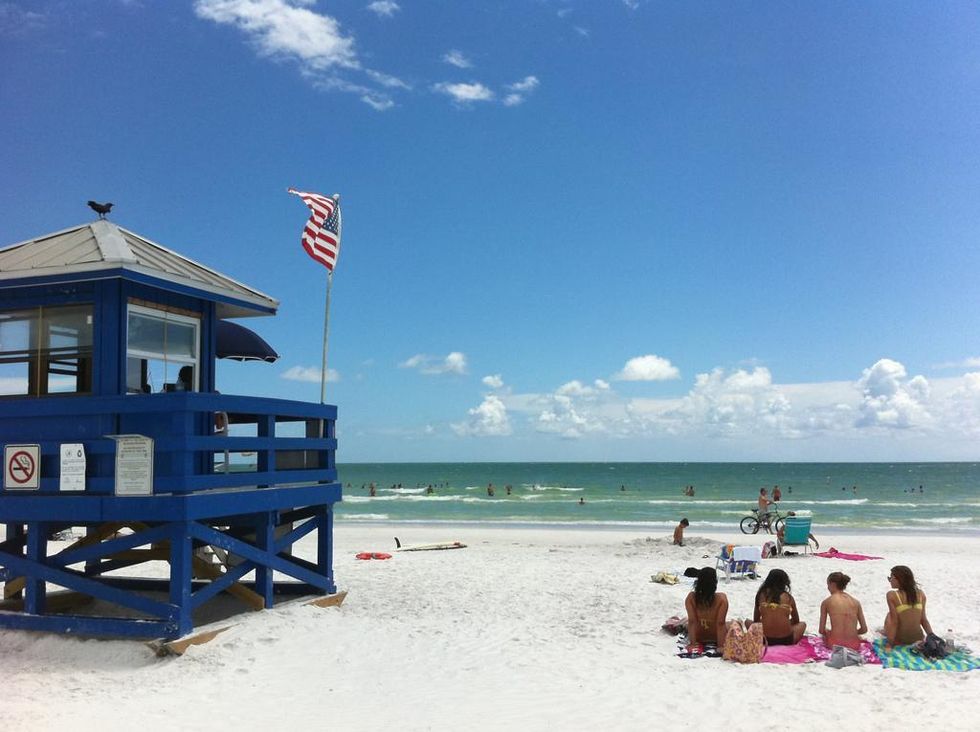 The sand grains are so tiny and smooth and white—they're almost pure quartz—that it feels like walking on powdered sugar, never hot and always clean. The narrowness of the island means that it's a short walk from the start of the sand to the calm Gulf water. The water rolls in and out gently, almost absent of waves and astonishingly clear. The white sand beneath turns the water a beautiful blue, a wonderful place to swim and relax in the slow tide.
Point of Rocks is a picturesque (in the truest definition of the word) spot to watch the sunset and to collect seashells. The ocean pools among sandbars, washing up near perfect shells and offering warm, shallow waters for an evening walk. Many of the resorts and condominiums have private beaches but the public Siesta Beach is long and accessible.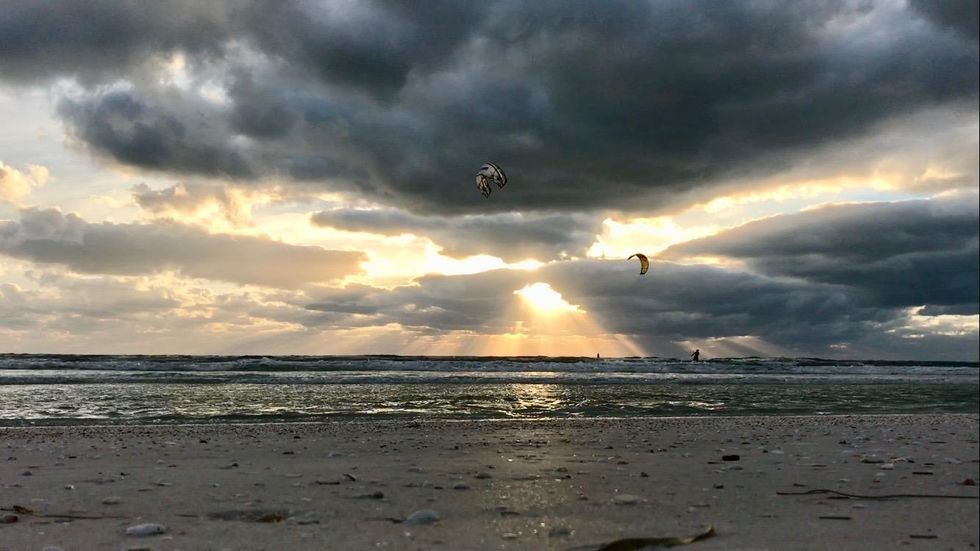 Though most of the negative reviews from visitors are about the difficulty of parking (due mostly to its popularity), the beach (it's also park of a county park) has just been renovated with new walkways, a concession stand and a redesigned parking lot. The huge project that was completed this year, includes a pedestrian esplanade along the beach, 140 new parking spots, the new restroom and concession building, an elevated pavilion for weddings and much more.
The renovations and consistent beauty of Siesta Beach have put it back on top as the best beach in the U.S. Visit its quiet, magnificent views and soft, luxurious sands for a trip that guarantees fun and fabulous photos year-round.