While the iconic stencil of Michigan's mitten makes it one of the most recognizable states in the U.S., the portion that comprises the Upper Peninsula looks like an impressionistic quarter-note rest flipped once and turned on its side.

The U.P. has familiar bed-and-breakfast allure and breathtaking vistas with three of the five Great Lakes as a backdrop. But the people and culture of the U.P. possess an eccentric charm, one that's uniquely American and not mired in urbane cynicism.
Natives, called "Yoopers," descended from mostly Scandinavian settlers who started coming over for copper and iron mining in the 19th century. Logging is still a vital industry. And so is tourism – some intrepid romantics even visit in the deep freeze of winter.
Sunny seasons bring suntanned sojourners. Clear waters, sailboat races, floral gardens, gushing falls, and red amber hills make the region an easy sell in spring and summer, but barely beyond fall. Even craft shows and antique shopping are most likely to occur only May through Christmas.

But Valentine's Day is in the heart of winter, and 'da Yoop' might as well be part of that immense national park we call Canada.

So, why go?
Pace and Simplicity
One viewing of this video by an enterprising local known simply as "Steve" speaks volumes of a land of blissfully self-actualized lumberjacks, fisherman, bakers, brewmasters, and snowmen. With his own weekly vlog, he invites you to tour with him so you don't miss the subtle high points.
Steve's Facebook "Live Drive" will take you on a snowy night's land cruise where passing any other driver is so unlikely, that Steve drives, operates the camera, and blatantly disobeys road signs. Before long, you enter a twinkling town with windows dressed for the season.
What Steve unquestioningly calls the "famous Snow Thermometer" is a tall red vertical at the side of the road two-thirds of the way up the Keweenaw Peninsula on US-41 north of Mohawk. "We measure snow in feet up here," he boasts. The ironically repurposed mercury goes to 35 feet and includes an indicator for the 54-year average and last year's total.
It's Cold Outside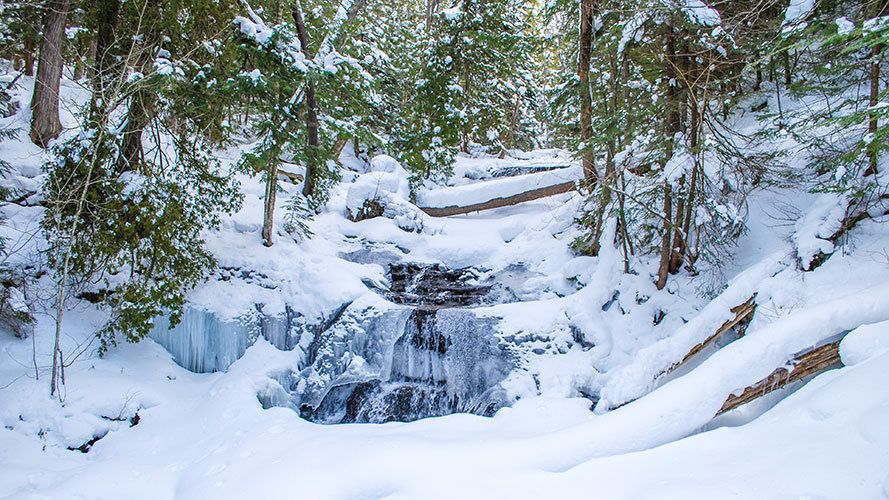 So what could be more romantic than huddling inside against the elements? Savor the prospect of being knocked offline for a spell ­– or better – not being able to get back home in time for work if a blizzard kicks up. Just the thought of it could bring giggles, but in reality, chances are pretty good for staying on schedule. What Michigan calls its "Storm of the Century" happened back in 1938. But be prepared for anything.
NOTE: The sailboat race that makes the U.P.'s Mackinac Island a known destination doesn't leave a trace once the winter comes. Ferries will get you to the isle where automobiles have been banned since 1898, but only until conditions turn glacial. Then there's no way to get there but by air or snowmobile over frozen lake water. Nevertheless, there is a Mackinac Island Winter Festival in early February with sledding, bonfires, broom hockey, and cross-country skiing by lantern light on two miles of tidy white trails. But forget about splurging on a night at the famously opulent Grand Hotel until rooms open up in high season. If you do manage to make the crossing, admire the hospitality icon's colossal front porch colonnade ­­­­– eye-popping in any season – then bunk up at the darling Bogan Lane Inn, likewise built in the 1800s but possessing a modest number of white columns.
The Great Outdoors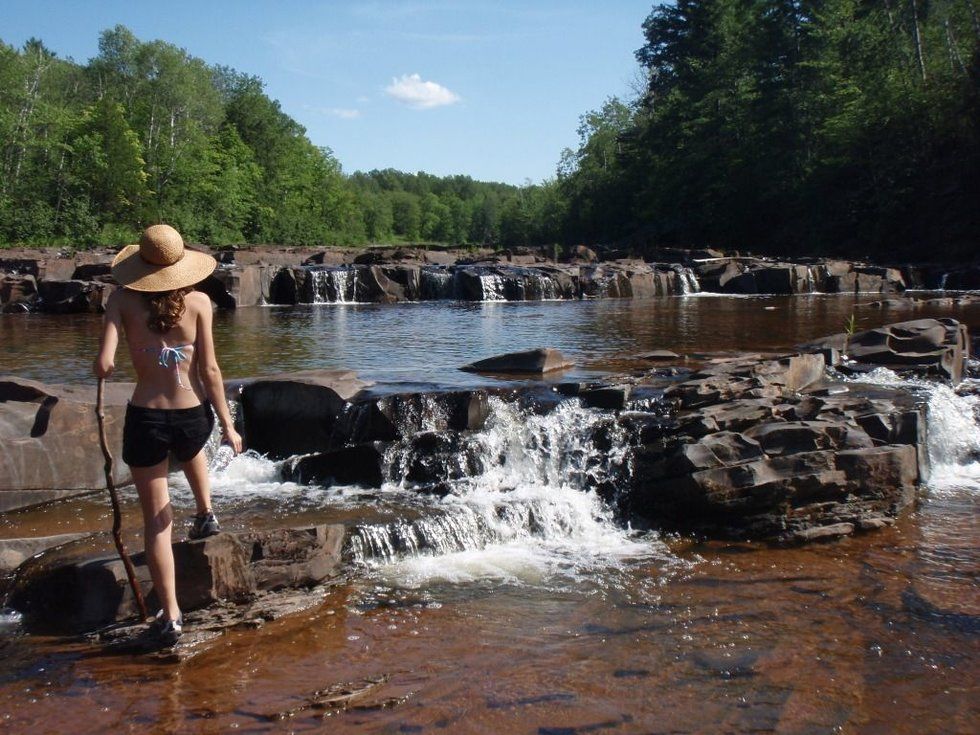 Prone to cabin fever? Afraid to abandon your paleo plan for an all-eating no-moving vacation? There's plenty to keep the blood pumping after you leave the toasty confines of your lodging and your lover's embrace.
Snowmobiling, cross-country skiing, downhill skiing, ice-fishing, sledding, snowboarding, tubing, pond hockey, ice golf, snowshoe hiking, and ice climbing can be arranged all over the U.P.
Just across the bridge on the westernmost shore of Lake Huron is the flat and forested St. Ignace (pronounced "IG-niss"), a Native American gathering site and the trailhead for routes headed further north and west into the U.P. It is one of the longest-inhabited localities in the U.S.
An hour north of St. Ignace is the town of Paradise on a coastal curve that looks east across the national boundary toward Canada. From Paradise, it's 15 minutes to the second biggest waterfall east of the Mississippi, with only Niagara topping it. Thundering amber-hued waters cascade 50 feet down from a 200-foot expanse. Tahquamenon Falls State Park is open year-round with a parking lot a half-mile hike from the Upper Falls observation platforms. Bring your camera.
Need a break from water and ice? Curve north 15 minutes along the shore from Paradise to Whitefish Point, and you're at the lighthouse and the Great Lakes Shipwreck Museum. The fabled S.S. Edmund Fitzgerald was the largest ship on the Great Lakes and the largest to have sunk there in 1975.
Westward along what is known to be North America's first national lakeshore, you'll find immense rock formations with Lake Superior lapping at their feet. The 42-mile Pictured Rocks National Lakeshore features 15 miles of striated sandstone.
Catch the Sled Dog Race in Grand Marais, and get a dreamy snap of the lighthouse at Sullivan's Landing and further westward the Au Sable Light Station through the crystalline haze of wintertime. Then warm yourself at the Dunes Saloon Lake Superior Brewing Company.
Munising is the next pivotal town for venturing out. The overlook for Miners Castle rock is everybody's photo op. And with snowshoes or skis, a trail will take you on a three-mile stomp or glide to Miner's Falls for a view of a 40-foot-high column of ice.
Or get even more athletic. Ice climbing at 'the Curtains' off Sand Point Road is the featured activity at the annual Michigan Ice Fest.
In the Hiawatha National Forest 15 miles west of Munising are the Eben Ice Caves in the Rock River Canyon Wilderness. The so-called ice 'caves' form every winter from water seeping through the walls of the Rock River Gorge. Go north a mile and a half on Eben Road from the New Moon Bar, turn east on Frey Road, park at the bend, then hike or snowmobile a mile to get there.
Pitch-Black Skies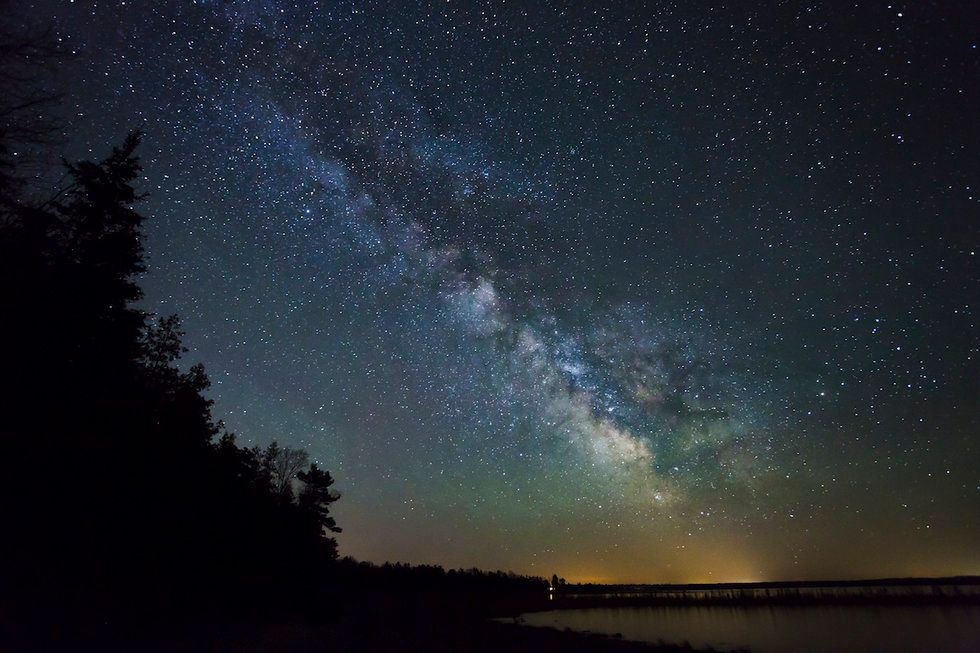 Michigan.org ​
It's low season for viewing the Northern Lights, which show their colors mostly in fall and late spring, but you never know. Auroras or not, the number of stars seen from this latitude is unfathomable. Whether you're in it for scientific stargazing or giving yourself the willies for an excuse to clutch tightly to your travel companion(s), trek to an off-road clearing and look upward.
If uncharted territory is too spooky at night for all the cougars and coyotes you probably won't encounter, just cross the bridge barely exiting the U.P., and spend your cold wee hours at the Headlands International Dark Sky Park two miles west of Mackinaw City. It is open 24/7/365, but you can't camp out. You can, however, bring a sleeping bag, a folding chair, your warmest clothes, a midnight snack, and a red-filtered flashlight.
Pasties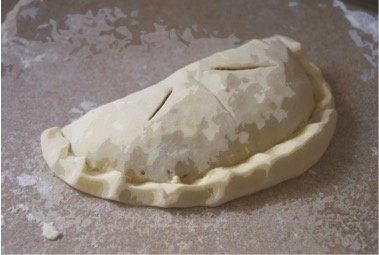 a typical Yooper pasty (say PASS-tee)
Roxane Assaf-Lynn
Best not pronounced like the nipple coverings on an exotic dancer, the pasty ("PASS-tee") is a handheld beef pot pie. Back in the day, miners would warm them up on a hot shovel when the lunch bell sounded. A shop with a hard-earned reputation is Jean Kay's Pasties and Subs in Marquette, but the long-standing Lehto's in St. Ignace is practically a landmark.
But Yoopers live not on pasties alone. So when variety is in order, try the Tahquamenon Falls Brewery. Part woodsy lodge, part trinket shop, part brew pub, this place romances the region to never let you forget you're in the land of Longfellow's Hiawatha.
Whitefish, walleye, salmon, perch, trout. Find out what's open, and ask what's good that day. Supplement your intake with fudge, maple syrup, and thimbleberry jam.
Passport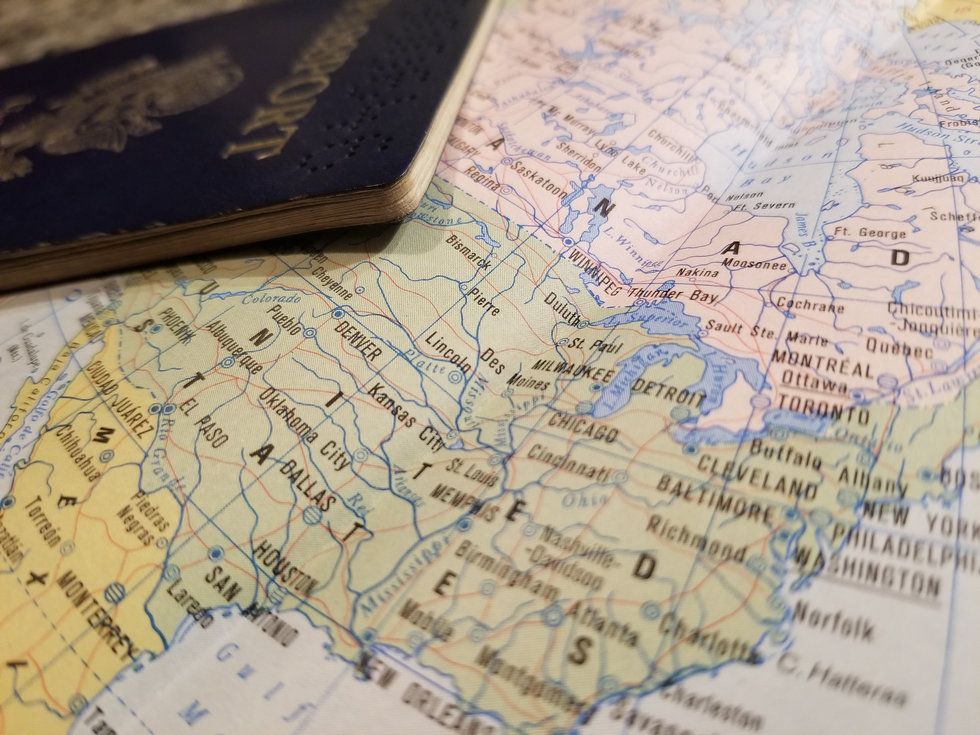 U.S. and Canadian cities share the name and the international border at Sault Ste. Marie
Roxane Assaf-Lynn
The Great White North is right there, after all. And if staying over night – just to say you did, the Algonquin Hotel in Canada's Sault Ste. Marie will make an impression.
Steve's exuberance comes to mind when visiting each of the U.P.'s "really super-famous" destinations. "It never gets old," he tells his Facebook video audience. "Look at that. Snow-covered cliffs. Isn't that awesome? Isn't this great, guys? I mean look at this, you don't get this down in Chicago, Grand Rapids, Detroit."
And he's right. You don't.