We've all heard the chorus on why Croatia is so fabulous: gorgeous Adriatic waves gently lapping against unspoiled beaches; breathtaking historic architecture;
beer for under $3 USD
. You get the picture. And yes, Croatia is an amazing place to visit, no doubt about it. However, its southern European cousin, Albania, is fast eclipsing Croatia's newfound fame.
Blessed with remarkably diverse ecology, mild winters, and humidity-free summers, Albania is one of those under-the-radar countries that will soon be overrun by gaping tourists…but not yet. While it still attracts just shy of 4 million visitors per year, it's still only the 25th most visited country in Europe. (In case you were wondering, France was number one as of 2014 polls, with over 80 million.) So let's get to it. Why should you join one of those four million visitors this year?
Um, it's cheap AF
You can live high on the hog in Albania for very little leke (Albanian currency). We're talking $1 USD gyro cheap. You can get a double room in a budget hotel for under $40, and dinner at most local restaurants for under $20. You can also score a dorm bed for under $20 a night if you're really looking to save cash. That means if you're traveling on a shoestring budget, you can still afford to eat more than grocery store ramen and bananas (hello travel staples!). Croatia overall is still very affordable, but in the more popular cities like Dubrovnik and Split, hotels often run you over $200.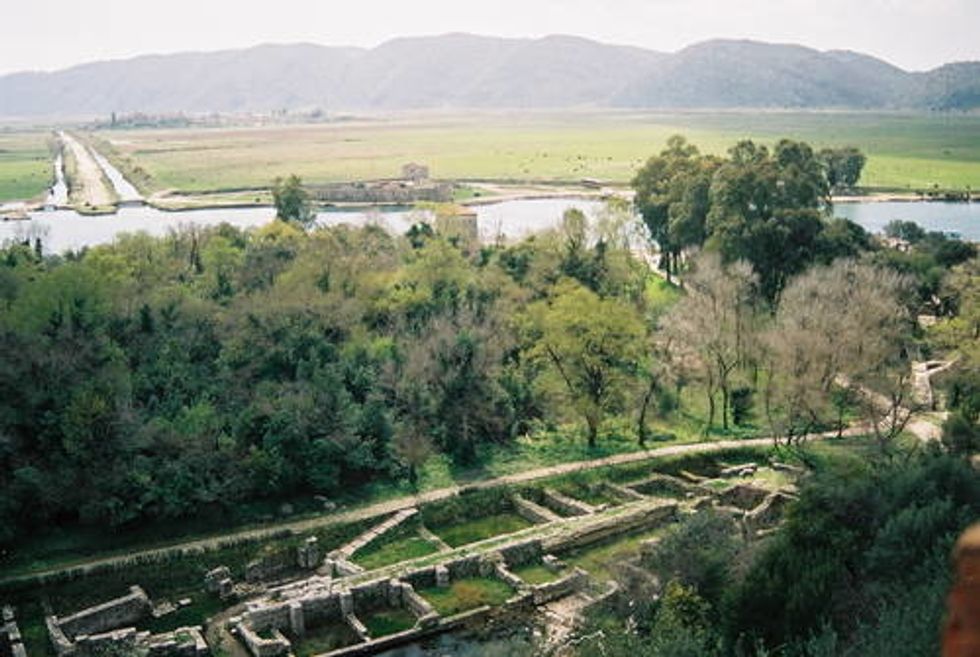 The legendary ButrintAnastasia TzigounakiCopyright: © UNESCOPermanent
It has an insane history and no lines!
Albania, like much of southern Europe, has a long, rich history and was once part of the Greek, Roman, and Ottoman empires. That means incredible ruins to explore, including the Unesco World Heritage site Butrint. This rare combination of architecture and nature has proof of occupation from as early as 50,000 BC and is tucked inside the Butrint National Park. From an ancient Greek theater to neo-Christian era baptistry with ornate mosaic floors, you'll have plenty of Insta-opps. And the best part is that it'll be deserted. You may even have the place to yourself if you go off-season. To be fair, most of Croatia is still vastly under-trafficked, but if you're planning on going to well-known ruins like Diocletian's Palace in Split, be prepared to admire it with hundreds of other tourists – it gets over a thousand visitors daily.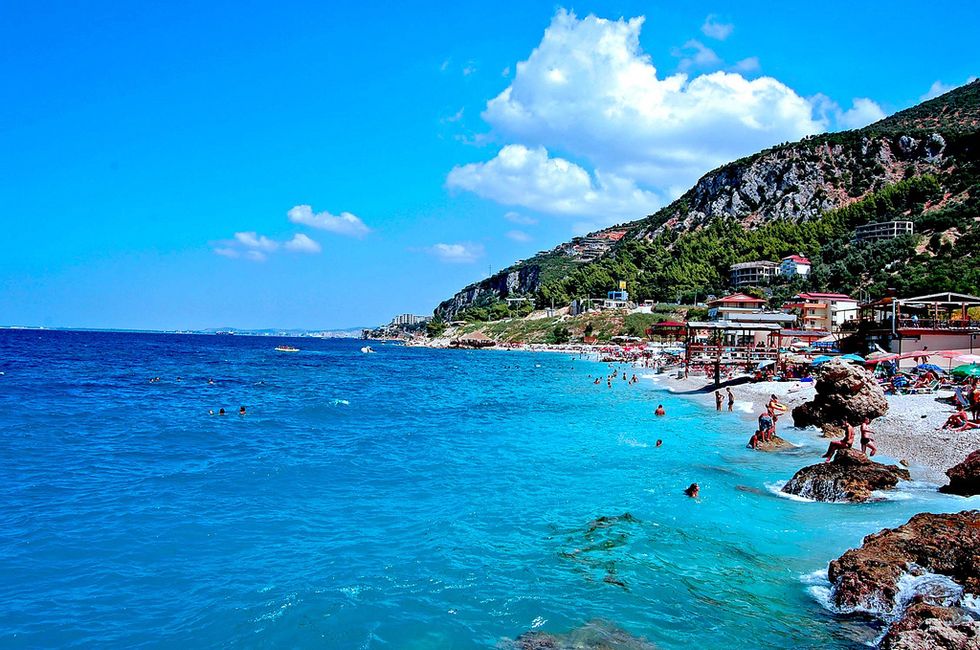 Feel that salty breezeGodo Godaj on Flickr - https://www.flickr.com/photos/13832715@N05/
Crystal clear waters that rival the Caribbean
It's called the Albanian Riviera for a reason. The beach in Ksamil is just across the channel from Corfu, a gorgeous Greek island that attracts tourists in droves for a good reason. Tempting turquoise waters and straw-topped beach umbrellas dotting the beaches are the perfect antidote for a stressed-out mind. Beaches in Croatia are certainly nice (Zlatni Beach is one of the most picturesque), but unfortunately, they're also highly trafficked. In fact, there's a tourist train that delivers sun-starved travelers there every half hour in the summer.
Aquamarine springs, dam**t!
Remember how Albania has an incredibly diverse ecology? That's why you can spend one day hiking and the next soaking up the cool beauty of the Blue Eye natural springs. While driving to Blue Eye, you'll get to see a variety of landscapes from beach-stationed palm trees to dense mountainous forests. While the water temperature is, how shall we say, "refreshing" at roughly 50 degrees, walking along the shore and going for a brief dip is a highly memorable time.
Authentic Greek cuisine for a fraction of the price. Thanks to its minority population of Greeks, Albania has some exceptional Greek food. Their local produce doesn't have to travel far to get to markets and grocery stores, so tomatoes actually taste like tomatoes, and they make a mean stuffed grape leaf. Salads are featured heavily in Albanian food, so get ready to dig into plenty of juicy tomato and cucumber salads, often topped with locally made feta cheese. Croatian food certainly has its Greek influences, but overall the cuisine is fairly heavy: they favor lots of stews, meat-stuffed pastries, and even edible dormouse. (EW!)
Ideally situated for traveling in the Mediterranean
If you've had your fill of Albanian beaches and want to check out the Greek isles, Corfu, one of the beloved Greek islands, is just a short (like 30 minutes short) ferry ride away. Greece, Montenegro, Kosovo, and Macedonia all easily accessible via public transportation, and you can even hop on a ferry to get to Italy! And need I bring up the affordability factor again? A one-way ferry trip to Italy will run you under $50 USD. If you're craving warmth, try the Benja Hot Springs in Permet. While a bit stinky—the springs are heated by gas exiting the sulfurous earth—you can't beat the canyon views and cheap entrance fee (approximately $2 for two people and parking). While Croatia does have thermal springs, many of them have been made into spas, rather than left to their own natural devices. There's a certain je ne sais quoi about springs out in the open; their rustic surroundings possess a romance that no spa treatment can top.
Beach camping is practically a national pastime
With a relatively small population and lots of open lands, beach camping has become very popular in Albania. Try Durrës, a trendy beach town with free showers dotting the beach (key for beach camping if you don't have an RV) and bars that don't care if you nip in to use the bathroom without buying anything. Although, with beer so cheap, you may as well grab one! Gjipe Beach is an under-the-radar beach in the south of Albania. It's a bit of a hike to get to, requiring a half-hour trek on a narrow track, but with scenery so beautiful it's more like a nature walk. While beach camping isn't technically allowed, people do it all summer anyway. You can also post up overnight at the car park for around 200L ($2 US) per night.
Albania is just one of the many undiscovered gems of Europe. Much like Croatia 15 years ago, it has abundant natural beauty, exceptionally friendly residents, and a cost of living that allows you to travel in relative luxury without emptying your bank account. Check it out before the rest of the world realizes what a fabulous vacation spot it is!