Money is weird, but it used to be weirder.
Collectively, isn't it bizarre how much emphasis we all place on pieces of paper? If our crispy green bills were swapped out for wooden planks, animal pelts, or edible food, would we still worship the Almighty Dollar? Or would we realize how ridiculous it is that our entire society is driven by whatever signifies a transaction? As we ponder this question, it's worth looking back on some of the weirdest currencies to have taken on such powerful significance over the years. Here are some of the weirdest monies from around the world.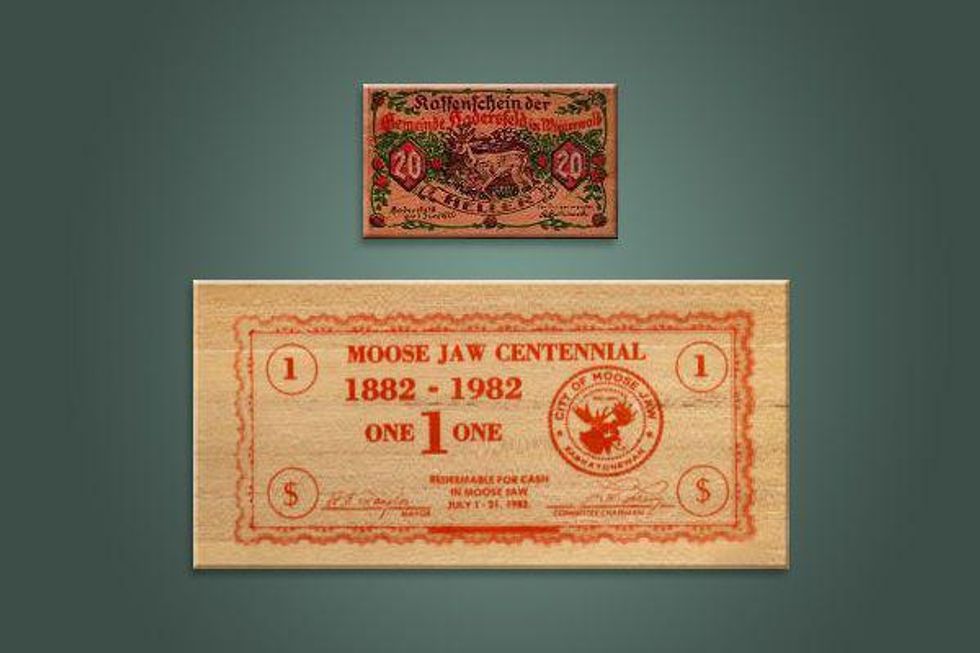 Wooden Bills
Known as "notgeld," or "emergency money," the Germans crafted small wooden planks of wood with red insignia on it to signify currency after World War I decimated their economy. They didn't just stick to wood, either. Out of desperation to help build back their country, they printed monetary value on everything from aluminum foil to linens, and even coal. This was all temporary, of course, as the Germans were merely waiting for Reichsbank to recover so they could reproduce a local currency.
Rai Stones of Yap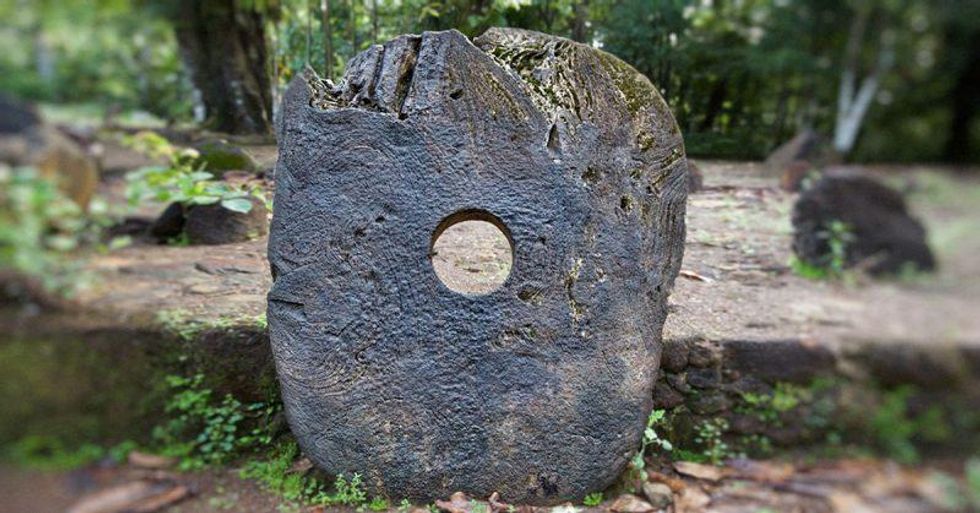 Rai Stones of Yap
About 500 years ago, the Yapese people of the Caroline Islands in the west Pacific used a special currency called Yap in what is now known as the Federated States of Micronesia. These massive limestone slates could be up to 12 feet in diameter and could weigh up to eight tons.
"A piece of stone money was really valuable; you wouldn't use it for some everyday purchase. You'd use it for something big – a daughter's dowry, say," wrote NPR. These massive slabs were often heavier than a car, so they wouldn't be transported and traded as much as just mutually agreed upon.
"So imagine there's this great big stone disc sitting in a village. One person gives it to another person. But the stone doesn't move. It's just that everybody in the village knows the stone now has a new owner," wrote NPR.
Edible Currencies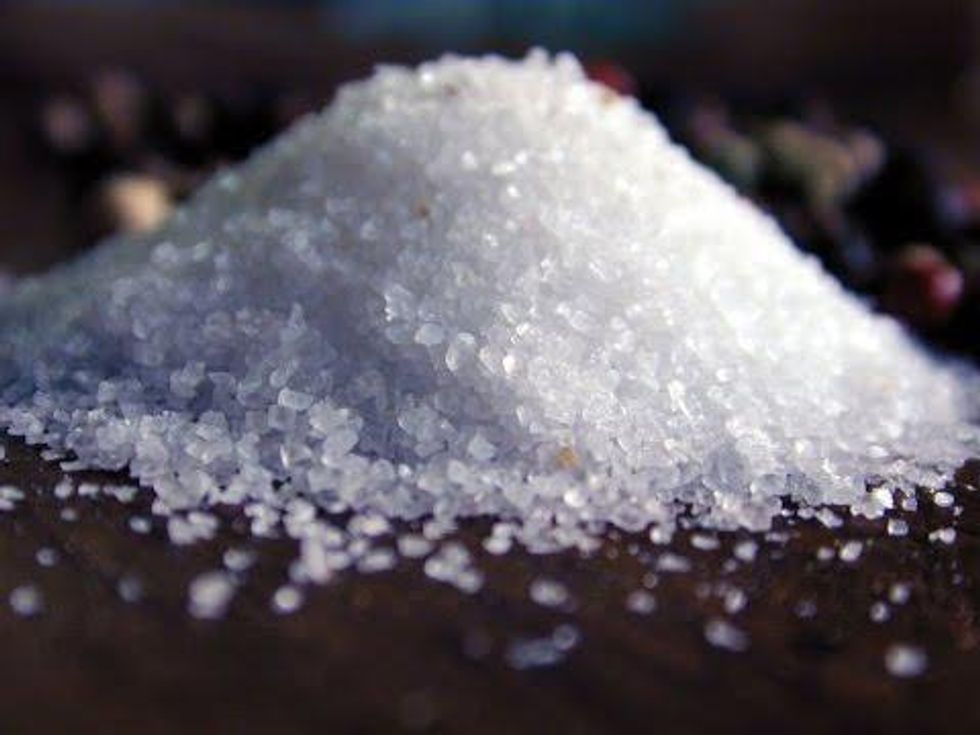 salt
Believe it or not, salt is one of the oldest forms of currency. According to NBC News, the world "salary" itself even derives from the Latin world "salarium," which was the money paid to the Roman soldiers so they could buy salt. Salt was not only extensively used as payment throughout East Afria in the Middle Ages, but it also was the main form of payment in the Sahara Desert. Usually, a merchant would lick a salt block to ensure its authenticity.
Other edible forms of payment also emerged over the years, including "reng," a ball of turmeric wrapped in coconut fibers that had been used to trade in the Soloman Islands. Cacao was also widely used throughout Central America at one point, and Parmigiano cheese was once used as bank collateral in Italy.
Faceless Bills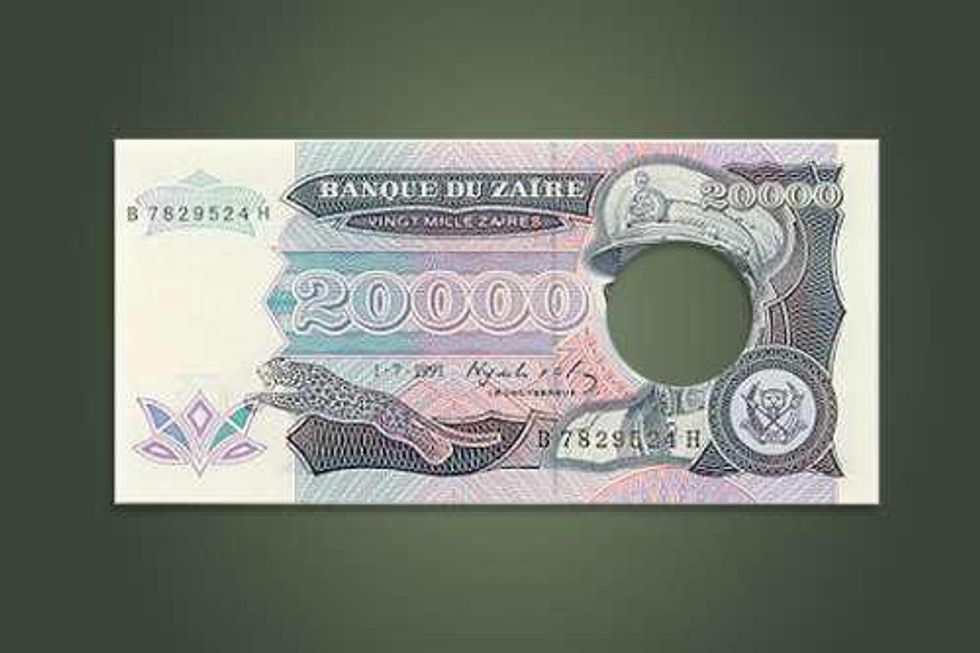 Faceless Bills
In what is now known as the Democratic Republic of Congo, bills became faceless after the regime of Joseph Mobutu fell in 1997. With a new government taking over, they found themselves with a bizarre dilemma they had never faced before. They still needed money, but all the current bills in circulation had portraits of Mobutu on the front. In order to buy themselves time to design new banknotes, the government circulated the Mobutu bills, but just with his face hole punched out. Apparently, they would stack up 20,000 notes at a time before hole-punching the faces out.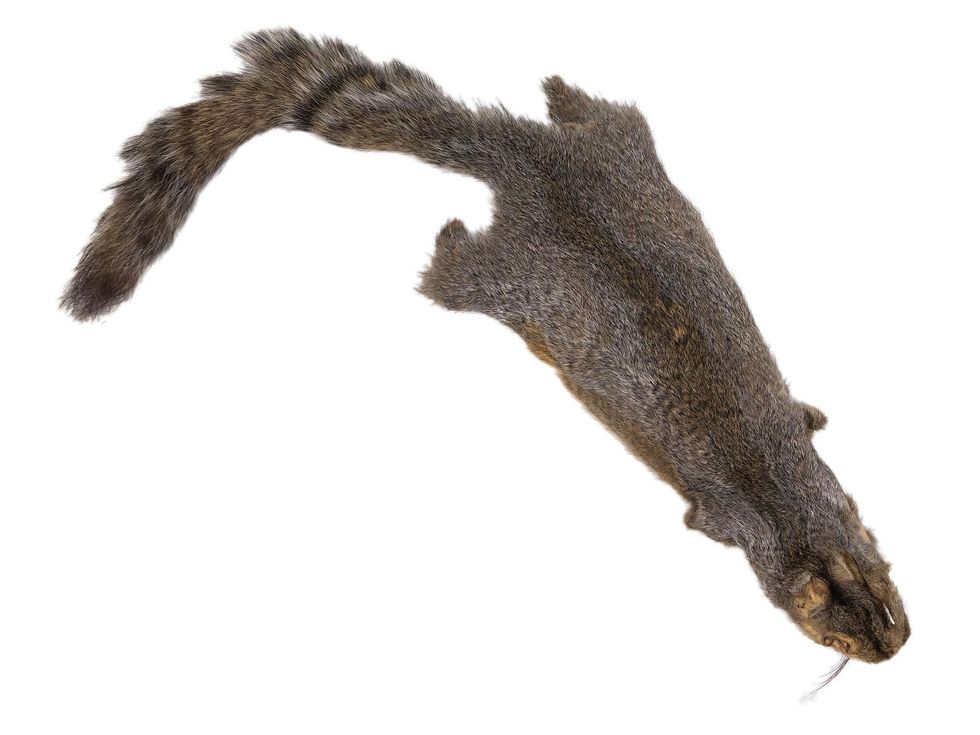 Squirrel Pelts
In medieval Russia, squirrel pelts were an all too common form of currency. Snouts, claws, and other animal body parts were also used to signify money. David Doty, a bank executive that collects ancient currency, said that the use of animal parts as money may have played a part in Russia's overall health during the Black Plague, since the disease was mostly spread by fleas. "By making their currency the squirrel pelt, it may have reduced the number of disease-bearing parasites," said Doty.
The Holy Water Dollar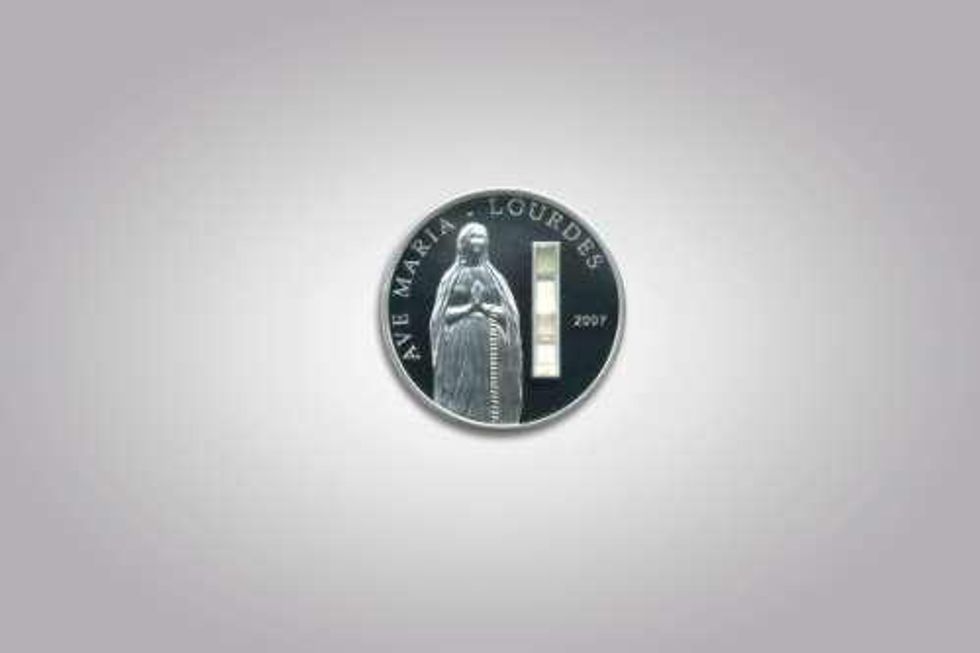 The Holy Water Dollar
The island nation of Palau took the "In God We Trust" slogan quite literally and in 2007 crafted a silver dollar coin with a carving of the Virgin Mary and a tiny container of holy water from the Grotto at Lourdes, France. Sure, putting holy water on the dollar is unconventional, but Palau often experimented with its currency. They also created coins with small pieces of mother of pearl and meteorites embedded inside.