Bored of the same navy and khaki patterned carpets in hotel room after hotel room? You don't have to suffer in silence. There's a plethora of weird and wacky tourist destinations throughout the United States that will provide years of photo fodder.
"Tacky" is defined as having poor taste or quality, but sometimes it's precisely what you need. After all, taste is subjective anyway.
Here are some of America's favorite kitschy cribs: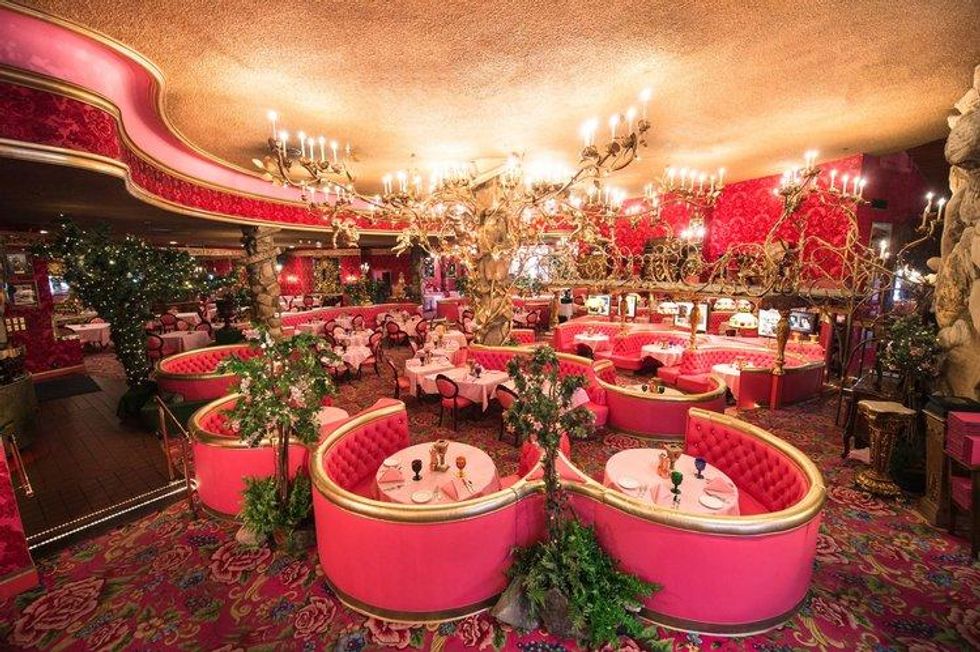 Sandwiched halfway between San Francisco and Los Angeles, this pink confection features over-the-top details like etched glass windows, wood-carved doors, beams, railings, and hand-carved marble from the actual Hearst Castle.
Grab a pink booth at the Gold Rush Steakhouse, then retire to your flamboyantly-themed guest room. Several suites feature a massive fireplace, a walk-in waterfall shower, and a bathroom sink built from native rock. This fanciful hideaway flaunts a stellar gift shop that captures all the signature color, fun, and flavor that is the true essence of the Madonna Inn.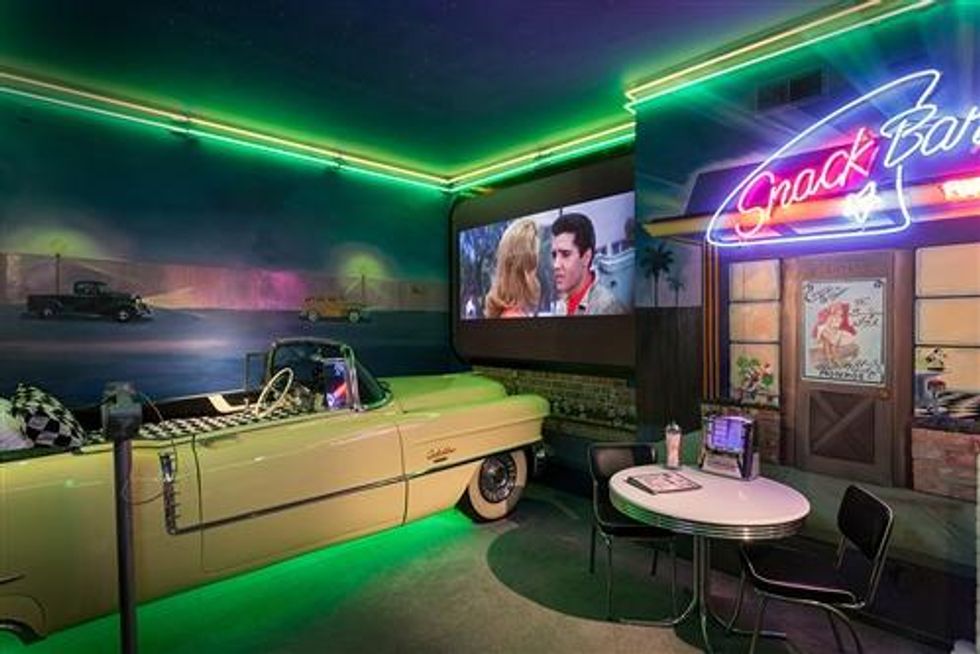 In the heart of California wine country, this bed and breakfast has rooms so bespoke that they come with their own movie and music lists. Drift off in a '56 Cadillac convertible bed to the sounds of rock'n'roll or stay up late playing cribbage in your captain's bunk, searching out hidden treasure.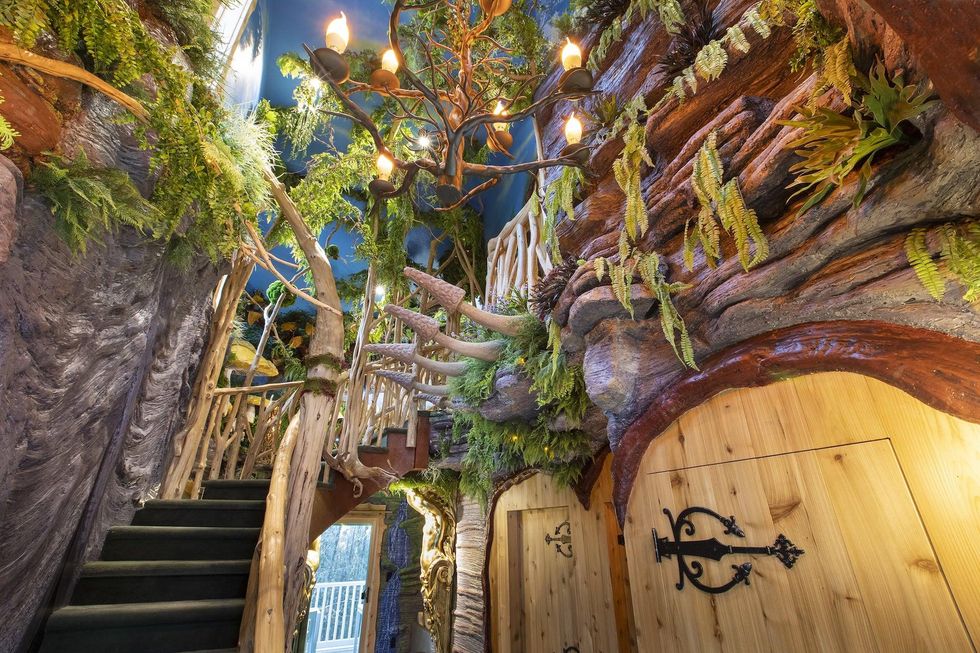 Tacky isn't synonymous with vintage! They only came up with the concept for the Catskills' Tower Cottages in 2014. From Superhero Incognito to Dracula's Fangs, there's something for every aesthetic and fandom. But our hands-down favorite is The Faerie Forest Cottage, complete with a Juliet balcony, a customized cedar staircase, mushrooms, tiny doors, and twinkling lights. Delightful.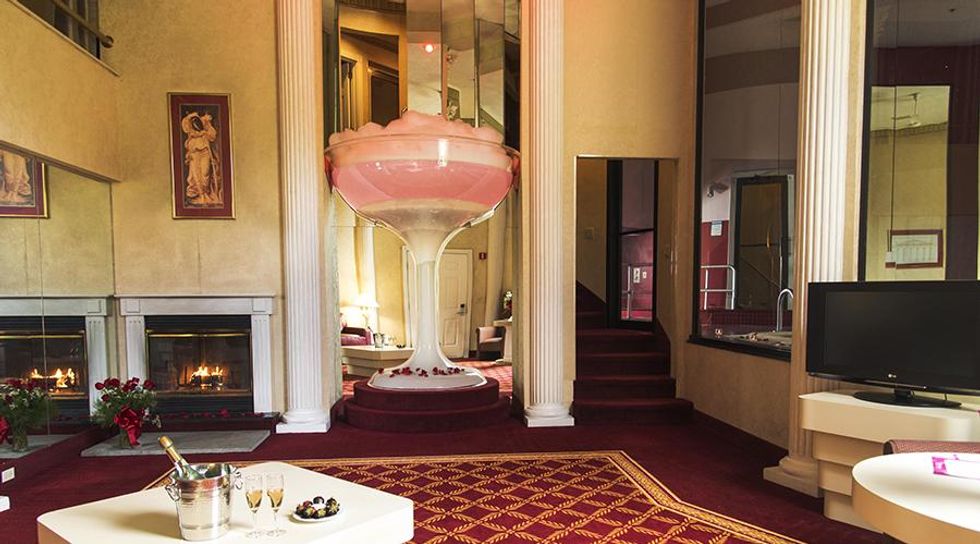 If you want old-school romance or are just still lusting after The Sims' heart-shaped hot tub, get thee to the Poconos. The very birthplace of said heart-shaped tub - and home to the 7-foot champagne glass - this mecca of tacky is bound to be your hotspot for long, fun evenings.
When in Idaho… sleep in a potato!? This potato hotel is upcycled from the Idaho Potato Commission's Big Idaho Potato Tour. The 7-year tour lugged a 6-ton replica of a gigantic Idaho Tayter across the 48 connected United States only to finally dump it in the middle of a green field beside Highway 26. This humble potato has so much to offer. Inside you'll find a surprisingly chic space with millennial pink furnishings and a staggering selection of vintage records. Tayter-ly awesome.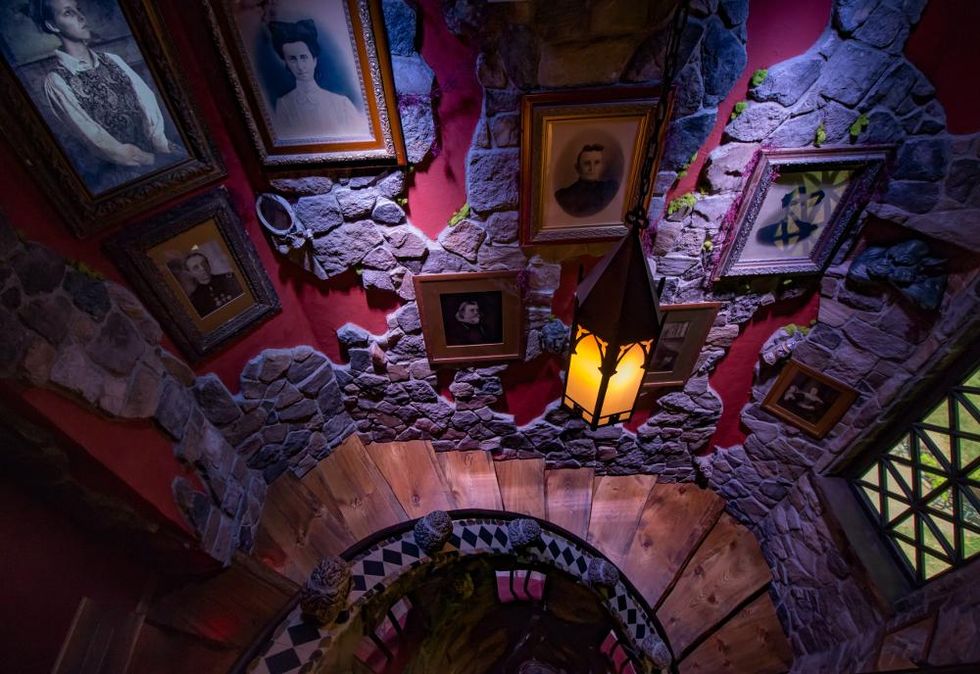 You're sure to have a blast at any Adventure Suites themed room. But if you want to have the fright of your life, hit Adventure Suites' Haunted Castle that sleeps up to 18. There's an asylum, a bone throne, Ouija board, a giant nutcracker, along with guaranteed scares, and unexpected guests from the netherworld. Book at your own risk.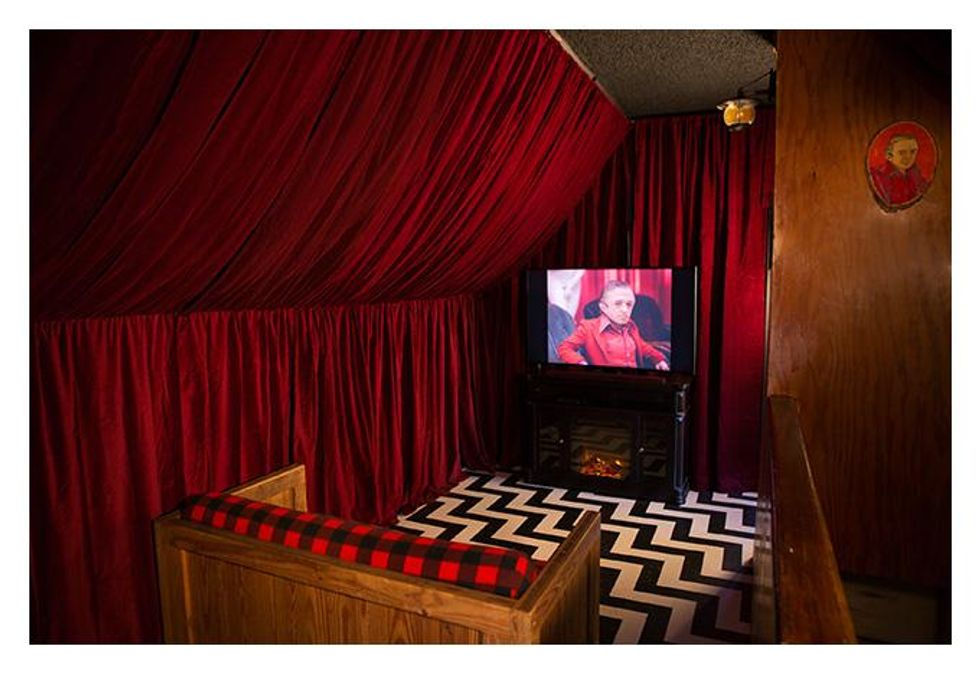 This Idyllwild fixture features more contemporary themes like Disney's Haunted Mansion, 420, John Waters, Geek Culture, and Twin Peaks.
It's not just that tacky hotels are weird, but they're rarely chain-branded, and a way-fun way to support small businesses across the U.S. of A. So grab your favorite people or go solo to one of these quirky little havens - quick, before your favorite suite gets booked!