It's a romantic idea at it's finest: take an early morning train from Venice at high noon, blue skies and waterways behind you, to spend a few days in Verona with the aim of leaving a lock at the gate near Juliet's balcony. The arrival at a city so well-preserved in the various iterations of its architecture—Renaissance, Medieval, and Ancient Roman—that it's been deemed a UNESCO Heritage Site. You've traveled the world to this quaint yet sprawling Italian city with one notion in mind: leaving a note at Juliet's fabled balcony. You've read Shakespeare for years. You've booked the Airbnb.
You've arrived just in time for the guard to shut the door on your face, and anger you enough to start yelling her in Spanish as she yells at you in Italian and tourists who've come from all corners of the globe and just finished photographing the balcony take your picture in the midst of frustration. Some of them proceed to hang locks from the black metal gates impeding you from the romantic view. It's a twisted meeting of the United Nations, and a degradation of the entire reason you've come to this city.
You trod the streets with a sick churn in your stomach. You walk in a circle past small plazas. Small children eat gelaton in front of the statue of Dante Alighieri. Tourists trade pictures with the statue of Juliet. People with tickets to a show are let through the black gates, passing the balcony without a second thought. You walk in a circle.
You walk, bitterly, next to the locale, and then lock eyes with a seamstress next door, working her hands over fabric, sewing machine whirring. She's outside a souvenir shop just outside the Casa di Giulietta. She beckons.
"Come ti chiami?"
Use your Spanish and think of "como te llamas." Tell her your name, and then watch her sew it onto a paper, and write the address of the store. She switches to English, and tells you if you come into the shop and buy something, you can get a private view of the balcony. She smiles at you, and you can't help but smile back. You run into the store and buy your mother a tea cozy, show the cashier your receipt, and head up a flight of stairs blocked by a clothing rack.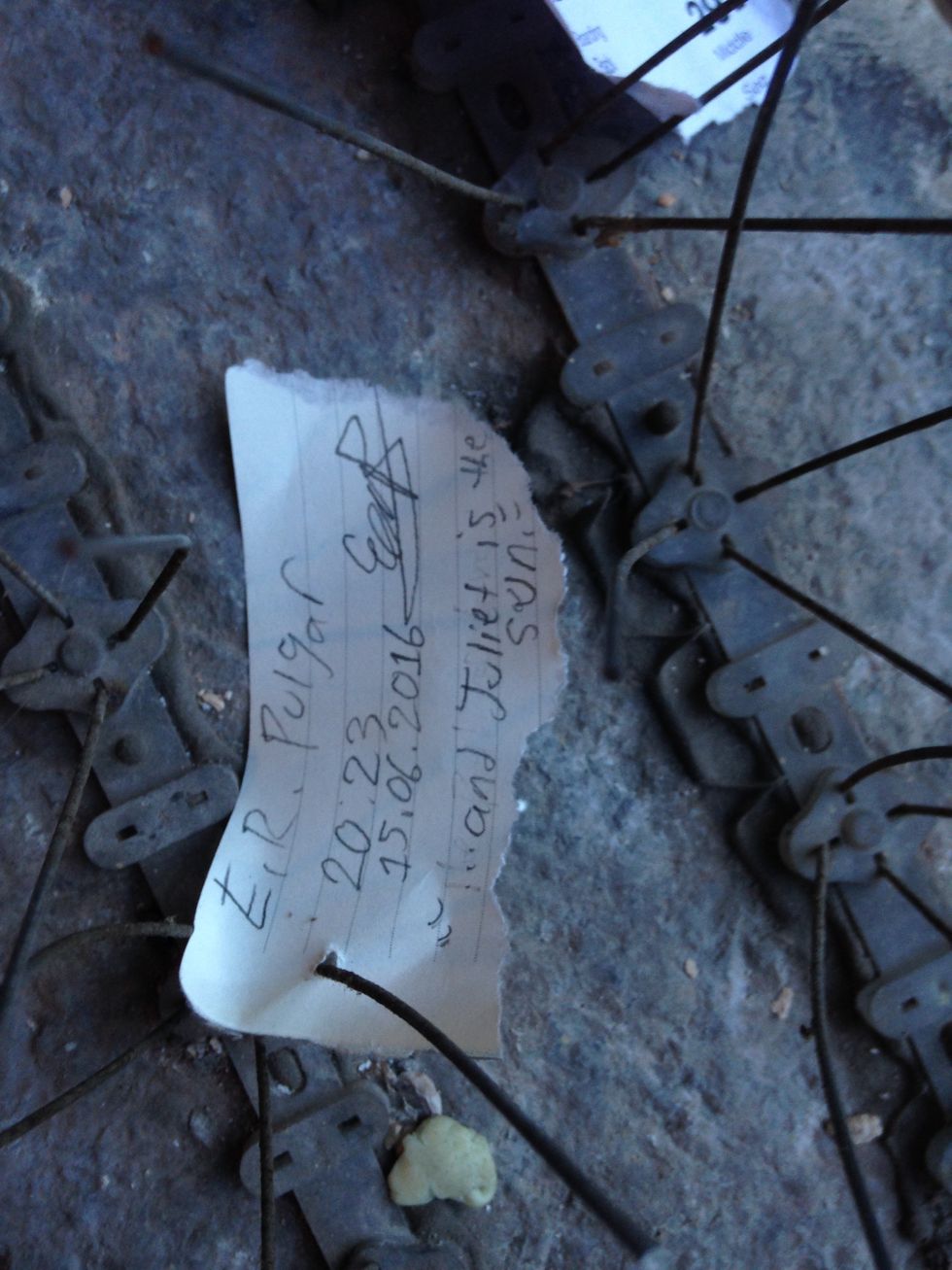 E.R. Pulgar
For a moment, you're alone with Juliet's balcony. No tourists clustering around you. You start to cry. You think of your favorite line from the play. You leave your note, knowing nobody will ever find it or touch it, without fear of having it torn off to be replaced the next day.
You think to yourself if this is what it's like to be in a secret society. You affirm to yourself that love, in all its forms, is a kind of secret society, and if it exists it has to be here, on the second floor of a souvenir shop in Verona, with Juliet's Balcony in full view as the sun sets on the city.