I can proudly say that I've had the best pizza in New York. Roughly eight times and at eight separate places, I think. Since I moved here, so many people have taken me to have what they insist is the "best pizza in New York" that I've lost count.
Where's the best pizza in New York, really? Well, the truth is that there's no one answer to this question. The best pizza in New York is an un-rankable, unqualifiable entity that depends on a multitude of variables. Like a quantum particle, just when you find it, it disappears, shutting down or disappearing into the nether-dimension where all New York storefronts you find once and then never find again depart to.
You'll find the best pizza in New York on cold, frigid nights, when you're hungry and tired and seeking some form of solace. You'll find the best pizza in New York on a summer night with someone you love or after walking the length of the city alone, ruminating on your life choices.
But sometimes you need a little direction, when seeking the sublime paradise that only the best pizza in New York can lead you to, one bite of perfectly balanced cheese and sauce at a time. So, without further ado, here's a list of what publications and food critics around New York concede is the best pizza in New York. Pin these places on your Google Maps, so the next time you get caught in the rain on a frigid January night in the East Village, you'll know just what street corner to turn down.
1. Joe's Pizza, Greenwich Village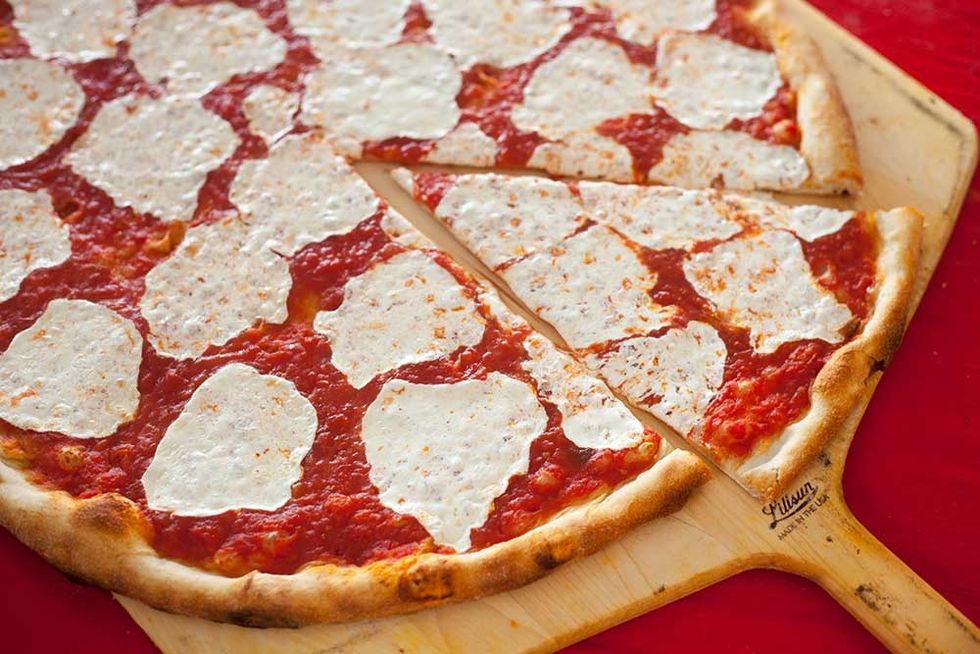 Trycaviar.com
Across the board, this name appears over and over again in food critics' New York pizza rankings, from The New York Times to . This Greenwich Village joint is something straight out of the past. They've been using the same pizza-making techniques for 30 years, so it's got to be good.
2. Di Fara Pizza, Brooklyn, Midwood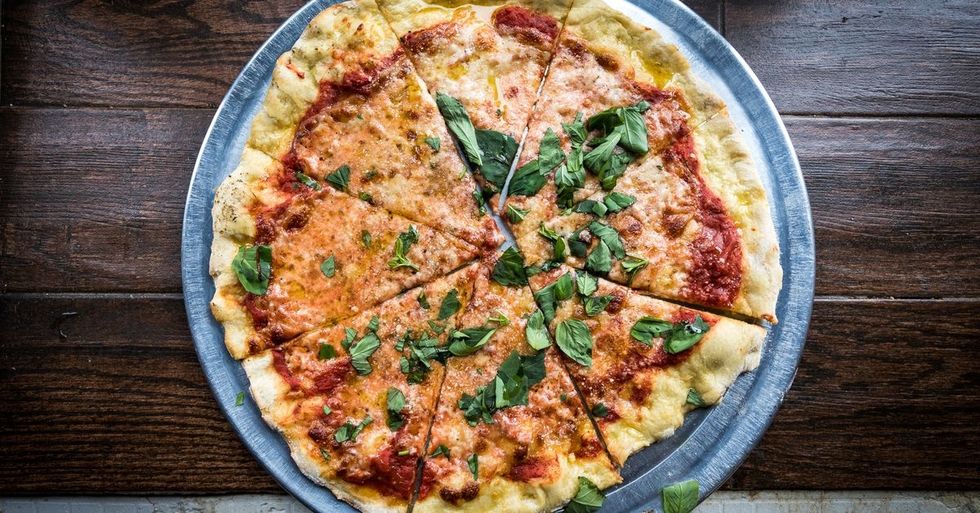 Eater NY
This place holds a historic position in New York City pizza lore. It opened in 1964 and every pizza is made by a man named Dom DeMarco. Service might be slow, but apparently it's worth every bite.
3. Roberta's, Bushwick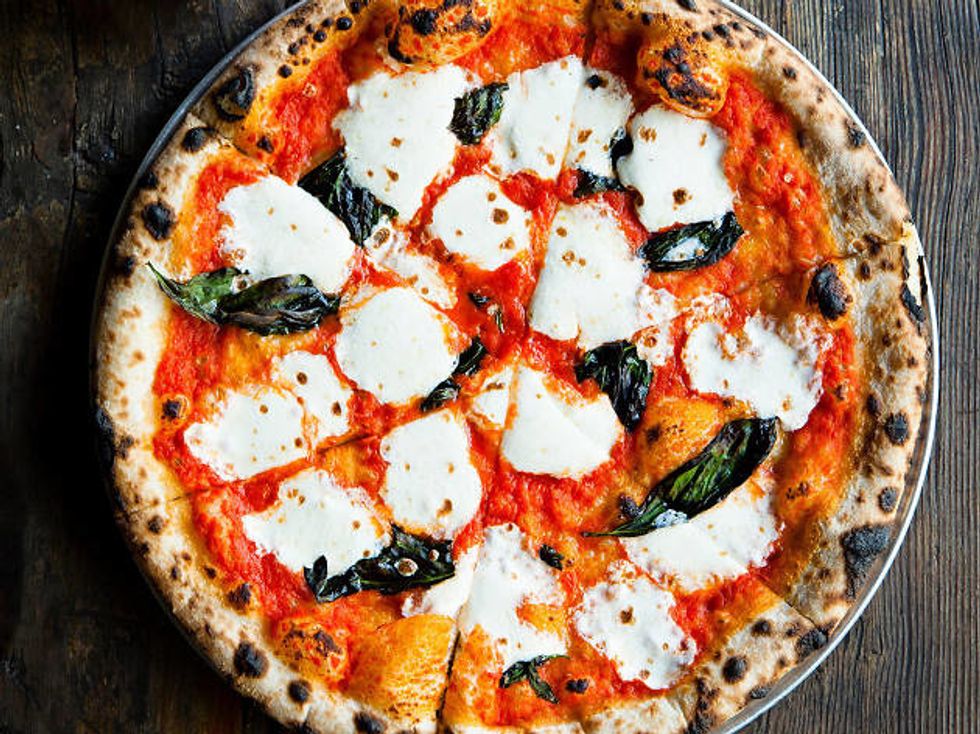 Timeout.com
This famous pizza restaurant is a sure bet for when you're looking for a Neapolitan slice. Its opulent pizzas and fancy rooftop garden and onsite bakery all conspire to make this into a unique dining experience.
4. Paulie Gee's, Greenpoint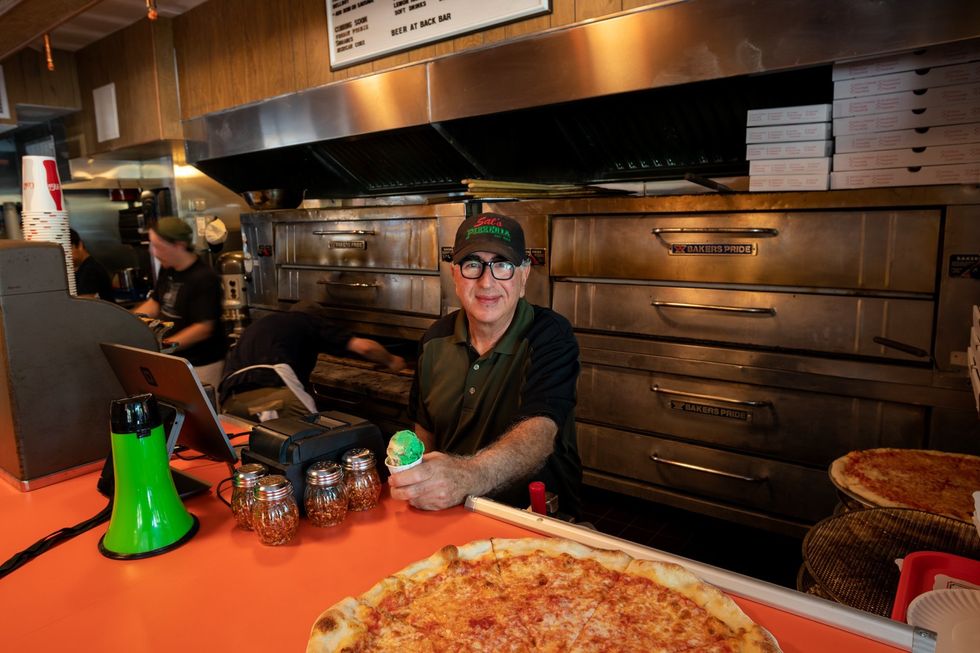 6sqft.com
If you're looking to get experimental and break out of the pizza mold, look no further. Paulie Gee's boasts one of the most comprehensive and innovative menus in New York.
5. Totonno's, Coney Island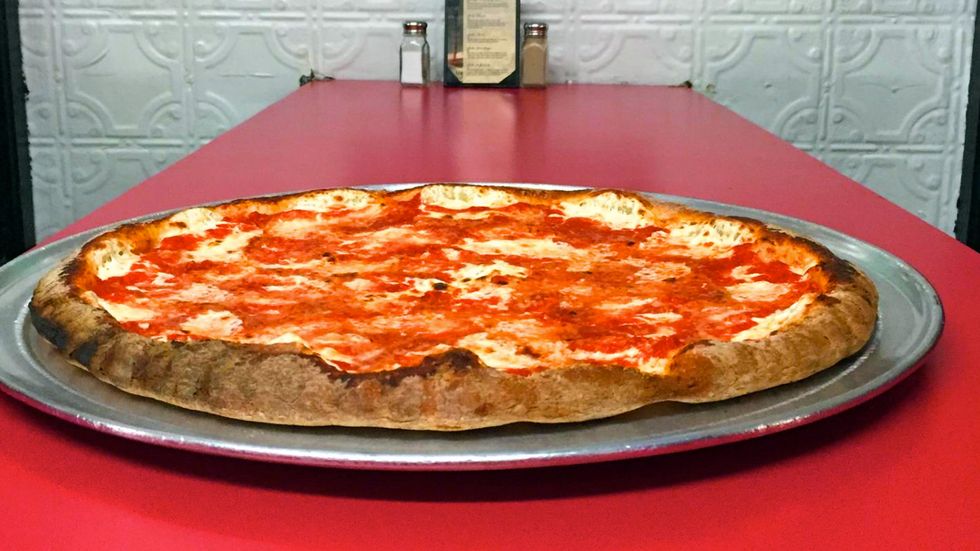 CNN.com
There's no better meal to accompany a trip to Coney Island than Totonno's legendary pizza (coupled with ice cream on the boardwalk, of course). Totonno's has been operated by the same family since 1924 and it uses a coal oven and top notch ingredients to create its signature slice.
6. Best Pizza, Williamsburg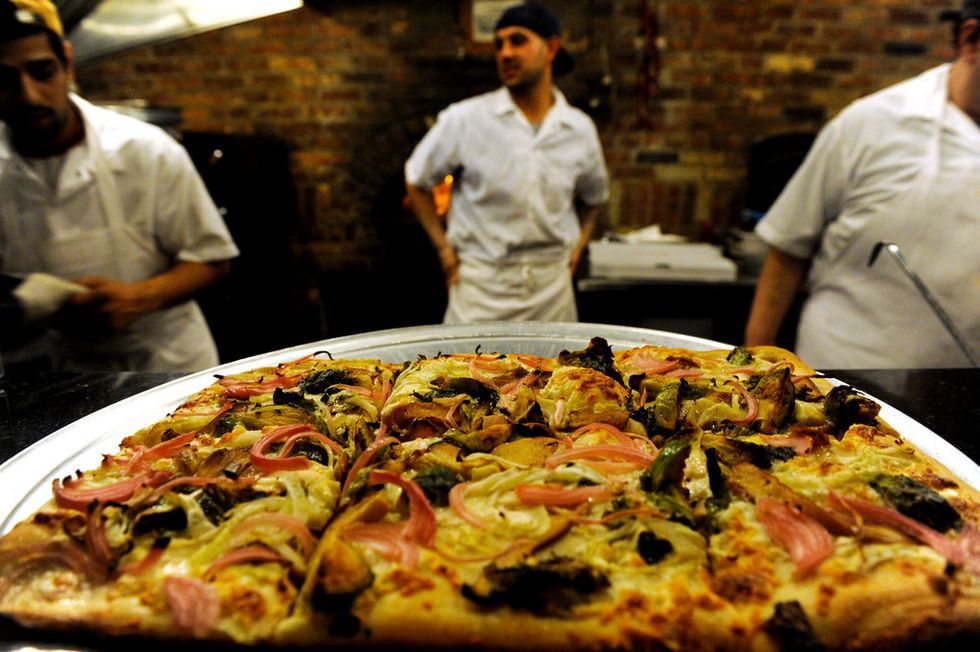 New York Times
It's all in the name: Best Pizza appears on many top pizza ranking lists, and with its central location near several venues it's perfect for a post-concert snack. The deliciousness of its pizza and features on hip shows like VICE's The Pizza Show also made its founder, Frank Pinello, into an Instagram personality.
7. Patsy's Pizzeria, East Harlem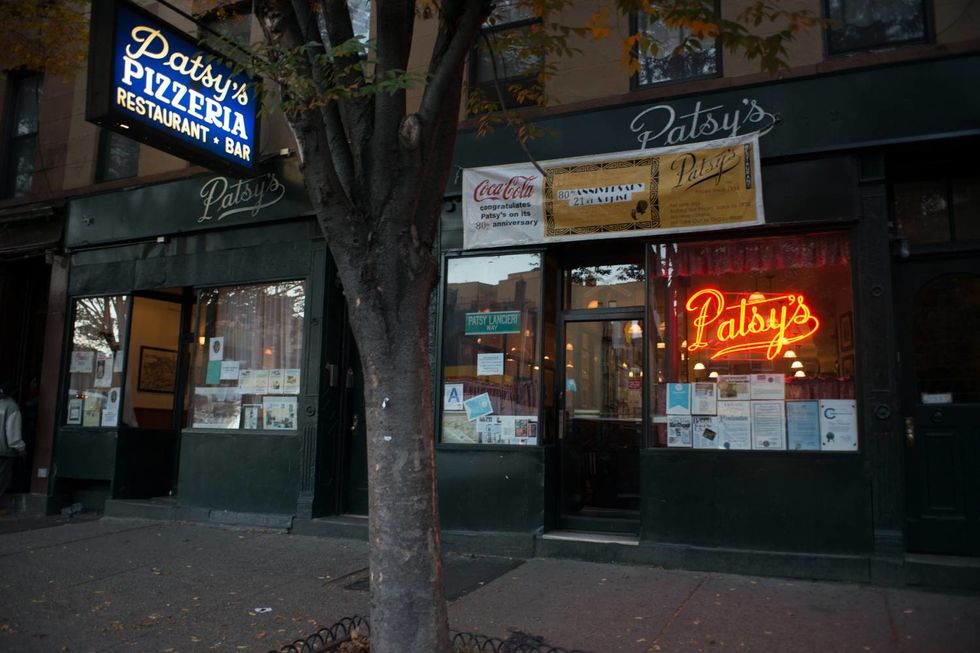 New York City
As one of the oldest pizzerias in the city, having originated in 1933, it's coal-fired, thin-crust pizza is just how things should be. They offer specialty pizzas, or you can get a good old slice of cheese for $1.75.

8. Lucali, Carroll Gardens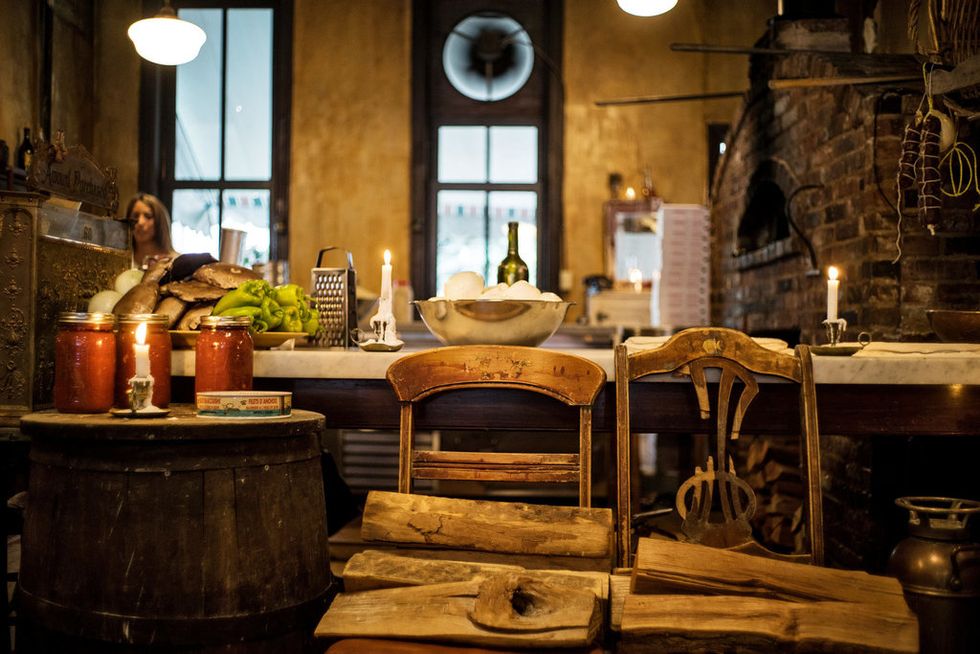 New York Times
Jay-Z and Beyoncé have been spotted frequently here, and it's pretty impossible to get a table on a weekend night. If you do go, put your name on the list and wait around at a local bar; the wait will be worth it. This old-school restaurant was opened in a candy store that owner Mark Iacono used to visit as a child, and today he grows herbs in the backyard and meticulously watches every slice until it's reached sizzling perfection.
9. Lucia, Queens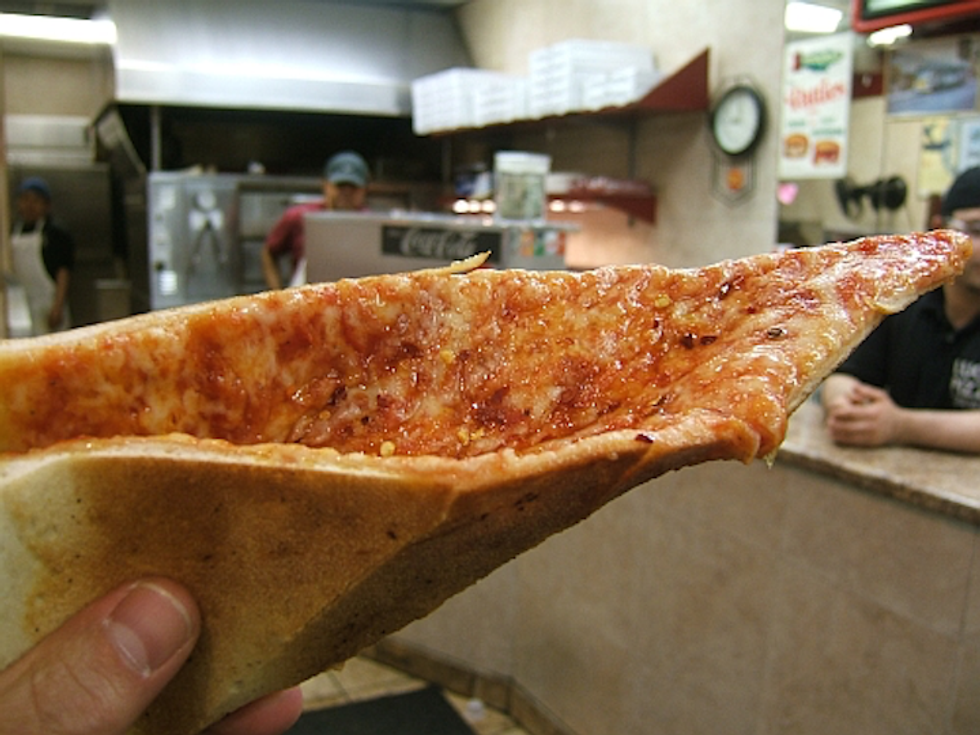 QNS.com
Lucia offers old-school, classic, unforgettable slices. Its fresh, high-quality ingredients give it an unforgettable flavor. One reviewer said, "Why do I rate this slice so high? Chalk it up to some special flavor that just kicked me in the butt. The cheese, sauce and oil on Lucia's slice was a magical mix that had me swooning."
Where's your best pizza in New York? Certainly, we've left dozens off this list, possibly even thousands, and honestly, you're probably best off just stopping by the first pizza place that materializes out of the mist. New York is the city of pizza, after all, and nothing makes up for experiencing it as it's meant to be experienced—while you're hungry, drunk, and lost on a strange street that probably won't exist the next time you try to find it.