You may not give much thought to how you're going to brush your teeth when you're packing for a trip, but you should!
Sure, it's easiest to just grab a cheap manual toothbrush at an airport newsstand on the way to your flight, but your teeth are important and deserve the best treatment even when you're on vacation. Traveling with an electric toothbrush might take a bit more planning, but the results will ultimately be well worth it. Here are some of the best travel toothbrushes of 2021 to ensure that you keep your teeth happy and healthy while out of town.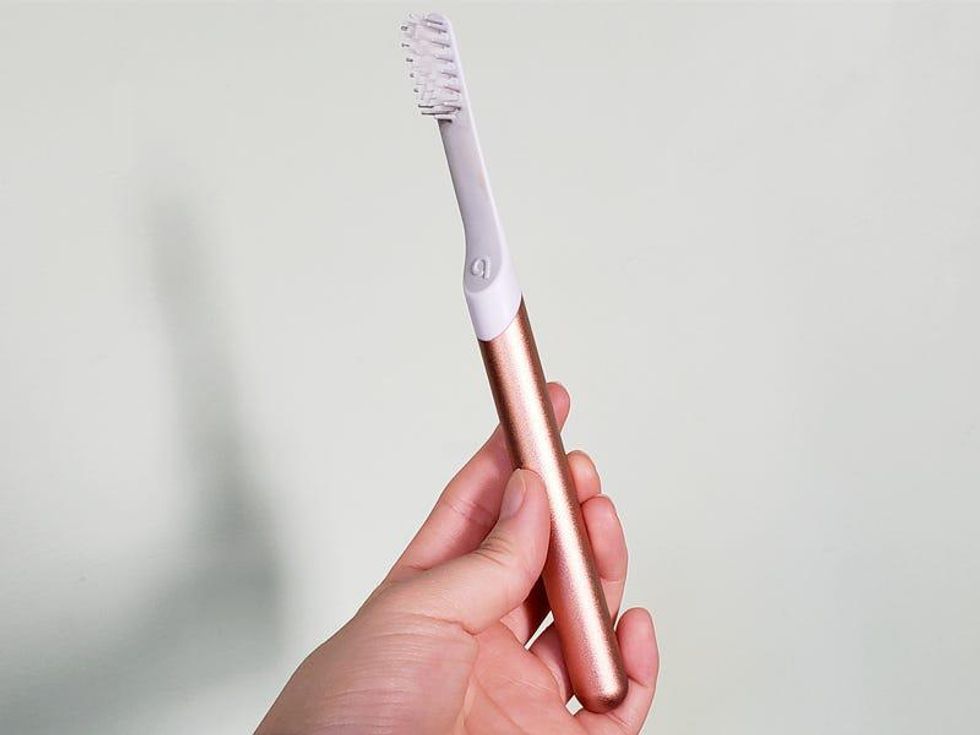 Quip
Driven by the desire to make an electric toothbrush that is equal parts affordable and reliable, Quip has gone on to revolutionize the way we brush our teeth. When initially designing Quip, the team behind the fantastic toothbrush saw on the market three common problems. Electric toothbrushes were clunky, ugly, and didn't cater to the modern-day human who is constantly on the go. Universal accessibility was the name of the game for Quip, so they designed their brush to encourage healthy habits. Quip's electric toothbrush has timed sonic vibrations and affordable brush heads that are regularly delivered to your front door, (or wherever you are on the road).
In addition to its standard toothbrush, Quip also offers its own brand of toothpaste. Designed with the perfect amount of fluoride, the no-frills toothpaste never tries to mislead its consumer with any additional whitening additives. Each tube even offers a pea-size portion guide to make sure you don't overdo it on the paste.
Finally, Quip also offers its own brand of reliable and easy-to-use floss. Let's be honest, most of us don't floss enough, and we DEFINITELY don't floss enough when we're on a trip. Quip's sleek and reusable floss dispenser comes with pre-marked string to help guide you in your routine. A retractable top makes it perfect for on-the-go and Quip even offers refills. Needless to say, if you need a reliable, no-frills toothbrush, Quip is essential.
Check out the full guide to Quip right here.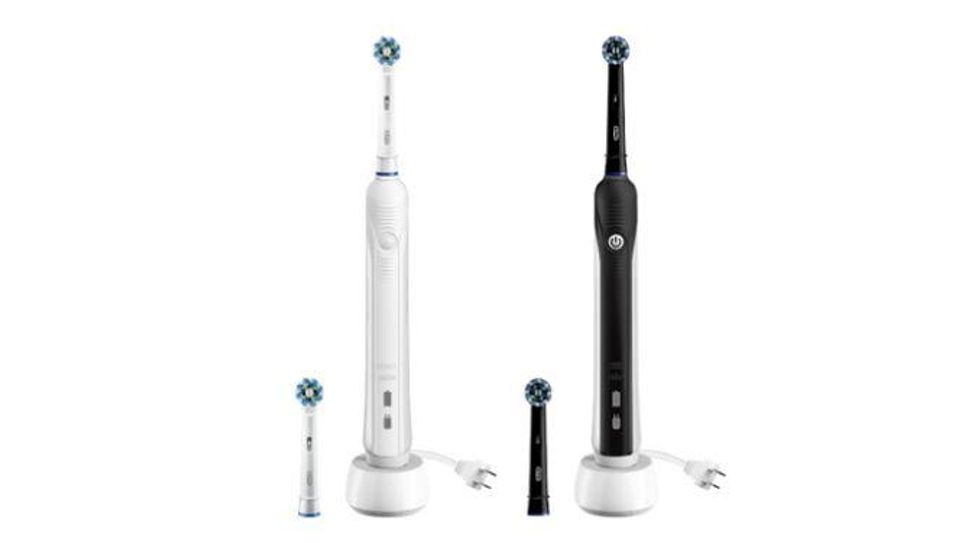 Oral-B Pro 1000 Electric Toothbrush
Ranked as one of the best electric toothbrushes for wanderlust travelers, the Oral-B Pro 1000 Electric Toothbrush should be on everyone's list. The brush offers a rotating design that helps chip away at plaque from all angles of your teeth. It also offers a timer to keep you brushing for the right amount of time and a pressure sensor to ensure that you're not brushing too hard.
Charging this toothbrush does take upwards of 22 hours, but the trade-off is that the battery-operated brush lasts for up to seven days before requiring a charge. Just make sure you bring the proper travel converter with you, as the Oral-B Pro1000 Electric Toothbrush is not dual voltage.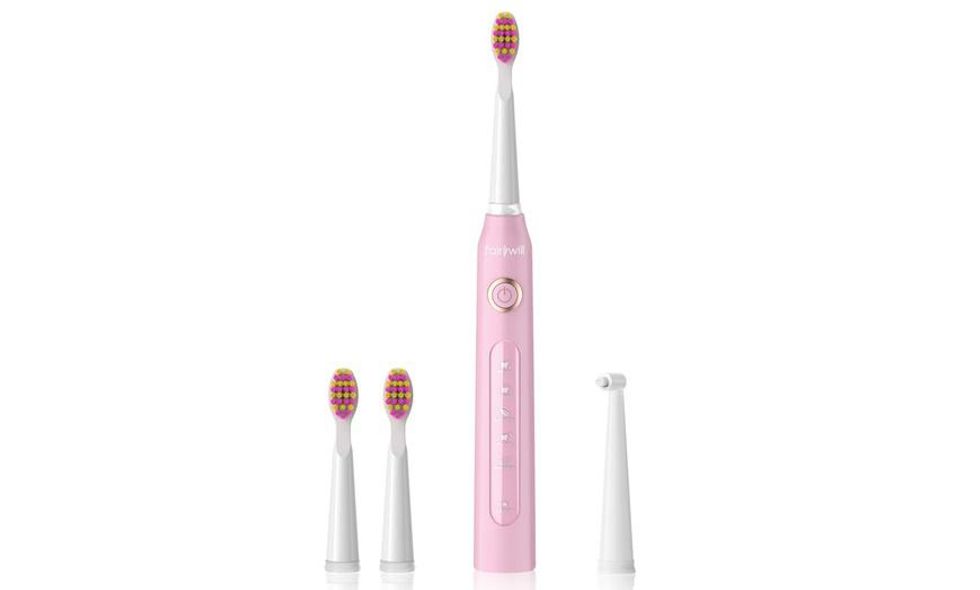 The Fairywill Sonic Electric Toothbrush
The Fairywill Sonic Electric Toothbrush brushes your teeth with 40,000 micro-brushes per minute. What that translates to is an impeccable, professional-grade cleaning every time you brush your time. The micro-brushes remove 100% more stains and plaque than any old manual brushing and features five different brushing modes to help you clean, whiten, polish, and massage your teeth and gums.
The features of the Fairywill can be adjusted to cater to those with sensitive teeth. Packed with a four-hour charge that lasts upwards of 30 days, the Fairywill Sonic Electric Toothbrush also offers timers and includes a low battery reminder. Not to mention, it charges by USB, which makes it one of the most convenient electric toothbrushes to travel with.