UPDATE: Save Up To 40% This Holiday Season With Dr. Squatch Holiday Bundles

When it comes to personal care products for men, the options are limited. How many 2-in-1 products or "Extra Fresh" scents can there be?! Drugstore brands are particularly boring, but not only that, most men's products come with harsh chemicals that aren't good for us and leave our skin dry and dull.
Dr. Squatch creates natural, long-lasting essential personal care products for men that smell fantastic. They have an impressive range of products and a wide variety of scents.
Here are our favorite products by Dr. Squatch:
1. Bar Soaps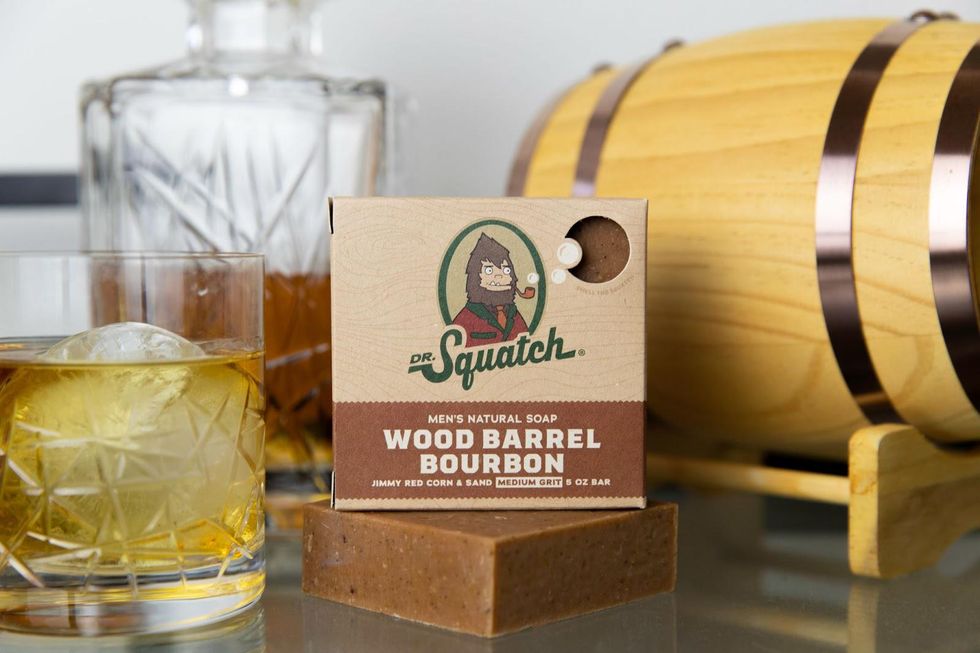 Soap is Dr. Squatch's forte. Dr. Squatch takes their production seriously and there is a high level of craftsmanship that goes into making all their products. The soaps are made using the traditional cold process, to retain natural glycerin and nutrients in each bar without the harsh chemicals and synthetic preservatives found in products you're probably using today.
We also love how their soap bars last much longer than the usual ones we've tried before, especially when using their sleek Soap Gripper and Soap Saver.
Lastly, the scents are what truly set them apart. Wood Barrel Bourbon,Cool Fresh Aloe, Grapefruit IPA, Deep Sea Goats Milk, Gold Moss, no matter which scent you choose you'll smell glorious. Plus, you can take Dr. Squatch's soap quiz to find which is your perfect match.
Dr. Squatch
Bar Soaps, Hair Care, Deodorant, Toothpaste & More
Natural products, No harmful ingredients, Amazing scents
Try Dr. Squatch Now!
2. Shampoo and Conditioner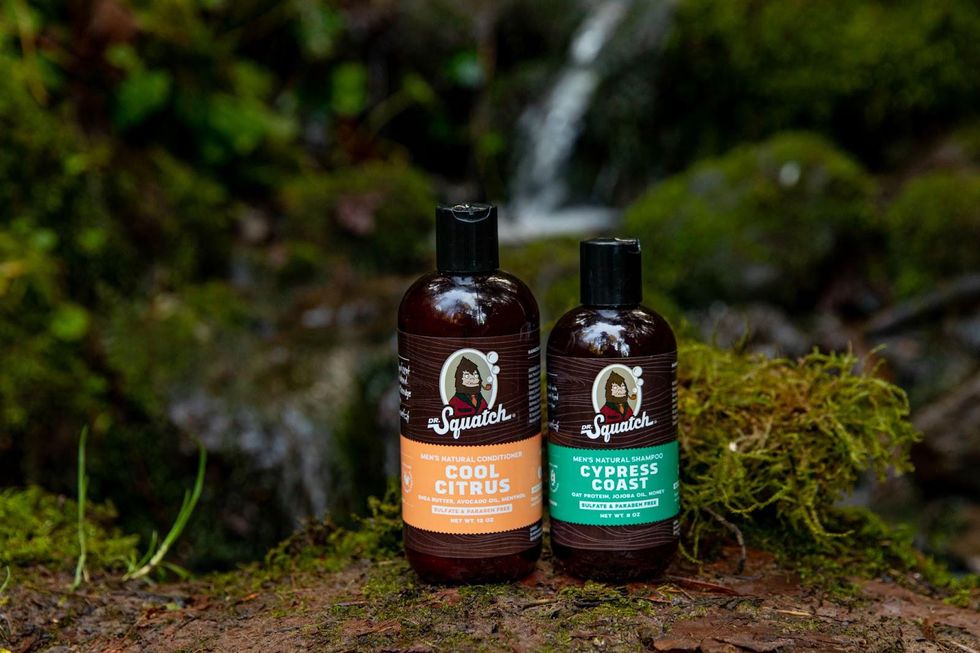 Get rid of that 2-in-1 you're using and check out Dr. Squatch's Shampoo and Conditioner. Turns out, harsh chemicals in generic shampoos are bad for your hair and can lead to a flaky scalp. You also shouldn't be washing your hair more than 2-3 times a week - shampooing daily strips your scalp's natural oils. Dr. Squatch recommends using their conditioner daily instead (conditioner is for men too) to clean and hydrate. Their shampoo just a few times a week will get your hair back in shape.
Dr. Squatch's shampoo and conditioner will fortify your follicles, soothe your scalp, and keep your hair looking healthy. Their hair care scents are just as unique as their soaps, and the Cyprus & Citrus Hair Care kit is our favorite.
3. Deodorant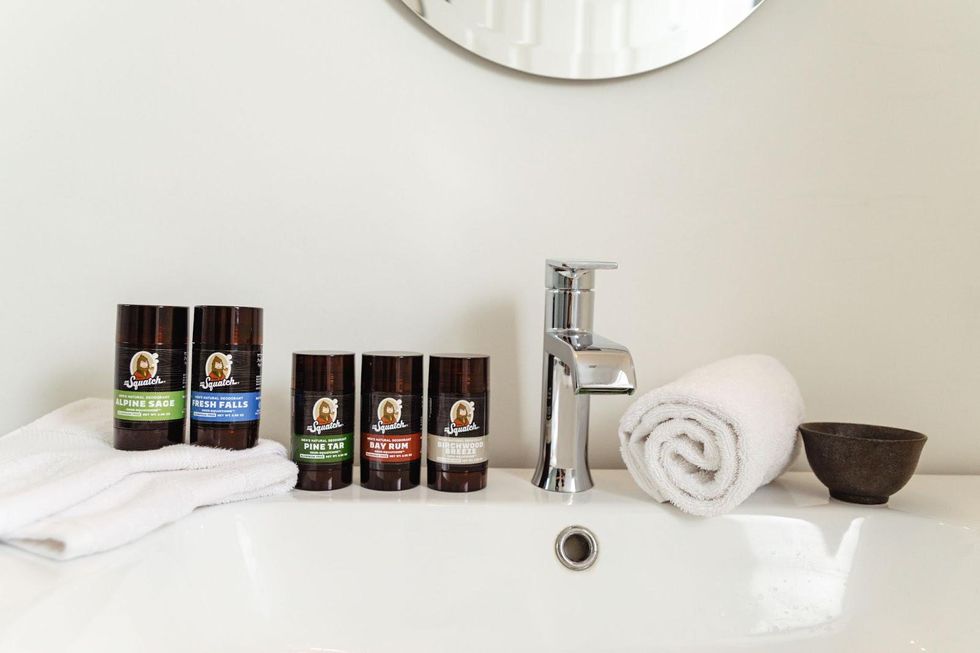 We know what you're thinking. Natural deodorant? How could that possibly be as effective as regular deodorant? That's exactly what we said too, before trying Dr. Squatch…

Their formula includes their Odor-Squatching® system, which fights potential sources of B.O from every angle with powerful natural deodorizers - such as charcoal powder to block odor and arrowroot powder to absorb moisture.
We've tried it, and not only does it work, but it also leaves us smelling better than any other deodorant has. We'd recommend trying their Deodorant 4-Pack which includes the scents Birchwood Breeze, Pine Tar, Alpine Sage, Fresh Falls.
Step up your game by making the switch to products that are good for you. Self care is important for men these days and Dr. Squatch's products will leave you looking good, feeling great, and smelling amazing.
The thousands of 5-star Dr. Squatchreviews speak for themselves as well. Check them out, you won't regret it.
Find Your Perfect Scent With Dr. Squatch And Get Up To 40% Off Holiday Deals!