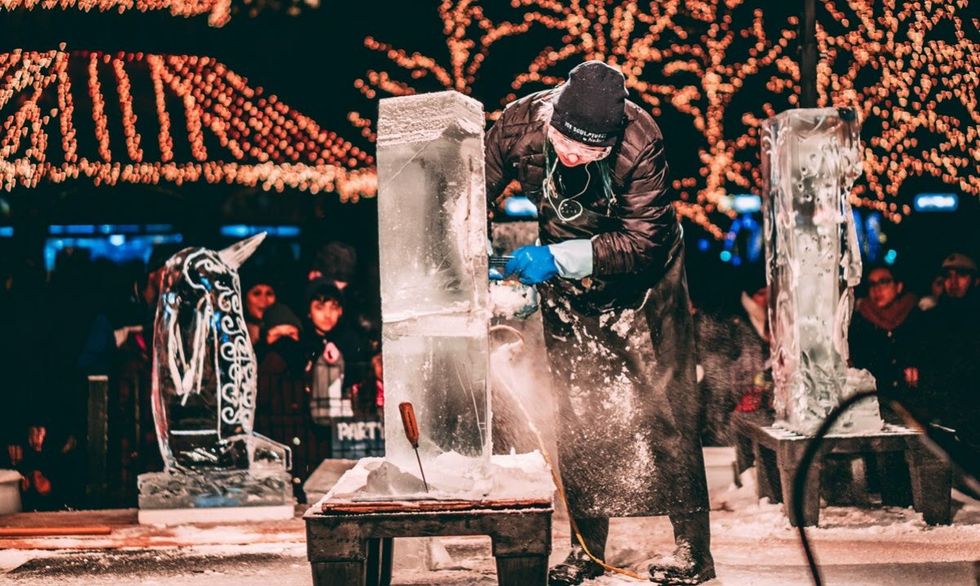 Image via MRA
In the heat of the summer, you might find yourself looking for ways to channel some coveted frosty winter energy. Look no further than these extraordinary ice festivals, which attract droves of expert carvers from around the world each year. Here, you'll find igloos, mansions, harps, flying animals, mystical creatures, and labyrinths along with many other unexpected, marvelous creations.
Ice might be one of the most beautiful and enchanting substances in the world. Fragile and pliable, glowing as bright as diamonds and susceptible to even the faintest hint of sunlight, and made of water that will turn back into rain or rivers come springtime, there's no wonder that ice has inspired so many artists to create wondrous sculptures, despite the inevitability of their dissolution. Read on to discover the top 6 most amazing ice festivals in the world.
1. The Ice Music Festival, Gello, Norway
On the first full moon of each year, residents of the Norwegian town of Gello gather together to create musical instruments out of ice and snow. Then the artists take to a specially constructed igloo stage to play symphonies out on their frigid violins, crystalline cellos, and other frosty contraptions.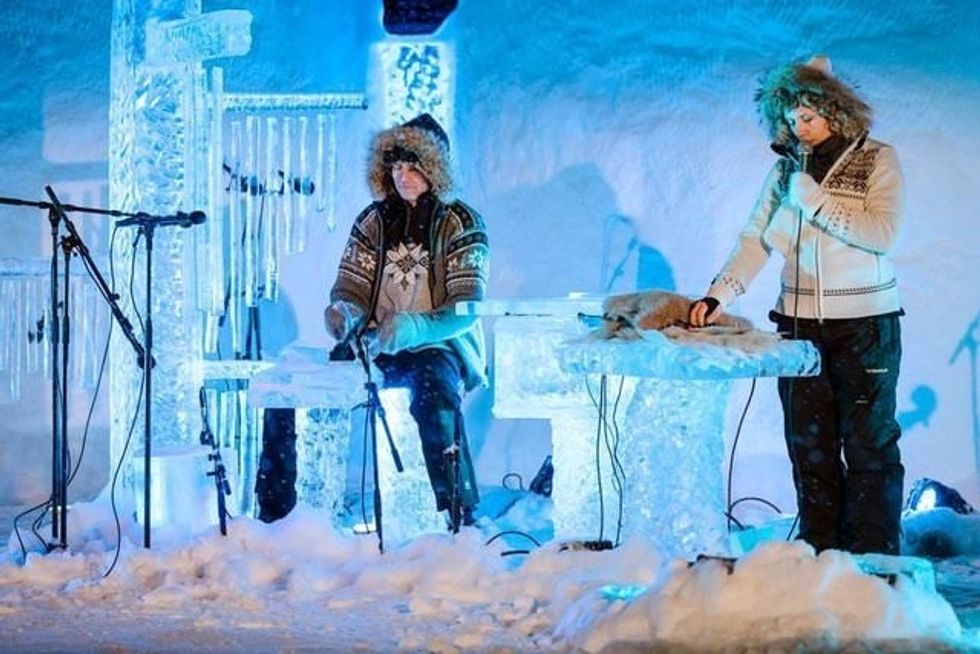 Image via Sabah.com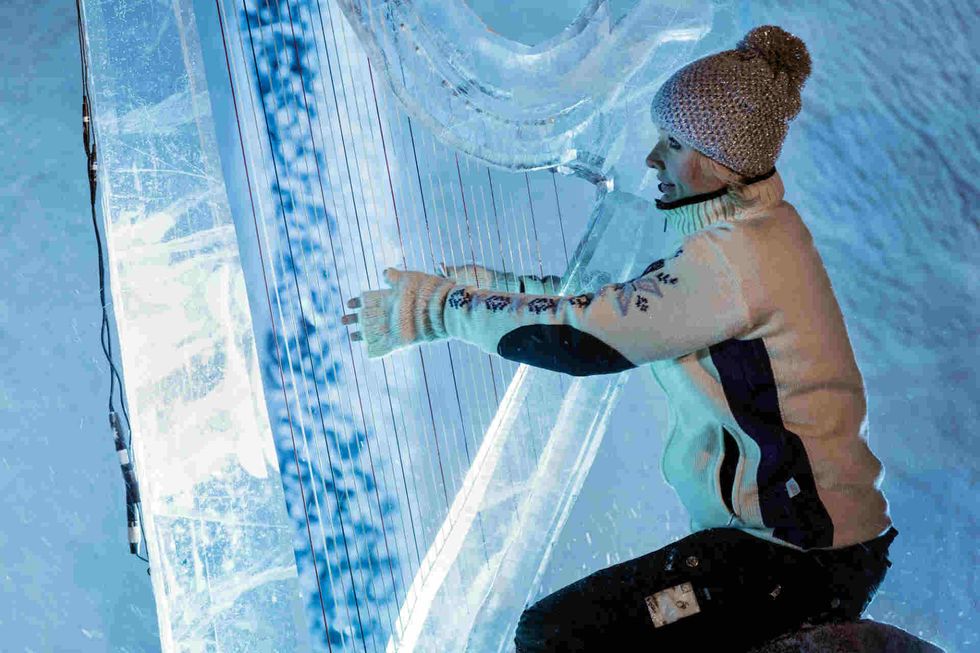 Image via eventrip.it
2. International Ice and Snow Sculpture Festival, Harbin, China
The northern Chinese city of Harbin hosts this event, which is the largest ice festival in the world. It started in the 1960s and has escalated to what it is today—huge ice palaces built out of frozen water from the Sangha River rise up from the snow, and artists chip away at ice blocks to unveil mystical yetis, winged creatures, and other masterpieces of the imagination.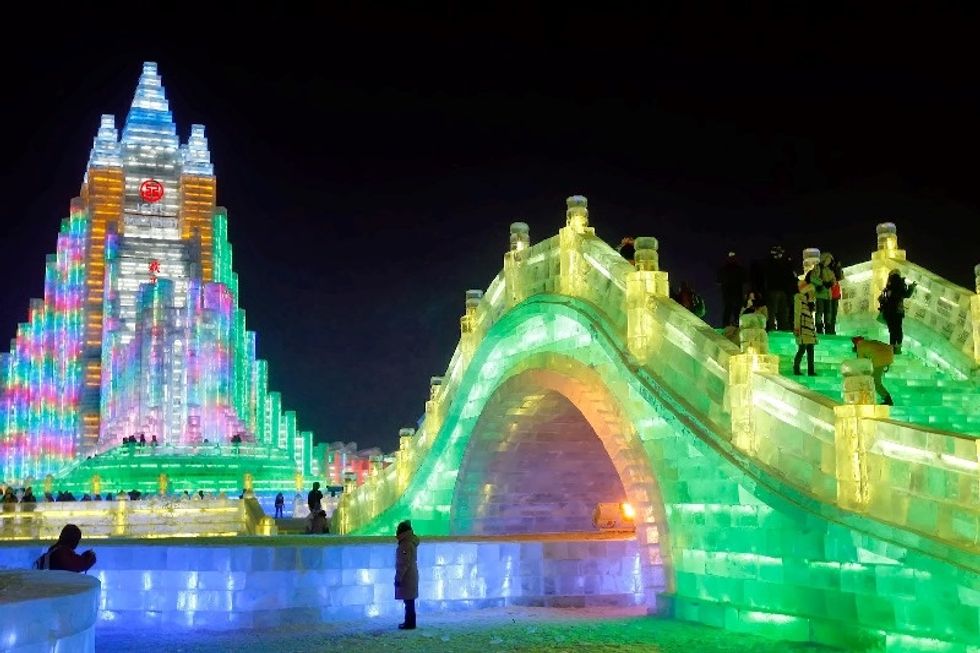 Image via cre8tivity lab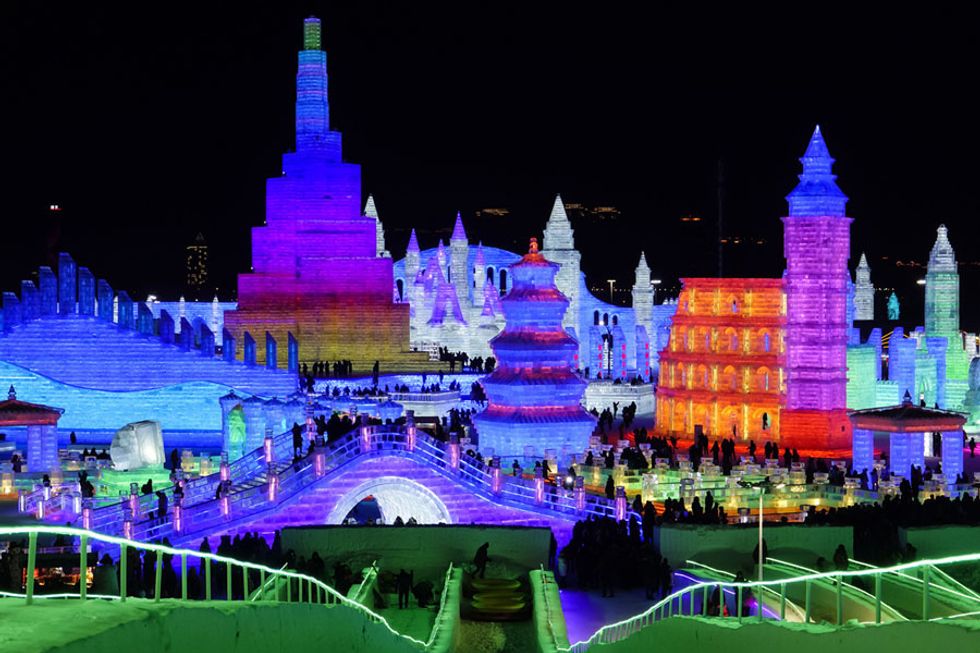 VCG via Getty Images
3. Concours International de Sculpture sur Glace et Sur Neige, Valloire, France
This festival—loosely translated as the "international conference of ice and snow sculptures"—is nestled in the radiant blue Rhône-Alps mountain range. Located at a luxurious ski resort, the festival lights up the darkness of winter with music, festivities, and of course, magnificent ice carvings.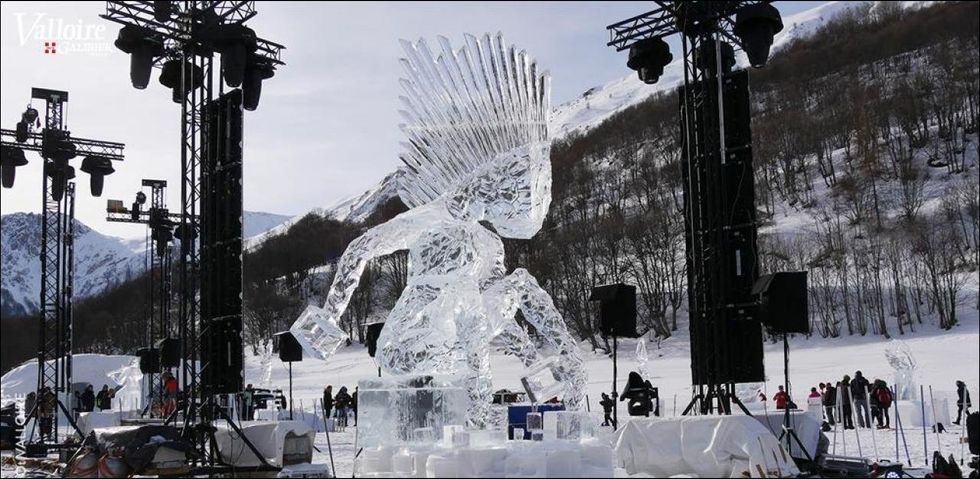 Image via 20 minutes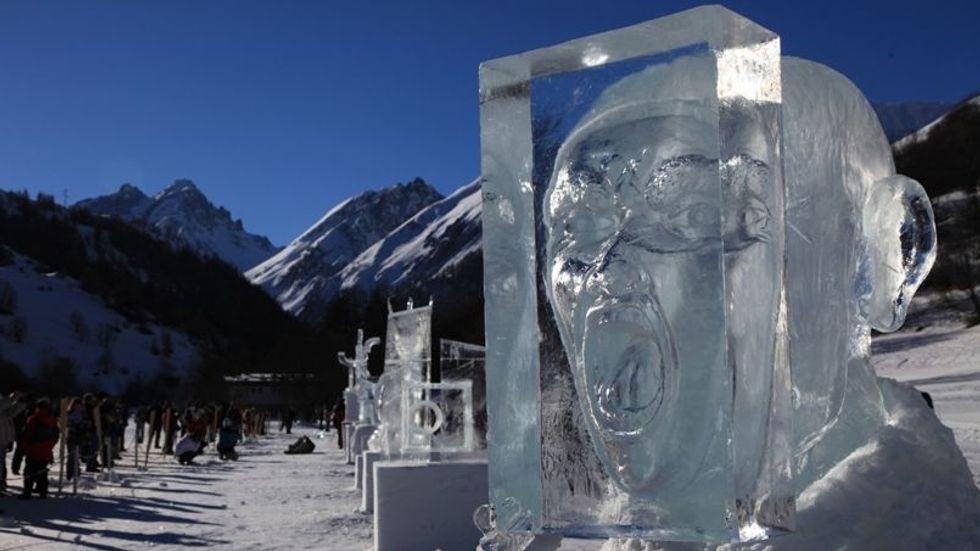 Image via Le Figaro
4. BP World Ice Art Championships, Fairbanks, Alaska, USA
This might be the world's most hardcore ice festival. What began as a weeklong festival has spiraled into a monthlong super-competition that pits 70 teams of carvers from around the world against each other. Here, you'll find a child's amusement park constructed entirely out of ice, as well as thousands of other mind-blowingly intricate carvings—all made by carvers trying to win the coveted title of the BP World Ice Champion.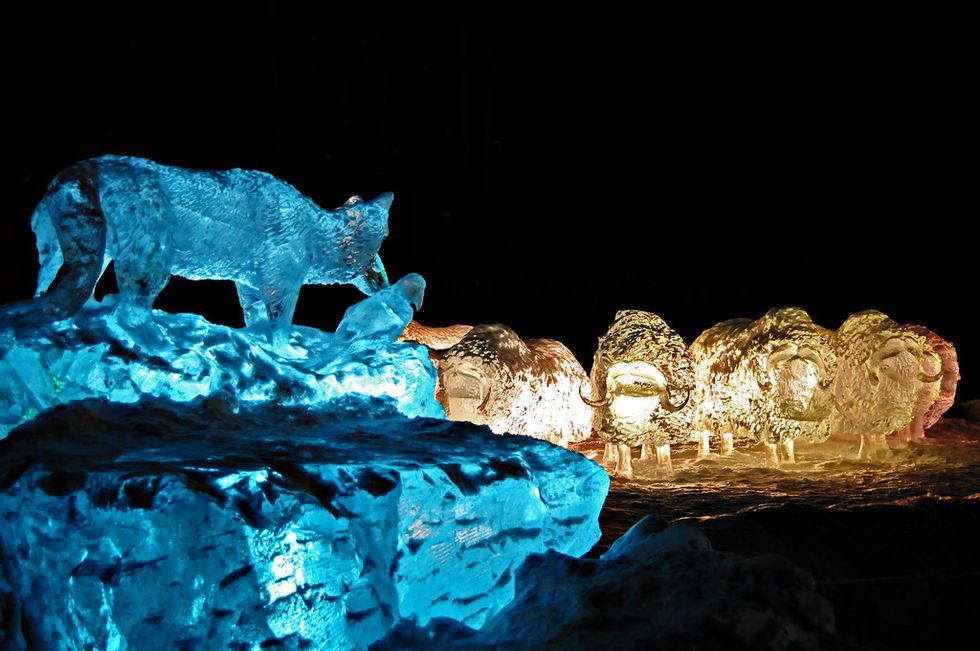 Image via Flickr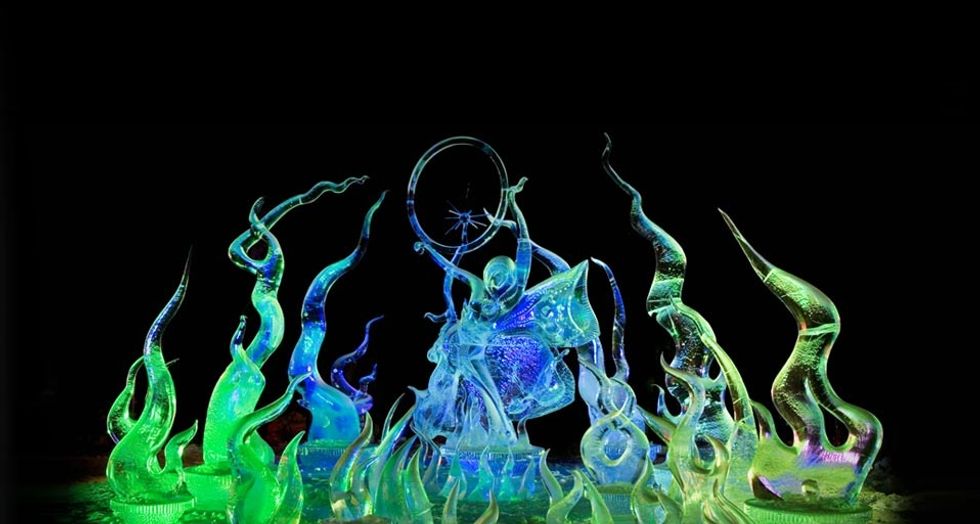 Image via Westmark Hotel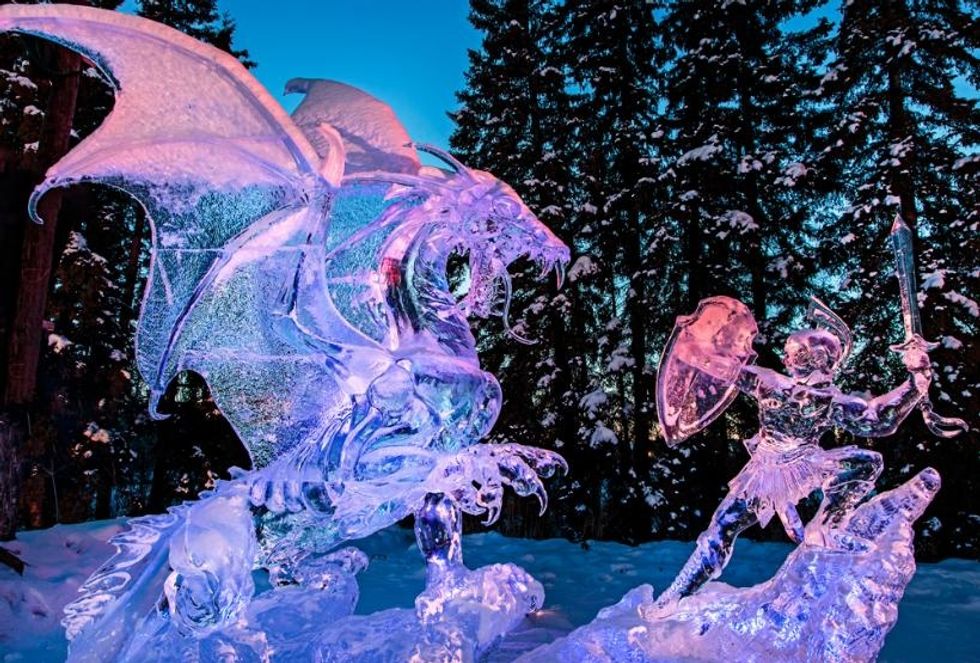 5. Sapporo Snow Festival, Hokkiado, Japan
This festival began in 1990, when six high school students decided to try their hands at carving ice—and drew 50,000 spectators. Today, two million people flock to see the over 200 sculptures created each year, which require enough snow to fill 6,500 five-ton trucks.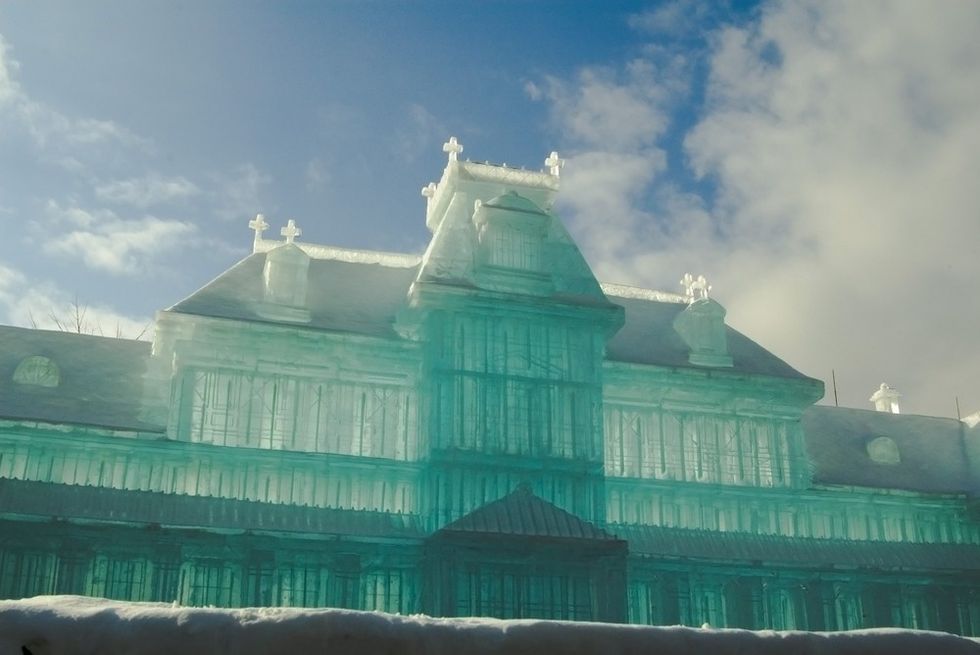 Image via Fun! Japan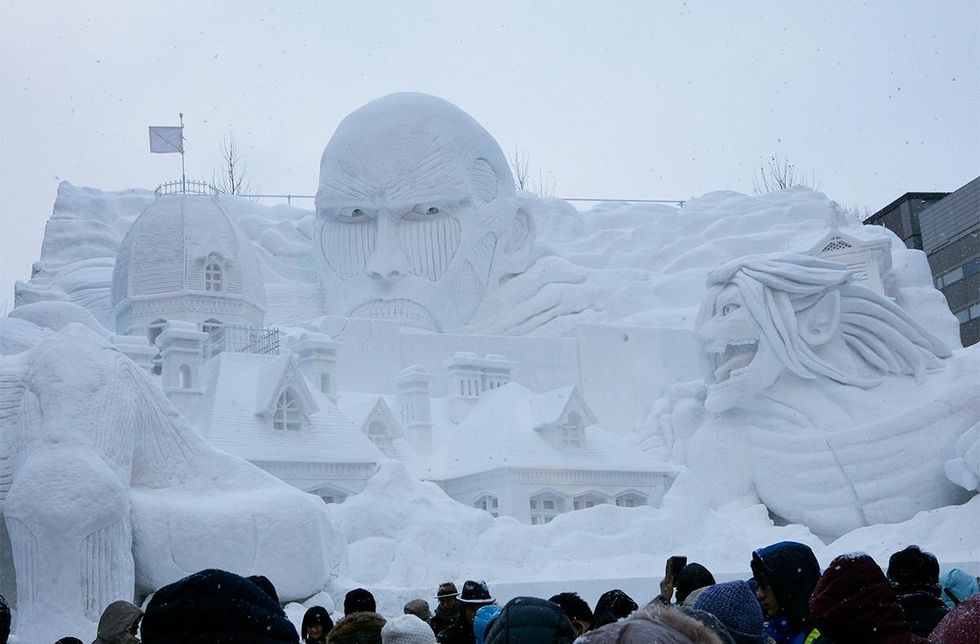 Image via Asia Society
6. International Festival-Competition of Snow and Ice Sculpture, Krasnoyarsk, Russia
This festival takes place on the banks of the frigid Yenisei River, so get some vodka ready and head to Siberia if you want to see some super-hardcore ice carving, all done in the midst of wind from the river. Holographic lions, many-ribbed fish skeletons, and impossibly delicate patterns are just some of the whimsical inventions you might see here. The festival hosts many different levels of competition, including sections for kids, amateurs, and experts. This year's theme is The Embodiment of Victories, so if you want to go for the gold yourself, grab your ice pick and snow pants and start chipping.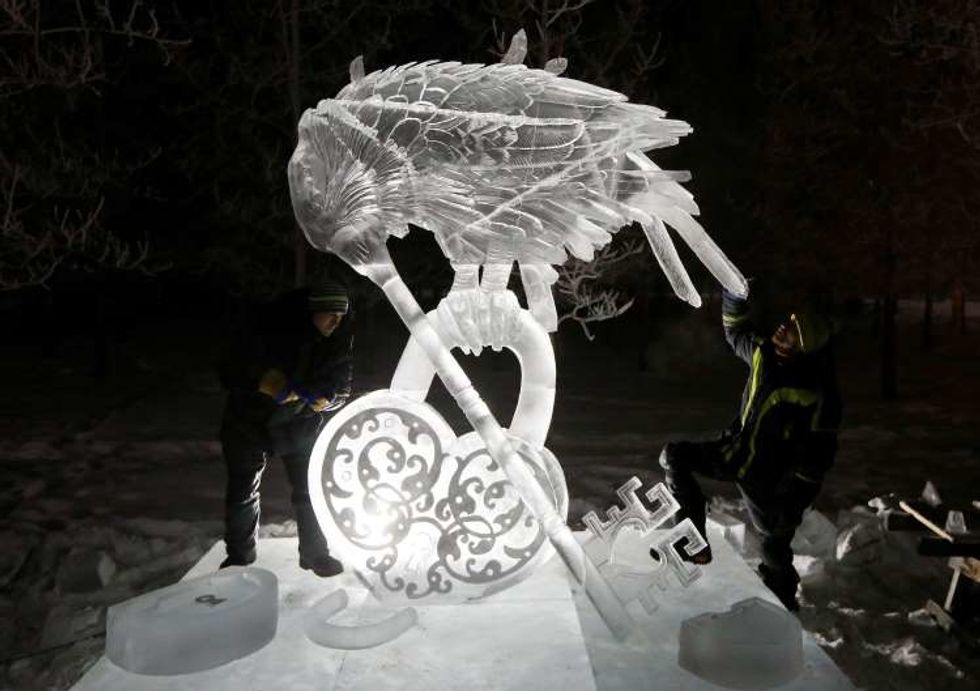 Image via MSN.com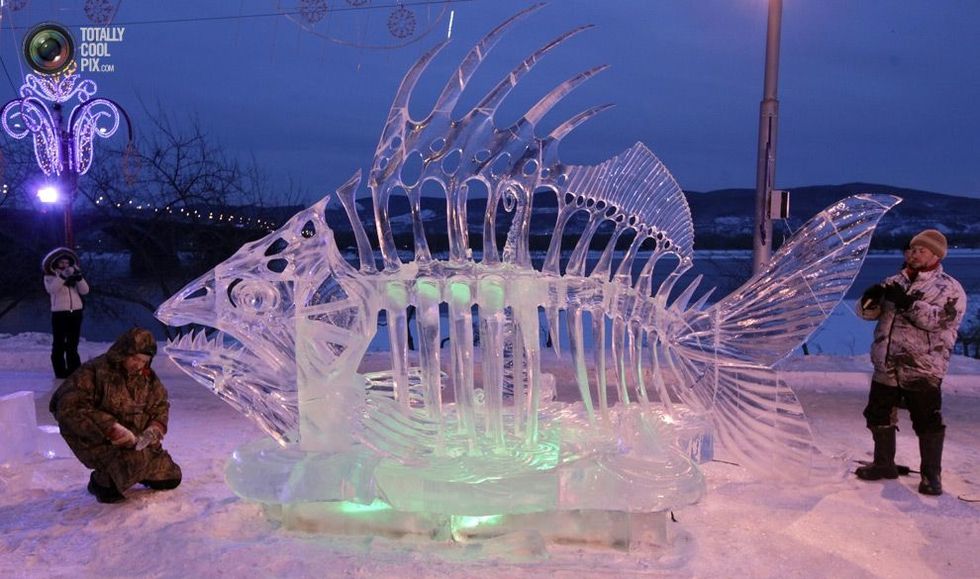 Image via Pinterest