The summer is heating up which means my makeup is melting off!
I love the heat, but I always have to change up my routine when it comes back around again. Within a few hours, my foundation is slipping and sliding, my mascara has started to flake off, my eyeshadow is stuck in the creases, and my lipstick somehow finds ways to be everywhere but my lips.
This season, I want to lean into the cool, natural beauty look I've seen everywhere, so I decided to overhaul a few of my go-to products.
I started looking into some cleaner and lighter alternatives, and eventually, I found Thrive Causemetics. The rest is history.
All of their products are not only fantastic, but they're also vegan, cruelty-free, and formulated without sulfates or parabens. As a company, they're committed to giving back to communities in need with their Bigger Than Beauty™ initiatives that support women fighting cancer, emerging from homelessness, female veterans, those surviving domestic abuse, and the LGBTQ+ community.
Here are my Thrive Causemetics must-haves: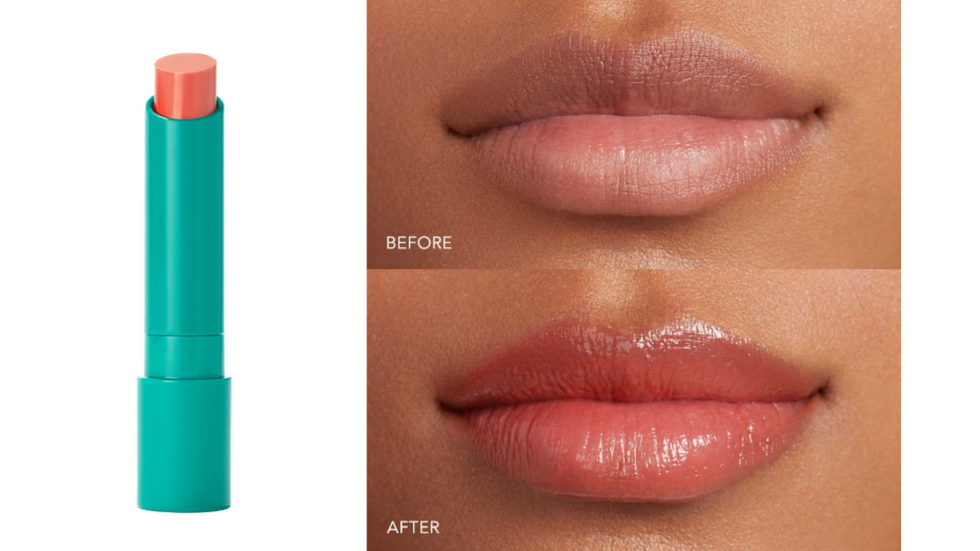 What It Is: A sheer, lightweight lip tint packed with botanical oils, sodium hyaluronate, and mango butter that keeps your lips hydrated no matter the temps.
What It Does: Gives a wash of color while moisturizing and rejuvenating lips to keep them hydrated, smooth, and perfect for any additional color.
Price: $26
My Thoughts: I need this in every color - and it comes in six! Some of my lip products either go on too glossy or too matte, but this tint applies so balmy.
Thrive Causemetics' brand new lip Sheer Strength™ Hydrating Lip Tint is my latest obsession and here's why:
It looks natural, feels soft and smooth, and locks in hydration from morning to night thanks to its 24-Hour Moisture Lock Complex™ and blend of botanical oils. The color seamlessly blends into my lips and the best part is that I can build and build if I want a little more color when I go from day to night – it even stays on for up to six hours. It enhances what I already have while still giving my pout some healthy love. Get it, and thank me later.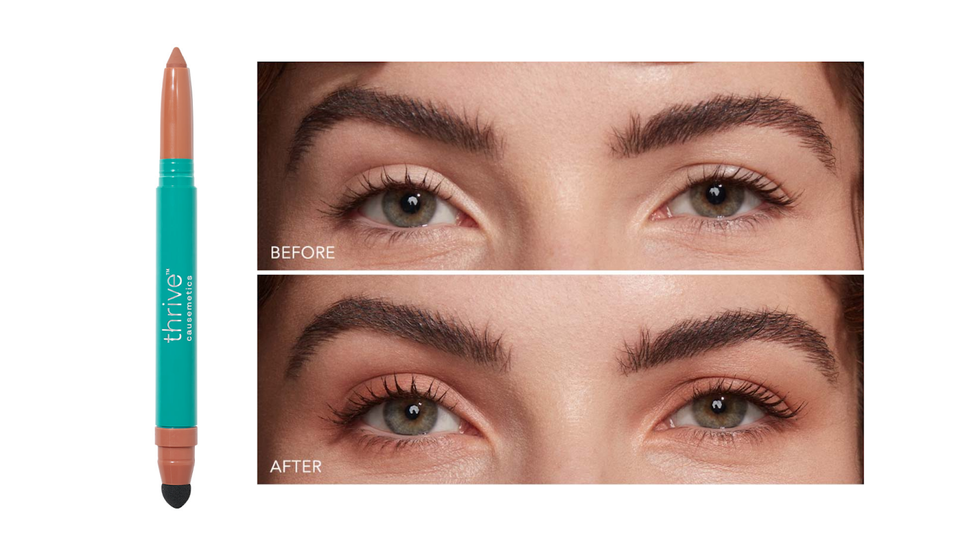 What It Is: A creamy, waterproof eyeshadow stick that uses Semi-Permanent Micropigments™ to make sure there's no smudging or budging throughout the day. Glide onto your eyes and then simply blend with your fingers or the attached sponge.
What It Does: Gives eyes an effortless, full coverage look with color that stays regardless of sweat, some needed pool-time, or even longer workdays.
Price: $26
My Thoughts: Game. Changer. Usually after about an hour in the sun, my eyeshadow is splotchy or bleeding into the creases of my eyes. When they say smudge-proof, they mean it! I've even tested this out in the pool, and zero budge.
I went with the color
Nikki,
a blush gold shimmer from of one of their shimmer shades, and it goes
perfectly
with my cool-girl summer vibe. They also just launched four new matte colors, and I will definitely be going back for those!
Liquid Lash Extensions™ Mascara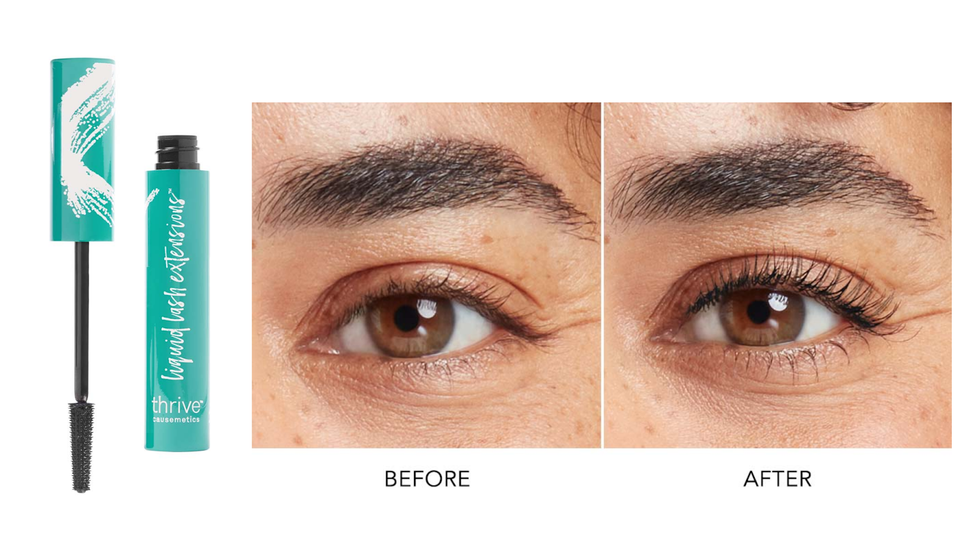 What It Is: Allure 2020 Best of Beauty Award-winning, stay-all-day mascara, available in 3 colors, that gives lashes definition, length, and curl. Made with castor seed oil, shea butter, Orchid Stem Cell Complex™, and Youth B5 Complex™, your lashes will reap the benefits even after you take it off.
What It Does: Gives the look of fake extensions without damage to your lashes or wallet. Won't clump or smudge thanks to its Flake-Free Tubing Technology™, and comes off with just warm water and a washcloth.
Price: $24
My Thoughts: This mascara deserves all the hype. After a scorching hot weekend, this mascara stayed put. I'd usually just skip mascara on warmer days since I know normal mascara will smudge under my eyes, and waterproof mascara is such a pain, but the Liquid Lash Extensions™ Mascara is the opposite.
There was not a single sign of streaking or smudging, and when I went to take it off at night, it was so gentle – no pulling or rubbing or scrubbing! All it took was a little bit of water water and a washcloth.
Final Thoughts
I'm thriving this summer! I've officially nailed the effortless summer vibe and don't have to duck into bathrooms to check or reapply my makeup.
Not only do I get to support amazing causes, but Thrive Causemetics' products are legendary. Their ingredients are clean and effective, the technology in each product gives me incredible results, and their prices are so affordable!
Summer is going to look a lot different this time around thanks to my new summer regimen from Thrive Causemetics.
JUST FOR YOU: Thrive Causemetics is giving FREE SHIPPING on all orders $35+ and a FREE makeup bag with any purchase! Follow this link to shop!