When travelling to a famous international destination, we tend to have high expectations. Breathtaking views! Great food! Cultural exchanges with friendly locals! But too many times, our lofty aspirations are met with the harsh reality of dirty, overcrowded streets and pricey hotels. Local flavor? It's nearly impossible to find in many of the world's most touristy destinations. That's why we've created Journi Guides.
Journi Guides tell you where to beat the crowds, experience something authentic, and get the best 'gram of your life.
Check out this week's Journi Guide below to get our top recommendation of places you might not have heard of, but definitely should get to know.
---
Last September I took a quick weekend trip to Poland, and was blown away by the beauty and buzz of the Polish Riviera. Located in Northern Poland along the Baltic Sea, I visited the quaint beach town of Sopot and the colorful port city, Gdansk. Think beautiful white sand beaches, all-inclusive spas, old world architecture and of course, delicious polish eats. Here's the top 10 activities you must try in the Polish Riviera.

1. Sun yourself on Sopot Beach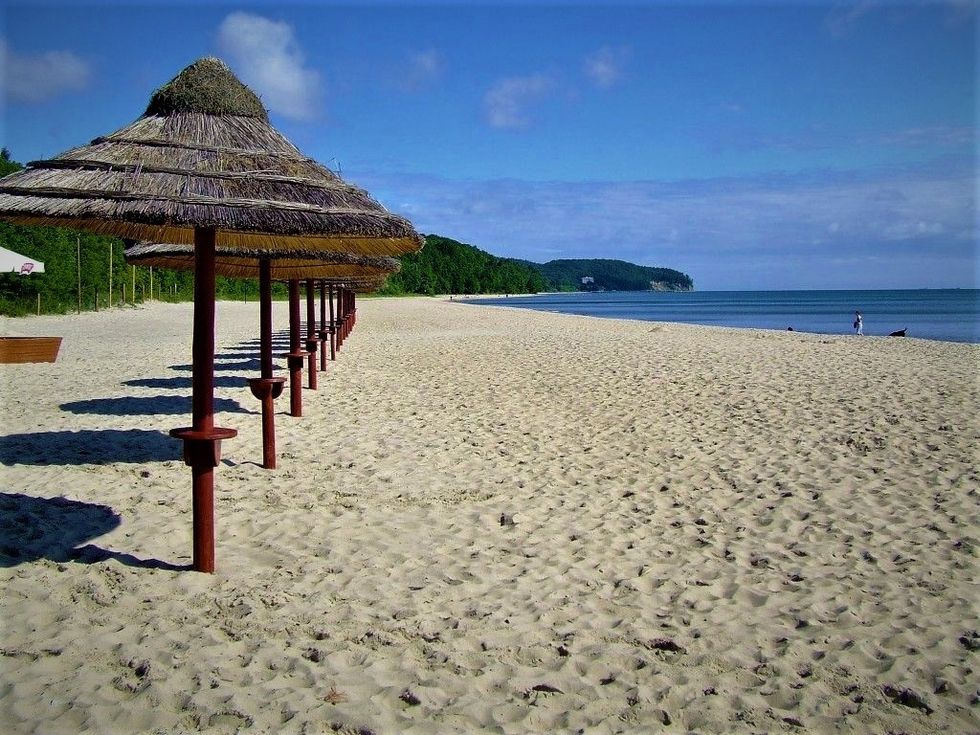 Grass umbrellas dot the white sand beaches in Sopot
There's a reason they call it the Polish Riviera: the beautiful white beaches and the cloudless sun during the summertime. Rent a deckchair and enjoy the view with a melty "goffry" (ice cream on a waffle with whipped cream).
2. Vistit Sopot Pir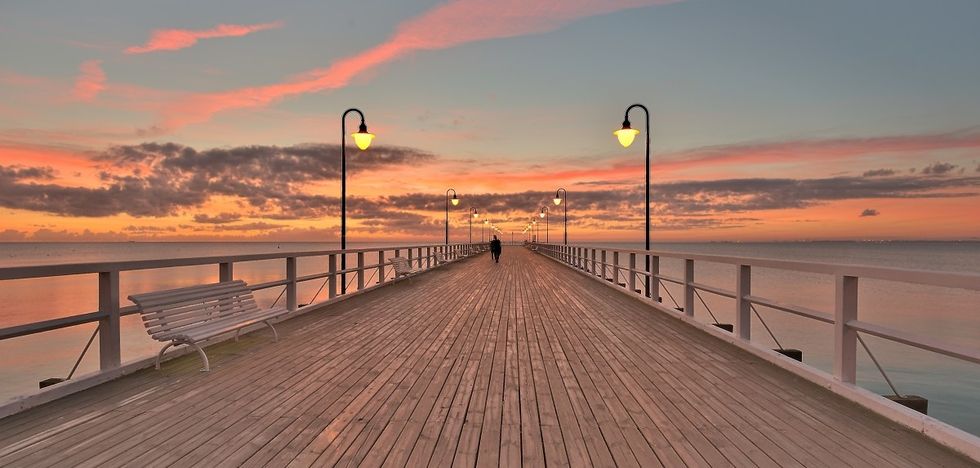 Need a little break from the sun? Sopot Pier is what I'd call a classic walkway, built for the community in the late 1800's. It's also Europe's longest wooden pier, perfect for an after dinner stroll with miles of beach views.
3. Eat the breakfast at Grand Hotel, Sopot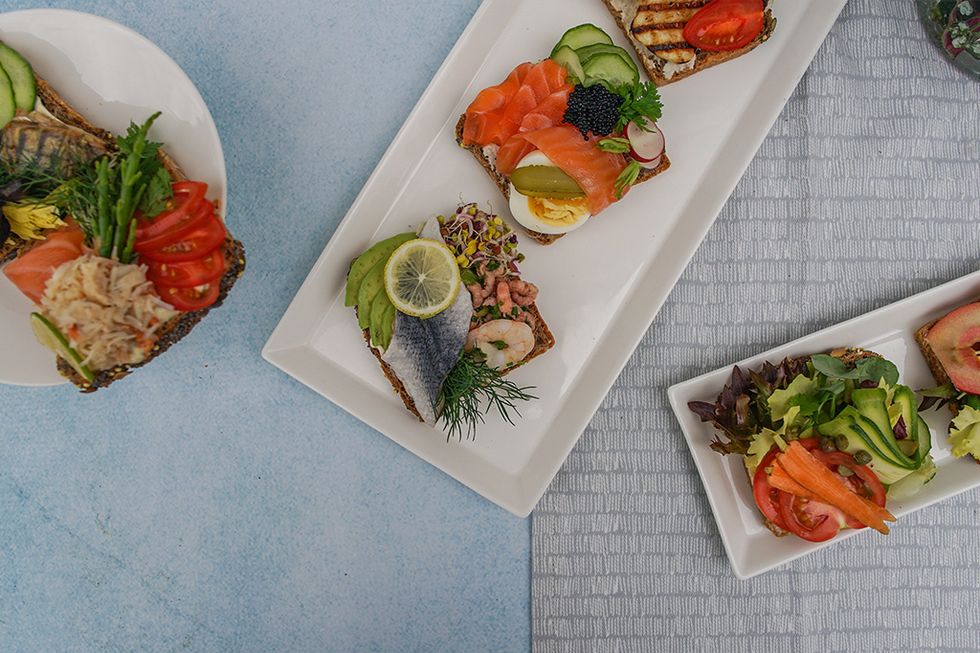 A delcious breackfast spread at the Grand Hotel, Sopot
Although I saved some cash and stayed at an AirBnB, the famous Grand Hotel in Sopot lured me into their dining room with promise of a delicious breakfast. And it didn't disappoint! Fresh seafood and mighty servings will be yours for under $20 a plate. Definitely worth it, given the sweeping view of Sopot's beach.

4. Drink Aperol Spritz & Eat Pierogi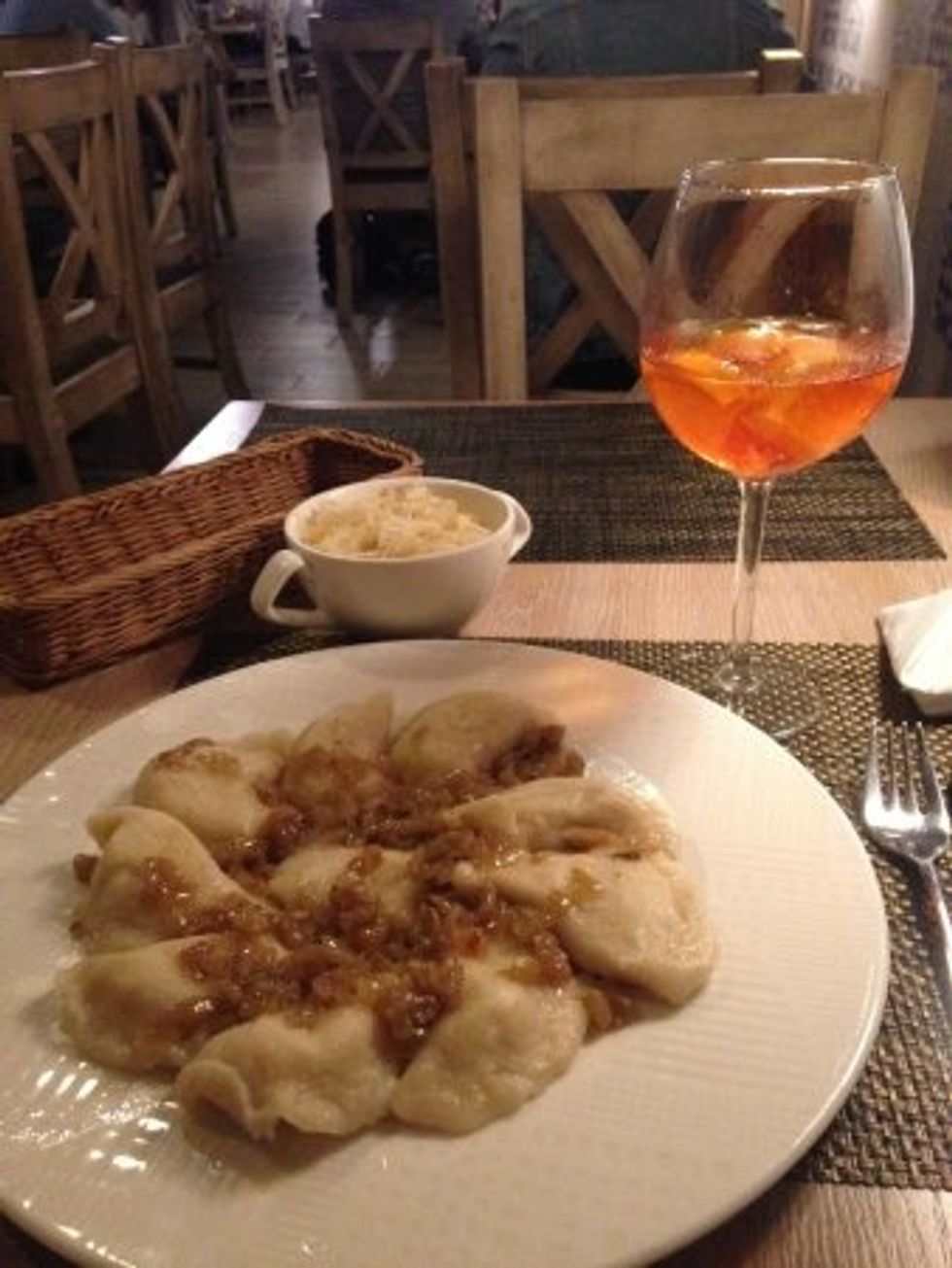 Aperol and Pierogi - an unlikely but delicious combination
Aperol Spritz is all the rage in Sopot, and jippie was a favorite. Take an after beach aperol with pierogi (Polish dumpling) at one of the many beach-adjacent cafes.

5. Raise the Roof of the Siostry Bar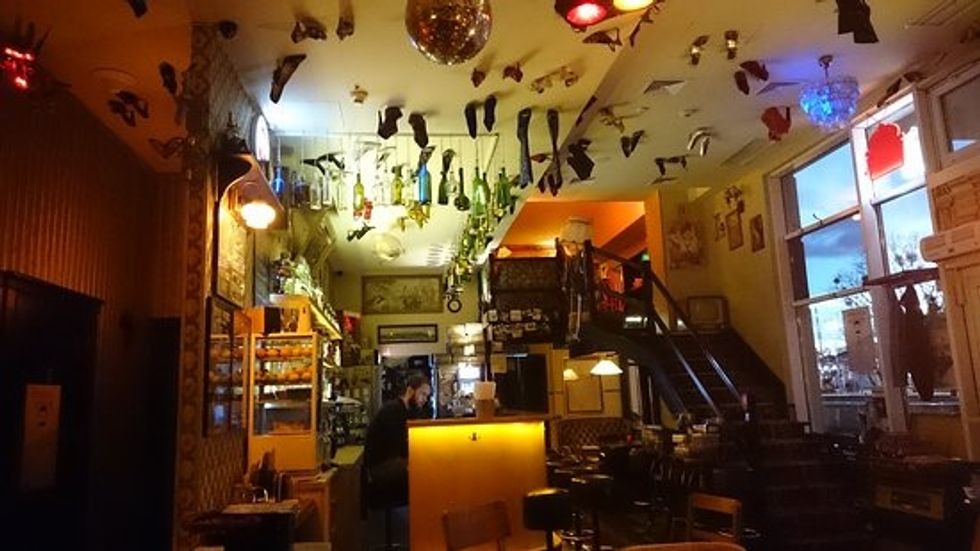 Dancing on the roof...literally!
Why not take a night in Sopot to hang out with the locals? Yoy might not get to actually dance on the roof, but you will you find shoes tuck in the ceiling. Enjoy a night out with flashbacks from the 1990's like Britney Spears and Ace of Base.
6. Eat a Traditional Polish Dinner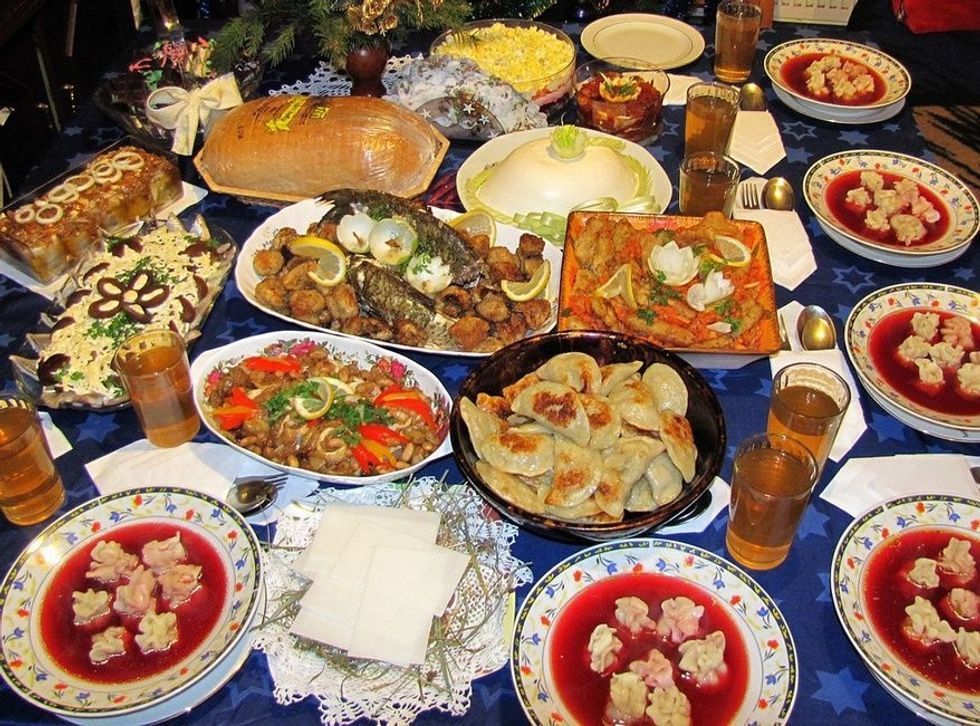 Pierogies, roast chicken and fresh bread are just the beginning
Although Polish food might not be so friendly for a vegetarian like me, a traditional Polish dinner is still an experience not to be missed. You'll experience some unique taxidermied decor, like stiuffed chickens in uniform.
7. Go to the Spa in Sopot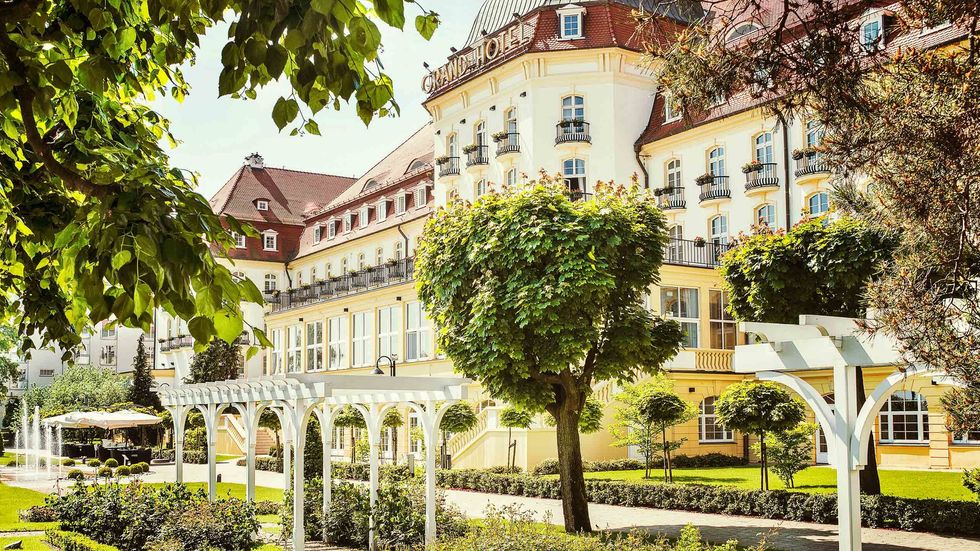 Get a dose of grandeur
Sopot is famous for its spa, and there are several great options to choose from. If you're looking to go big, the Grand Hotels Spa will not disappoint.. Prices depend on which treatments you're looking for, but entrance to the spa will set you back less that $15. Enjoy a swim in the pool, drink detox tea and relax in the whirlpool.
8. Try the Amber Sky Wheel in Gdansk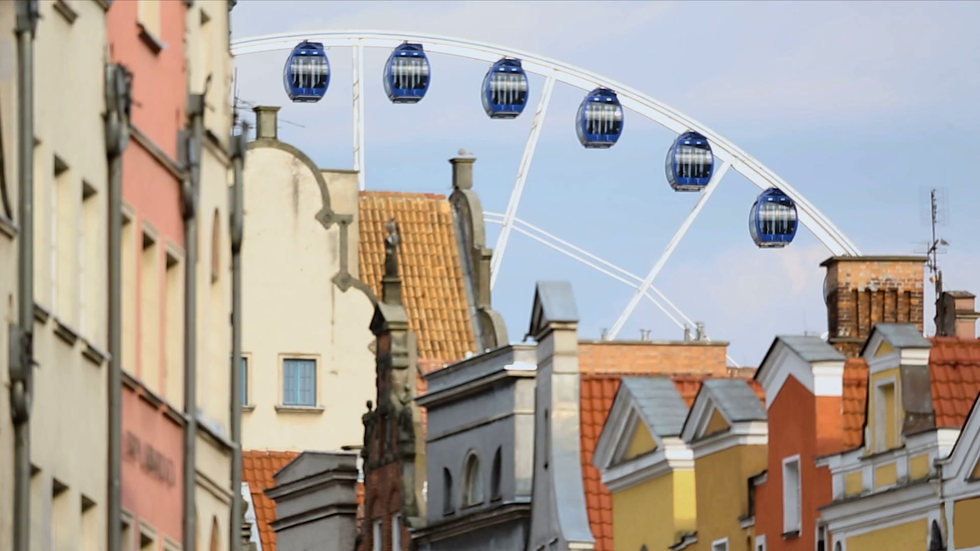 See Gdansk from the sky
Instead of going to a tourist bus around Gdansk, try the Amber Sky Wheel for panoramic views across Gdansk. A great value for the price, you'll get at least 4 trips around the wheel with admittance.(Although, if you're scared of heights, this adventure may not be for you).
9. Have a Cup of Coffee and Go People Watching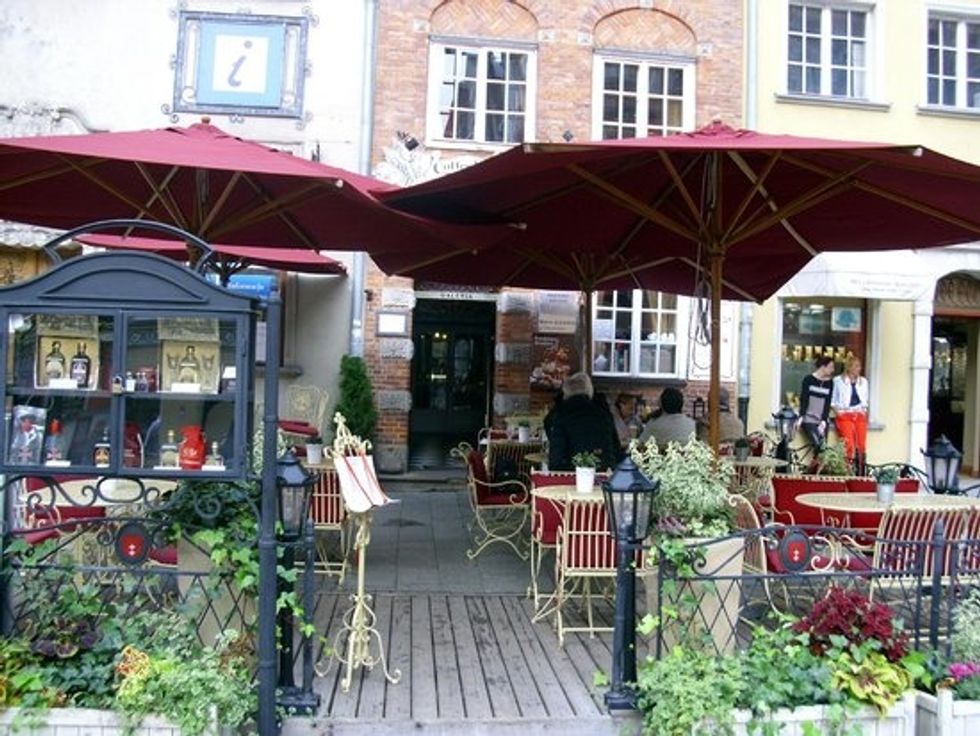 Relax at an outdoor cafe
There are several cozy cafes in the old town of Gdansk, all with delicious coffee offerings. Grab a cup of coffee and enjoy it on the patio in the sun while you watch the tourists and locals scurry by.
10. Take an Instagram of the Colorful Architecture in Gdansk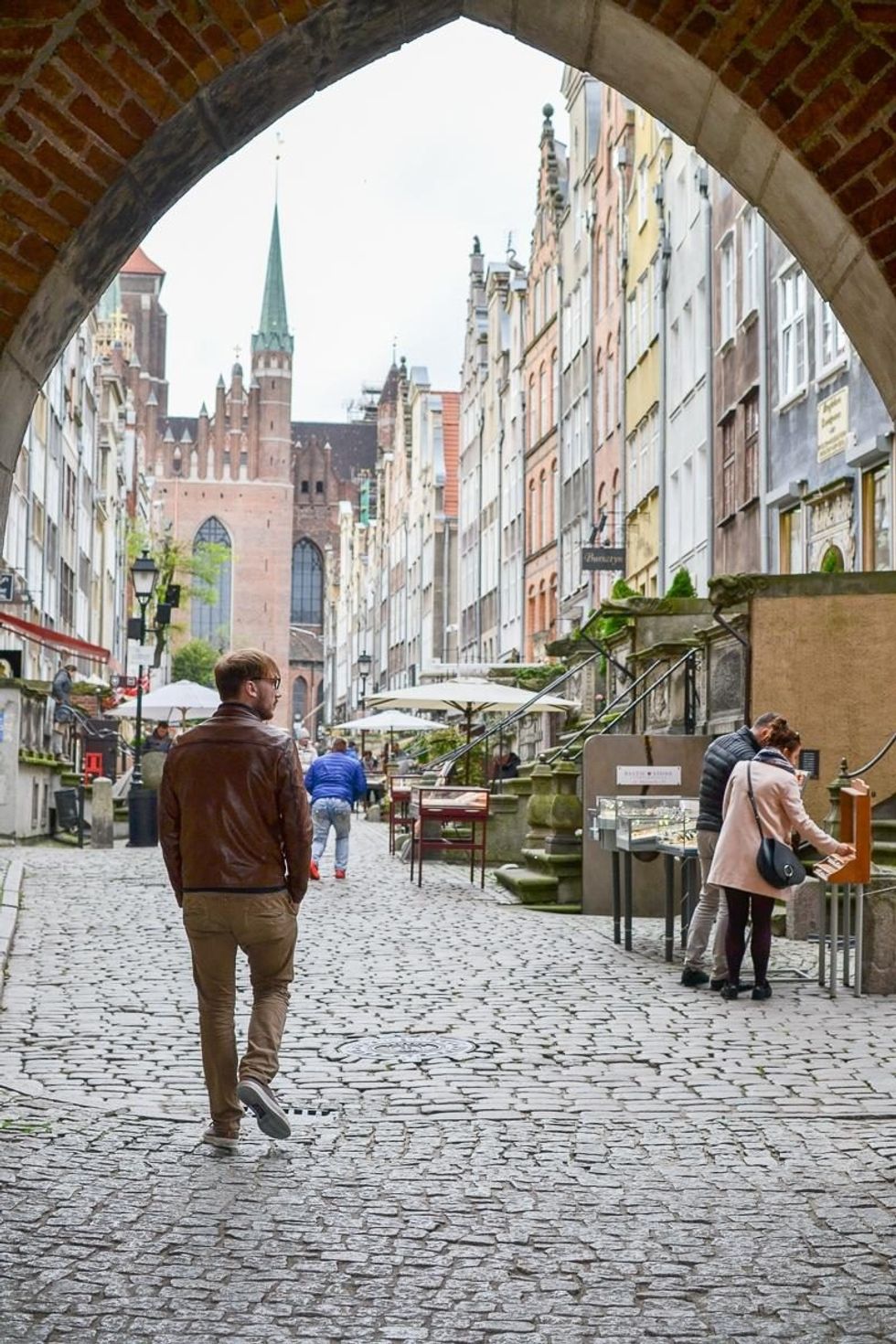 Strolling through the colorful town squarethegingerdiaries.be
The homes of Gdansk look like a color wheel, and are an instagram dream. In Sopot, an Instagram photo from the beach is given, Gdansk takes the award for most visually interesting pictures with its effortless beauty and European sophistication.