Why have a bad hair day when you can have an incredible hair day every single day?
Thanks to Insert Name Here's extensions, you can feel chic and polished every day and festival-ready every evening, and you can shine like the superstar you are no matter where you go.
At least that's how we feel about INH, which offers every kind of hair extension and hair-related tool under the sun. Your hair is a part of you, an extension of yourself and your personality, and you deserve to dazzle the world with both your inner and outer radiance.
Fortunately, INH has plenty of offerings that will help you keep your hair as luxurious and flowing as a queen like you deserves.
Upgrade Your Ponytail
There's truly nothing like a great ponytail. They're super fun and flirty, they'll keep pesky flyaways out of your hair, and they'll keep you cool on those hot summer nights.
Of course, not all of us are lucky enough to be blessed with the long, abundant locks that grace the heads of Ariana Grande, Barbie, and other enviable beauties. While everyone's hair is beautiful in its own way and we should all celebrate our own unique looks, sometimes you just want a long, flowing ponytail. If that's the case, then you've simply got to try INH Hair's pony extensions.
INH offers a huge variety of gorgeous ponytail extensions. You can grab them in every color and style under the sun — from the cotton-candy colored Unicorn Bundle to the refined loose waves of the half-up, half-downChloecollection. Whether you're looking for dramatic loose waves or subtle curls, you'll never have to worry about a bad hair day again with these killer enhancements.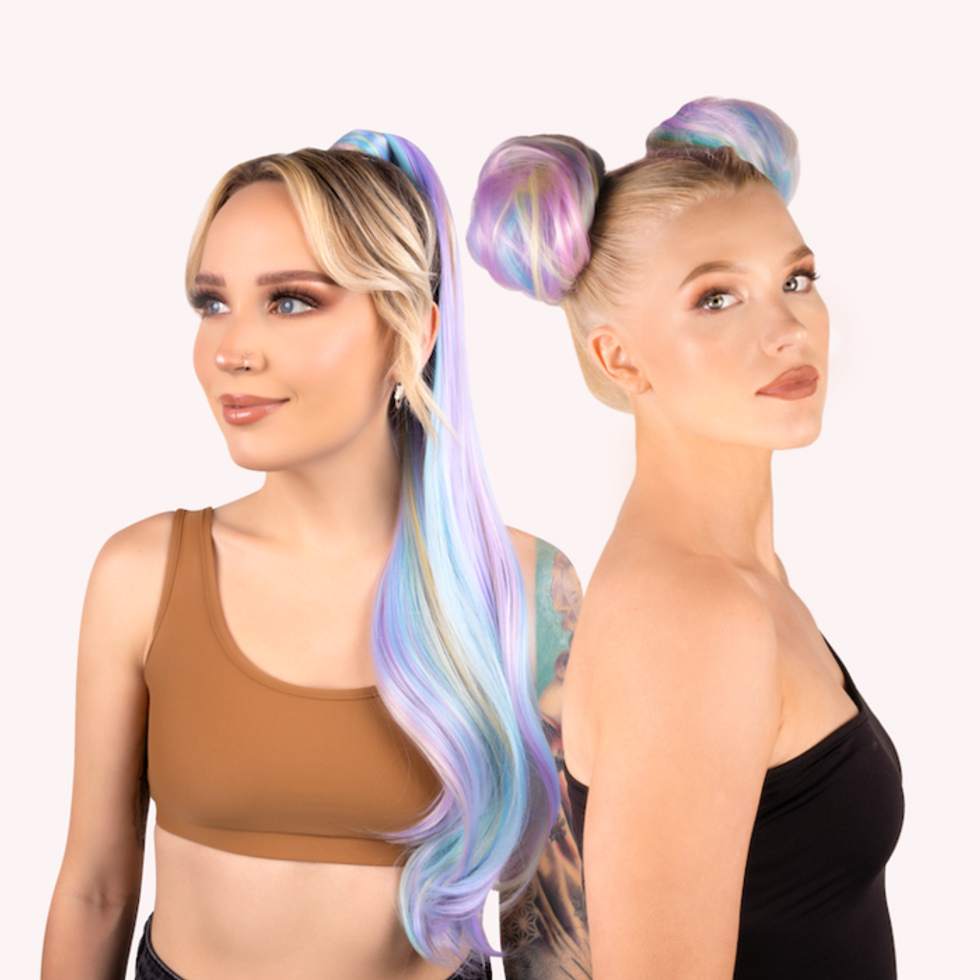 Unicorn Bundle inhhair.com
Get Festival-Ready for the Summer
Now that the world is reopening, you're probably itching to exchange your permanent messy bun for something more exciting. Now is the time to be daring and experimental, and INF has everything you need to dazzle the world with their Festival Haircollection.
Perhaps their most adventurous product is Fairy Floss, a glorious way to upgrade your braids. Available in a variety of neon ombre colors, this is a look you have to see to believe, and it'll have you channeling sprites, shades, and all manner of magical creatures.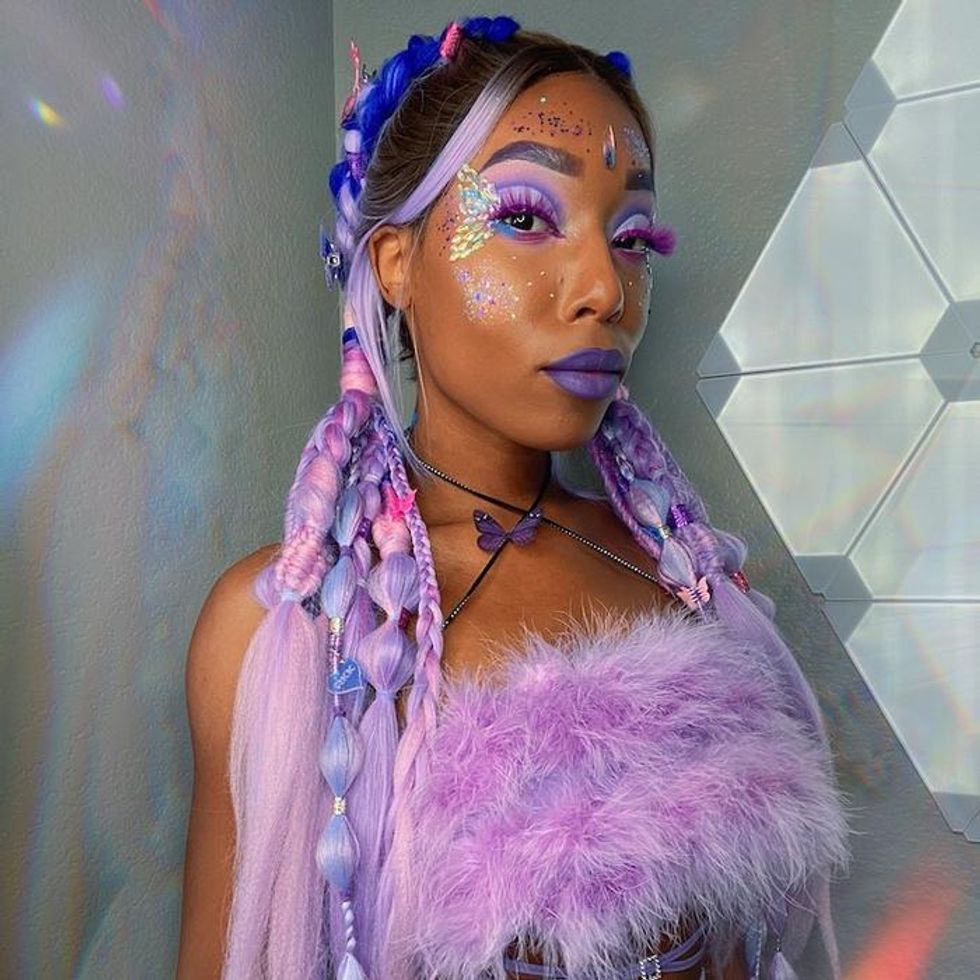 Fairy FlossINHhair.com
Easy to apply and resistant to heat up to 320 degrees, these extensions are sure to make you the center of attention wherever you go.

For a more subdued but equally charming look, you might try INH's Hi-Lights, subtle and colorful clip-in extensions that will add a hint of spice to any look.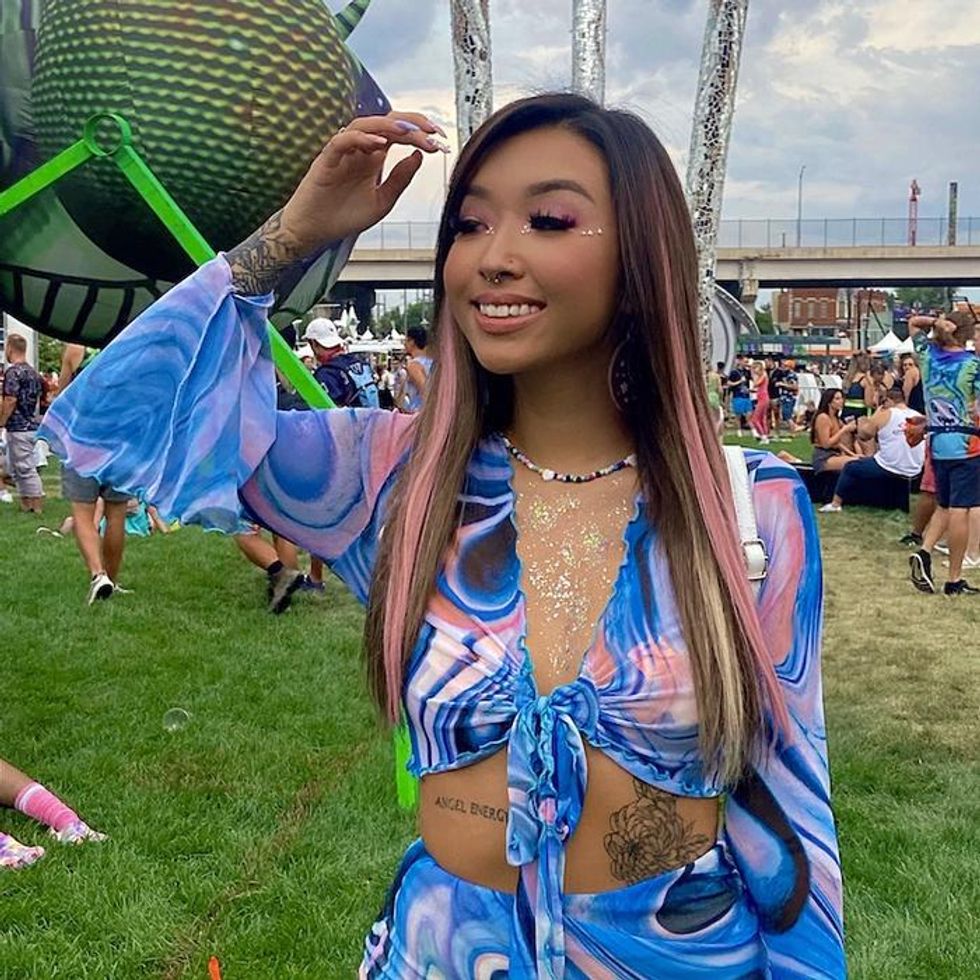 INH HairHi-Lites
For a more classic look that will evoke Greek goddesses, you could try INH's Braid Band, a headband that looks just like a delicately twisted braid. This classic look adds a touch of elegance and grace to any outfit. Plus, the adjustable strap guarantees that the headband will fit as effortlessly as the perfect little black dress.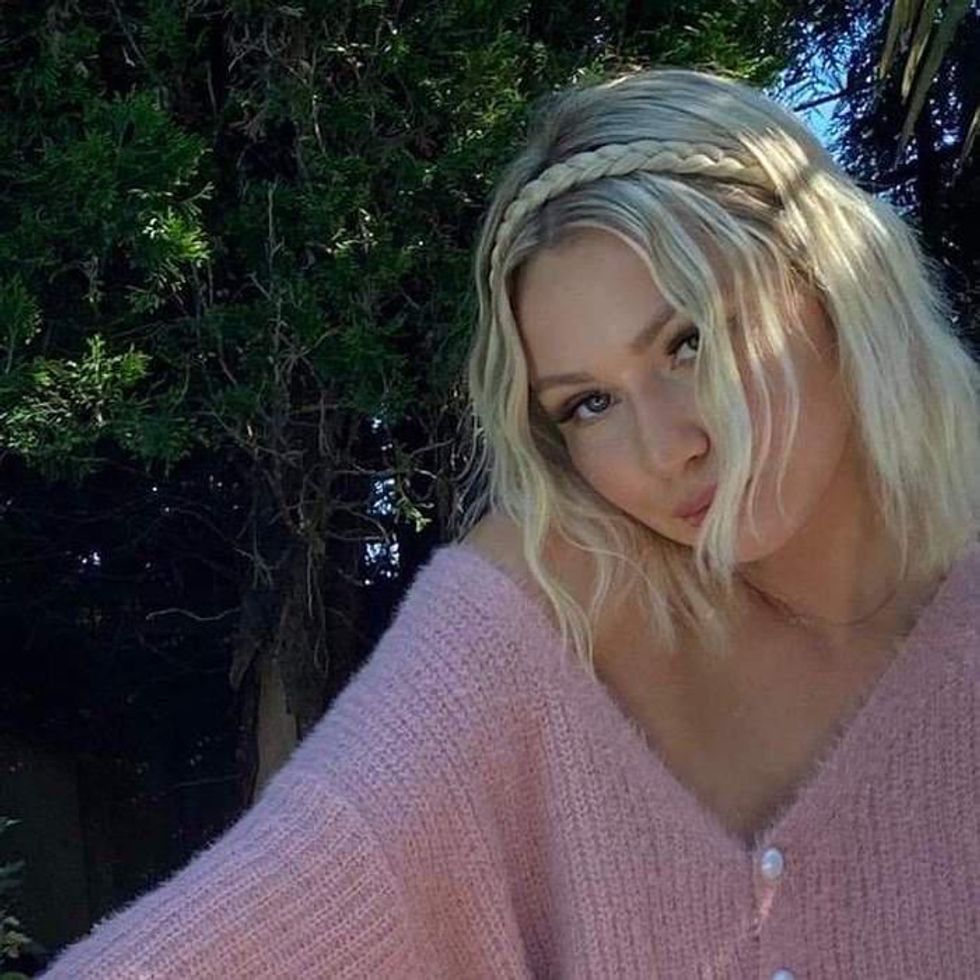 Braid BandINHhair.com
If you're looking to channel some of your inner extraterrestrial, you could try the Mileytousled space buns, which add a pop of joy and personality to any look. These washable extensions will look extra natural on your head, but they'll give you a supernatural aura that no earthling will be able to ignore.

We love all of these looks for their exuberance and personality. Lady Gaga once proudly proclaimed, "I'm as free as my hair," and with these looks, you're sure to successfully channel that energy.
Meet Your Perfect Match
INH's looks all come in a ton of colors, so you have options. But what if you don't know which shade or style to pick?
Fortunately, if you're having trouble picking the perfect hue, you can take INH's color matching quiz. You can even also chat with an expert to determine your perfect match.
We all get indecisive sometimes, especially about our hair, but INH also has quizzes to match every kind of decision-making crisis. You can discover your ponytail soulmate by taking the ponytail matching quiz, and even if you're a complete newbie at the extensions game, they offer a quiz that will guide you in the right direction as you enter the marvelous world of artificial hair enhancements.
No matter your hair needs, INH has got it. They offer wigs if you want a total makeover, as well as all the tools you need to style, crimp, straighten, and heal your luscious locks.
You've been indoors for a long time, and it's time to break free. You deserve to elevate your look to its highest potential, and INHis ready to get you there, one high pony and neon extension at a time.