I knew I needed to start eating healthy, but I wanted real food that actually fueled my body while satisfying my taste buds too. My friends thought I was asking for too much, but then I found Thistle and it was everything I wanted and more.
Thistledelivers locally sourced, fresh meals right to my door that require zero prep (seriously). No time wasted on researching what I should or shouldn't be eating, finding recipes, or cooking. Plus, I barely ever need to go to the grocery store anymore.
What I love the most is the sheer amount of variety that Thistle offers. The menu changes every week, so there is always something new to try - meaning, I'll never get bored! I've been having so much fun trying new and exciting foods I would have never made myself. To give you all a taste of what Thistle has to offer, here are my top 5 Thistle recipes I've tried and loved so far (with their constantly changing menu, my favorites change literally every week!):
1. Roasted Veggie & Romesco Pasta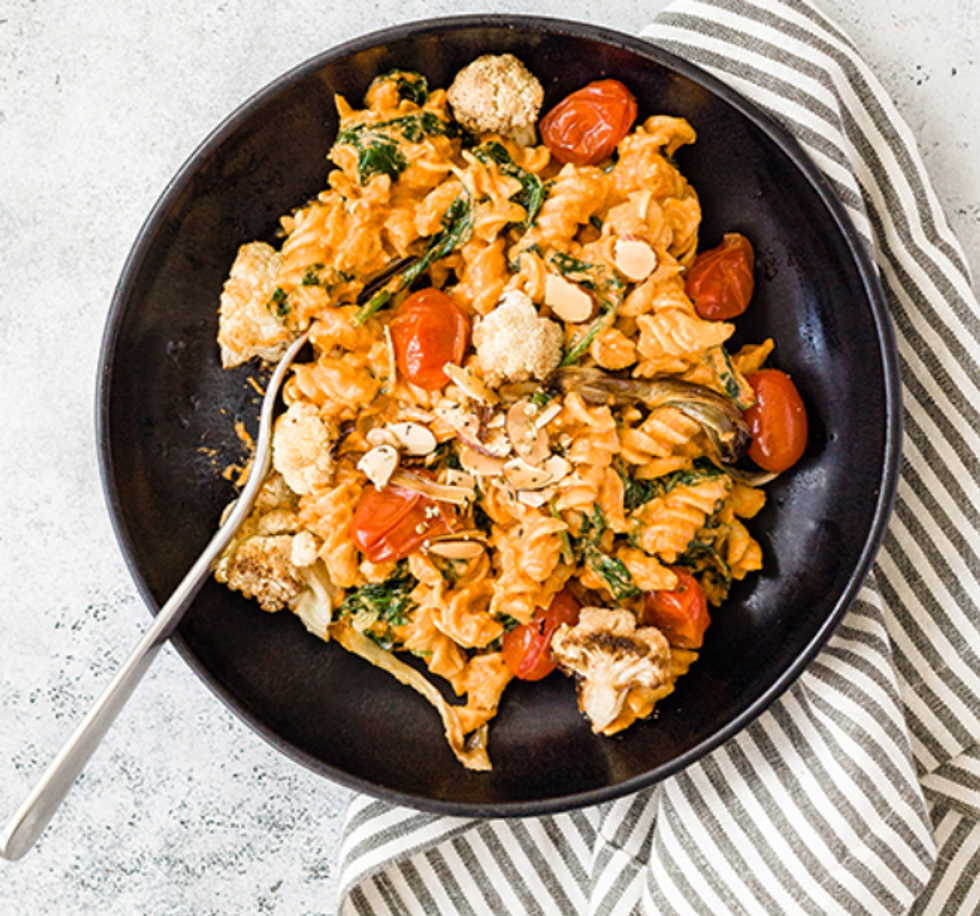 Italian food is my favorite cuisine ever, so when I saw this on the Thistle menu I was more excited than usual for dinner. And now Thistles Romesco Pasta is one of my new favorite Italian dishes.
The stand-out part of Thistle for me is their protein add-ons. All their meals are plant-focused (which you might've picked up on already), so they're perfect for vegans and vegetarians, but they're also perfect for someone like me who just wants to eat less meat and try meat-free dishes a few days a week. Each meal is vegan but also comes with the option to have protein add-ons for every meal. . For this dish, I can either opt for Basil Cannellini Beans or Basil Chicken in my pasta.
2. Southwest Sweet Potato Taco Salad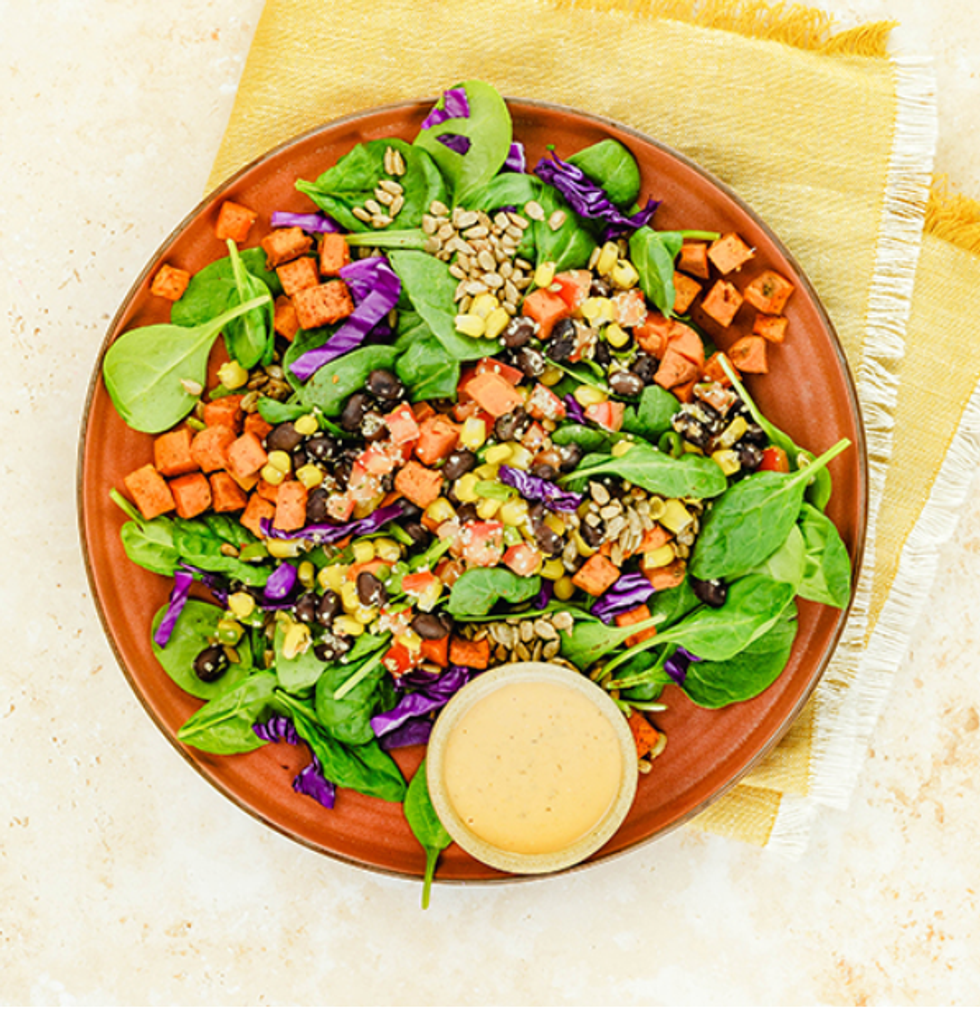 Finally, a salad I could eat every day that fills me and tastes good, thanks to the gourmet chefs making them. I would've never thought to mix roasted sweet potatoes, corn, black beans, sunflower seeds with creamy chipotle ranch dressing to make a salad. I'll be honest, I was worried when I first ordered this salad, would the vegetables and dressing still be fresh? But all the vegetables and every other ingredient I receive from Thistle are always super fresh, and the food combinations always taste so delicious.
Plus all the meals are designed by nutritionists to ensure your body is getting all of the macronutrients, vitamins, and minerals it needs for a healthy diet.
3. Peanut Butter Ganache Bar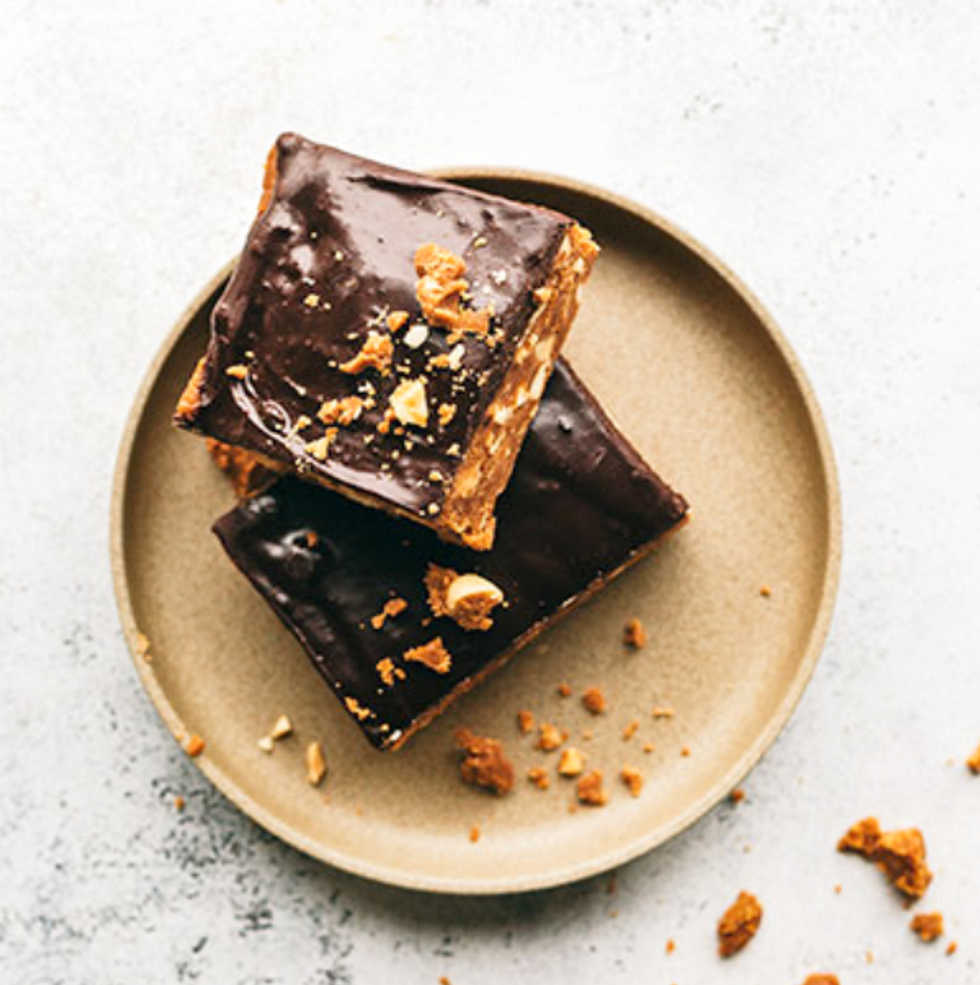 I have a major sweet tooth that just gets worse the more I try to ignore it. But with Thistle's snacks like this peanut butter and dark chocolate goodness, I can keep it at bay. They also offer savory snacks, like Dolma Snack Plates and Harissa-Topped Hummus with veggies which keep me full throughout the day. I love to keep the sweet snacks for after dinner - the Black Forest Truffles make a perfect dessert. Yum.
4. Roasted Apple & Squash Chipotle Chili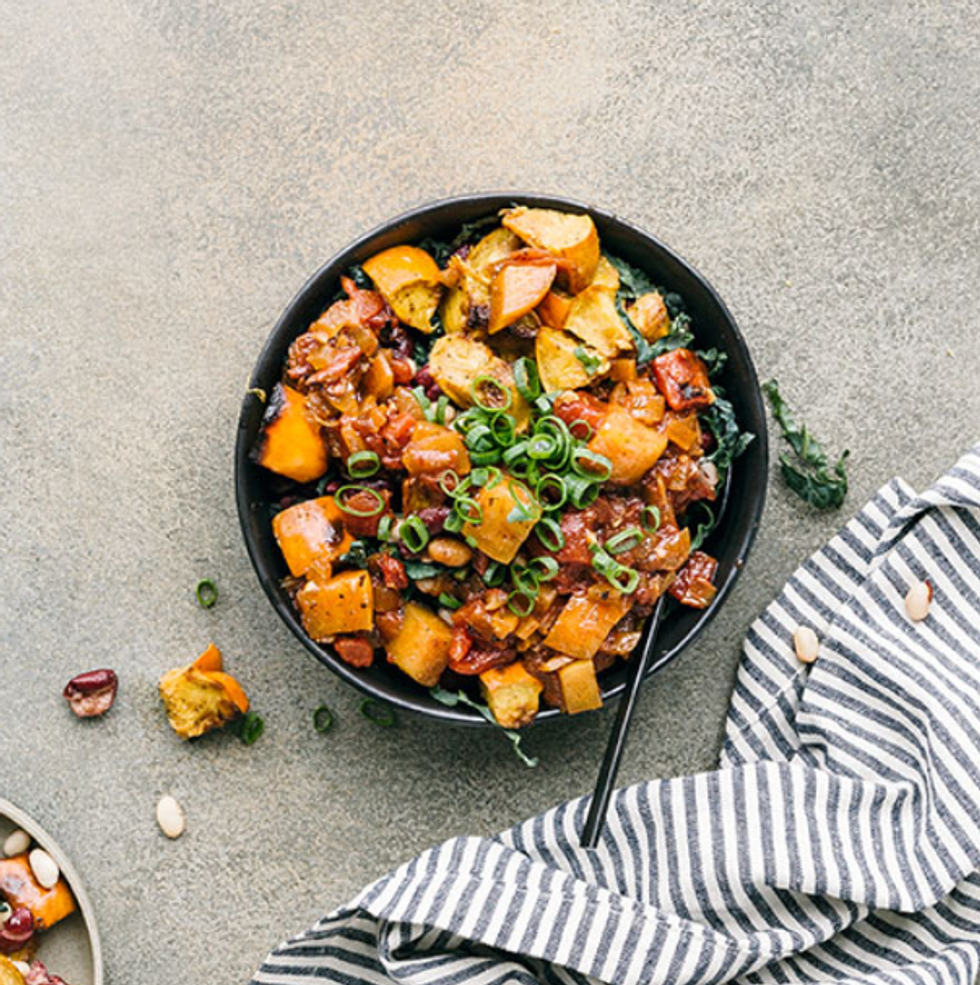 My last, but certainly not least is their Chili bowl. One of my most favorite dinners to cook is chili but I never seem to get the spice mix right, and I end up spending most of my day prepping and cooking it. The mixture of fresh vegetables, smokey chipotle broth, and hearty bean chili is the perfect combination. And I don't have to slave over a pot all day to enjoy it!
Plus, I can choose from Savory Pinto Beans or Savory Ground Pork for my protein add-on. I now usually only eat meat 2-3 days a week and Thistle makes the decision to switch super easy and delicious.
5. Chunky Monkey Smoothie topped with Granola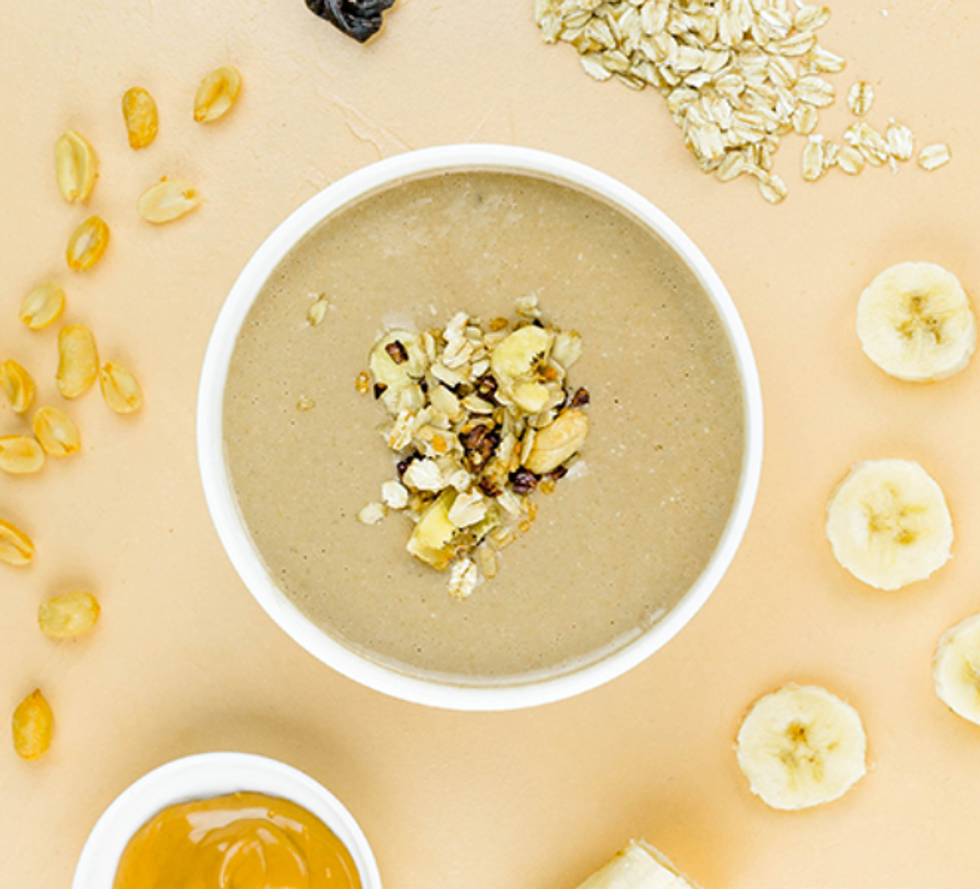 The thoughts of having this smoothie for breakfast make getting out of bed in the morning a little easier. And yes, Thistle isn't just one meal a day, they provide breakfast, lunch, dinner, and snacks. This sweet, crunchy, chocolatey, creamy, and slightly salty breakfast, full of the vitamins and minerals my body needs is the perfect way to wake me up and keep me going all morning long.
My mouth is watering thinking about these Thistle meals. Thankfully my fridge is full for the week with new Thistle meals for me to enjoy. With a new menu every week, I will never get bored. All I have to do is give some of them a quick heat up and they are ready to go. With flexible customizable plans that start as low as $42 per week is amazing and exactly what I need right now.
Eating healthy has never been so easy or tasted so good, thanks to Thistle!
SPECIAL OFFER: Our friends at Thistle are extending a limited-time offer to our readers! Follow this link to get $100 off over your first four weeks!