2020 has been an influential year for food, especially in the plant-based realm
Thistle is a meal kit service that focuses on eating healthier and organic plant-based foods
Read our review below or visit Thistle.co for more
We've all been striving to achieve a healthy balanced diet. But that isn't easy. Sometimes you need to prioritize convenient foods - and sometimes that's the unhealthiest option.
The ready-to-eat pizzas and frozen vegetables can be misleading - we think oh it's vegetables that's great, but it's not as nutritious as fresh organic vegetables and other plant-based foods, including proteins.
Our editors looked to find the best plant-based options out there and found Thistle - they offer ready-to-eat, nutritionist-designed meals delivered right to your door.
Our editors first looked through the website in detail, trying to find what makes it different. It is fully prepared food delivered to your door (no shopping, prepping, chopping or cooking necessary). The website is fully transparent in terms of whole food ingredients and recipes.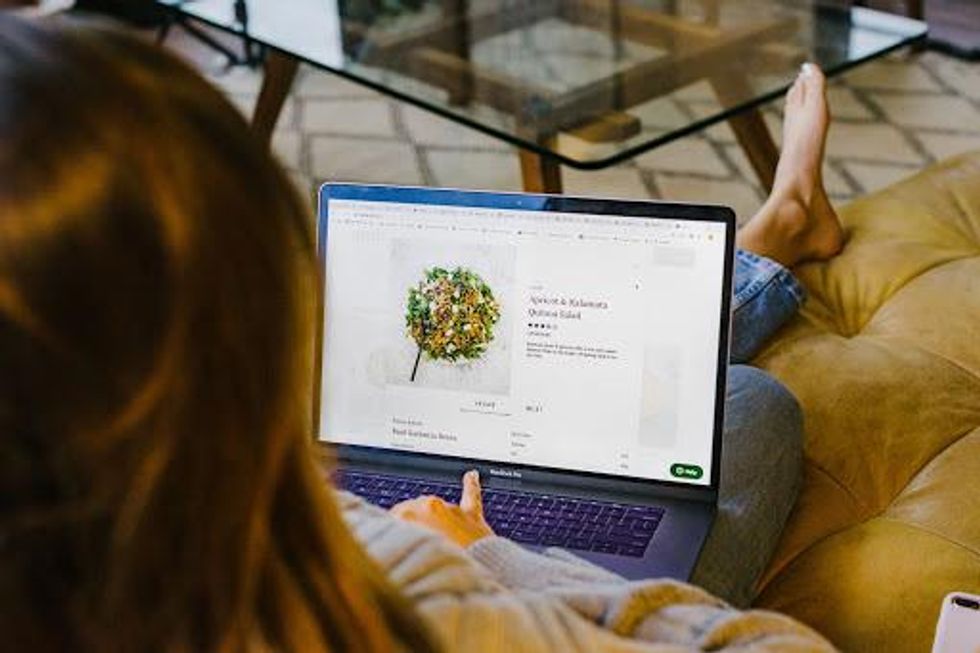 Our editors signed up for the Thistle subscription which is around $11.50 per meal. The plan is completely customizable and has meals for breakfast, lunch, and dinner which are designed by in-house chefs and change every week.

We customized our menu and were all set to go! The food came so well-packaged to our door. Everything was stored separately and all it needed was a few minutes in the microwave or 2-3 minutes on the stove.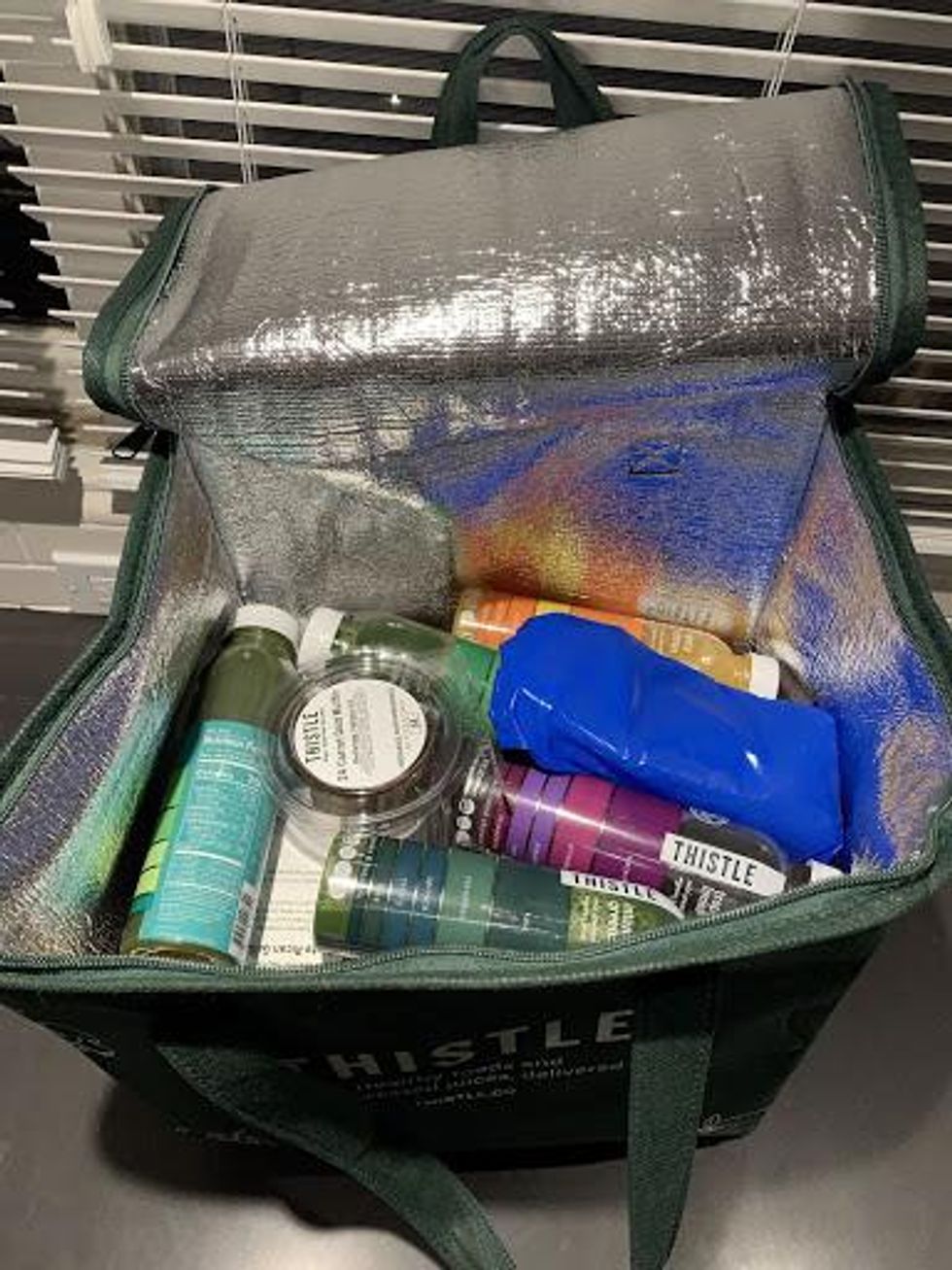 One of the first meals I tried was the Okinawan Sweet Potato Waffle with Lemon Coconut Drizzle. It was sweet, doughy and tangy. I have never had a potato waffle before, but now I don't know if I want to go back to the flour ones.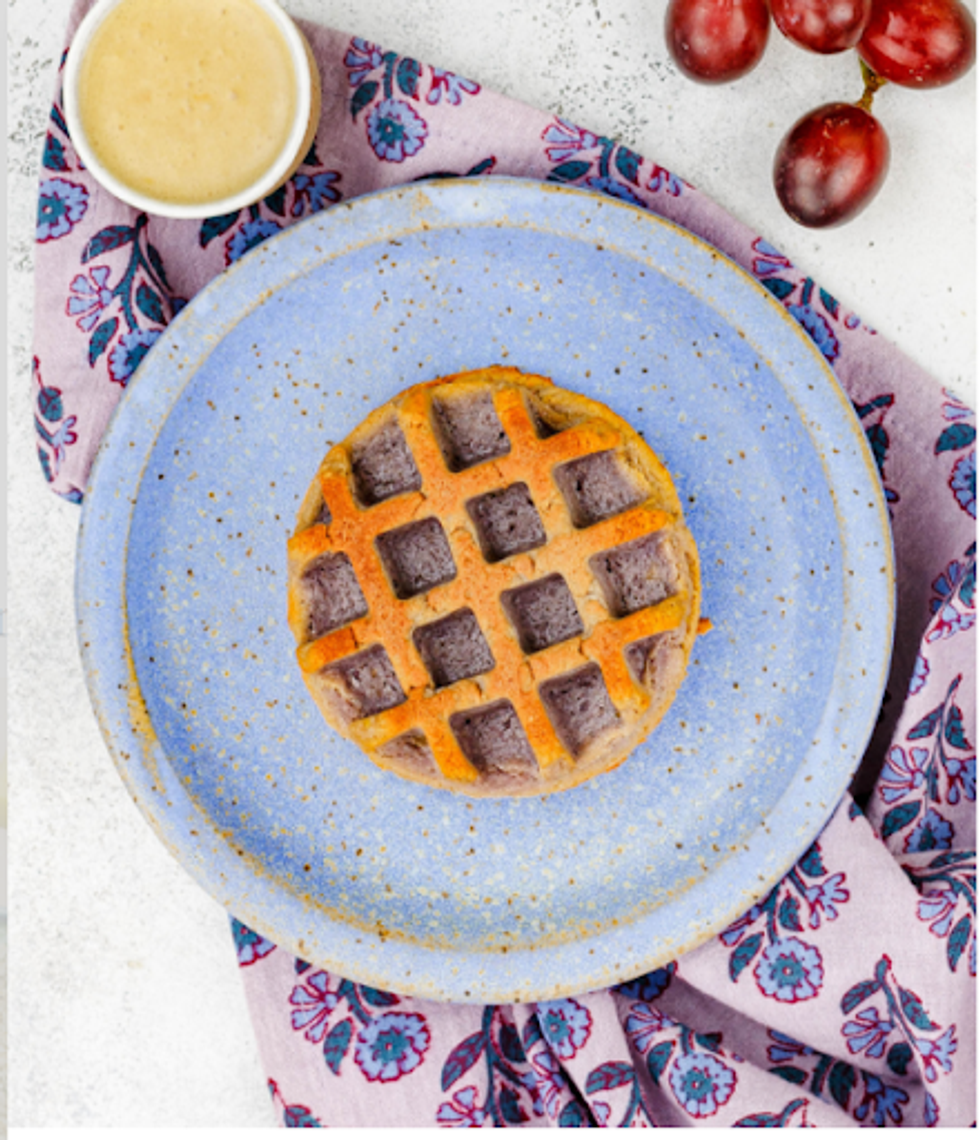 After the amazing breakfast, I couldn't wait to see what lunch and dinner had in store for me. For lunch, I had the Wild Rice Spring Pilaf which was a salad with leeks and crunchy sunflower seeds. Dinner was Hoisin Noodles; the sweet and savory flavor was amazing. They have meat add-ons and I decided to add Sesame Ground Pork to my noodles. It was such a substantial meal.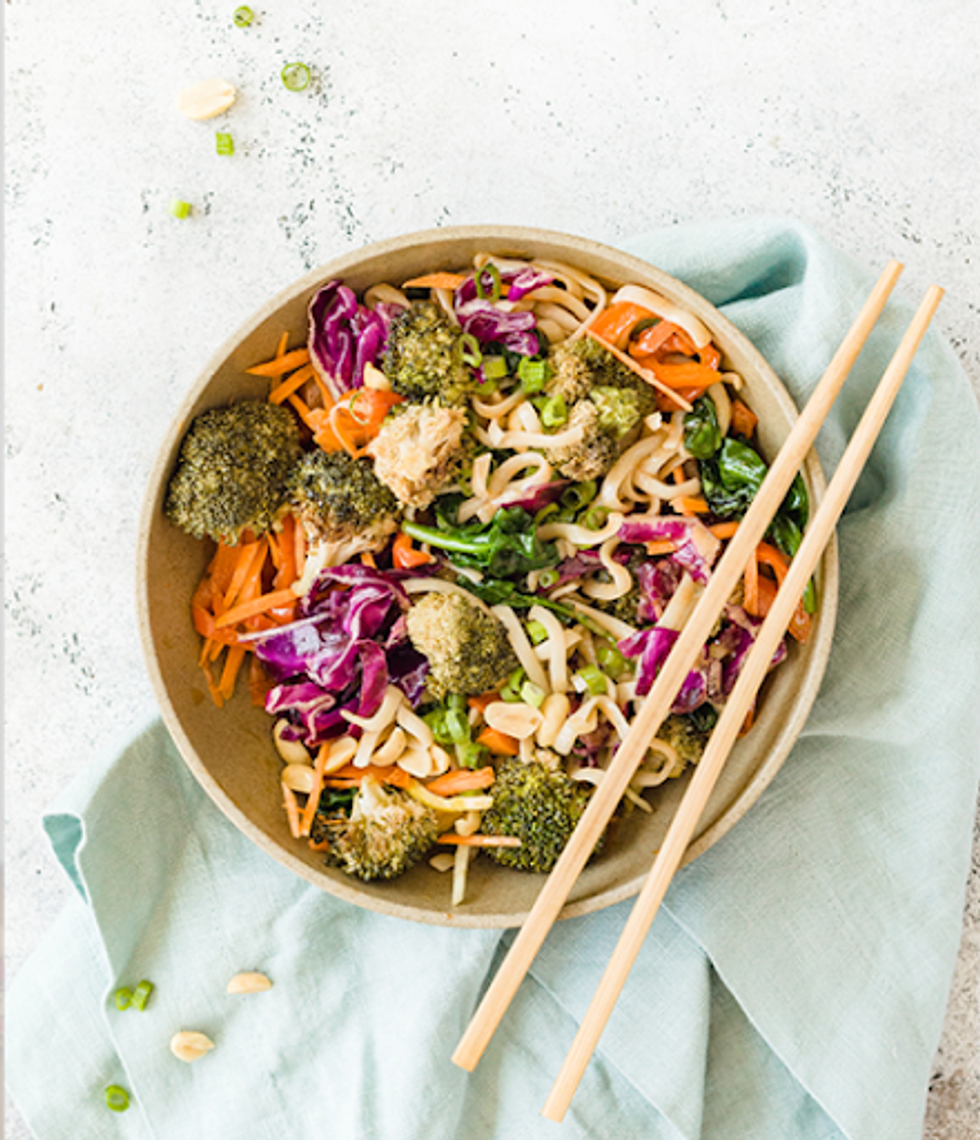 If I didn't want full meals and needed something to munch on after my workout, their juices are perfect. I especially love their Refreshing Greens juice. It's filled with Kale, Cucumber, Pineapple, Aloe Vera, Coconut Water, Lemon, and Mint.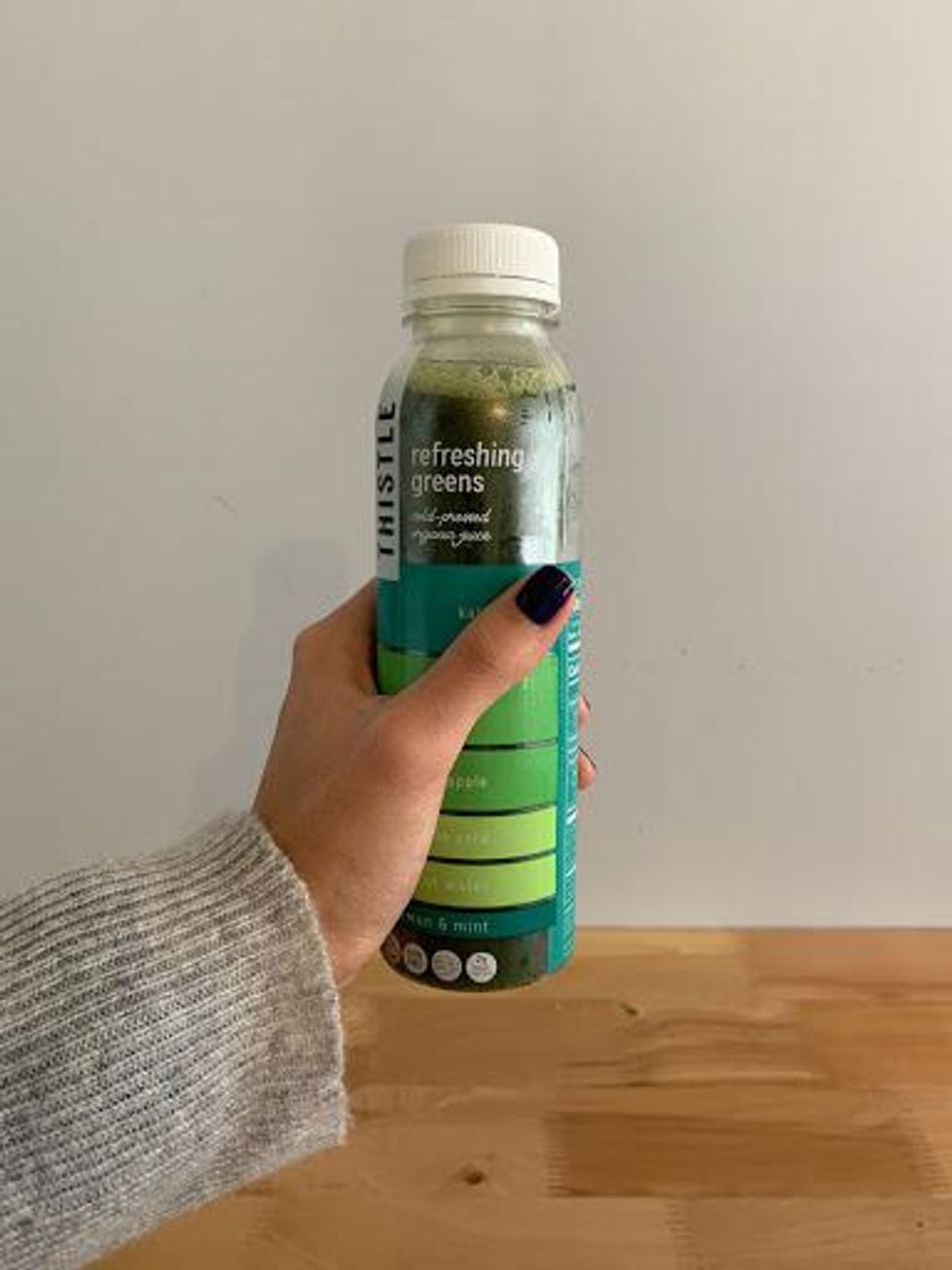 Apart from their juices, they also have other sides like Baby Avocado and new salad jars. These are perfect to take on the go.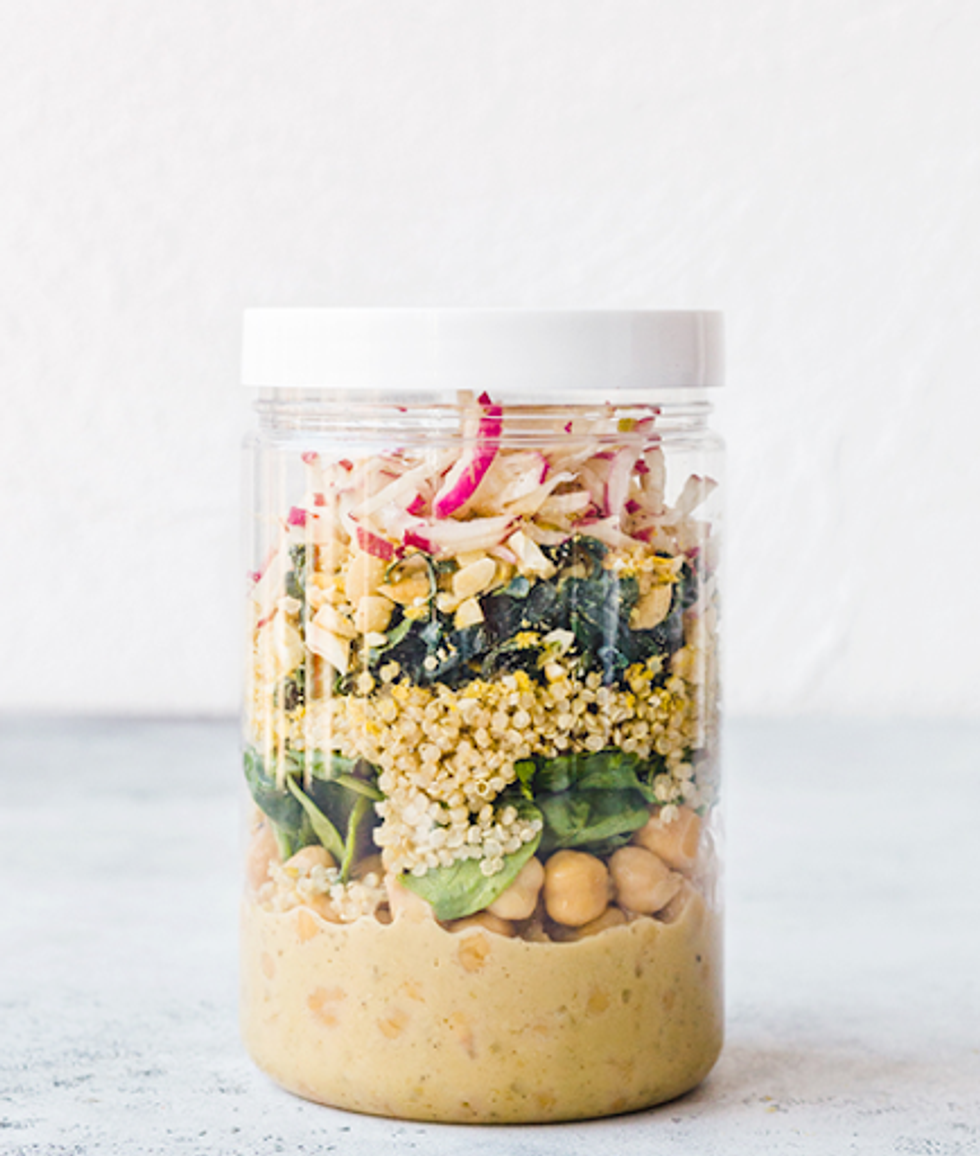 The meals are perfect - they have given me the chance to explore different cuisines, which I normally wouldn't try. I have so much more fruit, veggies, protein and fiber in my diet than I did before.

It is a great way for me to eat a balanced diet without worrying about having enough time.
Our editors have loved Thistle and the convenience of being able to skip, cancel or pause your plan at any time. The ingredients are always fresh and organic, and the meals have given us so much more energy, we don't feel as bloated or sleepy after a meal (the way you feel after a big roast dinner).
If you are looking to stay healthy and eat more plant-based food, give Thistle a try!
SPECIAL OFFER: Our friends at Thistle are extending a limited time offer to our readers! Follow this link to get $100 off over your first four weeks!