Congrats on the big day! The "I dos" and party may be over, but your honeymoon awaits. Romance is on the agenda, but what about adventure? For the thrill-seeking couples, these 10 honeymoon spots will excite and delight. Save those lazy days for your 50th anniversary and live it up now!
Machu Picchu, Peru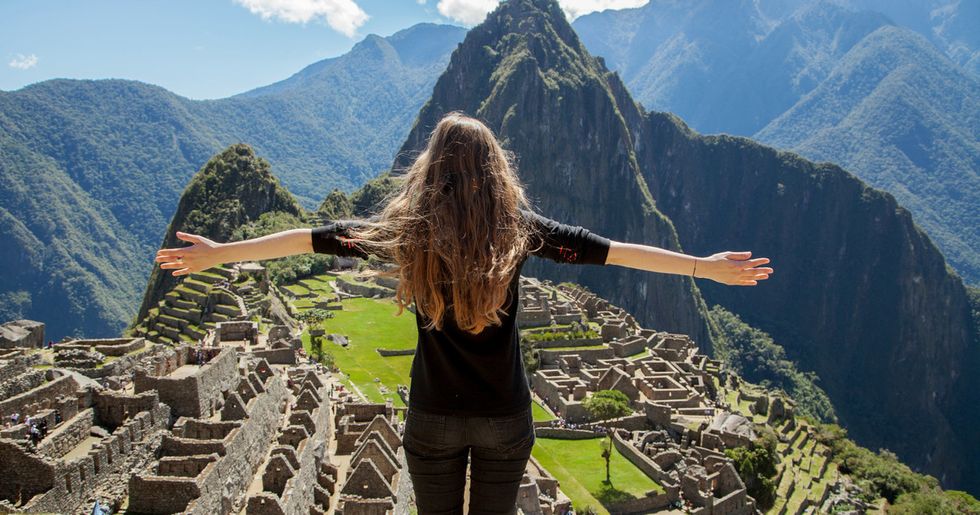 getyourguide
The views! The ruins! The hiking! Yes, Machu Picchu, which islocated along the rocky countryside northwest of Cuzco is made for the outdoorsy, adventurous types. Why sit by a pool sipping a Margarita when you can trek to the mountain top with your new spouse? There will be plenty of time to unwind when you get back to your room… hint, hint! As per History.com, Machu Picchu is, "A UNESCO World Heritage Site since 1983 and (was) designated one of the New Seven Wonders of the World in 2007."
Queenstown, New Zealand

newzealand
If you are willing to travel the distance, Queenstown, New Zealand is an adventurous spot for active couples. As per Brides, "Year-round, Queenstown, New Zealand holds the crown for its sheer volume of high-energy activities. From fast-paced jet-boating and bungee jumping to canyon swinging and ice climbing, the South Island alpine town's dozens of excursions will bring your wedding-day grins back to your faces." Sounds like "for better or for worse" is about to get a heck of a lot better already! New couple… New Zealand!
Rocky Mountains, Colorado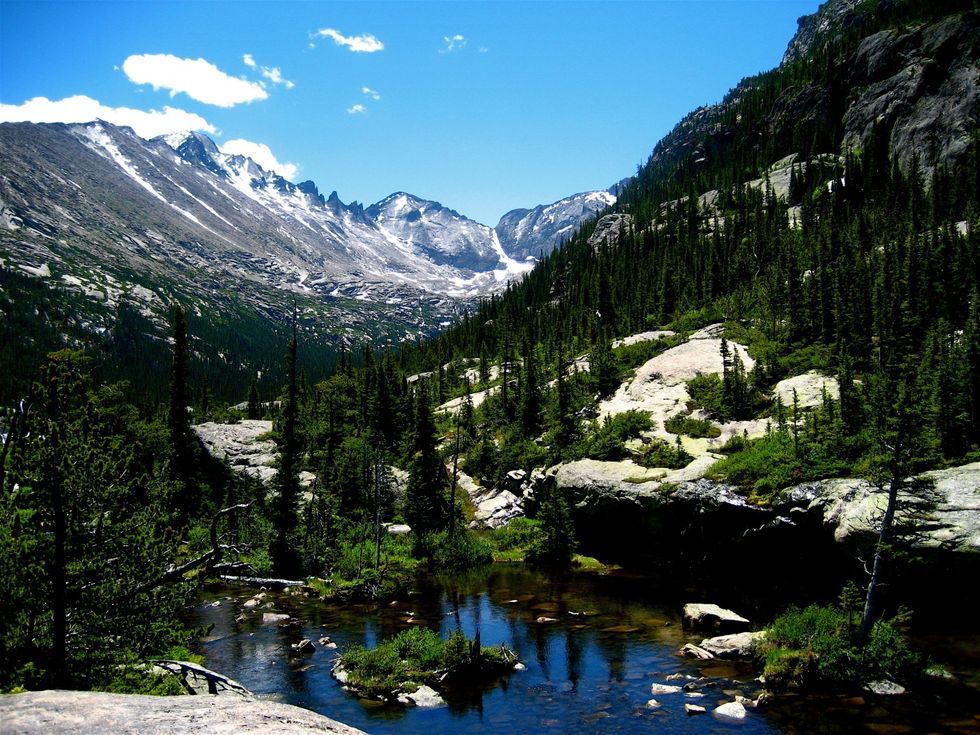 vertizontalliving
If the Poconos sounds like a drag, head west to Colorado and find revved-up romance in the Rocky Mountains. While Colorado doesn't normally sound all too sexy, you'll have a new perspective when you spend your honeymoon horseback riding, skiing, snowshoeing, and fishing. Rocky Mountain National Parkwill have you hiking and taking in the wonderous wildlife with your one and only. For the real adventurist, skip the hotels and go camping instead. Falling asleep in your honey's arms under the stars isn't a bad way to begin your forever after.
Kruger National Park, South Africa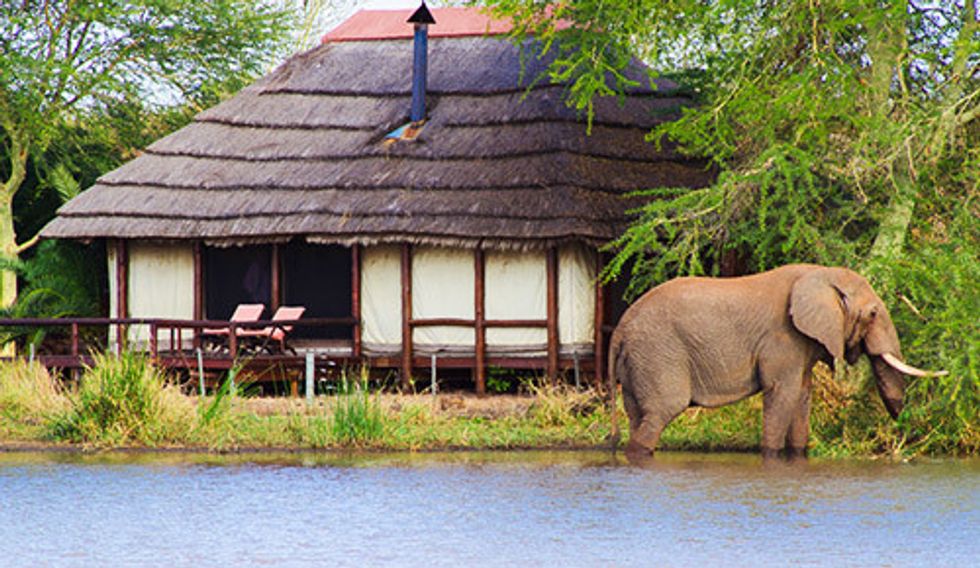 krugerpark
A safari is nothing like a bed & breakfast, but if thrills and chills are for you and your loved one, Kruger National Park, South Africa, one of Africa's largest game reserves, will be exotic and exciting. According to Travel Channel, "Royal Malewane's six suites promise the ultimate luxurious wildlife experience. Get up close to Africa's Big 5 - buffalo, elephant, rhino, leopard and lion." Once you've had your fill of roars and tours, take a hot air balloon ride towards the clear blue sky. Adventure like this comes once in a lifetime!
Saba, Netherlands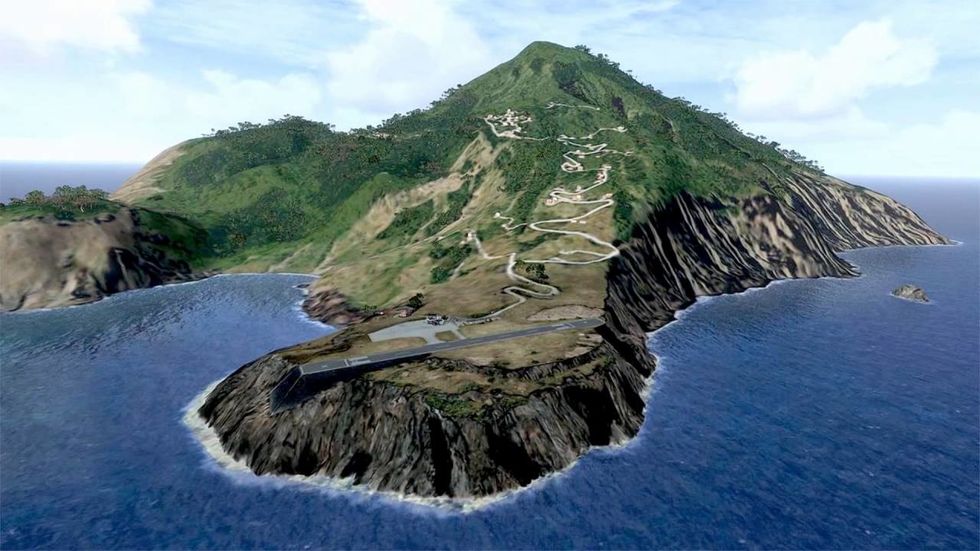 youtube
Filled with boulders and rocks perfect for climbing, picturesque meadows, and breathtaking volcanos and coves, Saba, a 13-square-kilometer Caribbean island, is a sensational destination for the nature-loving couple seeking a honeymoon off-the-beaten-path. Martha Stewart Weddingsnotes "there are 17 well-marked trails on the nearly 3,000-foot Mount Scenery, which is the highest point in the Netherlands." Since you've been married, you've felt like you're on top of the world. Here, you truly will be!
Gurabo, Puerto Rico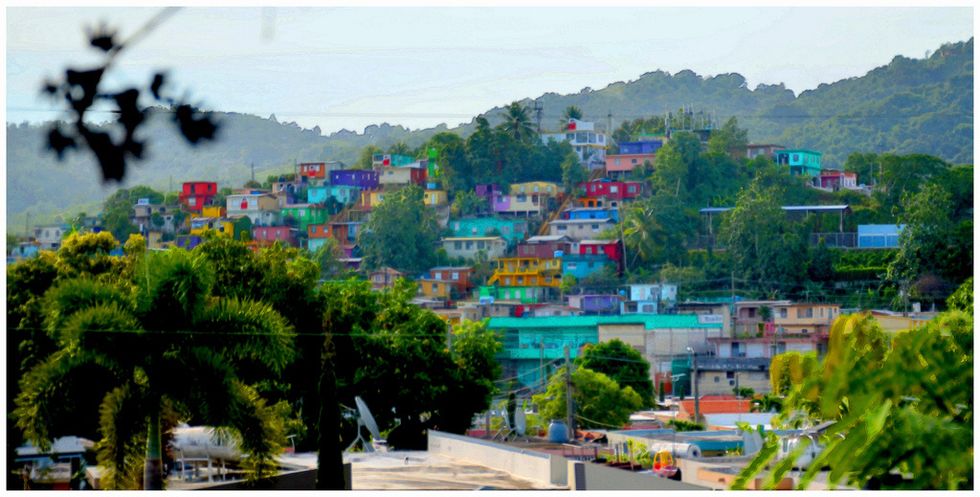 flickr
Sure, lots of newlyweds head off to Puerto Rico for a romantic honeymoon, but Gurabo isn't the cookie-cutter hotspot. Here, as per Travel + Leisure, while there are peaceful lakes and lovely hillsides, "Paddle Paradise hosts kayaking, paddle-boarding, and zip-line excursions for nature lovers." Gurabo is known as "La Ciudad de las Escaleras" (city of the stairs), so climb your way to adventure with your spouse by your side!
Victoria Falls, Zambia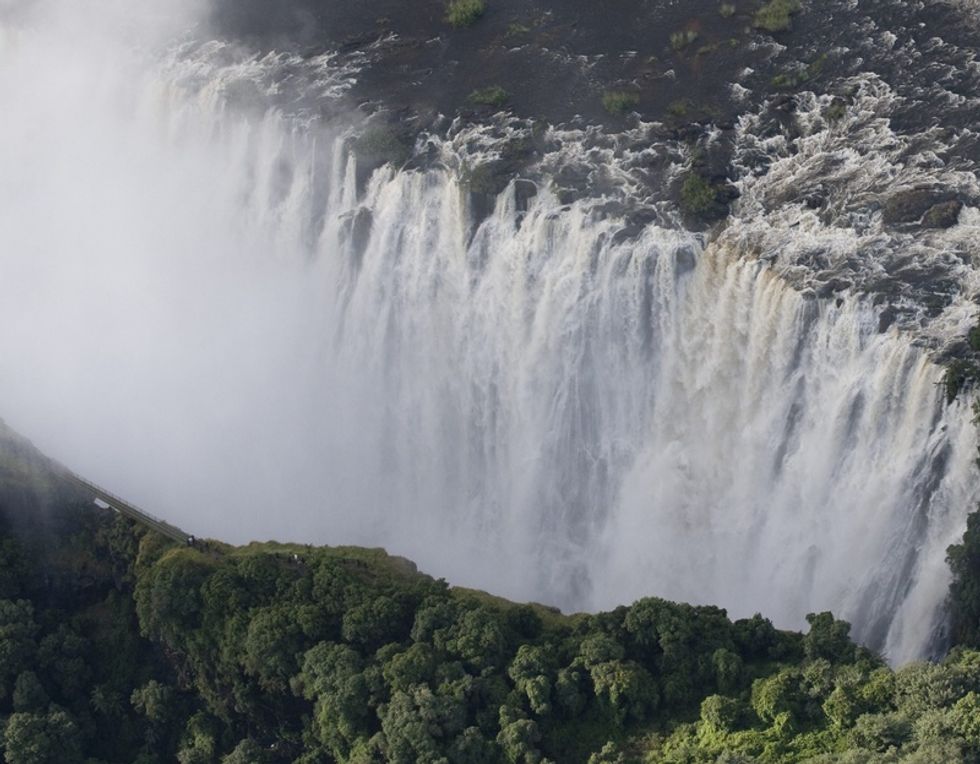 livingstonetourism
Located on the Zambezi River, Victoria Falls, Zambia is not your typical honeymoon spot, but it will be one you'll never forget. A waterfall of wonder, "It has been described by CNN as one of the Seven Natural Wonders of the world." As per Travel + Leisure, "After thousands of years of erosion, several rock pools have formed along the length of Victoria Falls; one of them, aptly named the Devil's Pool, is right on the very edge of the sheer drop." If you are up for the thrill, book your tickets and be wowed by a waterfall of epic proportions.
Kauai, Hawaii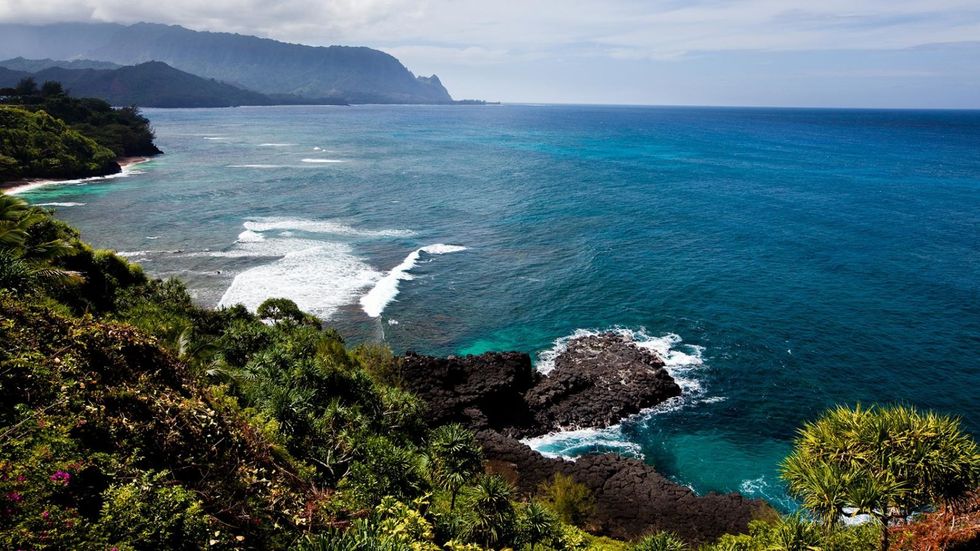 gohawaii
Many honeymooners set out for an island vacation for their first big trip as a couple, but Kauai, Hawaii's fourth largest island, offers so much more than your average surf and sand. Here, as per Travel + Leisure, "The north shore of Kauai is lined with 3,000-foot-tall cliffs, cascading waterfalls, and the beautiful Hanalei Bay. Honeymooners can take an early morning hike up the Kalalau Trail on the Napali Coast." Kayak, snorkel, or zipline… just be sure to make the most of this lively locale with your lover.
Chugach Mountains, Alaska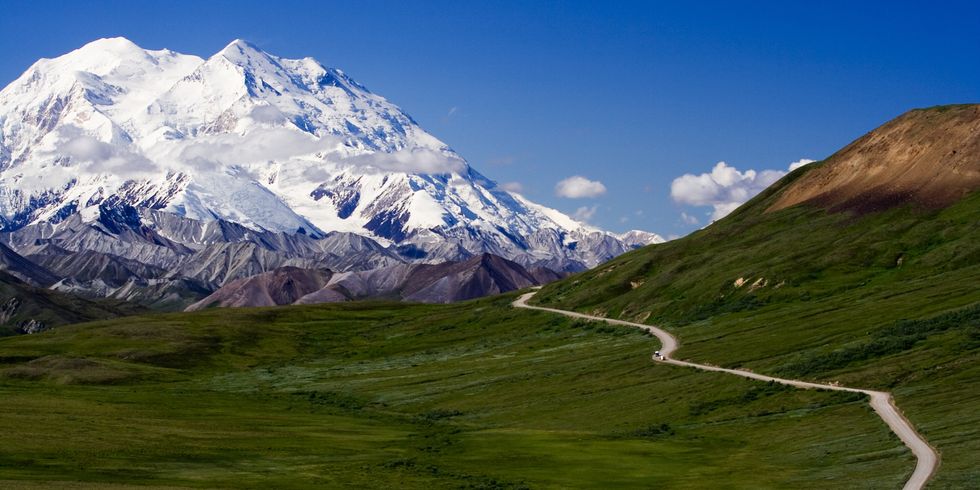 anchorage
Your darling will keep you warm all day, even in the chilly climate of Alaska. When you honeymoon in the Chugach Mountains, the skiing will be the main event… aside from your romantic nights, of course. According toVisit Anchorage Alaska, "Combined, Chugach State Park and Chugach National Forest are home to some of the most accessible outdoor adventures in the state. Best of all, some of the top trailheads and access points are just 20 minutes from downtown. Chugach National Forest is the second largest national forest in the U.S." The landscape is amazing to take in as you hike your way through your honeymoon.
Uluwatu, Bali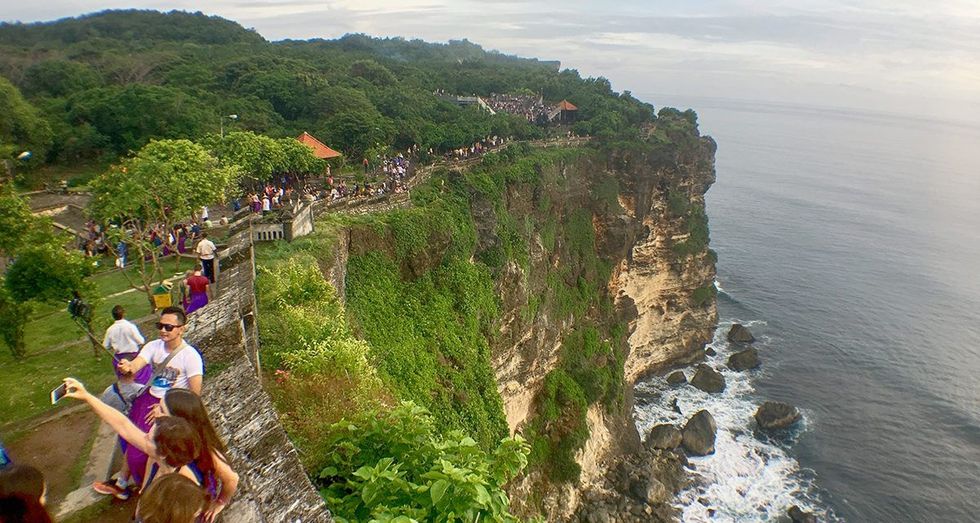 wanderlass
Surfing was never so sexy! Head to Uluwatu, Bali with your new bride or groom and test the waters as you surf in one of the most magical places on Earth. As per Bali by Hotels.com, "Uluwatu is the most popular area on Bali's Bukit peninsula, best known for the namesake landmark cliff-top temple. The hilly limestone region is home to Bali's most scenic luxury villas and resorts, with facilities on towering cliffs, overlooking the Indian Ocean." If your new spouse isn't dreamy enough, this honeymoon will be a dream come true!
Adventure will keep the romance alive! Not to mention, your photos will be out-of-this-world. Look out Instagram!