If you have a taste for the finer things in life, caviar is surely on the menu…or at least you'd like it to be. As explained by The Daily Meal "(Caviar) is the salted eggs harvested from a large, white-fleshed fish known as the sturgeon. The eggs of the female fish are harvested from the ovary, passed through a fine-meshed strainer, and drained of liquid, fat, and membranes. They are then salted lightly and cured in containers; the curing process causes the eggs to firm up. There are several species of sturgeon, including osetra, sevruga, and beluga, the most prized. Some commercially harvested species include the white sturgeon, shortnose sturgeon, starry (aka sevruga) sturgeon, beluga sturgeon, and the starlet."
No matter your preference or price point, NYC has some amazing places to sample the sea's most savory selections. Here are five must-stop spots in the Big Apple for caviar connoisseurs and newbies to get a nibble.
Caviar Russe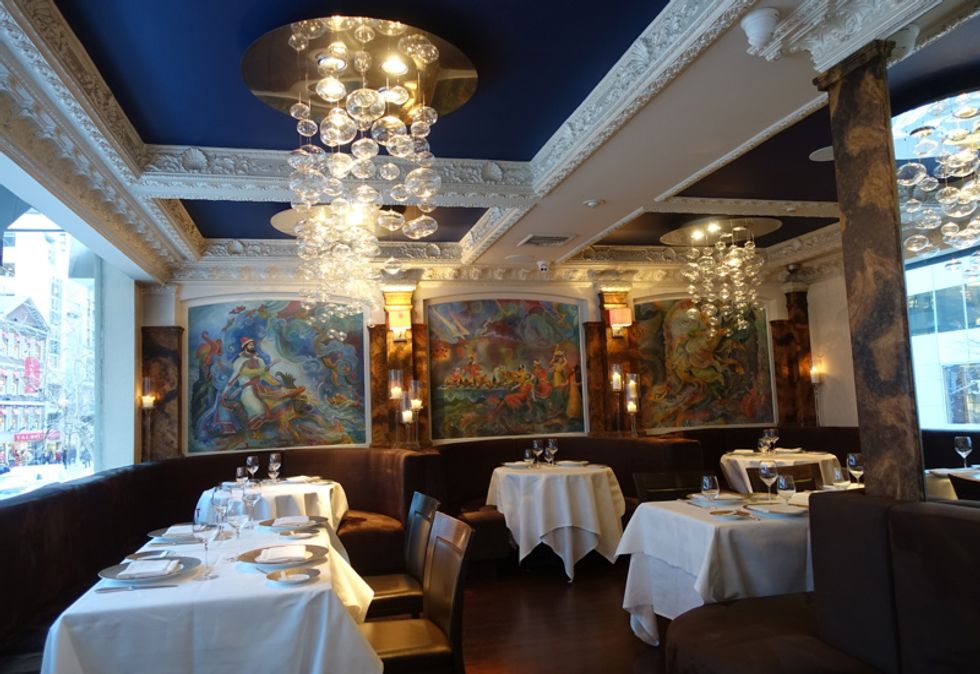 Caviar RusseVia travelsort.com
Madison Avenue is known for high-end everything, making Caviar Russe planted in the perfect location. Here you'll sample some of the finest caviar around at prices that reflect its top-notch quality. Along with caviar plates with all the classic accouterments, you can come in for brunch, lunch, or dinner and delight in a tasting menu, complete with caviar to chocolate. Every dish is prepared to perfection, the ambiance is NYC-chic, and the food speaks for itself.

538 Madison Ave. New York, NY
Olma Caviar Boutique & Bar at The Plaza Food Hall by Todd English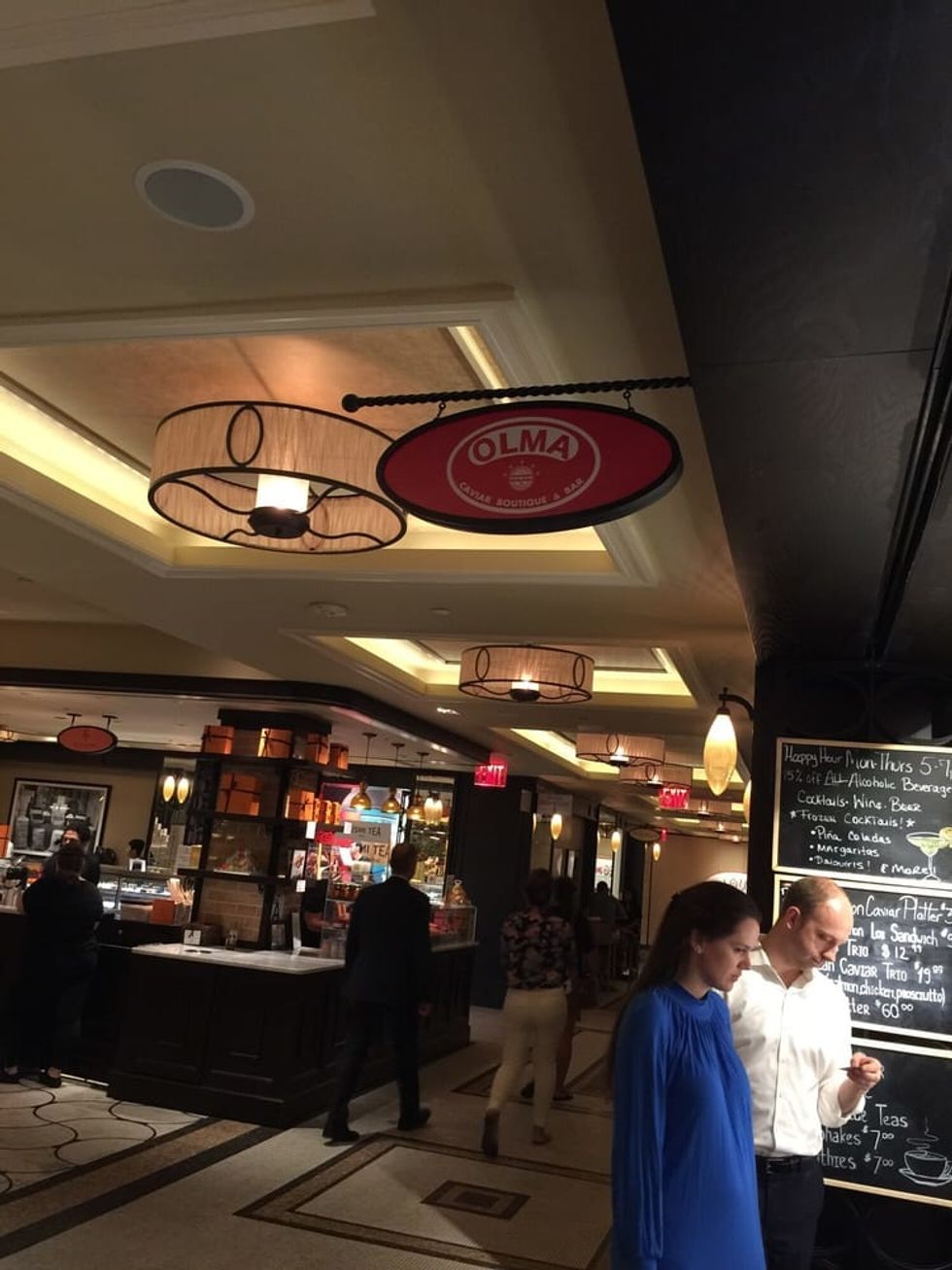 OlmaVia yelp.com
The expansive Food Hall at NYC's Plaza Hotel is full of delicious delights, tempting travelers and the city's culinarily curious to stop in for a taste of something spectacular. If caviar is your choice for an afternoon indulgence, Olma Caviar Boutique & Bar will not disappoint. Fine red and black caviar at a variety of prices will please the palate, along with smoked salmon, Foie Gras, truffles, and other tasty tidbits. Paired with a glorious glass of bubbly or a swift shot of vodka, your day at the Plaza couldn't be more pleasurable. Visit Olma Restaurant & Bar on Manhattan's UWS too.

1 West 59th St. New York, NY
Petrossian Boutique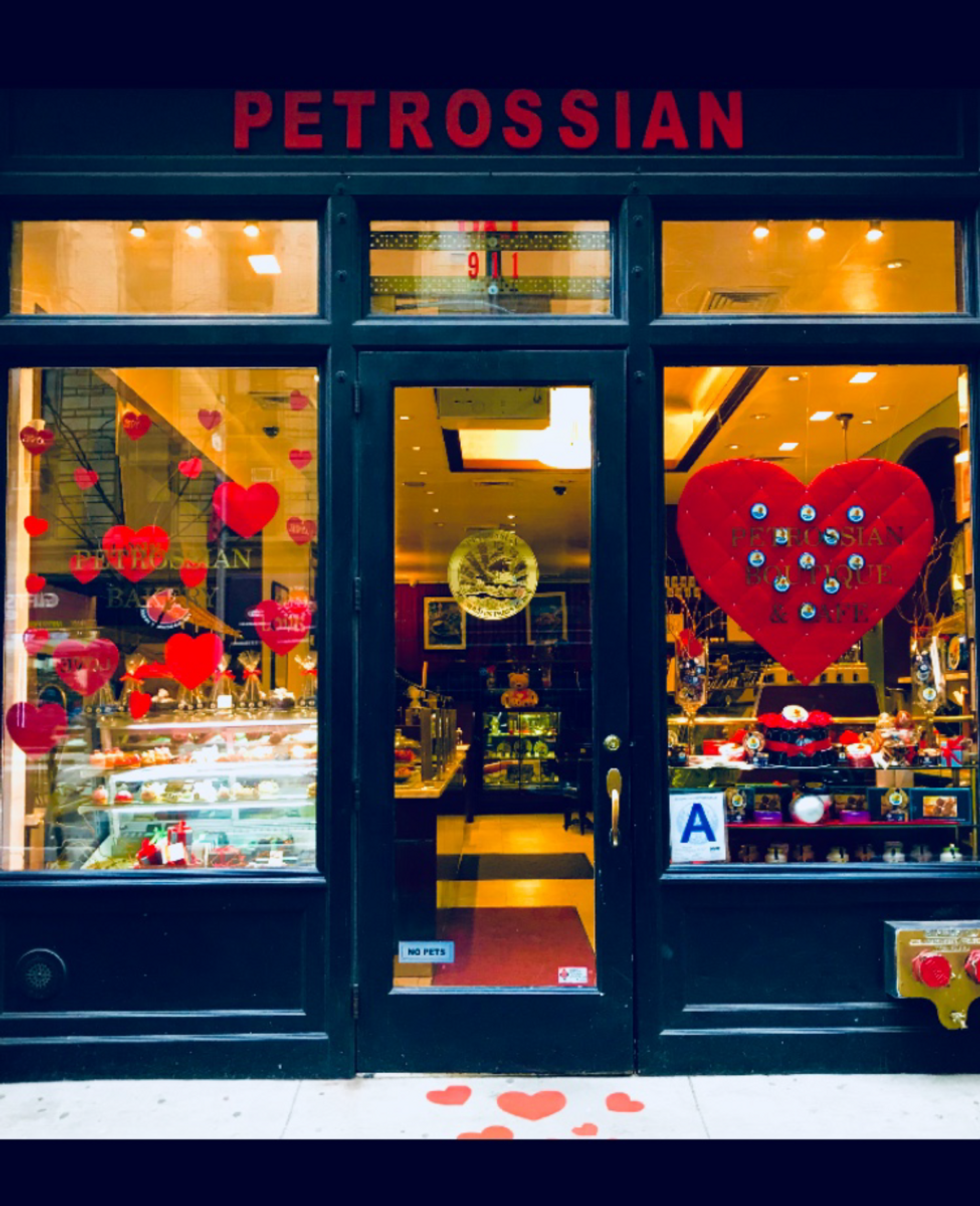 Petrossian Via petrossian.com
Come in for breakfast, brunch, lunch, or a special snack and see how Petrossian Boutiqueis serving up pure splendor by way of caviar and all that comes along for the ride. From tarts to salads to fish and Foie Gras, Petrossian offers so much more than caviar, but folks come from near and far for the boutique's best morsels from the ocean. A la carte or with toast points and crème fraiche, the caviar is top-of-the-line and lovely. Try their tasting portion which comes with smoked salmon and sturgeon and a complimentary flute of Champagne. Cheers!

911 Seventh Ave. New York, NY
Mari Vanna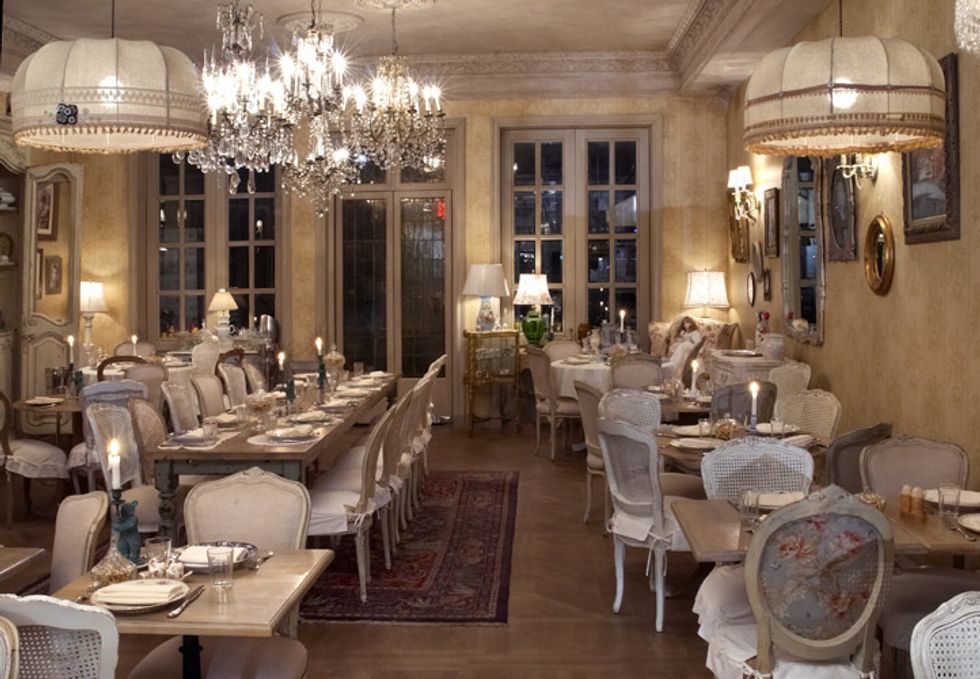 Mari Vanna Via marivanna.ru
Rush into this Russian restaurant and experience caviar the classic way.Mari Vanna has a wealth of Russian dishes to enjoy, including a complete caviar menu served with warm Russian blinis and the traditional condiments. Pair your caviar plate with one of the restaurant's unique house-infused vodkas - flavors like black currant, horseradish, and pepper & honey are exquisite. The caviar may draw you in, but be sure to try some classics like cured herring, chicken Kyiv, and a bowl of borsch. And save room for a slice of Medovik – traditional Russian honey layered cake. Caviar and cake…what could be better?

41 East 20th St. New York, NY
Russian Vodka Room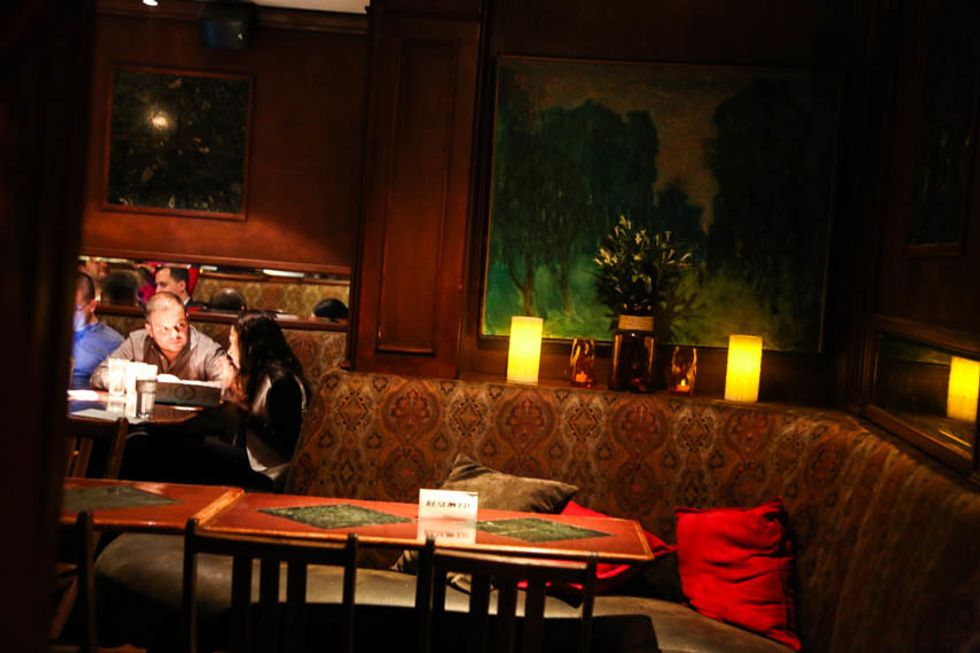 Russian Vodka Room Via sideways.nyc
While you may be drawn in by the hundreds of vodkas poured at NYC's Russian Vodka Room, the caviar selection is just as impressive, served the traditional Russian way with bite-sized blinis and the toppings that only enhance what's already near perfect. As you delve into the delicious, enjoy entertaining jazzy piano music and an old-world ambiance filled with friends, food, and the finer things in life.

265 West 52nd St. New York, NY
Craving caviar? NYC is on the menu.