My skin has been through a lot. And, unfortunately, it shows.
After years of acne treatments, facials and at-home facials, reddit threads, skincare blogs, and more, you'd think I'd be the picture of radiance. On my best days, I am. But most days, my skin is fighting for its life trying to adjust to the various treatments and active ingredients I subject it to.
The changing of the seasons doesn't help. For most of us, the coming of fall means colder weather and drier, more fragile skin. My moisture barrier — the peptides and proteins that keep the skin plump by retaining water — can't take much more of this.
This season, I decided to make a change. I've stocked up on moisturizers and hydrating masks and I'm auditing how the other aspects of my routine make me feel — this acid stings, this oil is too heavy, this serum is too tacky. Famously, the most difficult skincare product to find is sunscreen.
Despite its status as one of the most integral elements of anyone's skincare routine, a solid sunscreen is hard to find. With my darker complexion, finding a good sunscreen, composed of clean ingredients, is close to impossible.
Lo and behold: the Sunny Days SPF 30 Tinted Sunscreen from Tower 28. Since this tinted holy grail has made its way into my life, I've forsaken all others. But can it really be that good? The answer is: Yes, yes, yes.
Here's the thing: it shouldn't be this tough to find an effective sunscreen, but it is. In the same vein, it shouldn't be so hard to find effectual, tinted moisturizer, but it is — especially in darker tones. TheSunny Days SPF 30 Tinted Sunscreen has come from above, it seems, to solve both problems at once — for only $30. What an awesome value for a foundation and sunscreen in one.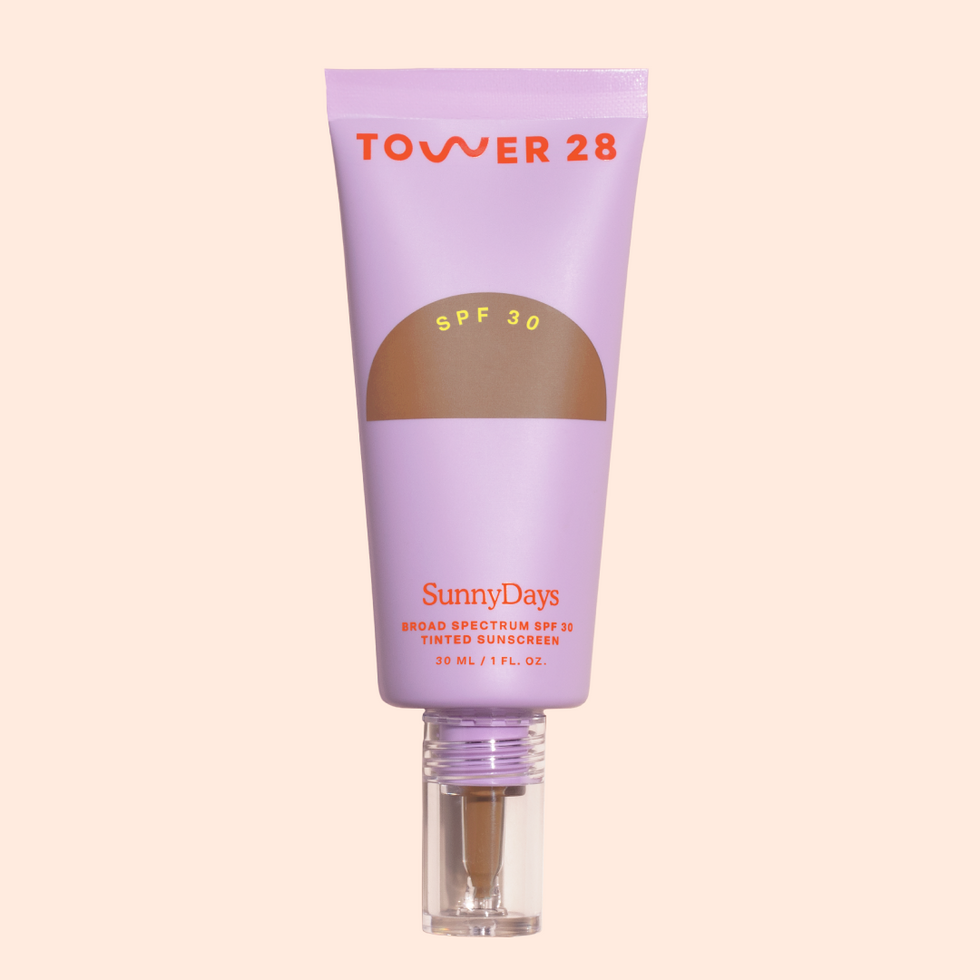 Alleyoop
Because it's tinted, the Sunny Days SPF 30 Tinted Sunscreen thankfully doesn't leave a white cast. However, most tinted sunscreens lack the shade range that gives me a natural, no-makeup look. Most are either visibly too light or too dark, rendering them useless so I stash them in my makeup bag to use as under-makeup instead.
However, the 2-in-1 mineral sunscreen foundation comes in 14 shades which are both easy to layer and blend. And while most SPF makeup offers scant protection, the Sunny Days SPF 30 Tinted Sunscreen features broad spectrum UVA/UVB SPF 30 protection.
As a quality foundation, it holds up, too. The creamy, buildable texture evens out redness, combats blue light pollution and soothes UV-stressed skin with minimal coverage so your skin still looks like skin — freckles and moles and all. Ingredients such as Californian prickly pear and aloe vera keep your skin hydrated while protecting it.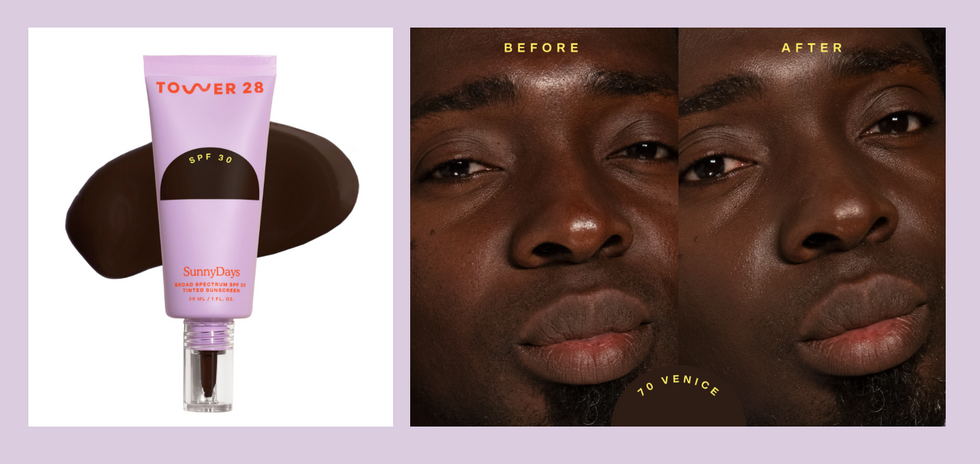 Tower28
The Sunny Days SPF 30 Tinted Sunscreen prioritizes sustainability. Its non-nano zinc formula is alcohol-free, fragrance-free, and reef-safe. Plus, theSunnyDays packaging is made with 60% recycled post-consumer-resin which helps divert waste from landfills and reduces the end-user responsibility associated with recyclable or compostable materials.
Tower 28 founder Amy Liu envisioned the brand in response to her own needs. She had eczema and it was impossible to find clean, sensitive-skin-safe makeup products, so she formulated a solution for herself.
Many products boast that they're suitable for "sensitive skin," but Liu's brand is actually certified by the National Eczema Association (NEA). Other "clean" beauty brands may use natural ingredients, but some of those — like essential oils and synthetic fragrances — can be harsh irritants. Tower28 uses calming ingredients in all their products, making them a reliable choice for all your beauty, makeup, and, now, sunscreen needs.
When Liu founded Tower 28, she wanted the brand to champion the message #ItsOkayToBeSensitive. Liu worked closely with the NEA to make sure their formulas are suitable for all sensitivities and celebrate sensitive skin rather than something to fix.
By accepting and celebrating her skin, Liu has reinvented skincare and makeup basics as we know them.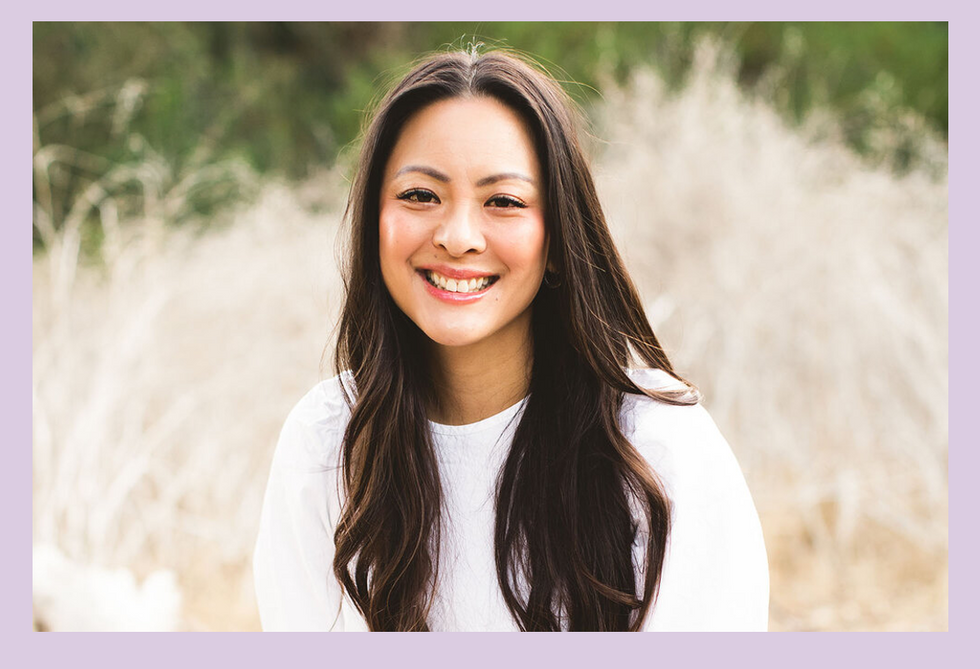 Amy Liu, Founder and CEO of Tower BeautyTower28
The beauty brand quickly amassed a cult-like audience who had been searching for a fun, efficient skincare line that wouldn't irritate their sensitive skin.
Celebrity makeup artist Kirin Bhatty — who has clients such as Tessa Thompson and Awkwafina — worked with Tower 28 to develop makeup shades and sunscreen that hold up well, with high-performance formulas that suit all skin tones without leaving a white cast or oxidation.
Other Tower 28 products we love run the gamut from skincare basics and makeup essentials to innovative, niche products that just make sense.
Here are some of our favorites:
SOS Daily Rescue Facial Spray ($28)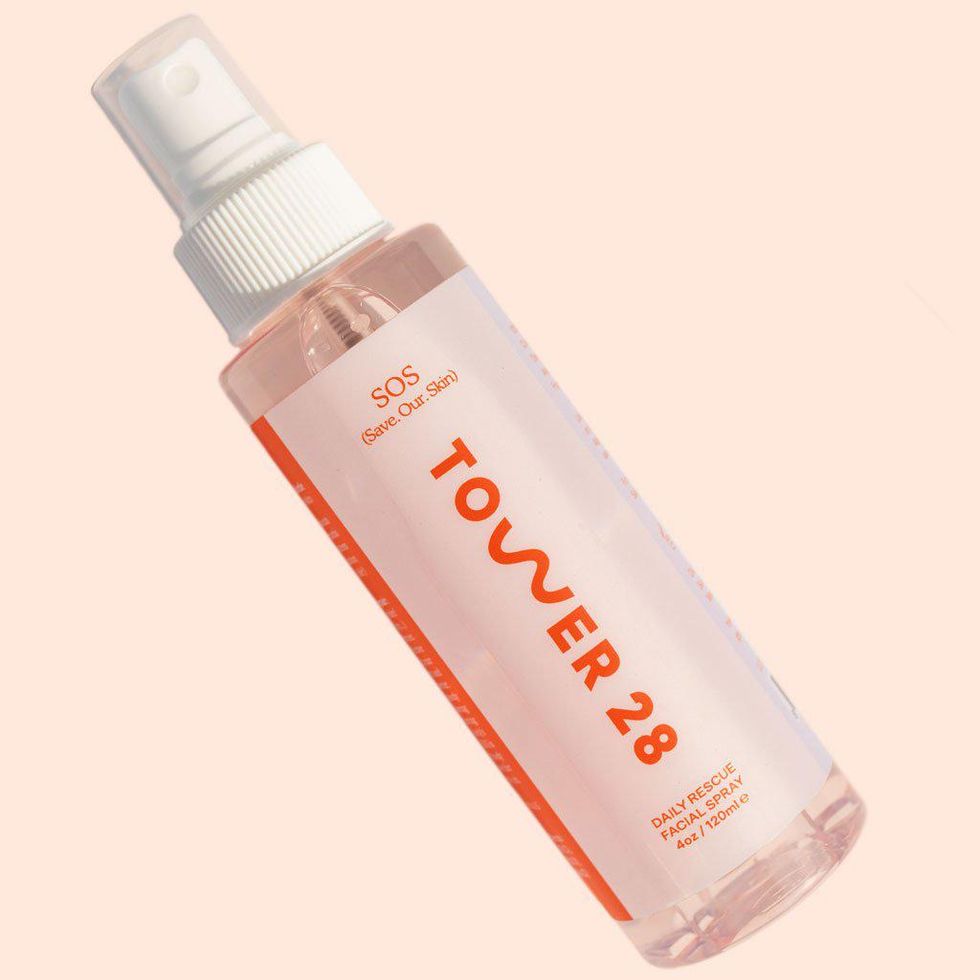 Tower 28
The Tower 28 SOS Daily Rescue Facial Spray is the brand's signature product — for good reason. This purifying and repairing daily rescue spray contains no essential oils or perfumes and uses a pH balanced formula that's suitable for the most sensitive skin. Its hero ingredient, hypochlorous acid, targets angry, stressed out skin — doing more than your average rose water spray.
Iced Latte Lip Jelly Duo ($22)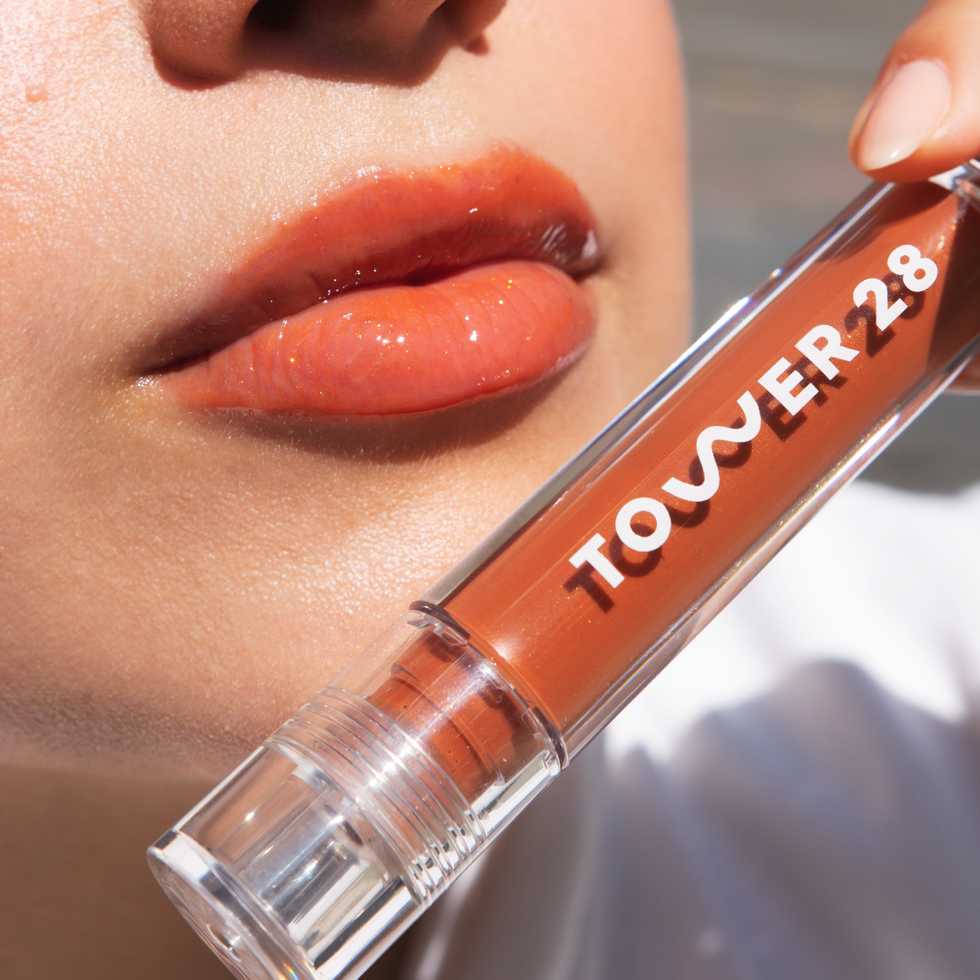 Tower 28
Tower 28 is based in Los Angeles, where lattes are iced year round. So it's only natural that this 2-in-1 Iced Latte Lip Jelly Duo set is inspired by the color of a perfect iced latte. It lends a sophisticated neural look that hydrates your lips and lasts all day.
BeachPlease Luminous Tinted Balm ($20)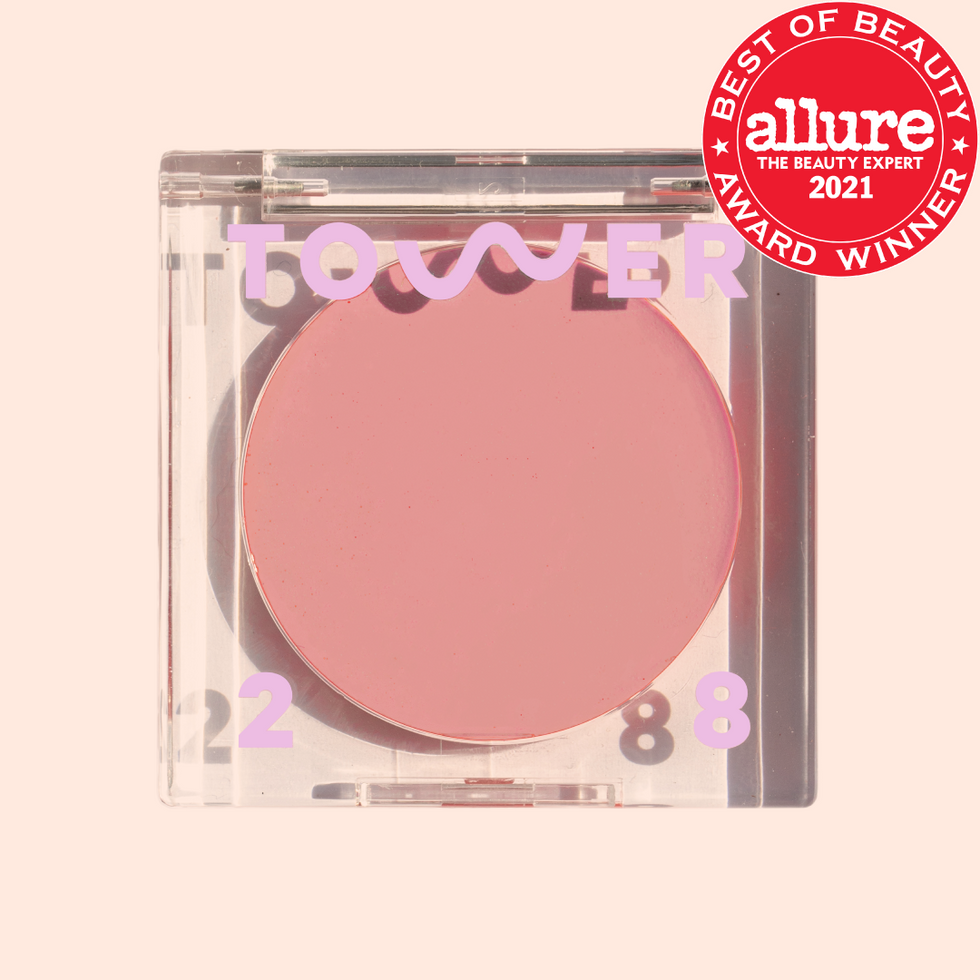 Tower 28
The BeachPlease Luminous Tinted Balm is deeply hydrating with the perfect amount of color to keep your look natural but fun — a combination that earned it an Allure Beauty Award. Use on your cheeks and lips for a beachy, flushed effect.
Now that I've finally addressed my skin issues and actually take care of my skin instead of inundating it with harsh ingredients, Tower28 soothing products are an indispensable part of my daily beauty routine.
The Sunny Days SPF 30 Tinted Sunscreen is chief amongst them, and I'm forever indebted to it for changing my life.