When travelling to a famous international destination, we tend to have high expectations. Breathtaking views! Great food! Cultural exchanges with friendly locals! But too many times, our lofty aspirations are met with the harsh reality of dirty, overcrowded streets and pricey hotels. Local flavor? It's nearly impossible to find in many of the world's most touristy destinations. That's why we've created Journi Guides.
Journi Guides tell you where to beat the crowds, experience something authentic, and get the best 'gram of your life.
Check out this week's Journi Guide below to get our top recommendation of places you might not have heard of, but definitely should get to know.
Austin is known as the hipster hub of the South. You've probably heard the slogan "Keep Austin Weird." It's the barbecue capital of the world and has a thriving food and bar scene to explore if you're willing to nudge your way through crowds of college students and tourists. Austin is one of the fastest growing cities in America and the costs of living (and traveling there) are skyrocketing.

Not far from Austin are unique and culturally rich Southern cities worth a visit. Instead of joining the crowds in Austin, why not make your way to Savannah GA, Charleston SC, or Asheville NC instead? These beautiful cities are just a short plane ride away and are ideal for spending a long weekend exploring.
Savannah, Georgia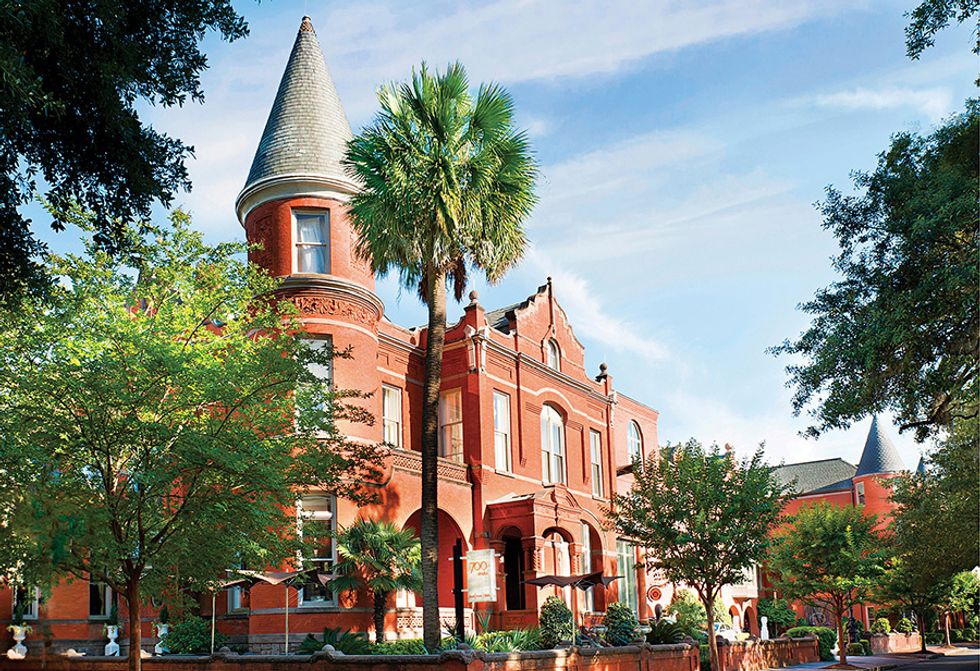 The Mansion on Forsyth Park Boston Magazine
Savannah is a beautiful city with old school Southern charm and new school flare to explore. Founded in 1733, Savannah is one of the oldest cities in America with preserved 19th century homes and buildings in the historic downtown area. You can even rent a room in a haunted victorian mansion, like the The Mansion on Forsyth Park.
This river city is best explored by walking. Savannah is America's first planned city and the 22 squares of parks in the historic district are definitely worth strolling through. Grab a cup of coffee at the Coffee Fox and continue on to see the Cathedral of St.John the Baptist, The Jepson Art Center, and the Bonaventure Cemetery- famous from Midnight in The Garden of Good and Evil.
There's a huge art scene in Savannah (thanks to The Savannah College of Art and Design) and if you're visiting on the first Friday of the Month make sure to check out the Art March. Fuel up on world class BBQ at Wiley's or on southern comfort food at whisky bar, Cotton & Rye. For shopping, head to The Paris Market where you'll find beautiful locally made goods.
Charleston, South Carolina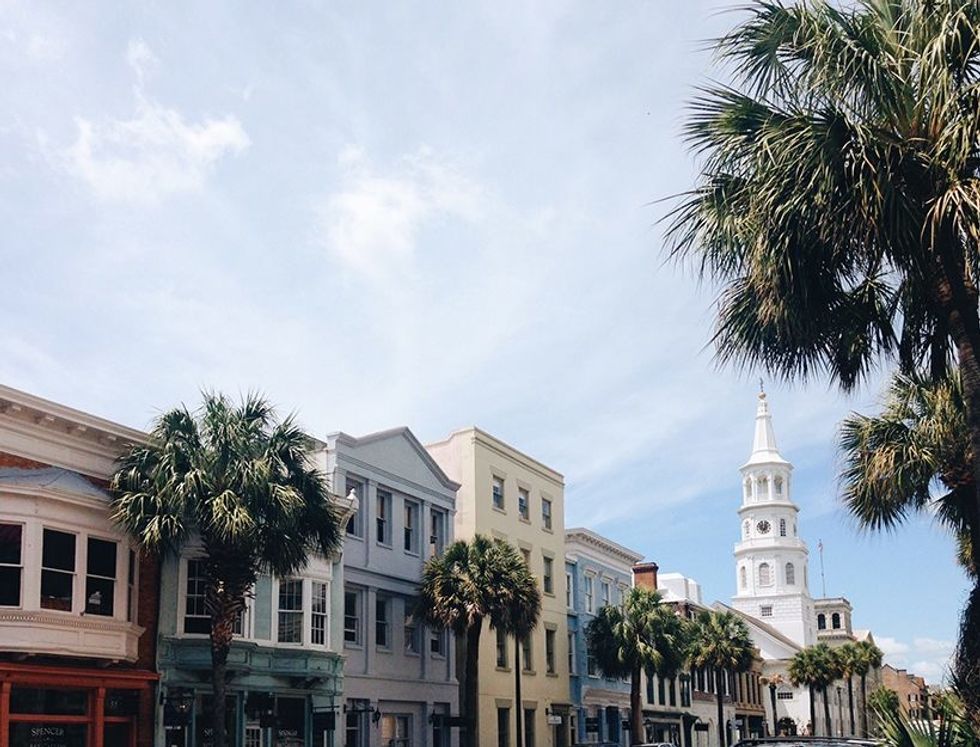 Charleston, South Carolina Goop
Charleston was recently named the #1 city to visit in America by Travel & Leisure Magazine. Why? The streets of this colorful southern city are lined with picturesque homes many of which have been converted into modern bars and restaurants to enjoy. There's something magical and romantic about walking through the streets of Charleston. It's oozing with charm.
The best times to visit Charleston are in the spring or fall. The summers here can be unbearably hot and humid. To see all the sights in this city rent a bike from the Bicycle Shoppe and cruise around Legar Street, Broad Street, and Rainbow Row for stunning architectural views.
Stay at the Harbour View Inn for a waterfront retreat or The Spectator Hotel, an art deco experience. One block from The Spectator is The Charleston City Market, where you can literally spend the whole day shopping and trying local cuisines. After spending the day at the city market walk over to the rooftop bar at The Market Pavilion Hotel for panoramic views of the harbor, imaginative takes on classic cocktails, and a cool breeze.
Asheville, North Carolina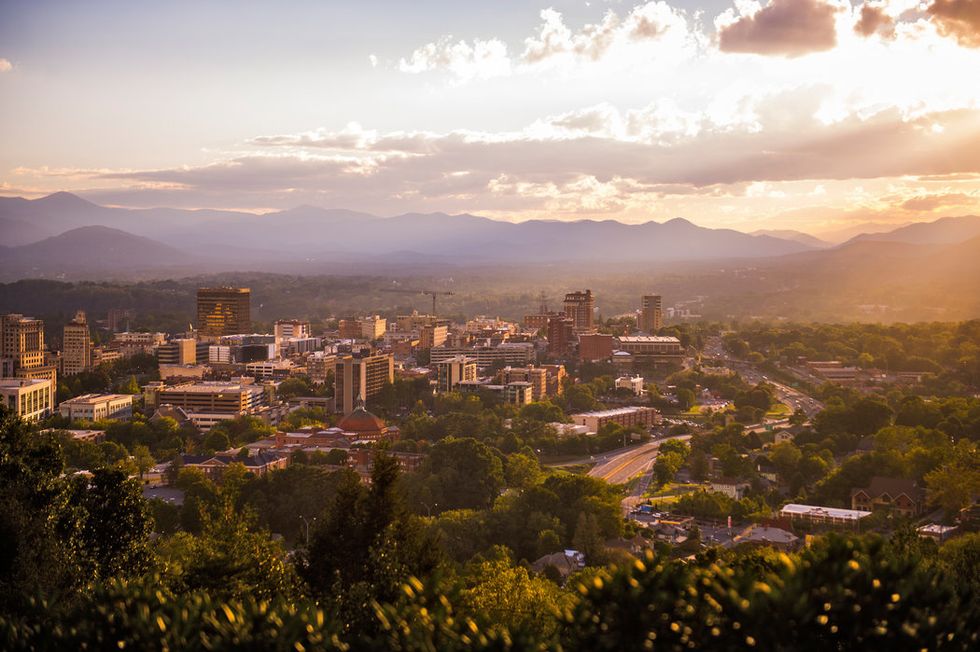 Asheville, North Carolina The New York Times
Asheville is one of the coolest small cities in the South. Nestled between The Blue Ridge Parkway and Great Smoky Mountains, it's a hipster city with a seriously stunning mountain backdrop. Asheville is a unique blend of trendy coffee hangouts, award winning restaurants, and and stunning natural landscapes. This city also boasts more microbreweries per capita than any other city in America!

With only 87,000 residents living here, Asheville feels more like a bustling town than a city, but that's part of it's charm. Head downtown and you'll find cool vintage shops, farm to table southern restaurants, inspiring street art, and most likely a drum circle in progress. Stay at The Grand Bohemian Hotel for tudor-style accommodations or The Inn on Biltmore Estate, a 200 room Inn on 8,000 acres that also includes The Biltmore House, George Vanderbilt's 1895 estate, known as The Last Castle.
North Carolina is a hiker's paradise. Don't skip the outdoor activities here. Check out The North Carolina Arboretum where you'll find lush gardens in bloom and 434 miles of stunning hiking trails. For a more urban walking tour stop by the River Arts District, a one mile stretch of artists studios, restaurants, and bars. Grab a taco at The White Duck and a brew at Wedge Brewing Co nearby. For cocktails with a view hit The Sunset Cocktail Terrace or grab a glass of champagne and a new book at The Battery Park Book Exchange & Champagne Bar.
Looking for more travel guides? Check out 10 Fun and Free Things to Do in NYC This June!