Okay, I'll admit it. I finally caved and watched The Summer I Turned Pretty on Amazon Prime before the second season came out. In fact, I hate-watched the entire first season in the course of 24 hours and even formed an opinion on the age-old debate: Team Jeremiah or Team Conrad?
Despite the fact that I find it incredibly strange that Belly (Lola Tung) just bounces back and forth between loving two brothers (no matter how handsome they may be)...I'm unapologetically Team Jer. From the moment he went insane and shot a firework in the direction of Conrad and Belly, I was hooked. That was so camp.
And while it is abundantly cheesy and the writing (and acting) at times makes my insides clench, I still tune in every week. I am way too invested for someone who claimed they would never watch. But at least I'm honest.


What Is The Summer I Turned Pretty?
Statistically speaking, love triangle tropes captivate the world. Think the Twilight saga, go back all the way to The Great Gatsby even, or the more contemporary classic, Bridget Jones's Diary.
Author Jenny Han gave us cult favorite cheesy rom-com novel-turned-film adaptations like To All The Boys I've Loved Before (Noah Centineo's only saving grace)...but nothing has been as powerful as her The Summer I Turned Pretty series.
Set in Cousins Beach, two moms, Laurel and Susannah, who have been best friends their entire lives, take their kids to Susannah's beach paradise every summer. Laurel Conklin's (Jackie Chung) family consists of Belly and Steven (Sean Kaufman), while Susannah Fisher's (Rachel Blanchard) boys are Jer (Gavin Casalegno) and Conrad (Christopher Briney).
Now that we have the basis of the family trees, you can imagine that Belly grew up feeling a bit out of place. A true tomboy, she's a product of growing up around a bunch of boys…until she hit puberty and, as all hormonal teens do, she started falling in love with Conrad.

We all know a Conrad - moody, emotionally unavailable, serves you corny lines that you can't help but swoon for even though they're clearly from a Twitter post he read. And we all know a Jer - total simp, loves the girl with commitment issues, forever holding a vendetta against his sibling. So it makes sense why the world is either Team Jelly or Team Connie.
It's every girl's dream to have a summer romance, to be whisked away on the beach by some tanned Adonis. But potentially split up a brother's bond forever? Now that's showbiz, baby.
With a banger-filled soundtrack (seriously, how much do they pay Taylor Swift to have a hand in all this?), the show is a guaranteed summer staple now. It was just picked up for season 3, so we're in it for the long haul. Who will Belly end up with?!


Take Your Summer Vacation The Summer I Turned Pretty-Style
So, obviously, Cousins Beach isn't a real place, but the entire show is shot in Wilmington and Southport, North Carolina. Technically set in Massachusetts, you're definitely looking for a Cape Cod-y-type trip.
It's about big, grandiose homes, sand and surf as far as the eye can see, a country club within a mile radius, and a cute downtown area. While you may be too old to partake in the debutante ball, you can still enjoy a summer on the East Coast.
While I can't guarantee you'll meet your own version of above-average-looking brothers who share similar interests in you…you can visit the place where the magic happens. The Summer I Turned Pretty is filled with picturesque views, a calm seaside town, and country club etiquette.
It's the Pogue life they talk about in The Outer Banks. Yes, North Carolina beaches may feel like paradise on Earth. But it's a level of serene, coastal vibes you need to experience yourself to understand.
There are a few options that come to mind when I want to escape to a less party-dominant beach, with lots of options for wholesome fun. Believe me, there are plenty of opportunities to go buck wild at these destinations, but that's not what TSITP is about. Here are my choices:
Cape Cod, Massachusetts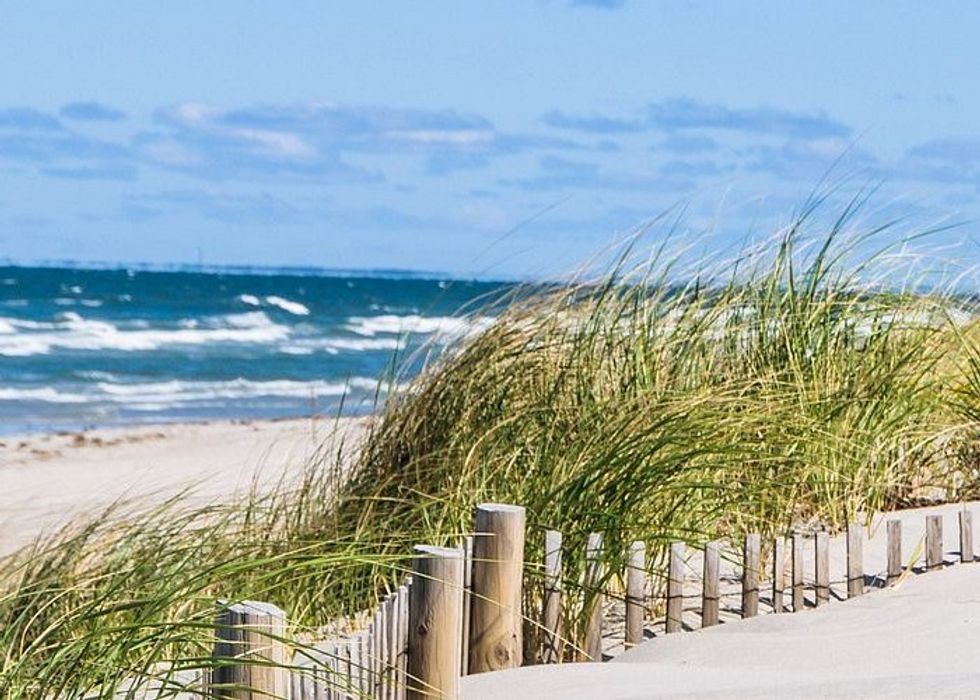 Cape Cod
Cape Cod Trip Advisor
The Kennedys chose the Nantucket Sound as the home of their vacation compound for a reason. Where you can see iconic places like Nantucket and Martha's Vineyard, Cape Cod is the ultimate affluent destination. It's one of the most popular destinations in the country for beaches and golfing - which is just about all you and your family will need.
The Hamptons, New York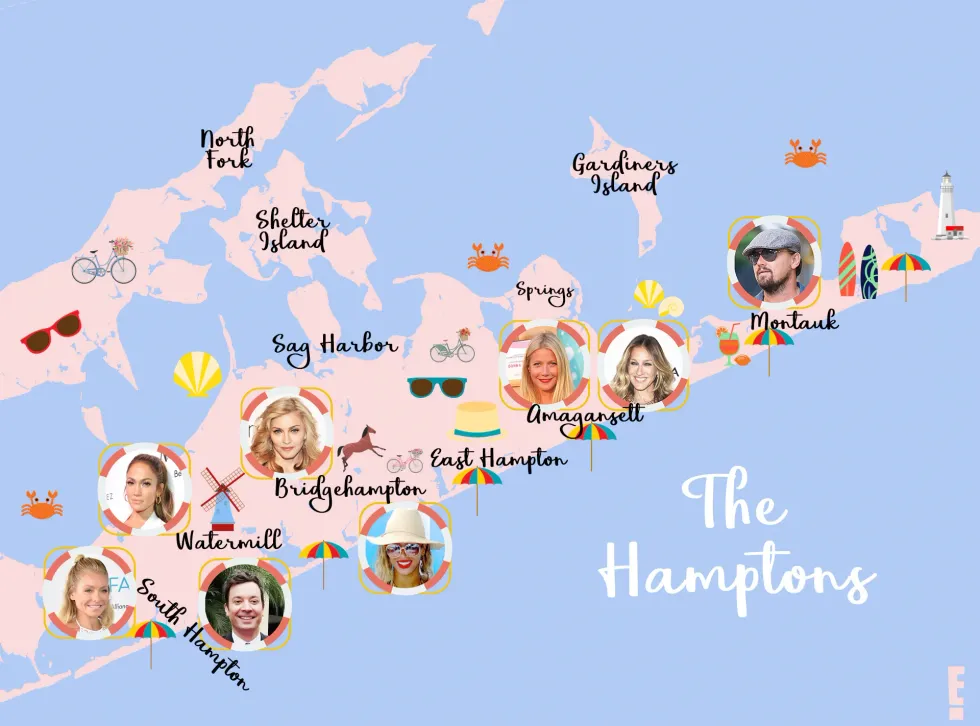 Celebrities in The Hamptons
E!
It wouldn't be a coastal luxury destination article without The Mecca: The Hamptons. Star-studded, celebrities own gargantuan estates (notably, Tom Ford just purchased Jackie Kennedy's old chateau), this place is beyond your wildest dreams. It's the closest thing you can get to staying in a town created by the Ritz Carlton- everything is luxe, there are tons of amenities everywhere, and you'll end up seeing a familiar face or two.
Cape May, New Jersey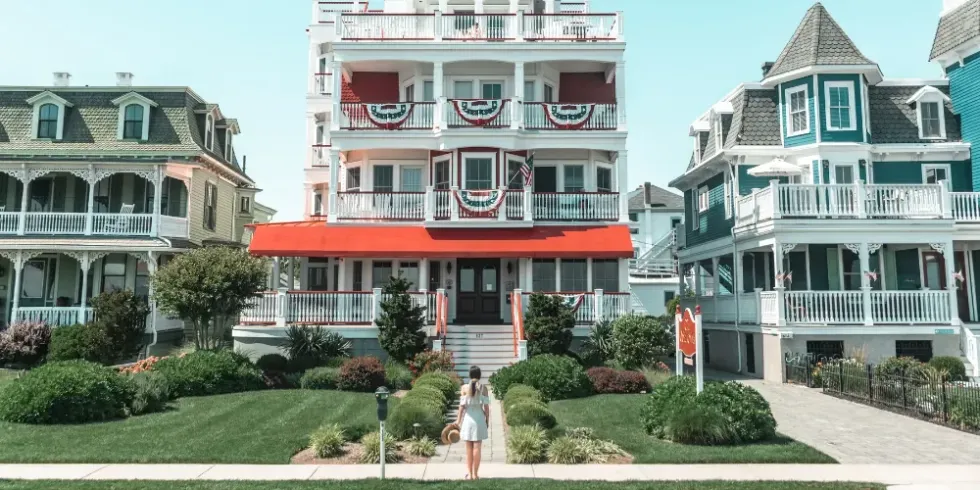 Cape May
carryon chronicles.com
A more relaxed option on the Jersey shore is Cape May, at the southernmost tip of the state. With old Victorian homes, this place is rich in history and feels like you're stepping into a novel. Enjoy the scenery of timeless beach architecture, the iconic lighthouse, and everything the small-town feel has to offer.
Watch Hill, Rhode Island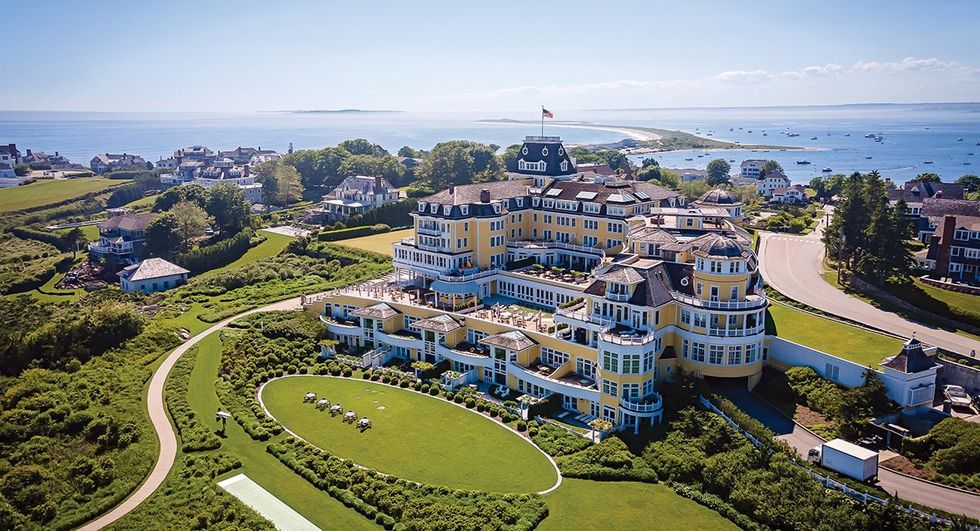 Watch Hill, Rhode Island
Ocean House, Watch Hill
I've seen how much fun Taylor Swift has every year on the Fourth of July with her bestie girl gang at her Rhode Island estate. Located in Watch Hill, Rhode Island, the Holiday House is where we've seen celebrities like Selena Gomez vacation with Taylor. It's filled with unfathomable mansions and sprawling beaches, but it's gorgeous nonetheless.
The Outer Banks, North Carolina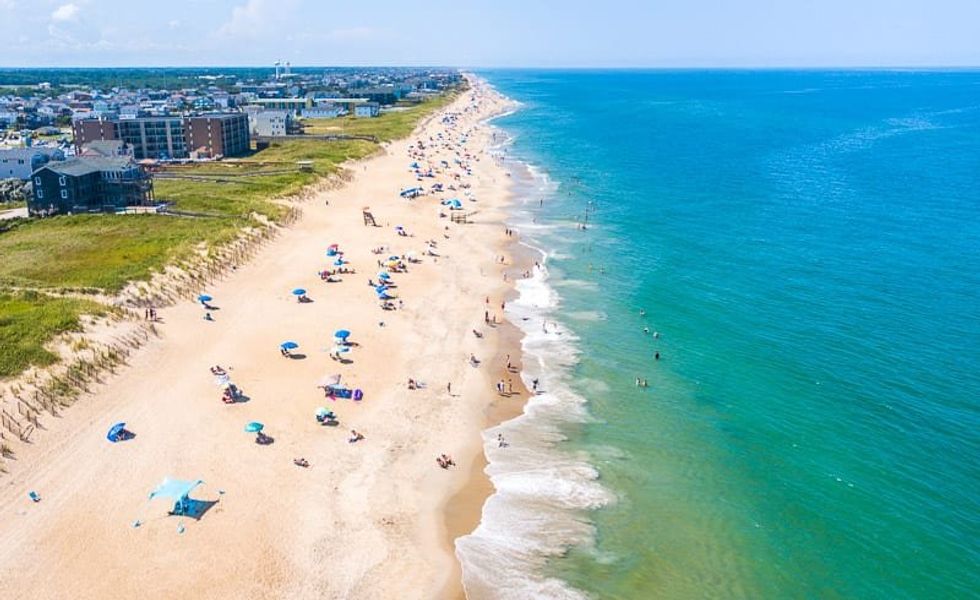 The Outerbanks
thisisraleigh.com
And finally, we have the go-to: The Outer Banks. The place where the show was filmed, you get the best idea of what it's like living at the North Carolina beaches from the cinema. With over 100 miles of shoreline and countless beach villages to choose from, you can't go wrong with The Outer Banks.