The winter can be pretty daunting in the Northeast. It's always a month longer than I'd like it to be, but it is a good time to pound the pavement. Every winter, I hit the ground running and work extra so I can save some money for fun stuff when summer comes around. For me, the perfect summer vacation is a weekend getaway to the Catskills with my significant other where I can indulge in nature and get some R & R by the lake. Here's my ideal getaway under $500.
Where to stay
I saw one of my Instagram followers stay at Firelight Camps and it's been on my bucket list since then. While the weekend prices are a little pricier, if you can afford to take a day or two off work, a Sunday-Tuesday trip would be ideal. The rates on weekdays at $189 (almost $100 cheaper than weekends!) The stay is well worth the $189 / night. The stay includes a complimentary continental breakfast and access to fun activities like hiking trails, bocce, and cornhole toss.
Firelight likes to think of themselves as the five-star hotel of camping. Their lobby tent is a great spot for hanging out with your s/o and meeting new friends. The lobby boasts games, a full bar, and fire pits at night. The camp store sells kits for s'mores, but I'd pack things like that with me to spend money.
In total, lodging will run you $378 for two nights.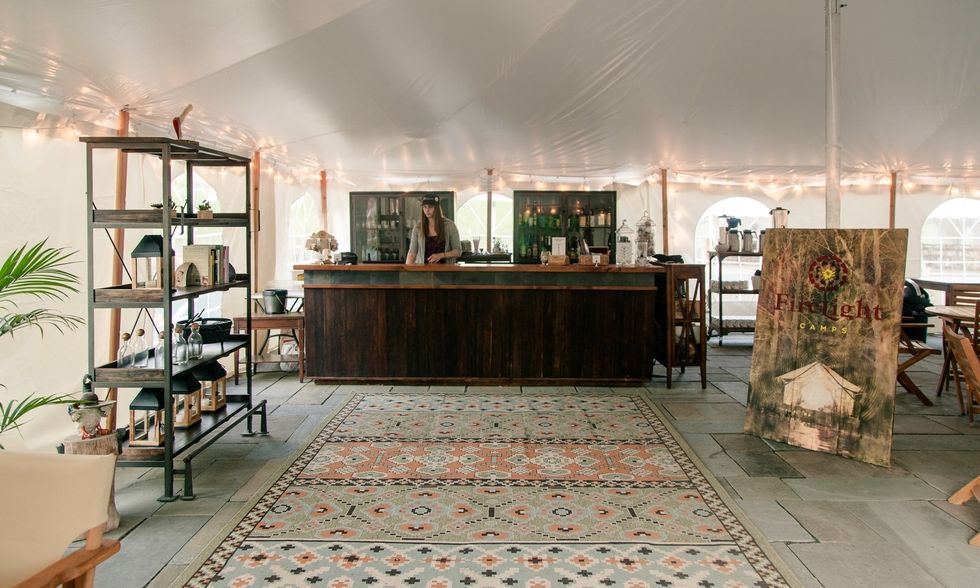 Firelight Camps
How to get there
Ithaca, NY where Firelight Camps are located is pretty easily accessible from most areas in the Northeast. The trip should cost you no more than a tank a gas if you have a car or a bus ticket if you're a city dweller.
In total, transportation should run you $40.
What to bring?
To save some money on food on the trip, be sure to bring the staples with you. Indulge in the complimentary breakfast, but stick to light PB&J's for lunch. Your stomach will thank you, when you have to go hiking and you didn't eat a super heavy meal. Do be sure to pack some protein bars just in case. Bring your own reusable water bottle to cut down on plastic waste and the cost of water bottles. Bring some easy-to-cook chili for dinner and you'll be in the camping spirit.
A quick run to the supermarket for the essentials should run you $30.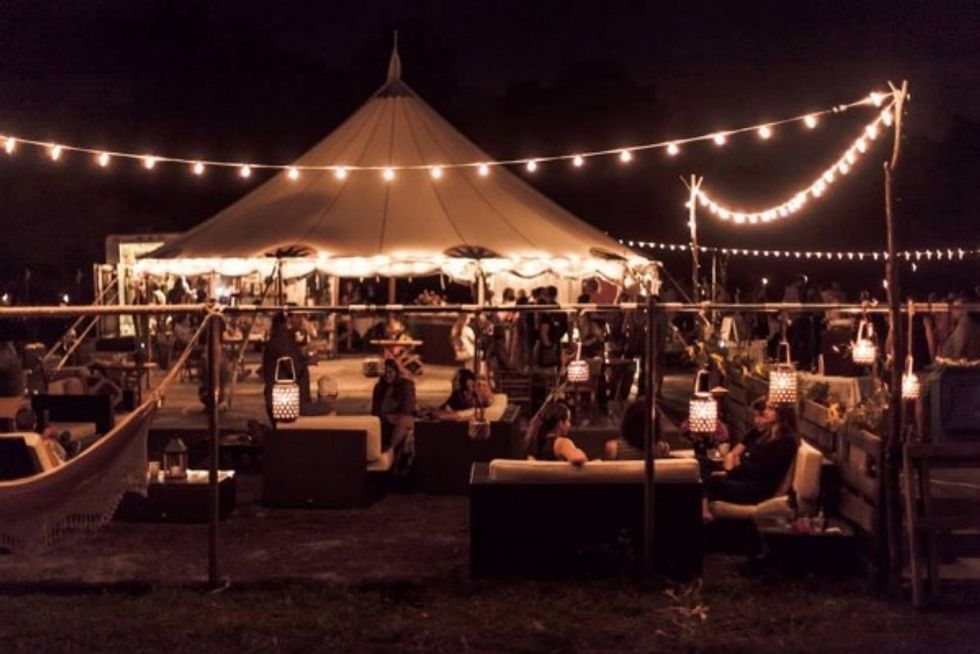 Firelight Camps
What should you do?
While you can enjoy the glory of the great outdoors for the enticing price of, well, free, there are tons of bonus activities you can enjoy depending on the kind of getaway you're hoping for. The area boasts several yoga studios for the couple that wants to get zen together or a spa if you need some extra TLC. If you're looking to see some live entertainment, check out the Kitchen Theater nearby. Tickets are relatively cheap and it's a great way to end a getaway.
Extra activities will run you about $50.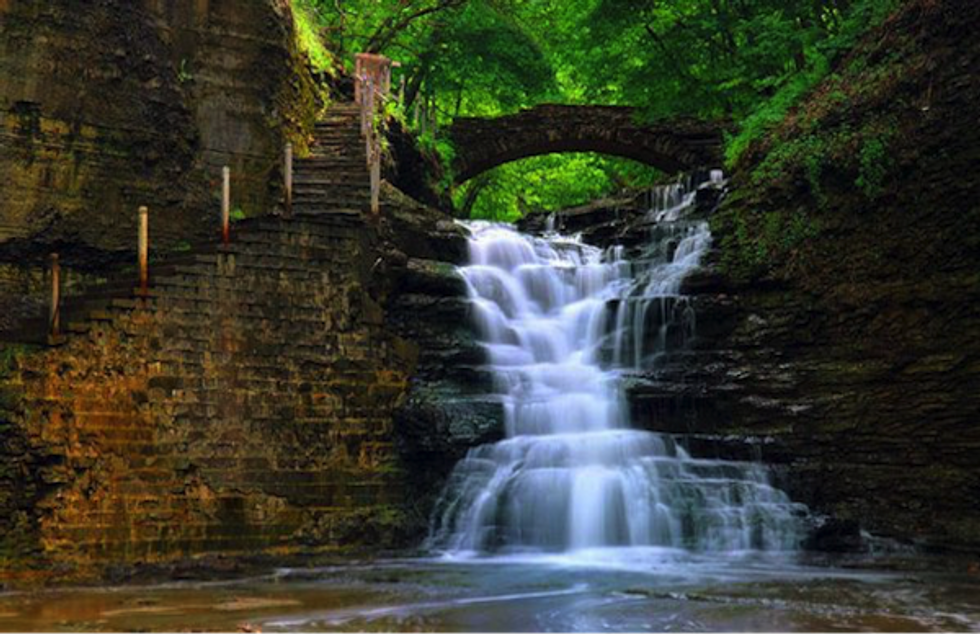 Ithaca College
Grand total
For a two day getaway glamping in the Catskills it'll only run you and your s/o $498 together. That's an easy thing to save for and the payoff is well worth it. From a simple hiking spree to a luxe spa retreat, this vacation can be anything you want to make it with these smart saving tips.