The Veneto region of Italy, and the country as a whole, is crawling with UNESCO heritage sites, but none draw throngs of tourists quite like Venice. With its sprawling, labyrinthine structure, gorgeous architecture, its place holding one of the world's biggest collections of modern art, and its unique construction around the Laguna Veneta, it's no wonder Venice is renowned the world over for its beauty.

Venice is not to be seen in one day; most of the city's daily visitors, which amounted to a good 27 million people in 2016, come for day trips, and leave to hotels in the mainland or to cruise ships. This is a rookie mistake, especially for those who truly want to get to know the city, which has so much more to offer than gondola rides and good food. Don't be that tourist the locals hate—tour Venice like you know what you're doing.
Here are some tips on how to best enjoy everything this shining city has to offer.
Stay in the city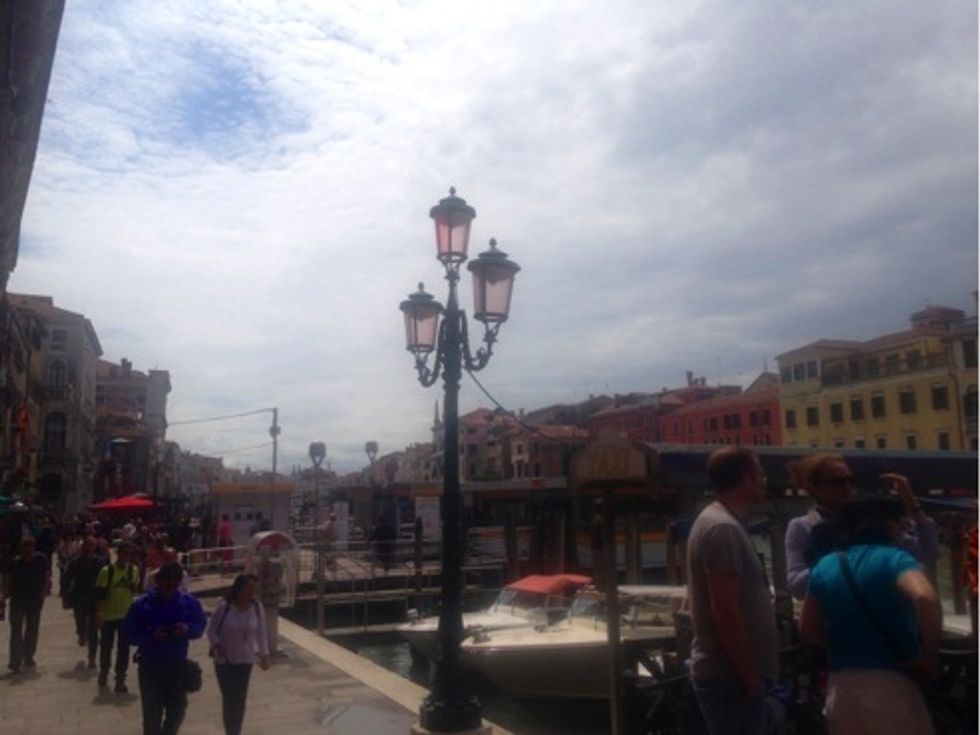 E.R. Pulgar
Venice boasts a wide variety of hotels for every taste, from ultra-lux temples of opulence like the Boscolo Venezia, which features a lagoon-facing view, to more low-key hotels like the B&B Sandra, which has several locales strewn across the lagoon depending on where you would like to stay. For the more adventurous, or for those who want a more local flavor, Airbnbs or apartment services offer much better prices than most hotels—search well, and you may even end up with a balcony overlooking the lagoon for half the price. Either way, time and money you would have wasted commuting to and from the island can be put to much better use.
Shop at Ponte di Rialto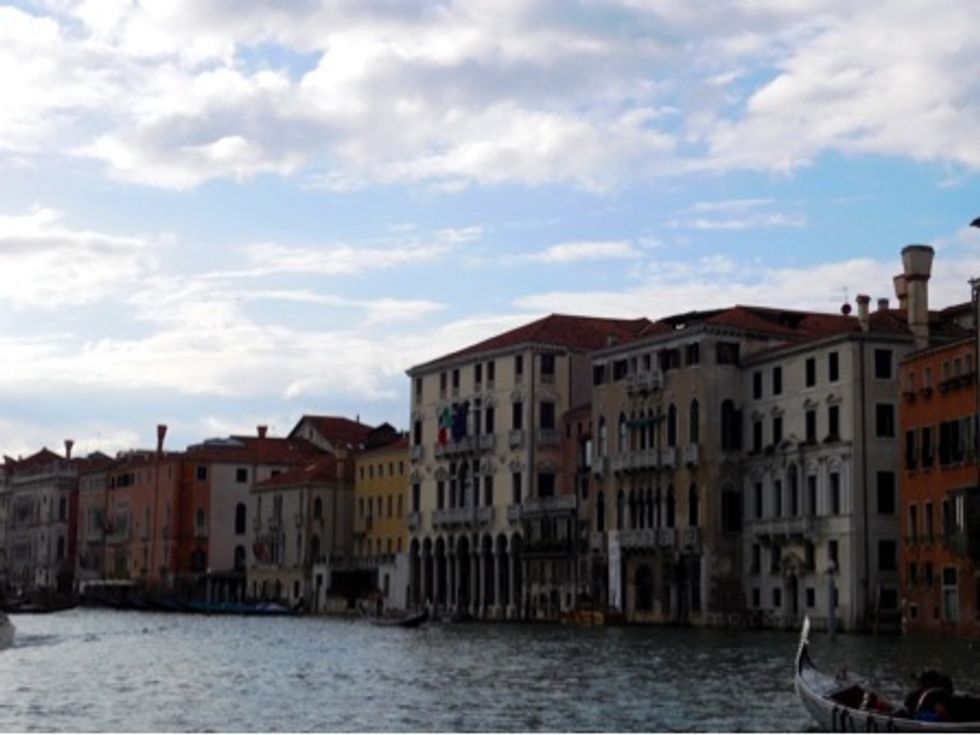 E.R. Pulgar
The iconic Ponte di Rialto, designed by Antonio da Ponte, is known for its beautiful arch, and for the multitude of shops at its center. Despite being cramped with tourists, this is the perfect place to get all your souvenir shopping out of the way while simultaneously experiencing one of the world's architectural marvels, and one of the most iconic parts of the city.
Get lost in the labyrinth, day or night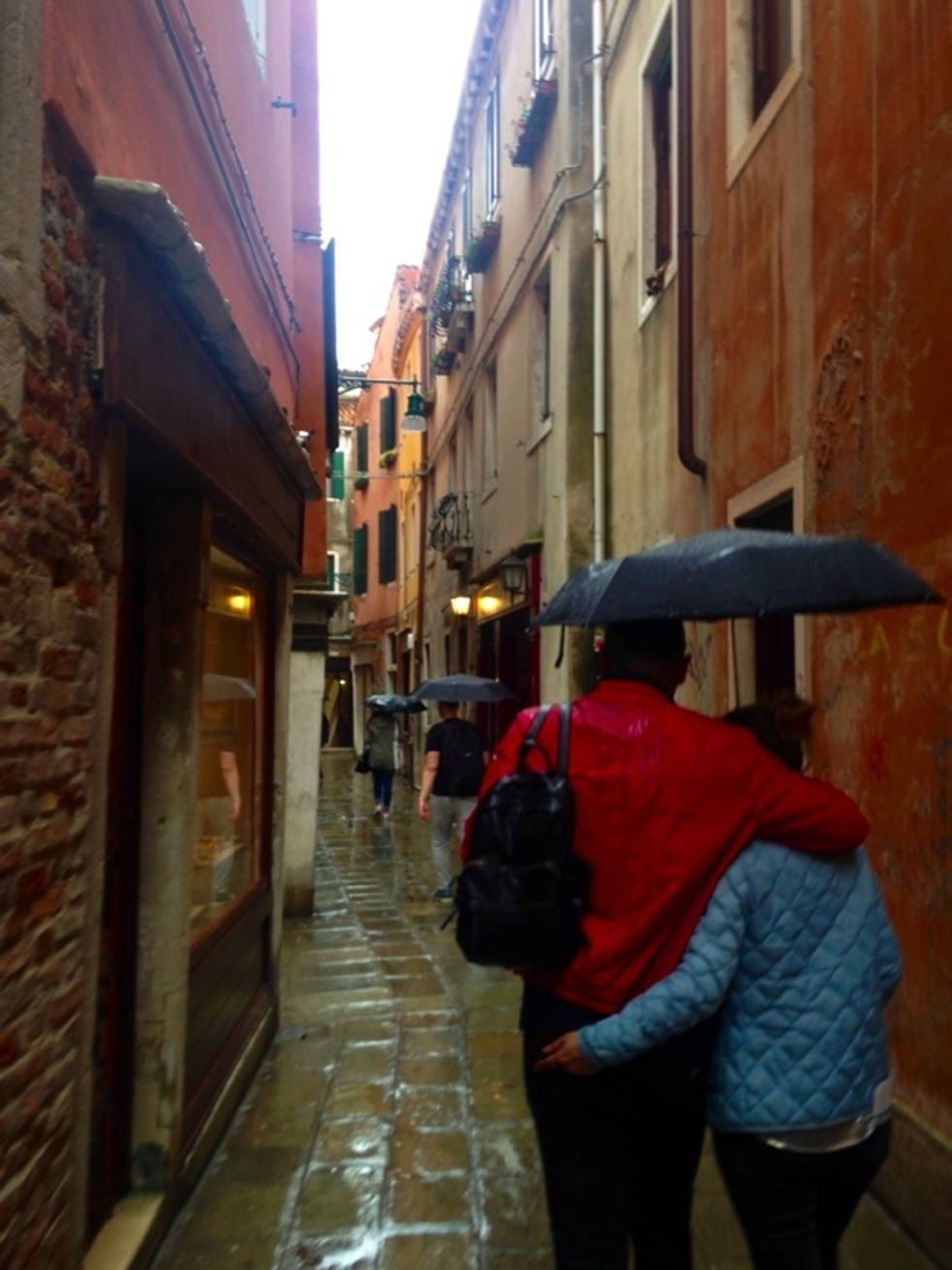 E.R. Pulgar
The real shops—where you'll find Carnivale masks, Venetian glass, and so much more—are hidden inside the winding alleyways of Venice, waiting to be discovered in little streets and uninhabited corners. Wander the streets, lined with art and music, and you'll be sure to find a new cafe, a bookstore, or an out-of-the-way museum. Even if you plot a course somewhere specific, know that you will get lost. Embrace that, and another side of Venice opens up. Don't be afraid to do this at night either; Venice is one of the safest cities in Europe, and its best-kept secrets reveal themselves in the wee hours of the morning.
Cut loose and dine at Piazza San Marco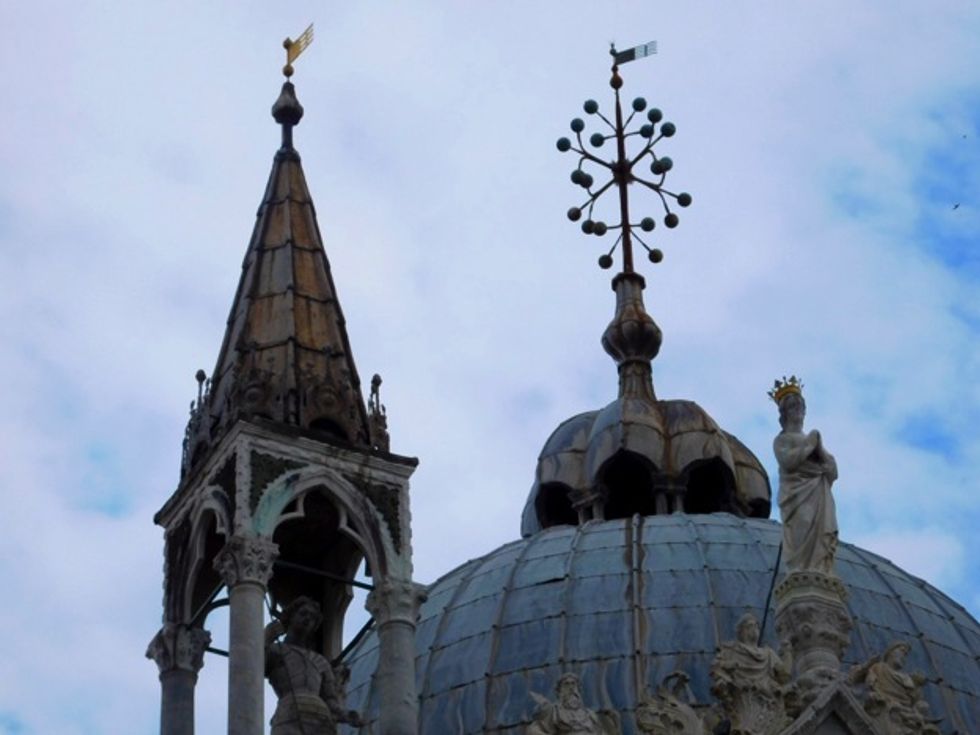 E.R. Pulgar
Undoubtedly the most famous landmark of the city besides the city itself, the Piazza San Marco—known simply as La Piazza––is towered over by the Basilica San Marco. As ostentatious outside as it is inside, those who aren't afraid of heights will find the Campanile of the basilica a point of interest. The square is never dull, constantly ringing with the chatter of visitors and locals alike, as well as buzzing with music and activity. Go to any of the nearby restaurants, and take in the square as night descends over the Venetian cityscape.
Splurge on a gondola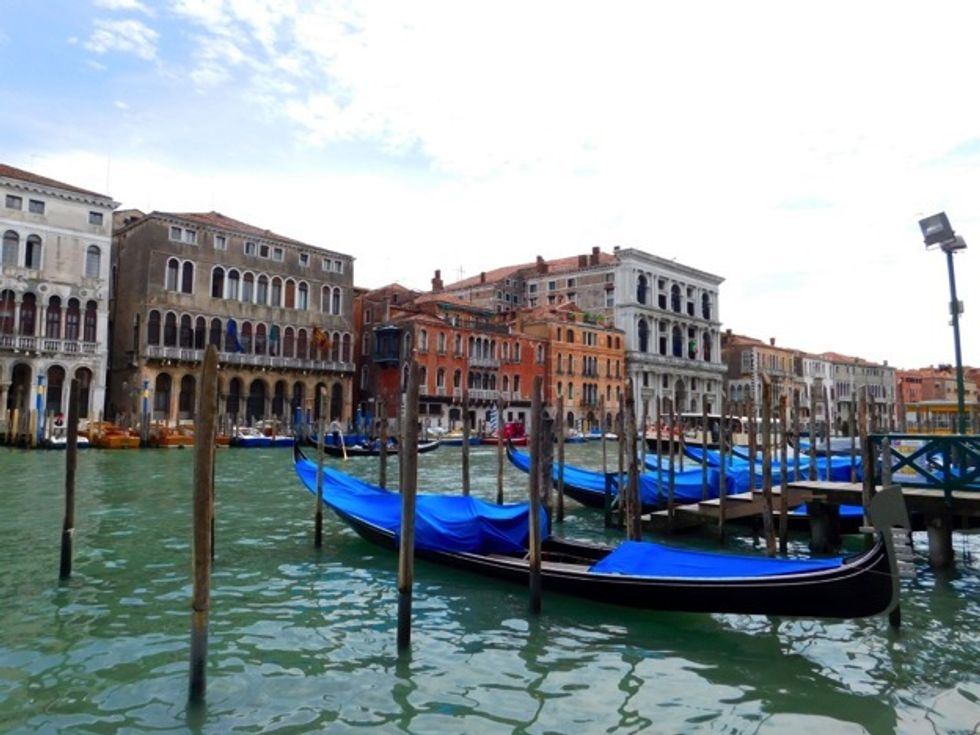 E.R. Pulgar
The best way to travel the city's canals is probably by water taxi or, if you're lucky enough to befriend a local, by small boat––that said, what could possibly be more iconic or exemplary of Venice than the iconic image of two lovers floating lazily along in a gondola, serenaded by an oarsman's O sole mio? Maybe that's a bit of a stretch, but you'll want to pay the 80 euro to take a nighttime ride through the city, lit only by lamplights and the rising moon. It's a splurge, we know, but the privacy and length of time you'll get on the gondola is much more intimate than the brief canal crossing you would get with a traghetto, a short gondola ride which won't do justice to the entire experience. If you can afford it, there's no better way to truly experience the mystical beauty that can only be found in this city.
For more information on Venetian bookings and travel tips, visit Lonely Planet.