I could gush all day about how much I love Asheville, NC. Growing up, I had visited a few times and fondly remembered visiting the Biltmore, the pretty scenery, and nice people. Recently, when my friend was performing in Banner Elk, NC, I took the opportunity to visit him and see his show and then continue for a few days of solo adventures in Asheville, NC. I love planning quick, inexpensive getaways. There's something so special about waking up in a new place. There's something really empowering about being able to travel all by yourself. I get a sense of accomplishment from picking a hotel and booking a car and choosing what to fill my days with.
When I visited Asheville this time around I couldn't stop smiling. The weather was beautiful, the air was fresh, and there were so many nooks and crannies to explore. A local told me it wasn't a coincidence that I couldn't stop smiling. They said that it's because Asheville is located on top of the largest white quartz deposit in the state. It is said that the energy from the quartz makes Asheville an especially soothing place- and I see why. From the live music, to the endless cute bistros and eateries, to the eclectic antique shops, the town posses a certain charm most other places lack. Check out how I went there for under $500.
How to get there (and get around)...
I flew from NYC on United for only $112 round trip. Most flights into Asheville are fairly inexpensive. The airport itself is small and quaint. It took me about three minutes to get through security and most of that time was spent chatting with the TSA employees (seriously, people are so nice there). You can check out cheap flights here. If you live on the East Coast and have a car, it may suit you better to drive since you need a car to get around Asheville.
If you don't have a car or are coming from farther fear not! Being a Manhattanite, I don't have access to my car, so I opted to rent a car. I went in the middle of summer which is presumably tourist season for most places and my car only cost me $25/day. For that price, I expected to be driving their most basic economy car, but I was pleasantly surprised when Hertz had reserved me a shiny new Infinity sports car.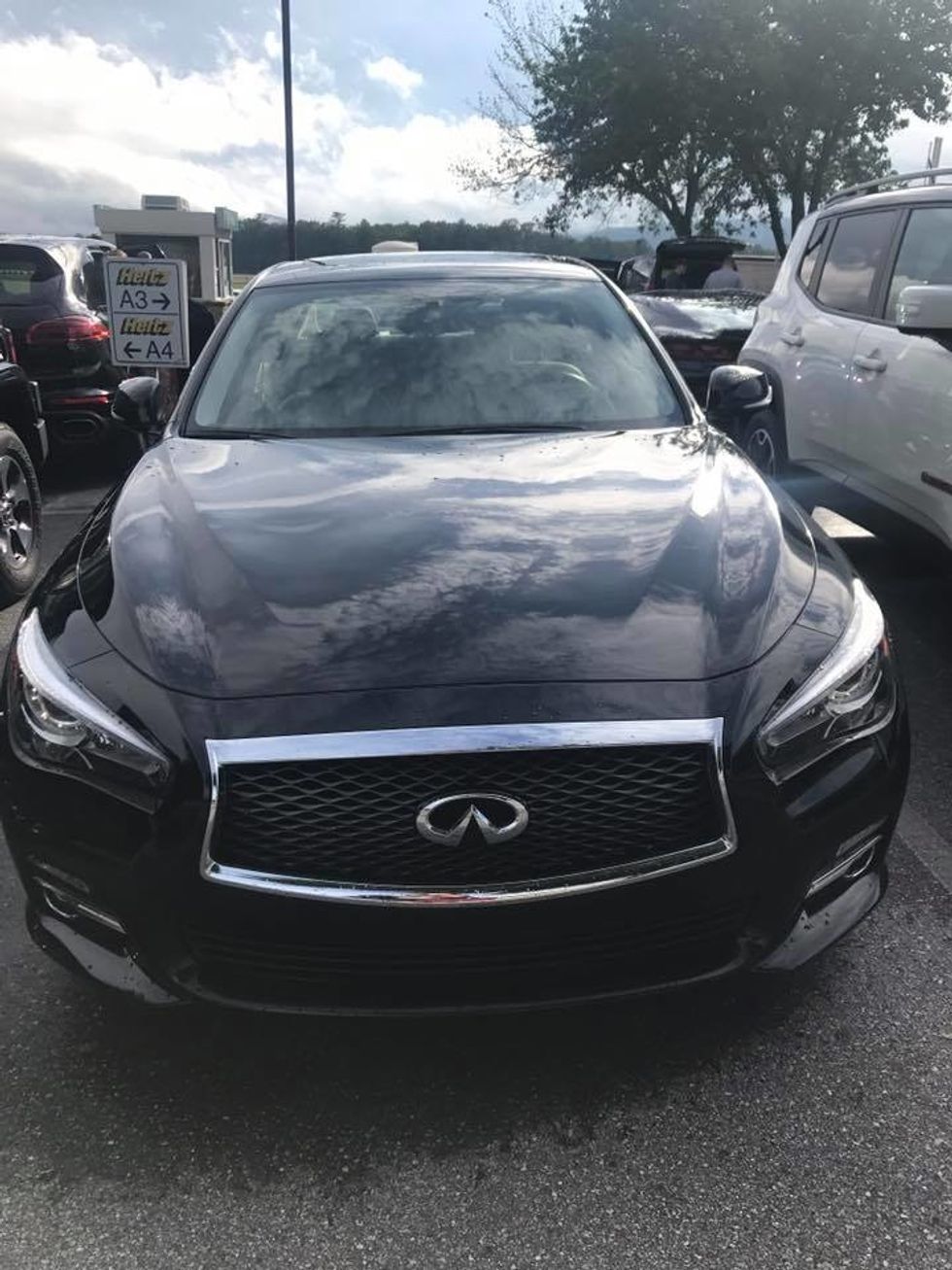 In total, your flight and car rental should run you about $200.
Where to stay...
My trip to Asheville was also my very first hostel experience. I always shyed away from hostels because of the unpredictability of who you'd be staying with, but I had the best time at Bon Paul & Sharky's Hostel in Asheville. I found it pointless to spend a lot on a hotel when it was just me and just two days, so I opted for this hostel at only $26 a night. The staff there is really cool and laid back. They have clean towels and sheets and each of their rooms lock with a passcode so only you and your co-dwellers can get in. It's located in West Asheville where there are plenty of fun bars and food spots and it's just a short drive from downtown.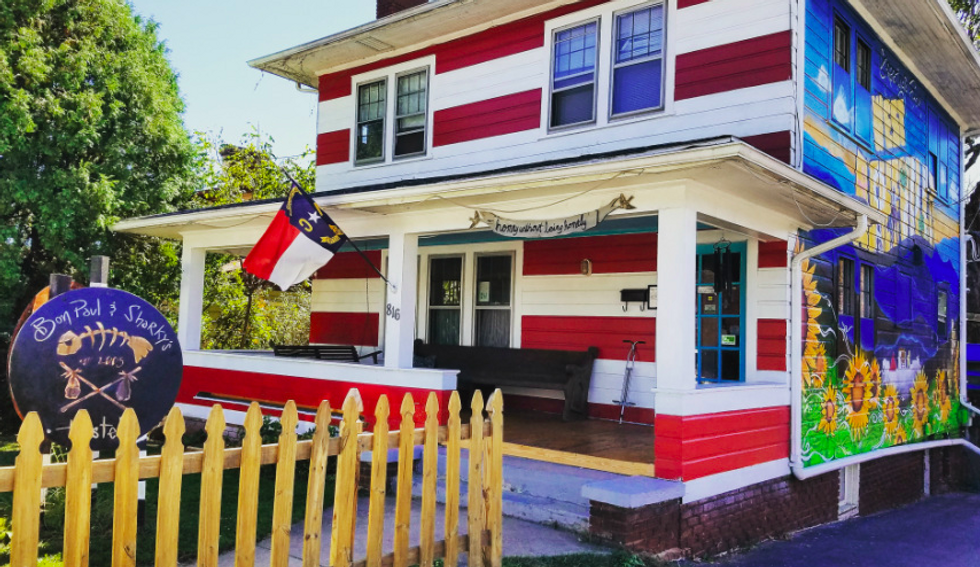 Bon Paul & Sharky's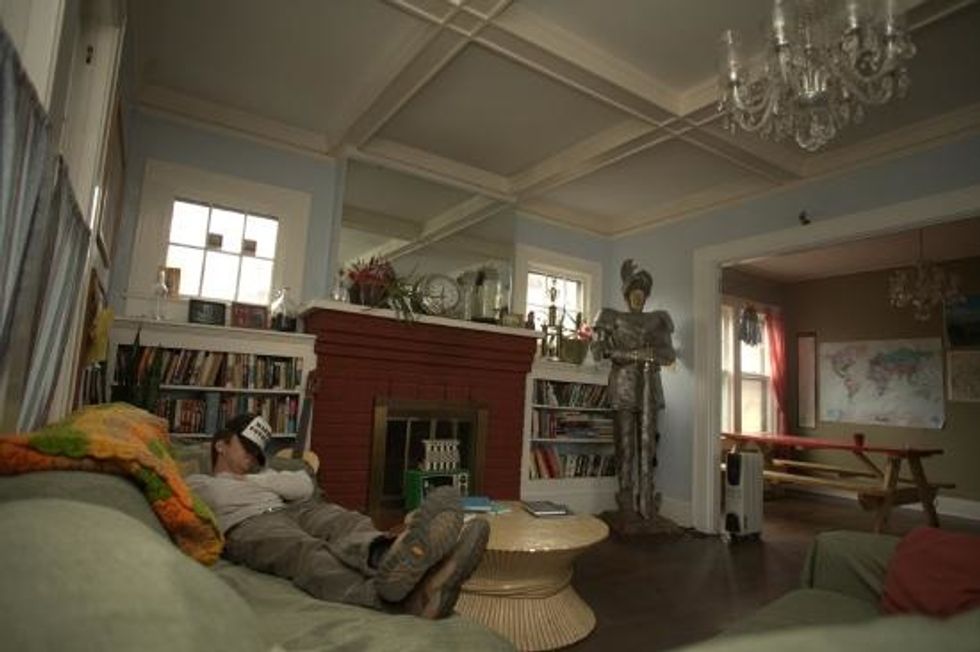 TripAdvisor
Housing should run you about $60.
What to bring + what to do...
You don't need much! Most things you'll do in Asheville are casual, so I'd say just come dressed for a good time. In the summer, you'll want shorts and tanks with a light sweater for night time because of the elevation. If you're visiting in the fall or winter keep an eye on the weather because they can get some random cold spells.
A must visit burger join is Farm burger. A brewery and a farm to table style burger joint they have sweet tea on tap of course combining traditional southern culture with hip, modern dining. If you're a beer lover, you could easily spend your entire time in Asheville hopping from brewery to brewery (pun intended) another great one is Asheville Brewing Company. They have a few spots, but I recommend going to their unified Asheville Pizza & Brewing location. My flight got cancelled so I had an extra night in Asheville and stopped by there for pizza and it was incredible.
If you are dying to see the Biltmore Estate then I say go for it, but if you're on the fence, better to skip it. It's $60 entry, so be prepared to spend most of your day there. As an alternative, I walked around the shops near the Biltmore to get a similar essence. After that, I recommend driving over to the River Arts District which is nearby and which is nearby French Broad River Park and outdoor fun. At River Arts you can browse local artists' work and possibly even see them in action. It's a great spot for conversation too! French Broad Park is gorgeous. I went and watched the people tubing down the river for a little while.
I'd recommend winding down your day in Downtown Asheville again. Spend the late afternoon antiquing and the evening bar hopping and listening to local musicians.
Have you gone to Asheville recently? Share your photos with us on Facebook | Instagram | Twitter