Did you know happy hours are against the law in Boston?
-- but, don't fret. You can still see Boston for fairly inexpensive. Being from NYC, in comparison, I saw Boston to be less inexpensive but there are restaurants and excursions that could cause your wallet to take a hit. For instance, I saw a man buy a $450 pen in the Boston Tea Party Museum made from the tree that the Founding Fathers planted. I spent about that much on my entire trip because I was thrifty and prioritized experiences over keepsakes!
How to get there...
If you live in the North East, it's best just to drive- especially if you own a car. Even while I had to rent a car, the trip itself was fairly in expensive. I paid around $150 for the rental car and only had to fill the gas tank up once which cost me around $30. While I rented from Drivo/Economy Rental Car at JFK, if you're in the area, I highly recommend a different option. Their customer service is pretty terrible. Instead, opt for Hertz or Enterprise who offer cars around the same price point.
Make sure to also budget for parking considering Boston is a very metropolitan place. Though we stayed in a more suburban area and parking was free there, expect to pay when you go to Downtown Boston. Definitely be sure to download the Spot Hero app. While we were driving around, most places ranged between $20 and $40 to park for the day, but Spot Hero helps you find parking for cheap. You can use the app to pay at a discounted price. We ended up parking for $12 one day and $8 the next right in the heart of Downtown Boston.
In total my transportation/parking cost me around $200.
Where to stay?
Maybe I'm cheap, maybe I'm money-wise, but I refuse to pay for a fancy hotel when I can stay at an AirBnb for a fraction of the cost. The pros of an AirBnB is that you have more space and your own space. The cons are that you may not be in the middle of all of the action. We stayed at a decent AirBnB outside of the city in the Dorchester area. It was really clean, but if you plan on using this one, be prepared to share your space with others. The layout was a massive New England-style house with eight rooms that are rented, four shared bathrooms, and a community kitchen. I personally didn't mind at all, but it's not suitable for every kind of traveler. Make sure when looking at AirBnb to select "Entire Home" if you're concerned with having ultimate privacy.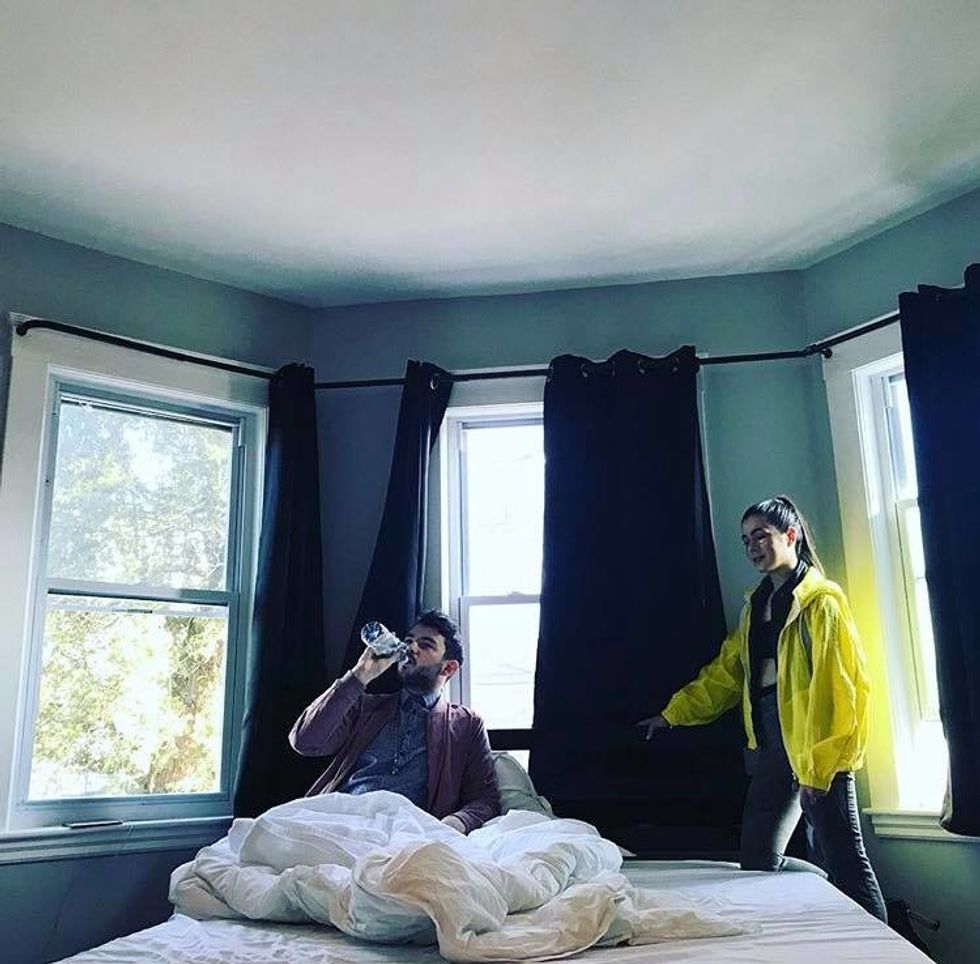 our Air BnB
In total I spent $100 on lodging.
What to do?
Boston is just pretty. We lucked out with beautiful weather even in the middle of January so we did most things outside and for free. Don't miss walking through Boston Commons. There are tons of gorgeous monuments and statues that will definitely test your knowledge of US history. If you like to skate, there's a quaint little skating rink in the park in the winter. We also got to walk on a frozen lake while we wandered around the park. We went back when the sun went down because the park is just as lovely at night. Nearby, is a graveyard where you can see the graves of famous American heroes like Paul Revere and Benjamin Franklin.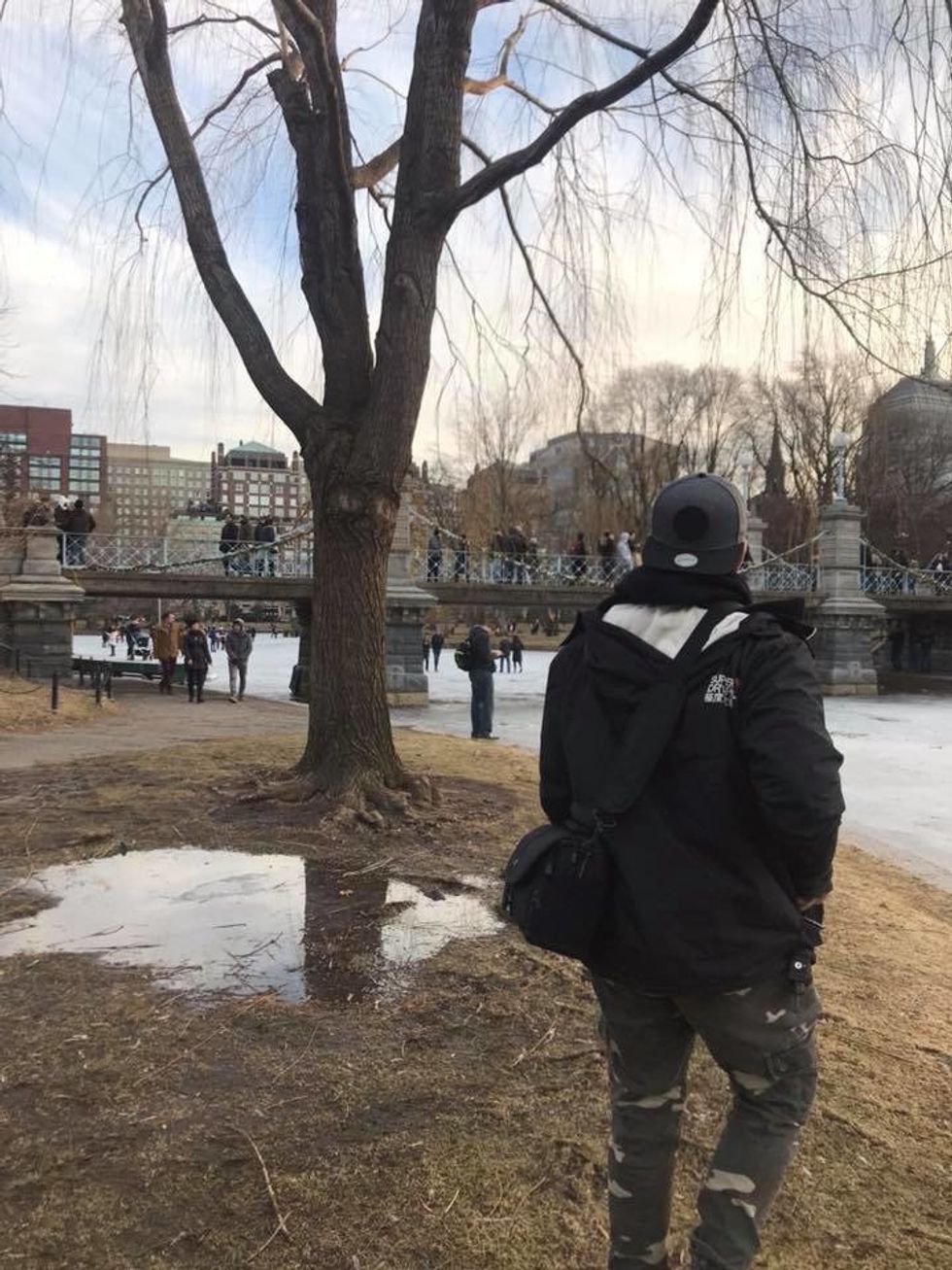 Boston Common
We absolutely loved walking around Beacon Hill and the area surrounding the commons. Though we skipped most of the shopping on Newbury Street, we did hit The Fairy Shop which changes themes seasonally. This time it was Harry Potter themed which got us really excited as big fans of the series. We also stopped at Georgetown Cupcakes for a delicious pre-dinner (oops) treat.
While you're in town, definitely stop at the Quincy Market for a quick bite of something very quintessentially Boston be it a Boston creme pie, chowder, or Boston hand cut french fries. You can also check out cute little kiosks where local artisans sell their work.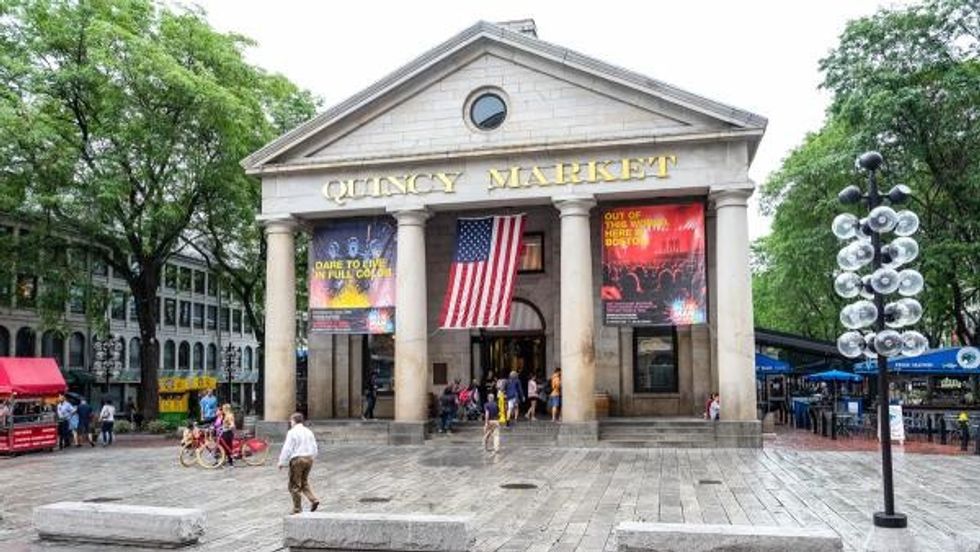 The Cultural Landscape Foundation
If you're a history buff- or not, definitely stop by the Boston Tea Party Museum. It's free to walk through the gift shop and to visit the replica of the boats from the historic event. If you want to do a little more, you can take the tour where they allow you on the boat and put on a show. If you're a little chilly after the fact, you can visit their on site tea room for a treat. Their tea tasting with a keepsake mug is only about $8 or you can skip the mug and taste the tea for about $4.
For dinner, I highly recommend visiting Boston's North End. Historically an Italian neighborhood, I had some of the best Italian food I've eaten at Dolce Vita and followed up with a yummy cannoli at locally famous Mike's Pastry.
In total I spent about $100 on food and sightseeing.
In total the whole trip will run you about $400 - that leaves you with $100 for extras!
Visting Boston? Send us your thoughts on Twitter.