"My heart is in Havana."
From the popular Camila Cabella song "Havana," to the increasing popularity in Cuban style decor, our culture seems to be recreating the same Cuba craze that struck the nation in the 1930s. Before our relationship with the island because as complicated as it is today, wealthy Americans whisked themselves and their lovers away to the island for a weekend of music, gambling, and drinking. After the Cuban Missile Crisis, relations with the island went downhill and Cuba became sort of a mystery to the US. With an embargo from one of the most powerful nations in the world, Cuba was stuck in the past unable to update most of their technology, cars, etc. Since Obama opened up our relationship with Cuba a few years ago, a few Americans have visited and gotten a glimpse at what we've been missing for years. As a Cuban-American, I'm dying to go but have limited time. I know that to see the whole country, I'll likely have to return, so I've planned a simple weekend trip to Havana, that's affordable and action packed.
Where to stay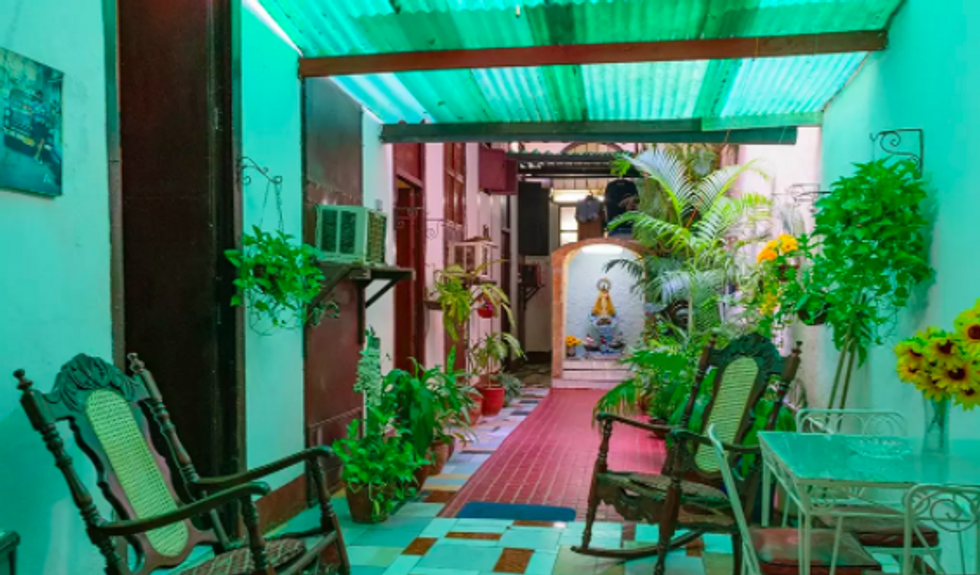 Air BnB
There are a number of beautiful resorts in Havana and throughout Cuba that you can stay in that according to American standards are still pretty cheap, but the super affordable way to do it and see the most authentic version of Cuba is to stay in a Casita. Casitas are a lot like bed and breakfasts. Usually small and family owned the accommodations are simple but there is a lot of heart. This seems like a hard thing to track down, but it's not. With Air B n B, you can now look through photos of an array of places and choose your favorite spot with the best accommodations. I'm staying at La casa de Maria y Ernesto. Check it out here. On average, a casita will only run you $25-40 a night. This one is only $25! The added bonus of staying in a casita is that a home cooked breakfast will only run you an extra $5 max.
Housing will run you $70 including breakfast at the casita.
How to get there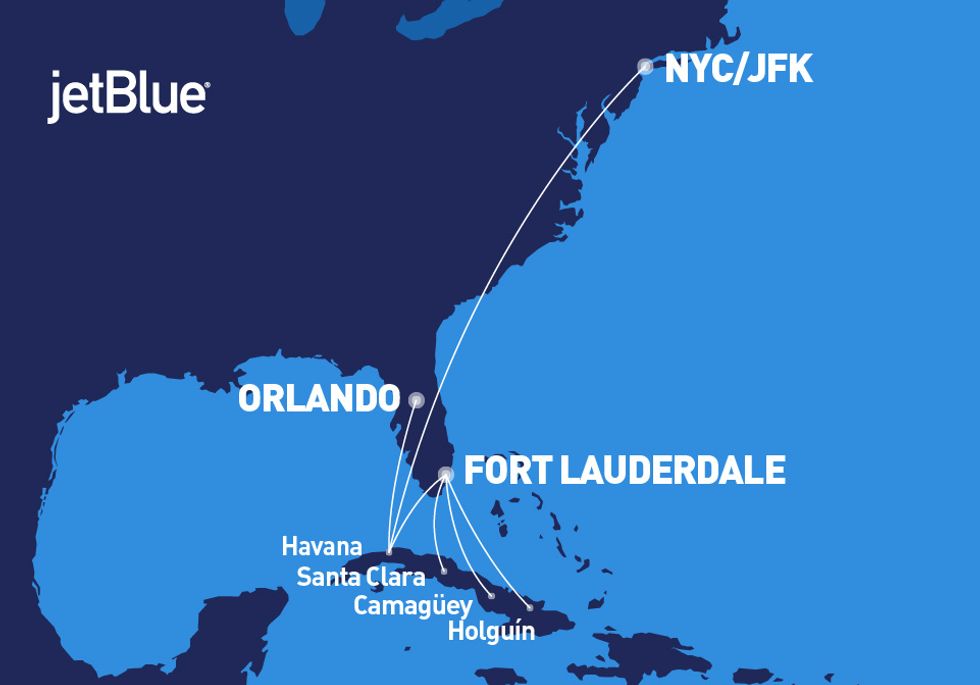 Jetblue
Jetblue has made flying to Cuba easy. Depending on where you live, it can be a straight shot. If you leave near the Tri-State area, I recommend driving to JFK to save money on additional airfare. From there, a roundtrip flight to paradise will be about $200. If you live in the Southeast, it's fairly simple as well. There is a direct flight from Orlando that will run you about the same as New York. The good thing, is that once you're in Havana everything is fairly walkable.
Transportation will run you around $200/person.
What to bring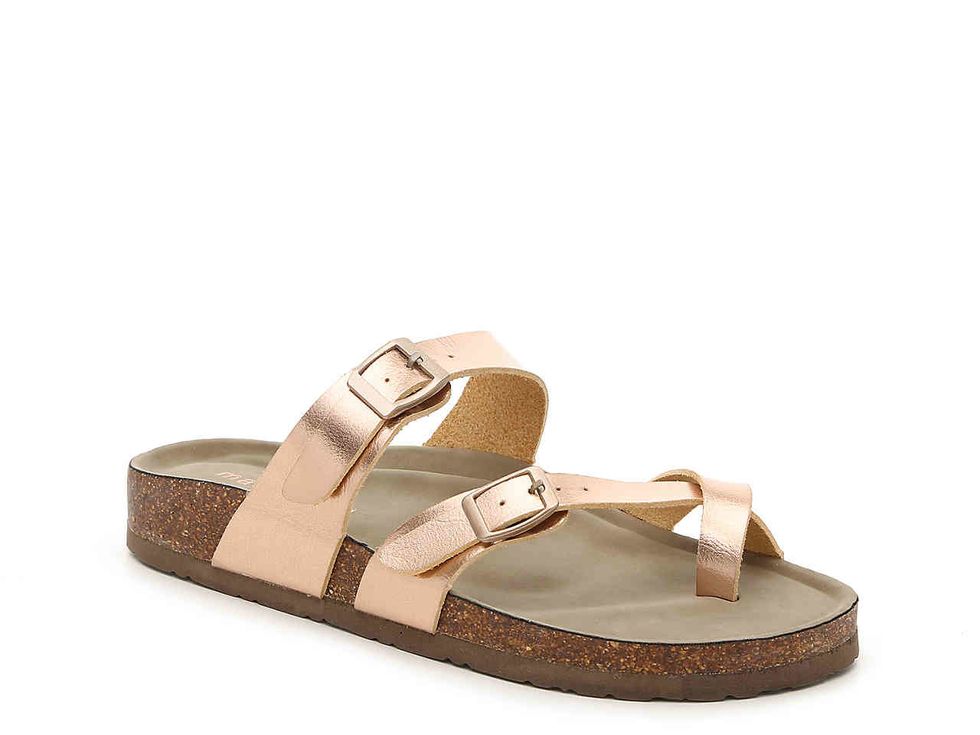 DSW
Cuba is a simple place. An island, don't expect to bring heels or fancy closed. Be prepared to wear a breezy blouse, cut offs, and sandals, let your hair down and dance. Since you'll be walking much of the time, if you're going to buy something, I'd say invest in good, breathable sandals like Birkenstocks or something similar, but other than that I'd encourage you to bring your favorite summer clothes. I'm even packing less makeup for my trip to let my skin breathe in the sea side fresh air.

If you decide to grab some new sandals, check out Madden Girl's Bryce sandal. They look just like Birkenstocks! This will run you only about $30 at DSW as compared to $135 for real Birks.
What to do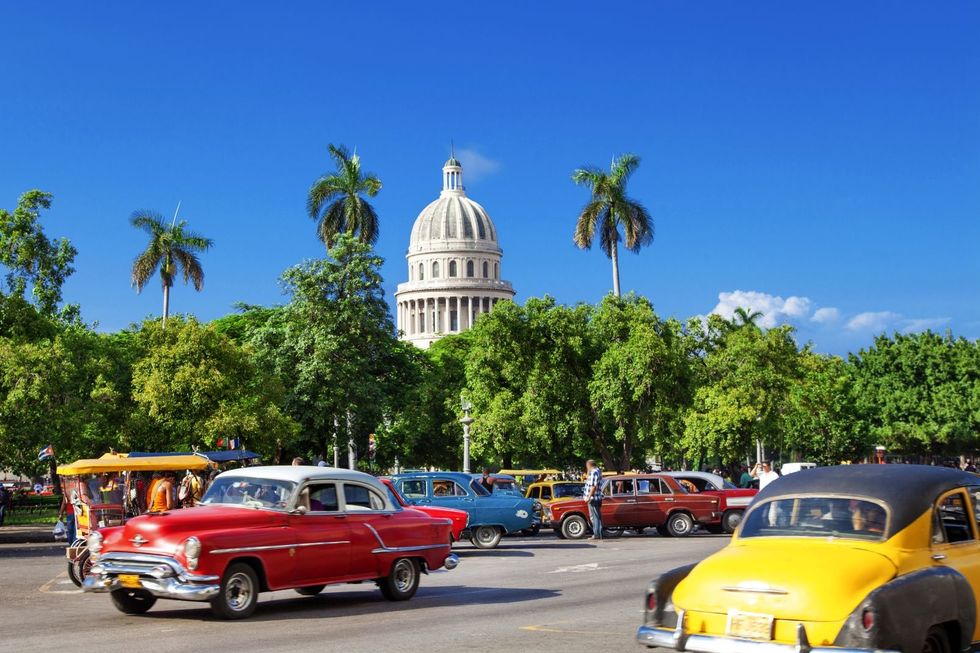 Easyvoyage UK
There are endless things to do in Havana and what's even better? Most things are cheap. You'll find the best things off the beaten path by walking around and exploring the streets. Lunch and dinner in Havana will run you no more than $7 each including a refreshing cervesa. Some of the top sight seeing places on our list are: Playa Del Este (to soak up some sun of course), Old Havana and Old Square (to snap some photos of the beautiful architecture, and of course Tropicana, a popular dance hall. My dad always tells me stories about my ancestors dancing the night away in clubs like this every night, so it's only fitting that I go check it out as well.
Food and activities in Cuba should run you about $100 max.

Now you can see why Cuba is such an affordable, awesome place to travel! With this simple but action packed trip, you're only spending about $400, leaving you with an extra $100! I bought a polaroid camera from Urban Outfitters so I can snap old school photos to commemorate the trip.
Check out flights to Cuba on Jetblue here.