Sometimes you just need a quick getaway, but going to Mexico seasonally or getting away to the Caribbean is not always in the question. From pricey flights to expensive resorts, it's easy to shy away from taking vacations just because of the cost, but there's plenty to see right here in the US and for cheap. If you're willing to sacrifice some of the frills to really experience a place, there is plenty you might have missed from the safe confines of a nice hotel that you'll catch doing things on the cheap. Southerners and East coasters alike, check out Savannah, GA for a fun getaway on a budget.
Where to stay...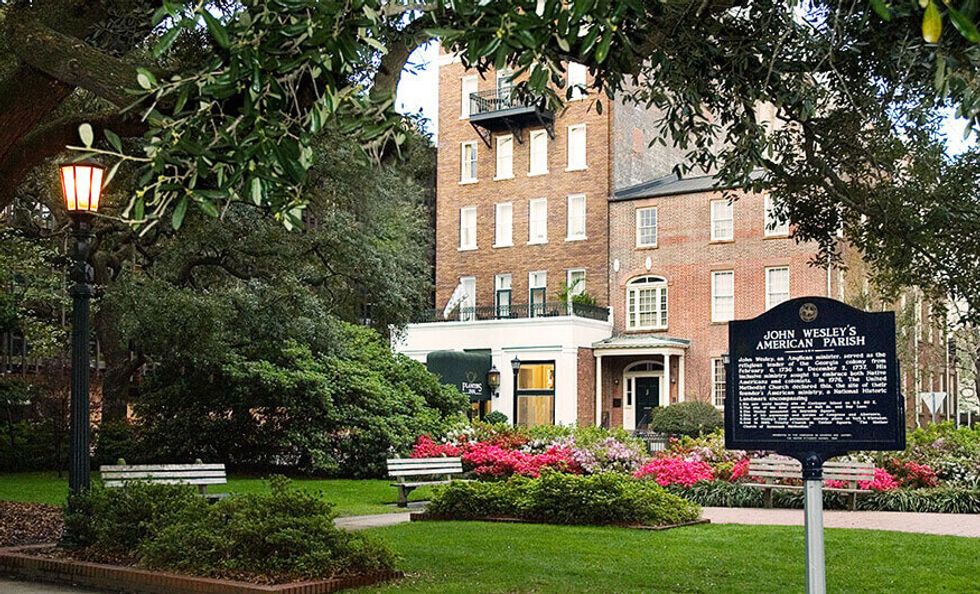 www.plantersinnsavannah.com
Savannah boasts some pretty incredible hotels with all of the gorgeous old Southern architecture. It's definitely hard to pick. Some of the highly recommended spots include The Cotton Sail Hotel, The River Street Inn, and the Mansion, but I found myself preferring Planters Inn. The Planters Inn is motel priced with the charm of the South and the sophistication of a hotel. Modest but nice accommodations like complimentary coffee and fruit infused water add something special to the stay. The beautifully decorated rooms have ornate furniture that gets you in the southern spirit. Conveniently located on Reynolds Square, this spot costs as low as $109 a night on some travel sites like Travelocity; however, if you booked direct, for only $30 more, Planters Inn throws in a complimentary wine and cheese social, breakfast, and more little perks.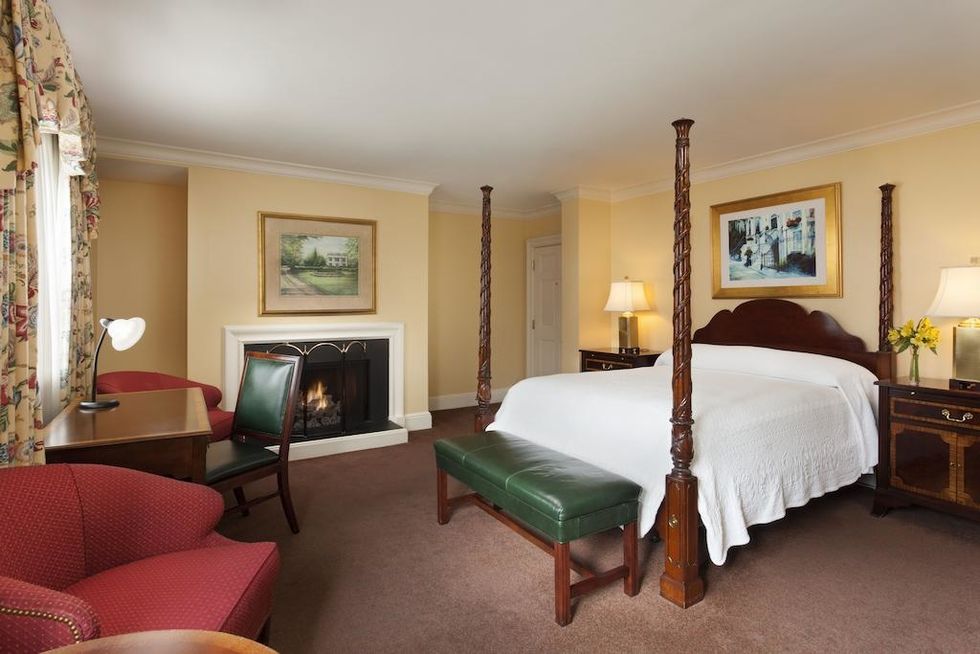 Booking.com

In total, lodging will run around $278 for two nights.
How to get there
Driving is of course best! If you have a car hop in and hit the road. There are beautiful scenic routes to Savannah no matter where you're coming from, so why fly and miss out? From any nearby state it's under ten hours in the car and if you figure driving to the airport, going through security, etc, your car ride to Savannah is likely shorter anyways.
In total, transportation should run you around $60.
What to bring?
Savannah is a big foodie city, so I don't recommend bringing a ton of food. You'll want to eat out anyways; however, the city does allow for open containers, so maybe bring a bottle of wine to share on the river. It's quite the view. Other than that depending on the time of year, be sure to pack layers. In the salt + pepper months, Savannah's temperatures can fluctuate especially near the water.
A nice bottle of wine should run you $30.

What should you do?
Savannah truly has something for everyone. I am definitely a wanderer. My favorite part of traveling is walking the streets and seeing who and what I come across, but if you're into more of a structured trip, there are tons of attractions. For the art lovers check out the Jepson Center for contemporary photos and art. If you're a history buff or fancy ghost stories, Savannah is the perfect place for you to visit. For a small price you can take historic tours and hear about the haunted spots in the historically rich city. If you like to take something home from your travels, City Market is the perfect place to find local art, knick-knacks, and products. If you're out of cash and out of ideas, the city is covered in lush historic parks like Forsyth Park that are perfect for sightseeing and people watching.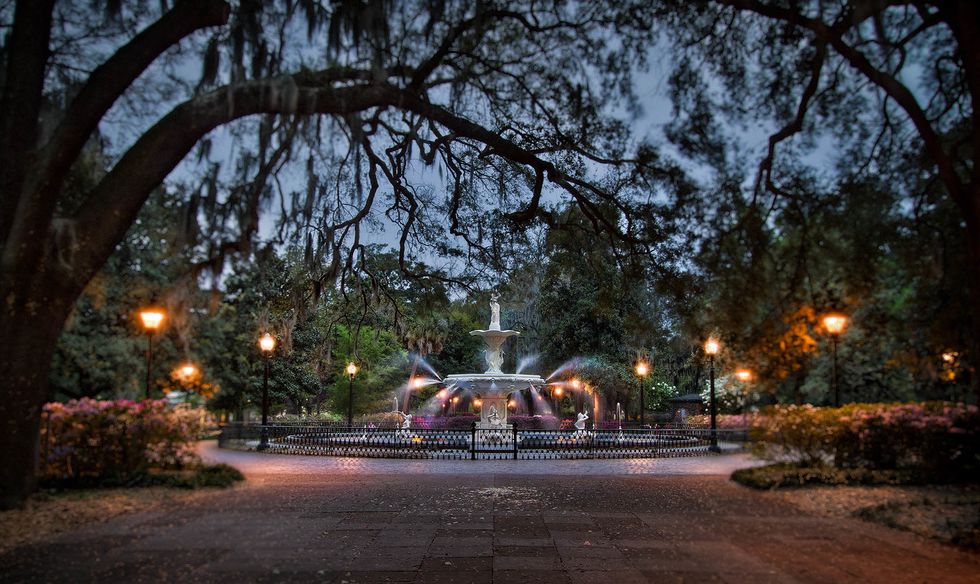 Savannah Food & Wine Festival
Activities + dinner will run you about $130

Grand total
For a two day getaway in Savannah, GA you'll spend about $498 if you pay attention to where you're spending and you'll have the time of your life! Have you visited Savannah recently? Share your photos with us @journiest on Instagram, Twitter, and Facebook.