Vuori is an activewear brand with lines for both men and women available online.
Known for their eco-friendly approach to apparel, high-quality fabrics, and innovative technology, Vuori has everything from tops to bottoms and accessories.
I decided to try out a range of everyday essentials from their women's line and see if the brand really delivers must-have performance wear staples.
Read below to see everything I got and how it worked out.
As my need for more activewear has increased, I've been searching for the ultimate performance wear brand. That's how I found Vuori.
The California-based company is inspired by the coastal active lifestyle which inspires their garments versatility, color schemes, and technology. But reading all the great reviews and seeing their aesthetically pleasing site still leaves the question open: is Vuori worth it?
I wanted to see for myself if Vuori is the best activewear and got my hands on a few of their most popular essentials. Here's what I thought about each one.
I started with the Daily Legging in Black Camo.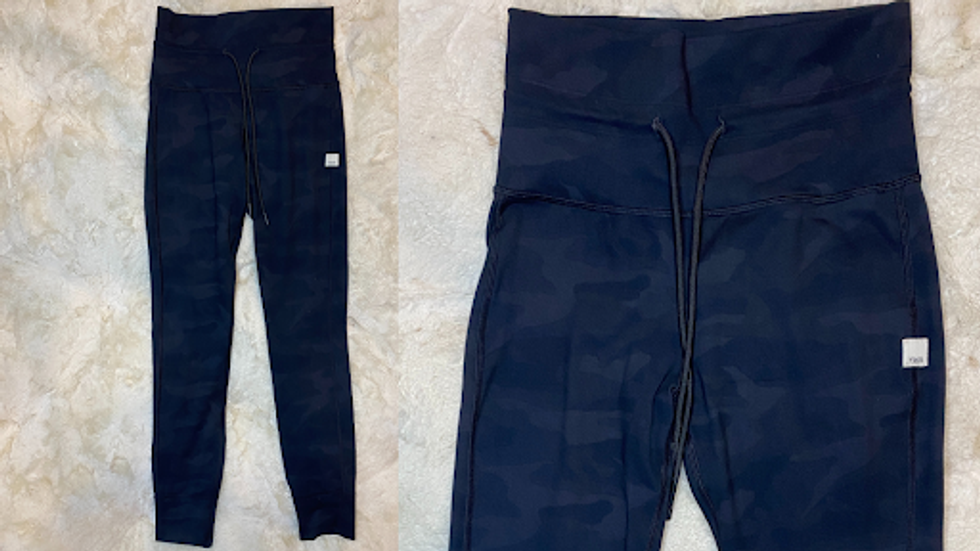 Immediately this legging stands out from the crowd with its drawcord detail at the waist. I hadn't seen this detail before in a legging but was willing to give it a shot. The minimalist logo square was also a cute touch (I hate when brand logos are too prominent on activewear).
Once I put the Daily Leggings on, my life changed.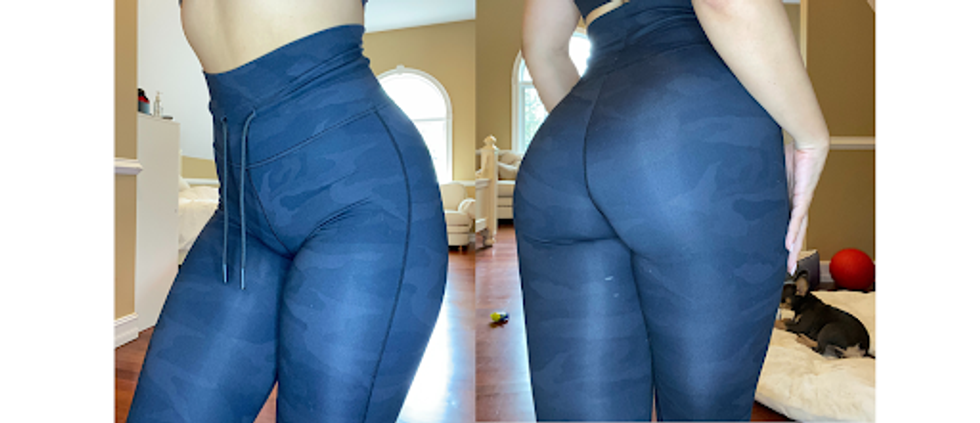 These are the softest leggings I've ever owned, hands down. Turns out that Vuori's BreatheInterlock™ fabric is next-level and provides an incredible smoothing effect. Plus, the Daily Legging passed the see-through test which is a must. They have full coverage, comfort, and the drawcord gives me added no-slip security.
I want the Daily Legging in all 8 colors - they're that good.
To top off my first Vuori outfit I added the Daily Bra.
Like all of Vuori's collections, this bra is available in sizes XXS to XXL. I got the Black color in a size XS.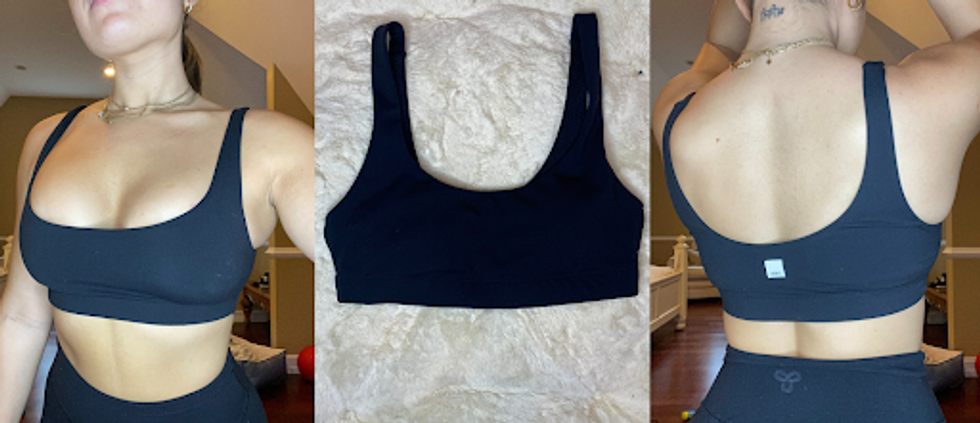 Made with the same buttery fabric, this bra is the perfect pairing for the Daily Legging. I love how minimalist and supportive it is for a sports bra. The medium support gives me just the right amount of security I need for a wide range of activities.
No matter what I'm doing, the Daily Bra's tech gets me through the entire day. It's moisture-wicking, quick-drying, and is lined with removable cups.
Pro Tip: Size up! The XS fit me but after trying it on I could've gone up a size.
My second Vuori fit was more casual. I started with the Performance Jogger.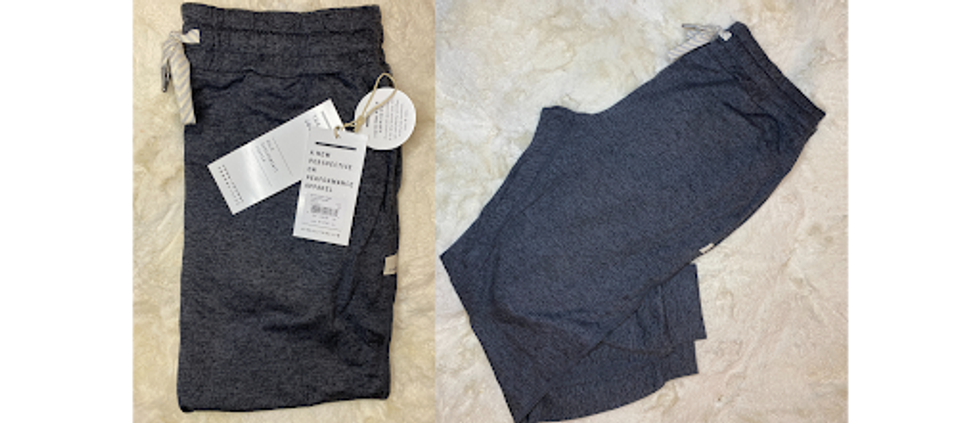 Everyone needs at least one jogger in their wardrobe, but with Vuori you need all 13 colors. They slid up my legs and the DreamKnit™ fabric felt heavenly against my skin. The Performance Jogger has just the right amount of bagginess for lounging comfort and the tapered leg and cuff hit my ankle perfectly.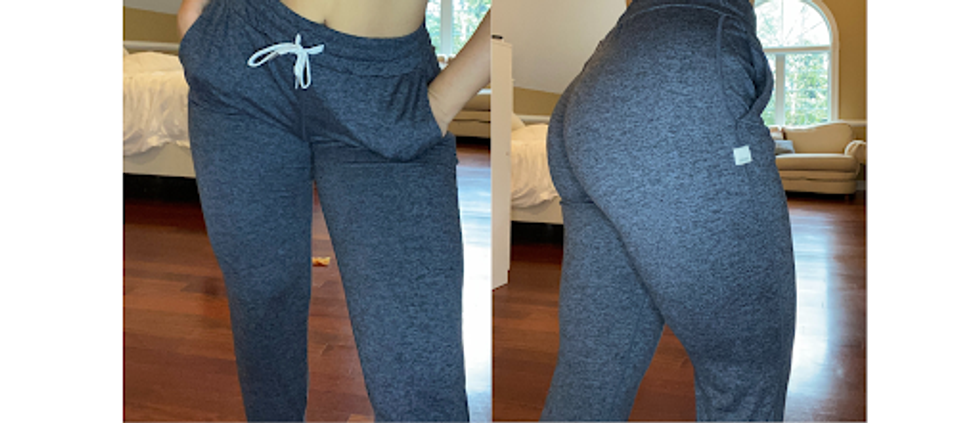 I've never felt so good in a pair of joggers, and these did not give me that frumpy effect I hate. Vuori made casual loungewear flattering for my body and I can't believe I was missing out before.
The Charcoal Heather goes with so many different tops, and the pockets are great for holding my phone and keys when I need to run an errand. However, I'll be more often than not parked on the couch enjoying the luxurious 4-way stretch these joggers provide.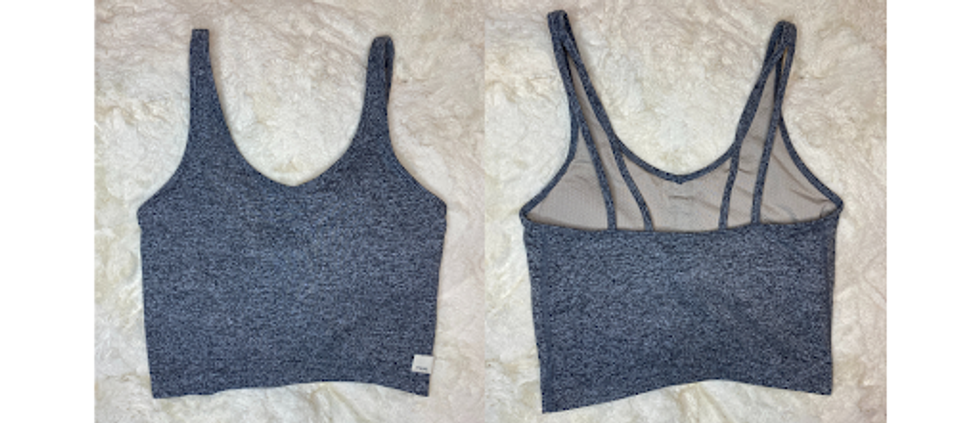 This is more than just a tank top. The Halo Performance Crop comes with a built-in bra, removable cups, and Vuori's must-have DreamKnit™ fabric. It's so hard to find a top with light support that's also comfortable.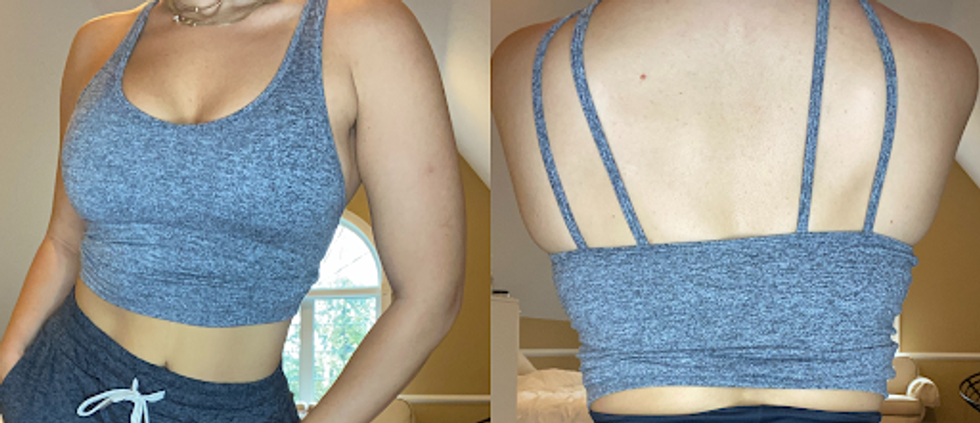 The double strap feature on the back takes the Halo top from basic to basically the best crop top ever. The length hits my waist at its narrowest point for the most flattering cut and has me feeling confident as I walk around the gym, in the neighborhood, and even around my house.
I'm planning on replacing all my old, ratty tanks with more of this next-level top, and thankfully there are 6 more colors to build my collection with (Heather Grey pictured above).
Vuori is the best place for activewear.
My mini-haul proved to be such a success, I have no doubt that the rest of their collection is just as amazing. With unparalleled comfort, quality, and tech I've never felt so stylish and ready to tackle whatever the day brings in my Vuori fits.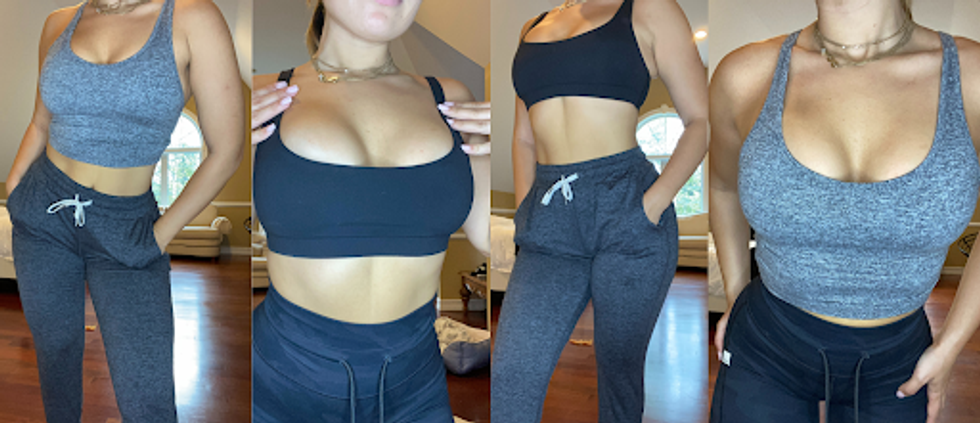 Vuoriis the next place to stock up on performance wear and if the women's line is this good, the men's line is sure to hit the mark.
Don't forget that when you're filling up your cart, not only do you get high-quality apparel but Vuori is also an eco-friendly brand. They use recycled and organic materials without sacrificing durability and effortless design.
If you're hesitant to shop Vuori, trust me this is the best activewear you'll find out there.