As cases of COVID-19 skyrocket across the country, it's clear that Americans need to abide by stricter social distancing measures.
But Americans have remained the anomaly. In fact, many European nations have reported almost no cases at all in recent weeks. Additional countries like New Zealand, Vietnam, and Taiwan have kept their numbers dormant for months.
What all of these coronavirus-free meccas had in common was their hard-hitting methods of social distancing. New Zealand imposed strict lockdowns back at the beginning of March, which everybody followed and, as a result, completely eliminated the disease.
Meanwhile, places like Taiwan ramped up testing availability and made masks a requirement. While that's all well and good on a global scale, Americans have proven to be too ignorant to wear a mask or merely stay inside.
So perhaps there are ways to encourage social distancing that are a bit more...fun? Countries still embroiled in disease are saying: absolutely. Here are just a few creative, less-draconian ways of asking people to keep their distance.

Japan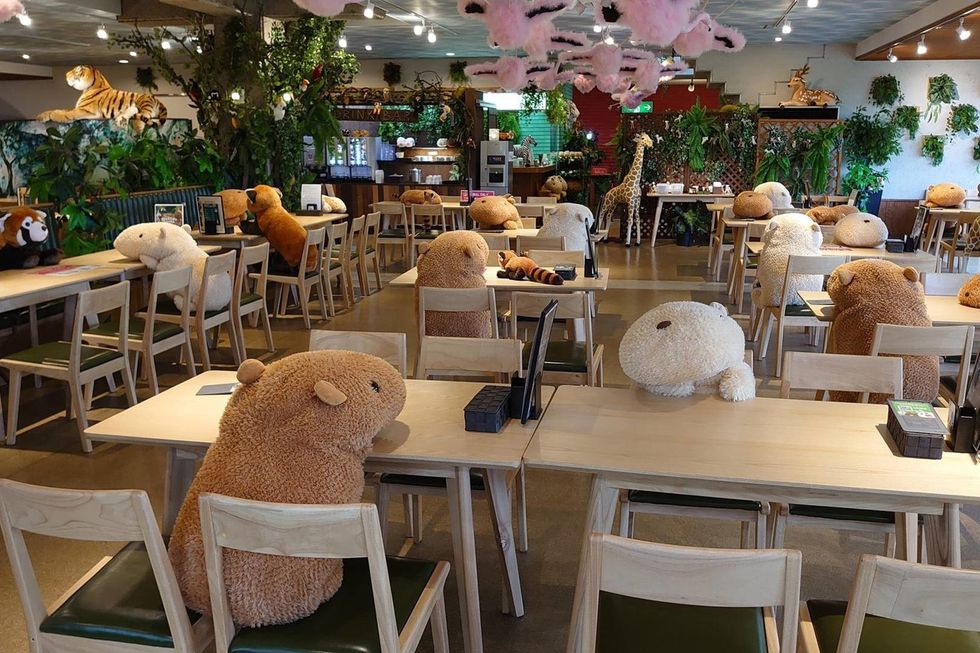 At the Izu Shaboten Zoo in Shizuoka, Japan, the cafe has been filled with massive stuffed capybaras to encourage socially distant dining. From giraffe's to tigers and even a lemur, the adorable toys sit scattered at every table to keep people distant without feeling lonely.
"Why capybaras, you ask?" wrote Johnny Suputama, who shared the viral photo of the cafe on his social media. "Well, this zoo is credited with being the first (in 1982) to introduce the animals to hot baths."
Germany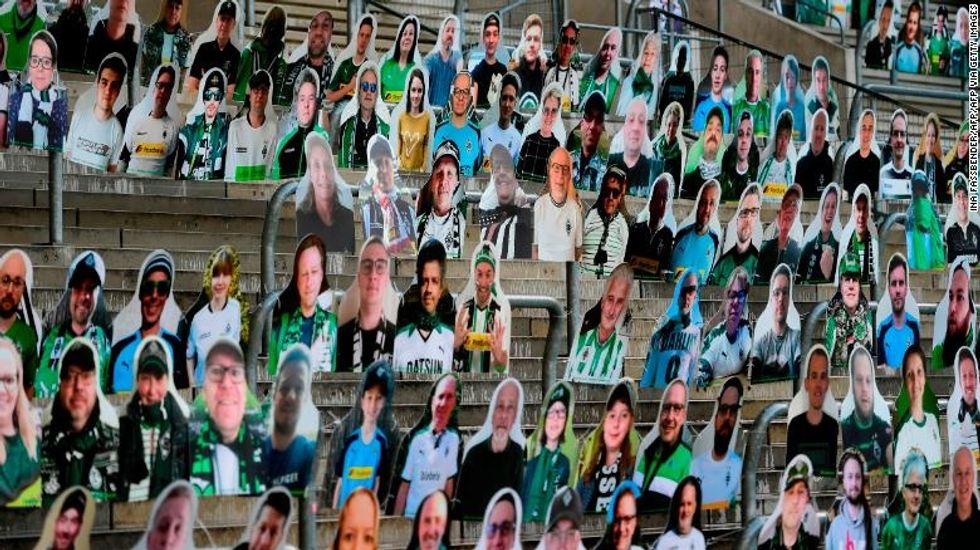 Germany's legendary football league The Bundesliga knows that football isn't half as fun without the stadium's screaming, hungry fans. As the first professional sports league allowed to resume its interrupted season, 4,500 cut-out pictures of fans were placed throughout the stadium to mimic live crowds.
Amsterdam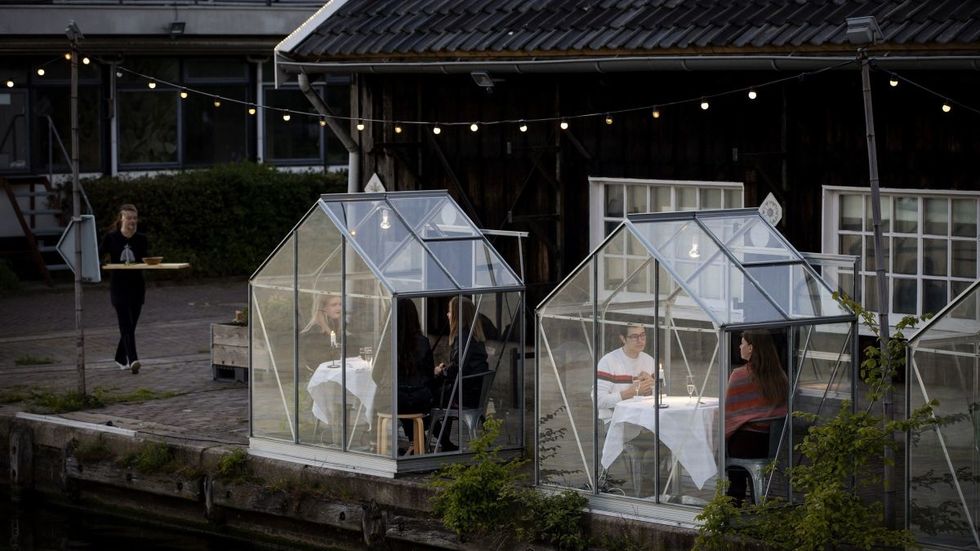 Amsterdam's legendary Mediamatic arts centre already takes the cake for the most sophisticated social distancing tactic. The center adopted a project called Serres Séparées, which translates to "separate greenhouses," that allow guests at the centre's ETTEN restaurant to sit in sleek, glass-enclosed greenhouses along Oosterdok marina.
Servers additionally wear plastic face shields and gloves and set the food into the patron's glass box using a long piece of wood. Overall, the greenhouses seem very intimate and romantic.
California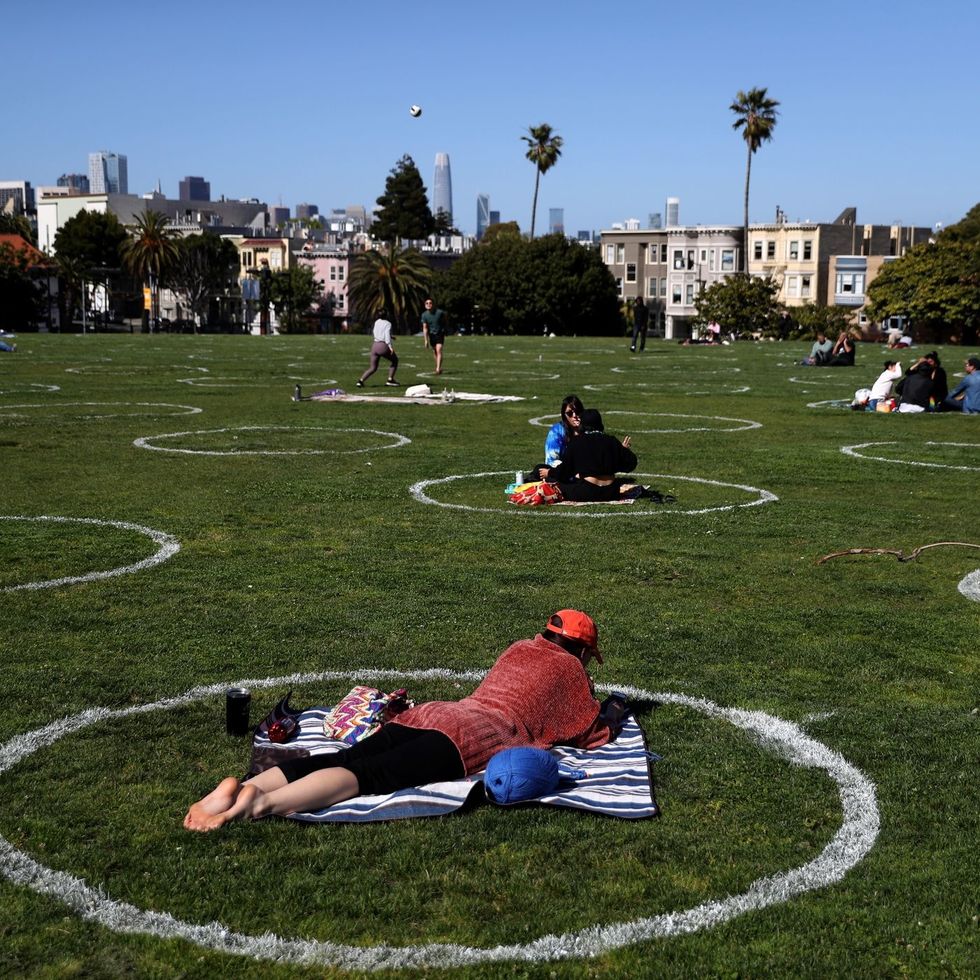 In San Francisco's iconic Dolores Park, painted circles are a minimalist and classy way to indicate 6 feet of distance from your neighbor. Domino Park in NYC is also taking on this measure, which has proven to be effective in encouraging park-goers to social distance.
Greece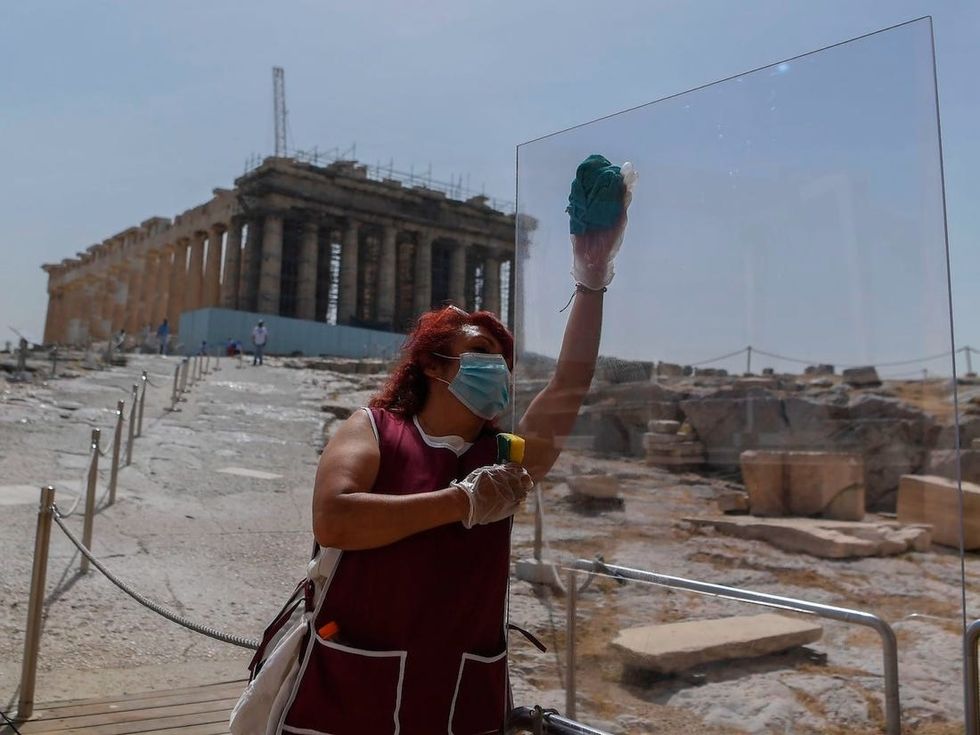 Athens is known for its profound collection of Archaeological sites. Thankfully, most of them were able to reopen back in May, with many of them observing a clever variation of social distance measures. At the Acropolis, in particular, visitors stand behind a sanitized plexiglass shield. The effort keeps guests from safely spewing droplets everywhere, while also minimizing interference with photos.
Hong Kong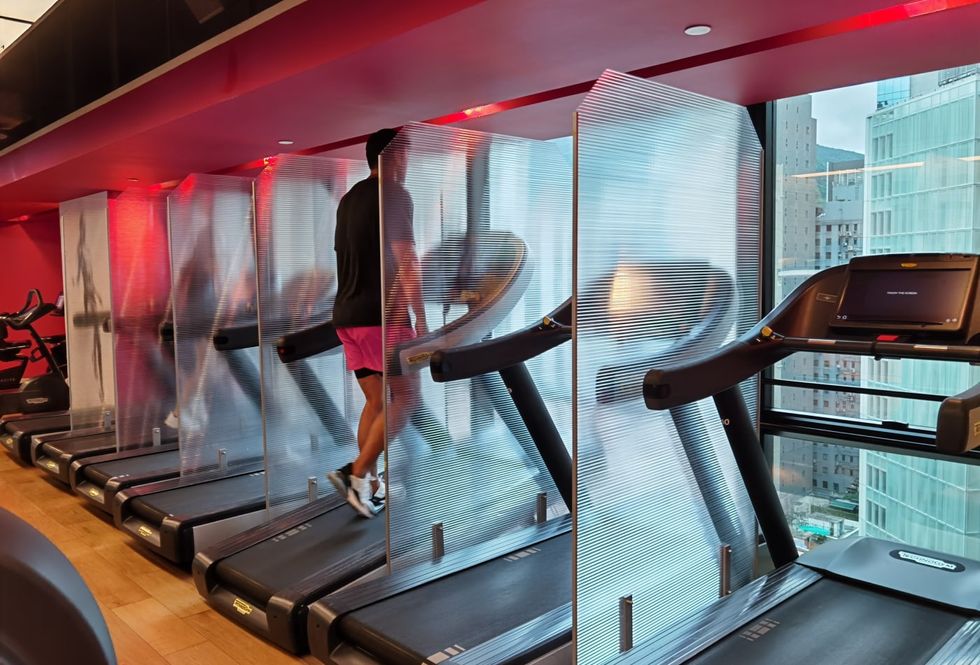 At Hong Kong's reopened Pure Fitness, joggers are enclosed in thick plexiglass to keep from spewing droplets while they workout. Additionally, they have increased sanitizing policies, and most people have grown accustomed to wear a mask while they work out. While gyms, in general, are probably some of the unsafest destinations, it's nice to know some methods can help minimize the risk.