You wouldn't know it walking around midtown Manhattan, but marijuana is still illegal in New York.
It does seem strange to think that perhaps the most metropolitan city in the US would be lagging behind so many other parts of the country that have legalized possession, production, and sale of cannabis and THC products, but it's true.
New York's decriminalization of marijuana has led many smokers to be more brazen with their public consumption in recent years, and Governor Cuomo recently announced plans for limited legalization for recreational use at the state level. But for the time being the sale of products containing THC is still very much illegal.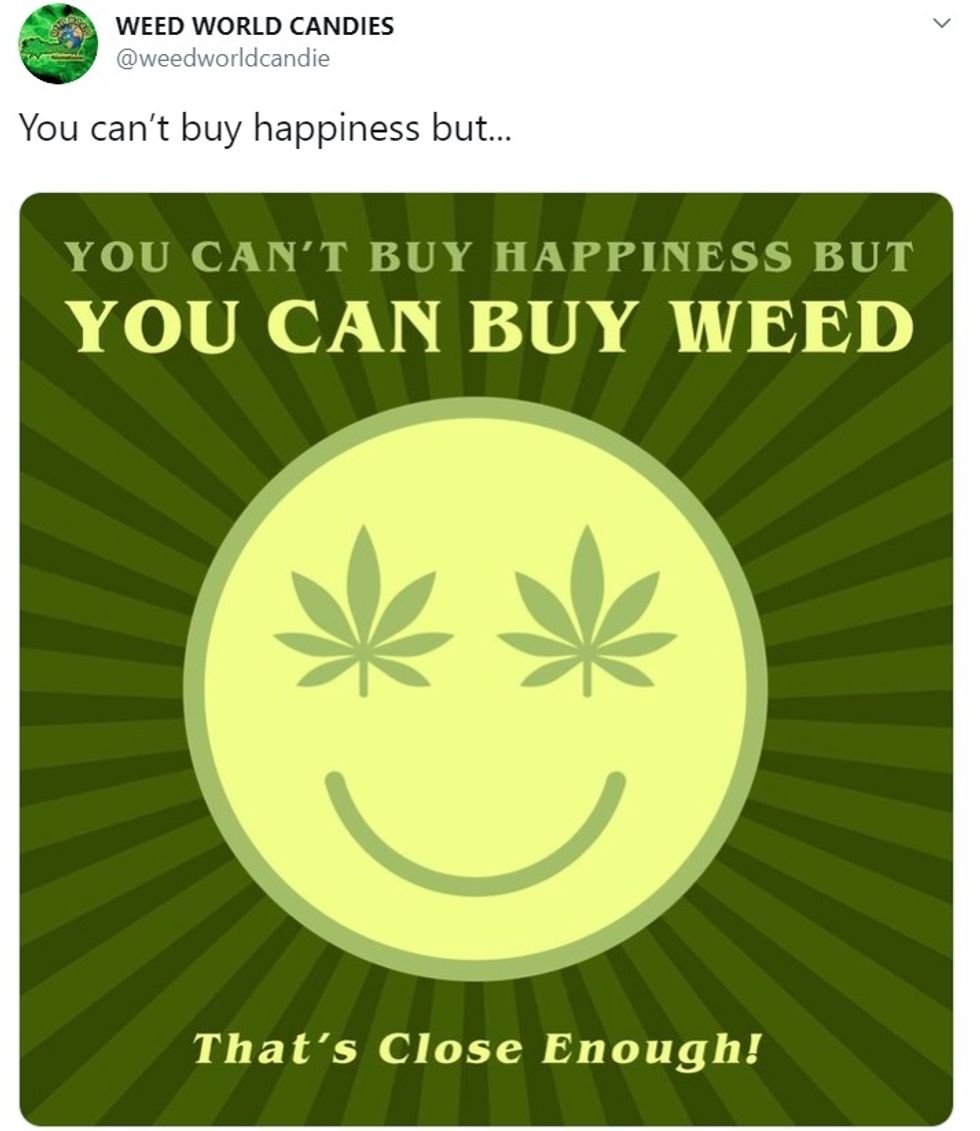 You sure about that?
Adding to the confusion is a company that has sprung up to prey on tourist's uncertainty. Weed World trucks have multiplied at a staggering rate since they first started appearing in Midtown and the Village a few years ago. Easily a dozen RVs and vans now line the tourist-dense streets of Manhattan, advertising Girl Scout Cookies and Gorilla Glue, clad in marijuana-leaf decals and occupied by employees who are paid either to be stoned out of their minds, or just to pretend they are.

With eyes nearly in slits and an air of relaxation that suggests that customers are temporary interludes from a permanent nap, they will promise you as much as they can get away with while letting their branding do most of the work. They will sell you four lollipops for $20, which would seem like a great deal if not for the fact that they will not deliver on the strong implication that they'll get you high.
They have a Twitter account where they celebrate the supposed availability of weed and claim to "have New York locked down." They'll even sell you vape cartridges that advise you to "get medicated," and which are packed with potent doses of… flavor?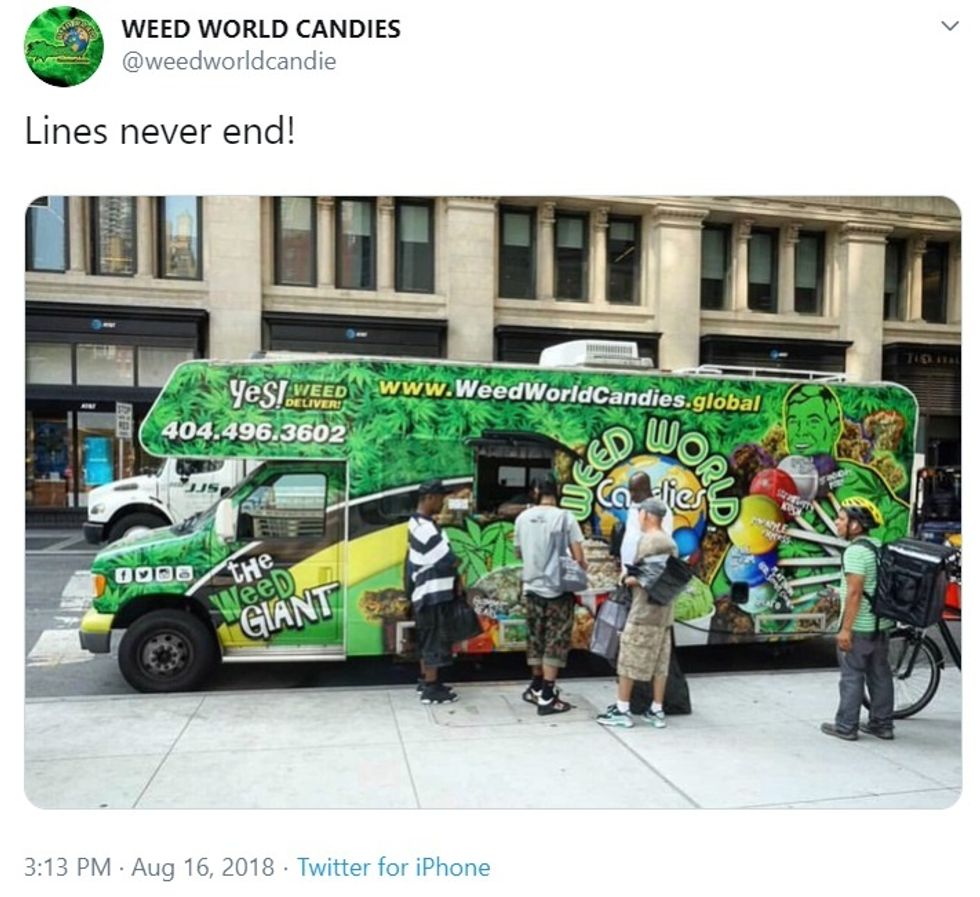 An employee once assured me that their candies do contain THC—maybe they wouldn't be so brazenly dishonest today—and in a drunken state I coughed up $5 to test that claim. There is a faint weedy taste to their candies, and you may find trace amounts of CBD inside, but that's it. It's a scam. There is no THC. Nothing that will give their customers the experience they're selling.

Worse than the trucks is the Weed World Candies storefront that opened in midtown in 2019. Just walking past you would swear that people were passing a massive blunt inside.
The smell is unmistakable and overpowering, except that it's fake. Whatever chemical fragrance they pumped onto the street, it was not connected to anyone smoking weed. Inside, the psychedelic wall art complemented shelves lined with suggestive candies and boxes emblazoned with pot leaf insignia.
Whatever the venue, they are all too happy to sell you overpriced hemp products and CBD creams and chocolates made to look like nugs. And if you're a tourist, or a moron like me, you might believe the scam long enough to give them money, but nothing they sell will get you high.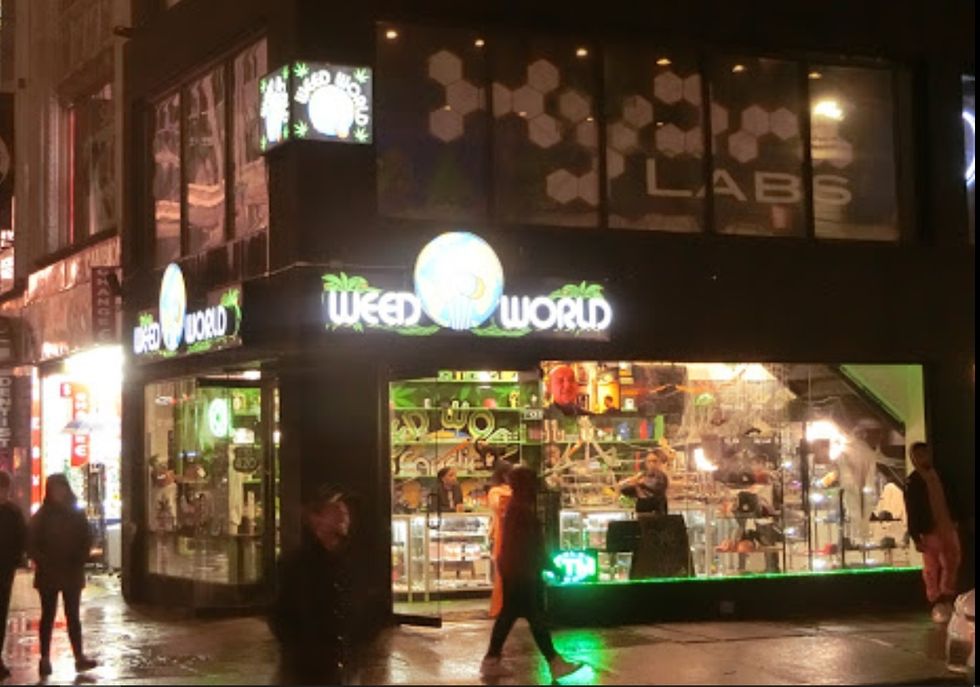 Hiroki Kittaka
The owners of Weed World, Judah Izrael and Bilal Muhammad—who prefers to go by "Dro Man" or "Doctor Dro"—will defend their products by claiming that they serve to promote legalization and decriminalization efforts by normalizing the idea of public sale of marijuana. But at no point in the purchasing process is the illusion that their candies will get you high broken. At no point are their customers offered literature explaining the mission of Weed World.
On their website's FAQs page, there is no mention of THC or its absence from their products, but the first question, "How much should I eat?" is answered, "It's all based on your tolerance but there's no limit." Tolerance for what? Sugar? The company—which originated in Alabama and has spread to cities around the country—mostly seems like a very profitable way to sell candy to gullible adults.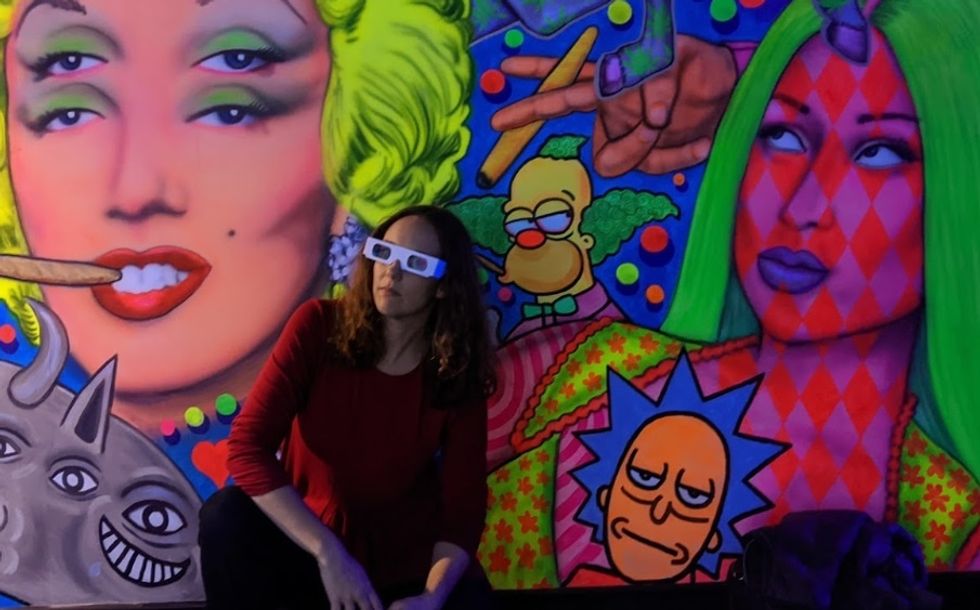 Nicole Mallete
The best thing I can say in their defense is that one of their trucks was recently busted by police in Saraland, Alabama, with products that "tested positive for marijuana." Assuming this isn't a screw up or deliberate frame-job by the police, it's possible that some of the Weed World trucks are using their faux activism as a front for selling actual drugs. If so, that would be the most honest thing about this company. Until that's confirmed, ignore these trucks and maybe just ask a friend for a hookup.