December 3, 2009 is an important date in American history: the day Jersey Shore aired on MTV, sending the world into a state of shock and horror. Jersey Shore was instantly loved and wholeheartedly despised.
Critics thought this group of fake-tanned, non-Jersey natives had zero brain cells and deserved no air time…And they weren't wrong about the no brain cells part.
Being from New Jersey, I found myself wondering why I literally didn't relate to their Jersey Shore experience. I mean there have been countless odes to the Shore in pop culture, but this is the one to make a huge, lasting impression??!

Bruce Springsteen didn't write the lyrics "nothing matters in the whole wide world when you're in love with a Jersey girl" for the Jersey Shore cast to smear fake tan all over it.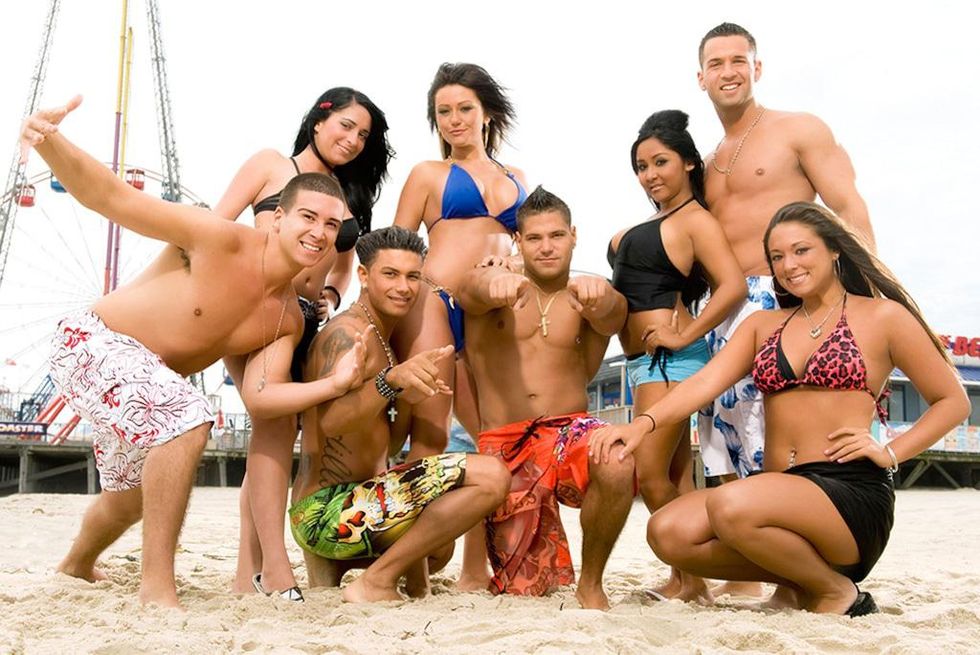 And yet…I couldn't stop watching. First of all, I was far too young to be watching this group of degenerates blacking out and causing outrageous public scenes when I was in like the sixth grade. I started watching it as a joke, thinking I'll watch to make fun of them because we are nothing alike.
Many of the performers weren't even from New Jersey, so how could they possibly embody the real experience? From Seaside Heights to Atlantic City, you'd be shocked by the variety that comes with the shore.
It's clear the people love the show...Spinoffs like Jersey Shore: Family Vacation and not-so-popular reboots like Buckhead Shore are still going strong. Stars like Mike "The Situation" Sorrentino and Angelina Pivarnick are all shining bright.
Jersey Shore is probably one of the most iconic embodiments of trashy reality television. So your vantage point on what a Jersey Shore summer is truly like is quite skewed.
Without further ado…here's what the Shore is like minus the GTL.
Cabs Are Most Definitely Not Here
One of the more famous catchphrases of DJ Pauly D was "cabs are here." He would scream it at the top of his lungs once the crew's cabs finally arrived to take them to the club. No one was ready when they arrived, but they'd all be sufficiently buzzed.
Don't even think about calling a cab or an Uber. You may be able to get one to the bar, but there are certainly no drivers available when it's closing time.
What you are going to probably end up taking is a shuttle service. Every shore town has one.
In areas like Avalon, Long Beach Island, and Sea Isle City, you'll find the Jitney. In Manasquan, there's the Wally. Either way, this is the most lit option possible.
First of all, the rides are only a few dollars a person and most of the drivers let you play your own music. You can cram like 25 of your favorite friends into your ride and it's like pulling up in the craziest limo ever. Some bars even offer their own shuttle service, but wait times can be long, depending on when you call.
What's With The Fist Pumping?
Okay, I'll admit. I will do the ironic fist pump from time to time, when it feels right. But I can promise you that the beaches and bars are not filled with gelled, spray-tanned heathens like Snooki and The Situation fist pumping and screaming everywhere.
There is something in the air at the shore that makes everyone act up a little, which is obvious from the show. Snooki on the boardwalk in front of the ocean, hammered, asking where the beach is, Ron and Sam's entire relationship, all prime examples.
People can say goodbye to all responsibility and flock to the beach bars, packed with partyers all summer. The lines for most of the bars like Bar A and D'Jais are all known to wrap around the block. But when you get in, it's paradise.
At the end of the day, we are all down the shore to let loose and act like we are not employed. Since most places are open all day, every day, there's also a complete time warp here where you never know what time of day it is…but you don't really care.
All Roads Lead To The Jersey Shore
There are so many elements of MTV's Jersey Shore that influenced the way people viewed the state entirely. However, it became something to be proud of over time.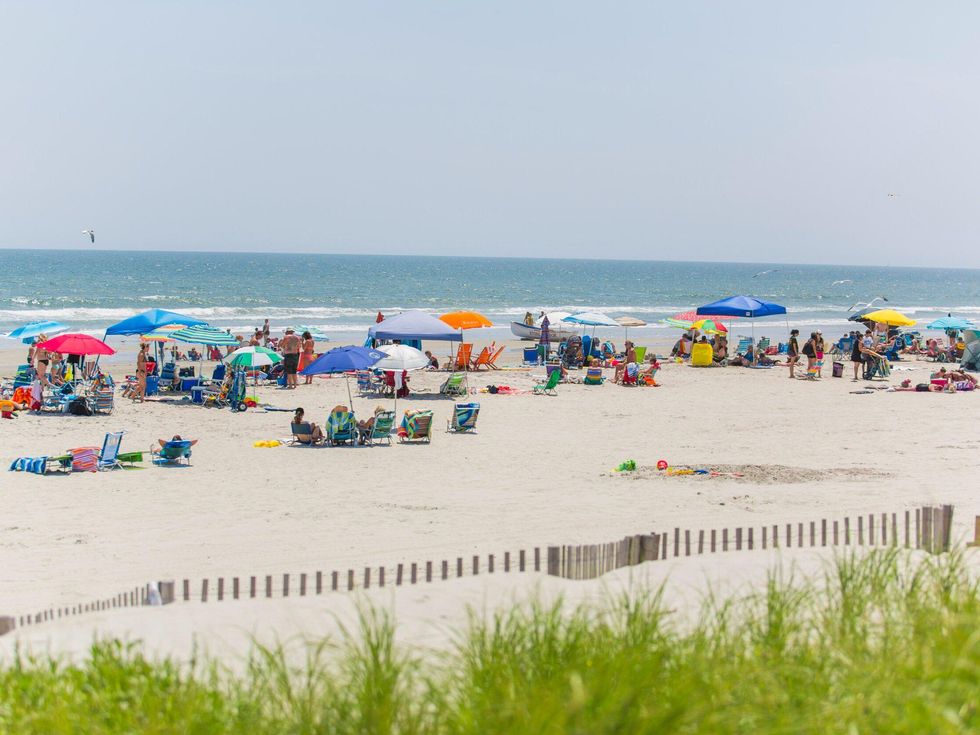 No longer am I ashamed to say that I can empathize with JWoww, Snooki, Vinny, and the rest of the crew. The Jersey Shore is a fantastic place to be in the summer. Somewhere you can let your inhibitions rest and do something absolutely insane.
I always say that I'm never be depressed down the shore. There's something about the sound of the ocean and the feel of the sand beneath my feet that immediately puts me at ease.
I've lived some of my best moments down the shore because there are always new characters to meet. People flood from all over the tri-state area to this Mecca to celebrate the summer and see what happens.
Don't get me wrong. I freaking love Snooki and the entire cast. I wouldn't want anyone else to represent this fine oasis that is the Shore. But it was a peculiar choice, nonetheless.
I'll leave you with one piece of advice straight from Ronnie himself: never fall in love at the Jersey Shore…(but you can fall in love with it.)