My story started like many other ambitious little girls who dreamt of growing up and becoming singers and actresses. From a very young age, I swore I'd move to New York City. Being the hard-headed, determined little girl that I was, I made it happen. I worked twice as hard throughout school to prove to my parents that I could handle the move and that investing in an education in the arts wouldn't be for naught. So, when I was a bright-eyed and bushy-tailed eighteen year old, I hit the road and moved to The Upper West Side to start college. I've been in New York for four years since and I can tell you it's no cake walk.
I feel like the burning question from one transplant to another is always, "How long have you been here?" Is it a way of sizing one another up? Commiserating? Who knows. When I just stated that I've been here for four years, my face flashes back to the tired eyes that told me their number. In hopes to never feel that tired or jaded, I've taken to traveling more and looking for an eventual second home base. Here's what I found!
Asheville, NC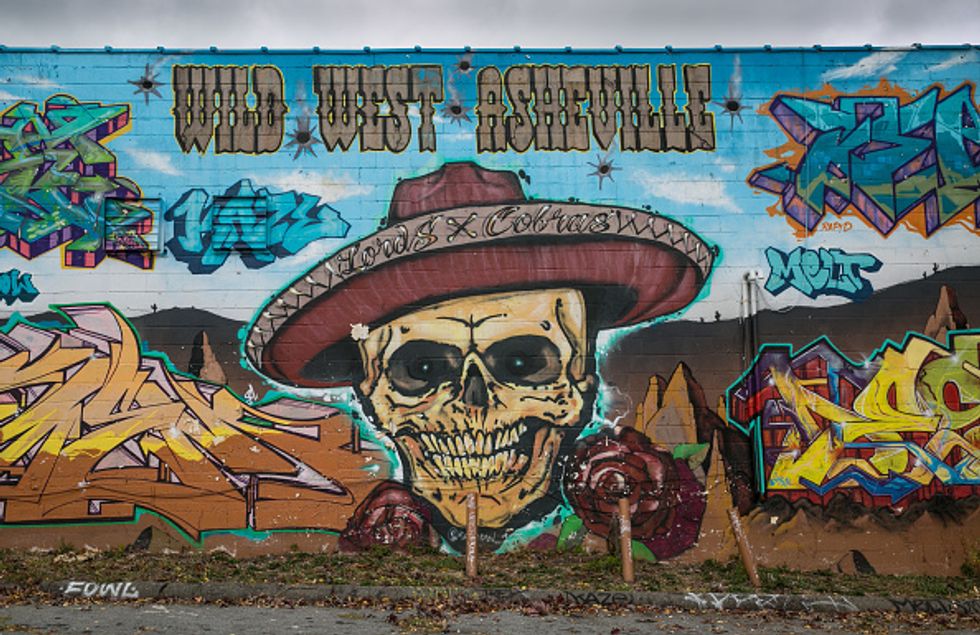 OCTOBER 22: A colorful wall mural adorns a building in the quirky West Asheville neighborhood as viewed on October 22, 2016 in Asheville, North Carolina. Named one of the 'Top 10 Great Places to Retire' by AARP, Asheville is experiencing a major cultural revolution, with the addition of new residents, restaurants, live music, and a vibrant arts community.
(Photo by George Rose/Getty Images)
To say that I am obsessed with Asheville is a mild understatement. My boyfriend was performing nearby last month, so I surprised him and bookended my trip with a solo adventure to Asheville. I had heard great things from friends who have passed through and I was not disappointed. I stayed at Bon Paul and Sharky's Hostel in West Asheville which is essentially Haywood Road. The area boasts a plethora of local bars, cafes, and organic grocery stores and seems to be mainly residential. Biscuit Head is famed for their biscuits and delicious breakfast. My favorite spot was Odd's Cafe which was right next door to my hostel and really great for coffee, small bites, and internet access. Lucky for me, the early bird that I am, most places in the area opened around 6 or 7am so I had somewhere to hang out while the rest of Asheville woke up.
If I ever were to move to Asheville, I would definitely opt for Downtown Asheville. The area reminds me of a smaller scale Williamsburg with added Southern comfort of course. There are tons of great spots to eat, my favorite being Farmburger which sports an amazing menu of customizable grass-fed burgers (and vegan options too!) and their own brewery on site. The feel of the city changes from block to block. There are some areas that feel more classic/family oriented while others seem to suit artists and entrepreneur types. My favorite thing about Asheville is their local music scene which seems to be both intimate but also thriving. Since I am a musician, it's certainly on my list for possible escapes from NYC.
Pros: Much cheaper than NYC (the average cost of a studio in Asheville is $620 a month in comparison to NYC rates that average at about $2300 a month), the area is rich in culture and has a vibrant music scene, great places to eat and drink.
Cons: Not a lot of acting opportunities, need a car.
Austin, TX
AUSTIN, TX - JULY 30: Singer-songwriter Michelle Branch performs in concert during 'The Hopeless Romantic Tour' at Emo's on July 30, 2017 in Austin, Texas.
(Photo by Rick Kern/WireImage)
Who wouldn't want to live in a city who's motto is "Keep Austin Weird." I've been told by almost everyone, I'd love Austin, TX for it's thriving indie music and film scene. Austin served as the playground for many greats like Wes Anderson and Owen Wilson. Likewise, there is an excellent nightlife and live music scene to enjoy in your spare time. From state of the art restaurants to trendy farm to tables, Austin has everything. Food Truck culture is on the rise. Some of the best noted as Soursop a pan-asian cuisine truck, Veracruz All Natural which is regarded as the city's best taco truck (a necessary staple), and Tommy Want Wingy, your go-to wing and comfort food stop.
In Austin, you can see live music ranging from the hottest mainstream artist to undiscovered locals at tons of different venues, two well regarded being The Mohawk which boasts a mixed palate of mainstream and indie, Antone's Nightclub which veers way more on the indie or undiscovered side, and Cheer Up Charlie's which curates events with unique artists and is hub for the queer community in Austin.
Whenever I consider a new place that's not New York, I make the mistake of assuming the city layout works the same. While New York is a beast to get around, it makes total sense to me. Downtown Austin is divided into districts, similar to New York.
Sixth Street is the place to go for clubs, live music, and entertainment, while Second Street is where you want to go for dining and shopping. The Seaholm District is fairly new and is the city's old industrial area now being converted to a trendy residential and store front area. The Red River District is one of Austin's most known entertainment and art districts boasting clubs like The Mohawk mentioned above.
Pros: There is a ton to do, indie musician friendly, cheaper than NYC (apx. $930 for a 1 bedroom)
Cons: More expensive than Asheville, need a car, very little film opportunity though definitely an appreciation of film consumption in the area.
Los Angeles, CA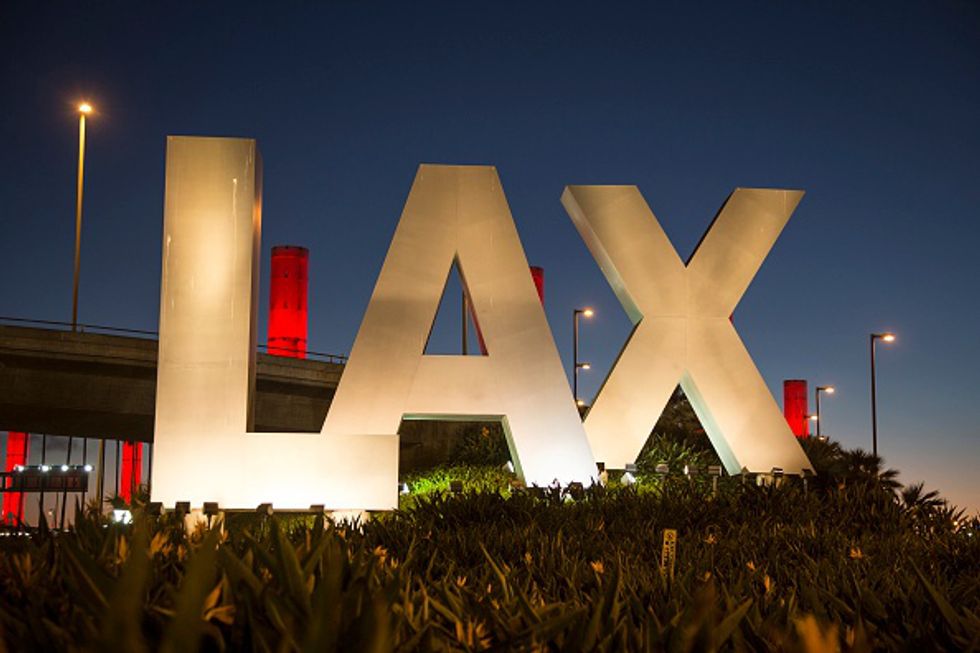 LAX sign at the Century Boulevard entrance to Los Angeles International Airport.
(Photo by: Ken Ross/VW Pics/UIG via Getty Images)
The obvious choice for relocation from the East Coast's cultural capitol is the West Coast's cultural queen, Los Angeles; however, something to consider is it's every bit as frustrating and expensive as NYC, just in a different way. Trade your MTA frustration for strategic planning to skip traffic, trade your through the roof rent for slightly less through the roof rent plus car payments, but still being born and raised near a beach, the easy-breezy culture of Los Angeles calls me and so I did a little research and some visiting to see how it compares.
First of all let's look at the attainable neighborhoods to live in. Something to know about LA is that it's much easier to stay in your neighborhood for day to day activities like work and play to avoid the insufferable traffic. One great spot in LA is Venice Beach. Being right next to the beach is a huge perk and there's plenty to do in the area. Visit the Mosaic House for Insta-worthy shots that will make you disbelieve that you live in such a cool place, take up skate boarding at Venice Skate Park, shop, dine, and check out gallerys on Abbot Kinney Boulevard. The average cost of a one bedroom apartment in this area is $2,500 which is still less then NYC and could be worth the splurge for the incredible neighborhood you get with it.
Another possible neighborhood is Silver Lake which is perfect for the aspiring actor because it's right next to the studios where auditions are held. Like Venice Beach, Silver Lake boasts some outdoor, but less-beachy gems like the Silver Lake Reservoir and the Silver Lake Stairs. Sunset Junction is Silver Lake's walkable shopping district. If you're into spendy coffee dates, Intelligentsia will be the perfect neighborhood hang out for you. There are also weekly farmer's market and the neighborhood is described as trendy and eclectic boasting cool graffiti and neighborhood charms. The average price of a one bedroom in this area is slightly less then Venice Beach at around $1,500-1700. If you don't mind being further from the beach, this is definitely a wallet friendly spot.
A little further removed from LA proper is Sherman Oaks which is regarded as the suburban LA. The area attracts a diverse community from artists to families to elderly folk and in return, the area boasts a large array of things to do, to accommodate its diverse crowd. The nightlife scene holds its own with the two reigning spots being The Local Peasant which is a great burger and drink joint with frequent events, and The One Up which is a cool spot for drinks and old school arcade games. Shopping and salons are plentiful in the area especially in the Galleria and Westfield Mall. The area definitely has everything you need day to day and the price is a little more reasonable with prices for one bedroom swaying between $1,500 and $1,900.
LA generally speaking has the same kind of opportunities I came to NYC for so it's definitely the closest option in terms of that but in terms of less stress, I find it to be equal.
Pros: Just as much opportunity as NYC, fun and thriving neighborhoods
Cons: Almost expensive as NYC with added expense of a car.
So here's where I landed. It's not time to leave NYC just yet, but I had so much fun exploring my options! I decided to make exploring other cultural hubs in the US a new hobby so up next is Nashville and Chicago!