The Plaza Hotel in the heart of The Big Apple is one of the most famous and luxurious hotels in the world. Nestled perfectly on the swanky and chic Fifth Avenue at Central Park South, the hotel couldn't be in a more breathtaking spot. From its over-the-top rooms and suites, shopping areas, high-end spa, and sublime dining options, to the frequent celeb sightings and special events, The Plaza is an opulent fantasy land of riches, glamour, and unmatched class.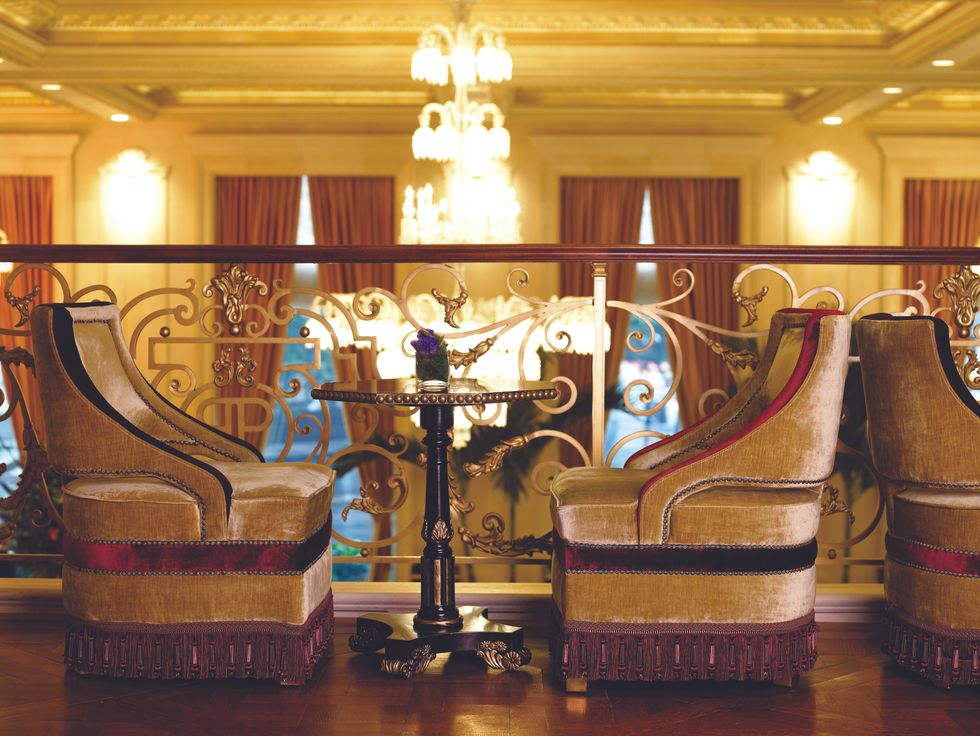 Via innewyork.com
Just over the sweeping hotel lobby, The Rose Club is a plush and cozy nook that takes you back in time as you head up the grand staircase. Relax at a table for two or on one of the soft velvet loveseats adorned in jewel-toned colors fit for royalty. And that's just how you'll feel.
Here you can order specialty cocktails like The Rose Club's Spiced Cranberry Crusta, Apple Envy, The Ruby Rose, or the Hot Mulled Pomegranate Cider, to name a few. And just like everything else at The Plaza, these libations don't come cheap. We're talking $24 per drink.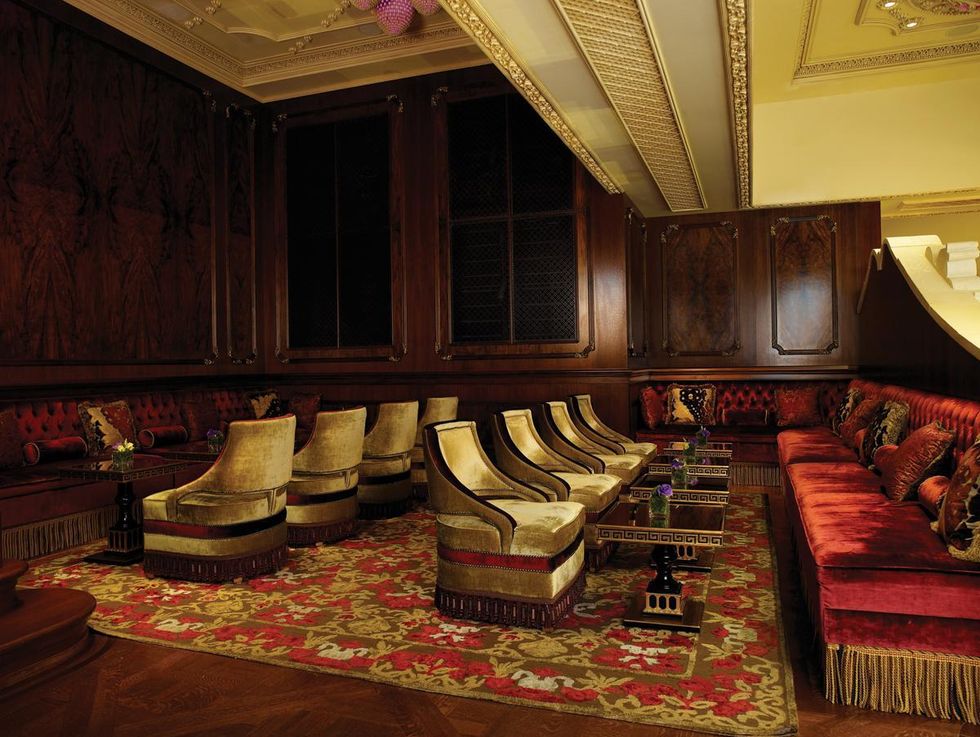 Via innewyork.com
There's a nearly endless Champagne and wine selection, along with beers, fine spirits, and soft drinks, along with a small, but decadent food menu if you're interested in a bite before sightseeing. For something extra special, go for the caviar – if you've got nearly $200-$300 to spare. There's a local cheese plate, fresh tuna tartare, creamy lobster chowder, delicate tea sandwiches, succulent roast chicken, a burger like none other with all the toppings you've ever dreamt of, and additional temptations to nosh on. If you have room and can't seem to sweep yourself away from this charming venue, think dessert. How do New York Cheesecake, Warm Caramelized Apple, or Sweet Potato Custard sound?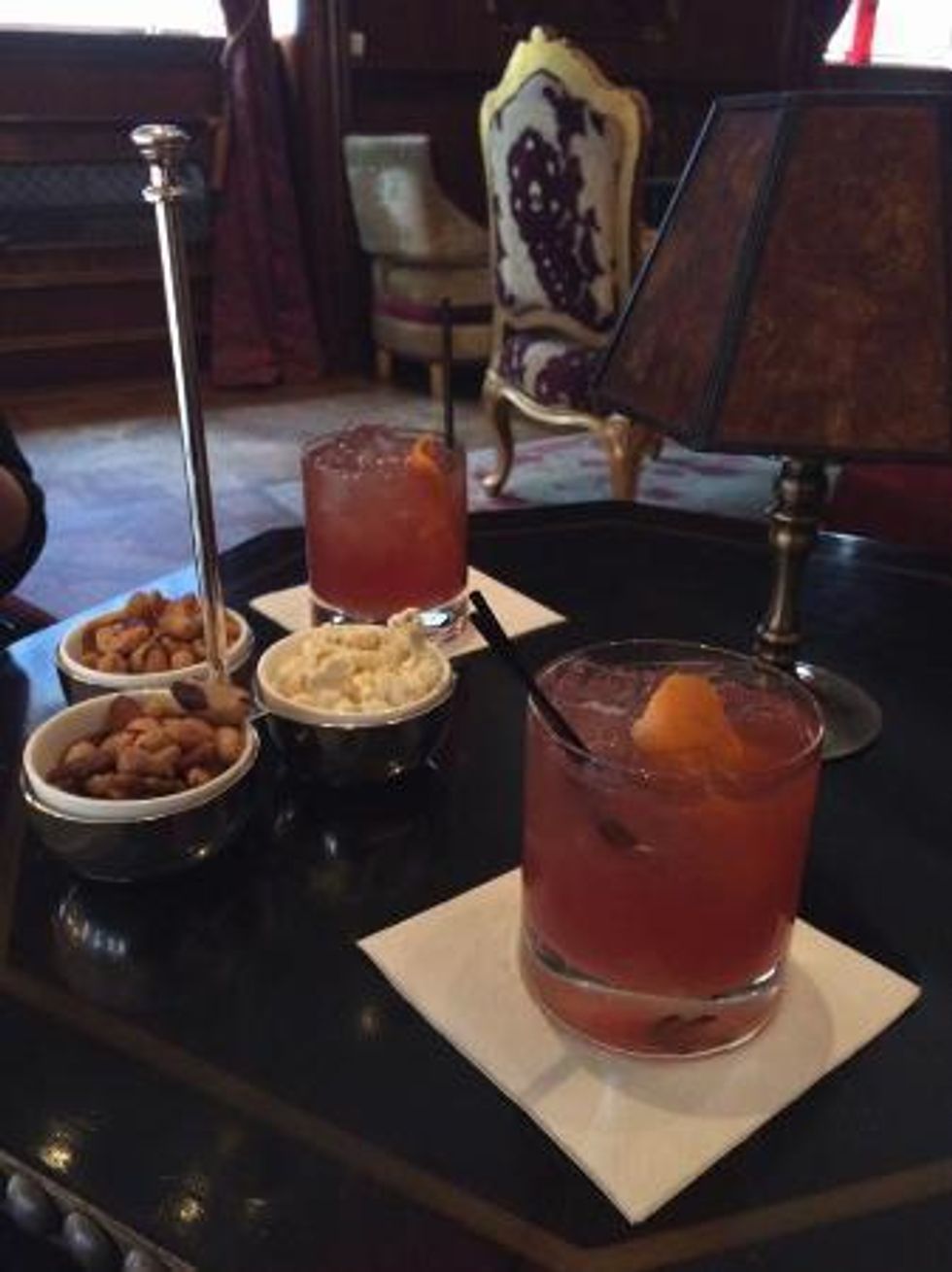 Via tripadvisor.com
As if The Rose Club itself isn't breathtaking enough, peek over the balcony to view The Champagne Bar one floor below. As the New York City sun shines in, notice the beauty of the elaborate architecture and take note of the vast Champagne selection. You can dine here as well from 7am – 11pm.
Every Wednesday night starting at 9pm, live jazz is performed at The Rose Club. Enjoy your food and drink as you take in the smooth and sultry stylings performed by Kat Gang Jazz. It doesn't get much better than this.
The Rose Club is open Mon. – Wed. from 4pm – 12am and Thurs. – Sun. from 12pm – 12am. Even if you can't stay to drink and dine, at least stop in to take in the beauty of the surroundings and feel like you're a star in a blockbuster movie.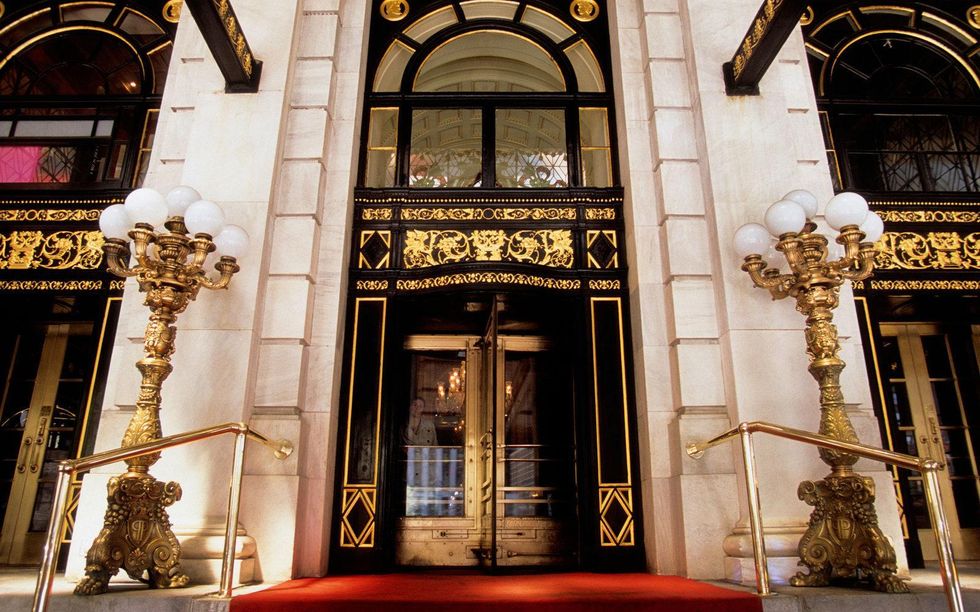 Via travelandleisure.com
The Rose Club is a true New York gem. Even by any other name, it would still be as sweet.