There's so much more to Athens than the Acropolis Hill. The city is bustling with activity and adventures. Whether you are going to learn, eat, dance, or relax there is something for you to do all day and night.

The Neighborhoods to Explore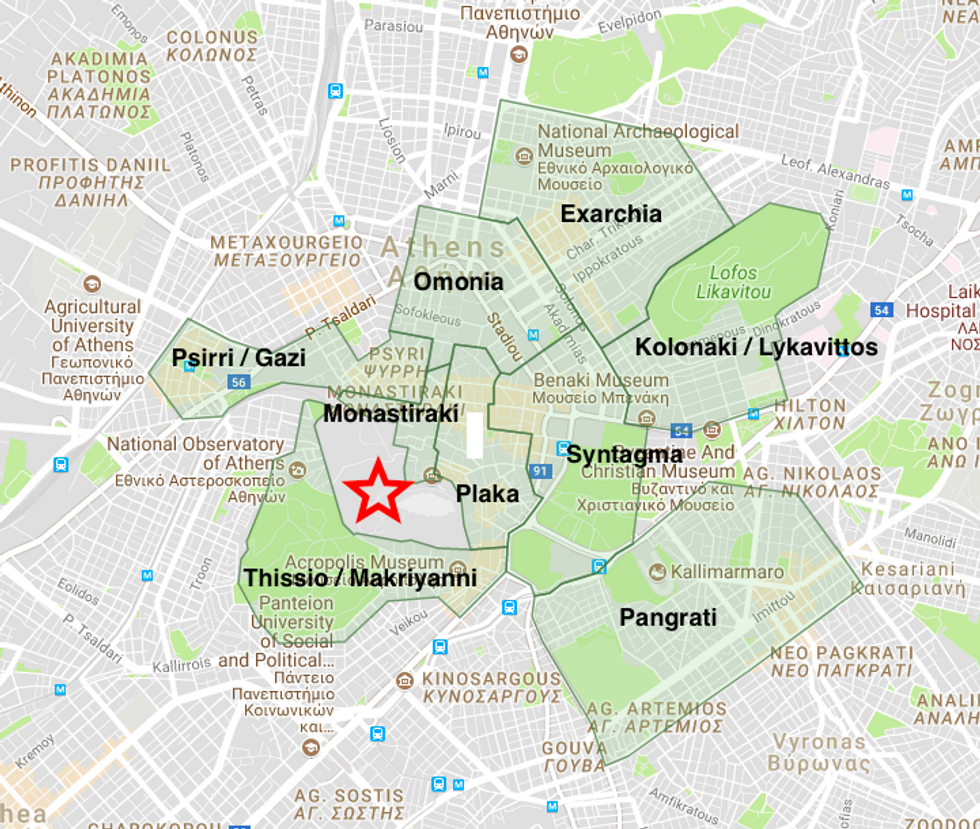 Athens is a gigantic city. When you stand atop the Acropolis Hill you can look out in every direction and see the city spread out across the horizon. These neighborhoods are more than just a place to stay but are worth exploring on their own. The best tourist neighborhoods encircle the Acropolis hill and feature a couple of different atmospheres.
Plaka
Plaka is one of the most prestigious neighborhoods in Athens. With gorgeous buildings, beautiful views of the Acropolis, museums, cafes, and peaceful pedestrian zones this is the main neighborhood you can't miss.
Thissio/Makriyanni
This quiet neighborhood is not like the rest of the bustling city. Home to parks and ancient ruins time moves slower here amongst the shade. Walk through the beautiful terrain and make sure to stop by the incredible new Acropolis Museum.
Psirri/Gazi
Two great neighborhoods for experiencing Athens nightlife. These streets are decorated with beautiful street art and are packed with cafes, bars, and clubs that come alive in the night.
Omonia
Largely built in the 50s and 60s the buildings are not the most stunning in Athens but the neighborhood is a favorite for immigrants and shoppers. The multicultural atmosphere leads to picturesque markets.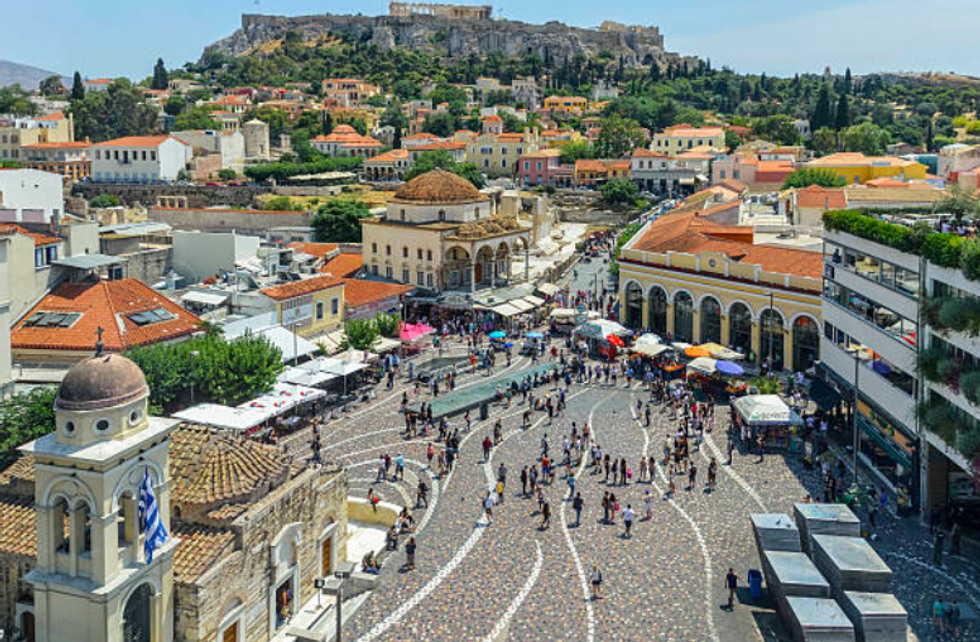 Monastiraki- getty images
Monastiraki
An important neighborhood for any tourist, this houses the ruins and marketplaces of the ancient world. The flea market is a great place for souvenirs if you can't find one if the many souvenir shops.
Pangrati
Less of a tourist trap and more of a real look at modern life in Athens. It does house the first modern Olympic Games stadium which is both modern and traditional.
Syntagma
Home to the beautiful National Gardens and the Temple of Olympian Zeus this is a fantastic neighborhood to explore outdoors on a nice day. For an extra treat go to Syntagma Square and watch the changing of the guard outside the Parliament building.
Kolonaki
Kolonaki is a fancy neighborhood full of designer stores and trendy cafes. It also houses one of the best views of the Acropolis on top of Lykavittos Hill.
Exarchia
A little further away from the Acropolis this neighborhood is a secret hidden away from most tourists. It's worth visiting for its vibrant youth culture which you can see in the street art, the bar scene, and the music venues.
What To See Besides The Acropolis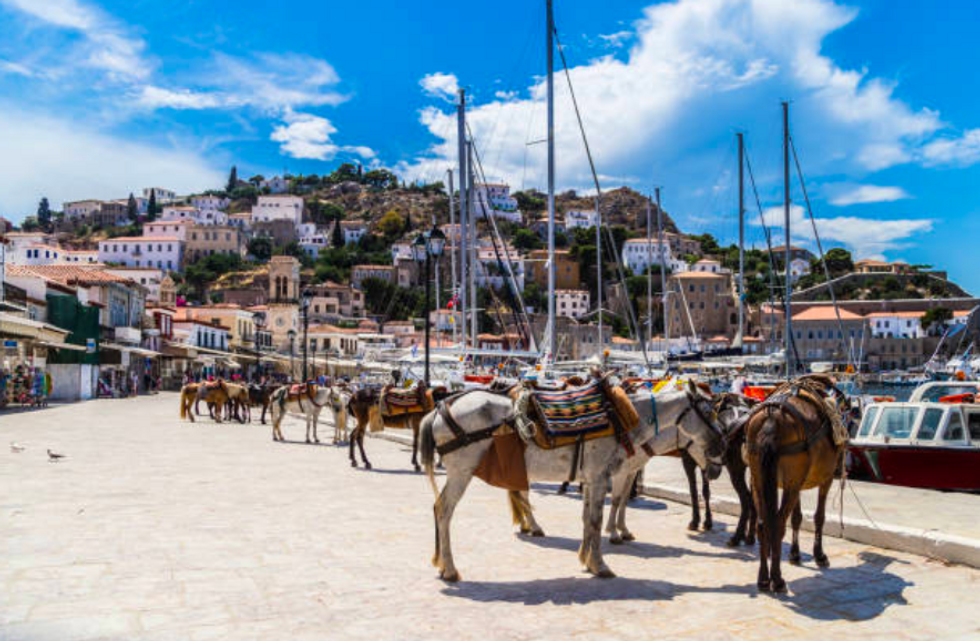 Hydra Island- getty images
There are a lot of ancient ruins that make Athens a haven for archeological study. If you aren't a classical historian you might not be able to handle more than a day or two of ancient ruins but there is still plenty that Athens has to offer both inside and outside the city walls. If you're spending more than a couple of days in Athens you should explore some areas outside of the city. Day trips are a great way to see more of the country while still having a home base to return to.
Piraeus Port
The largest port in Athens is the destination for those looking to explore the Greek Islands. Whether you're there to continue your journey or are just looking for some seaside tourism you're in for a treat.
The Central Market
An untraditional tourist site for those looking for a break from history. Full of sights, smells, and tastes you can see how the locals shop in this lively market.
Monastiraki Flea Market
The main square in the city is always full of activity but on Sundays the locals come out for their weekly flea market. Any day of the week this heart of the city is worth visiting.
Delphi
The second most popular tourist destination after the Acropolis is also the most popular day trip from Athens. Delphi was once the center of the world and housed the Oracle of Apollo who was consulted for every important decision. It is a fantastic sight for those looking for a some more history.
Hydra Island
If you want to get away from city life and see some Greek islands this is the day trip for you. There are daily ferries from Piraeus port so you can get away to the crystal clear water beaches.
What To Eat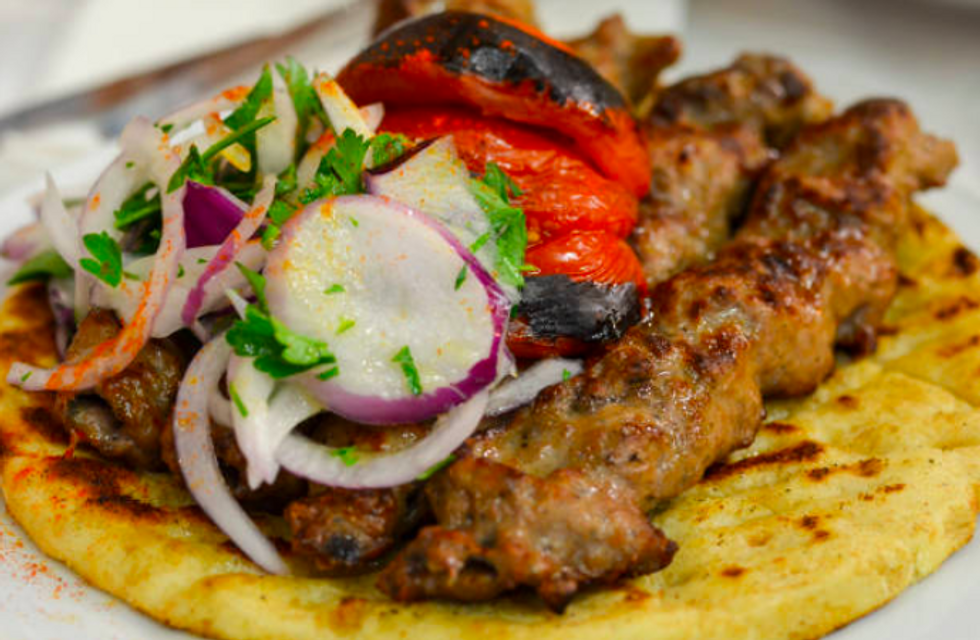 No matter where you come from Greek food tastes like home. The rich flavors and textures make you feel cozy and refreshed all at the same time. There are some quintessential Greek foods that everyone has to try while they're visiting.
Gyro
Delicious and convenient this is the greek kebab perfect for on the go. Meat cooked on a spit sheared off and put in pita with some salad and tzatziki seems so simple, but it works so well.
Souvlaki
The quintessential greek street food is a must try. Shish Kabob style meat seasoned to perfection.
Tzatziki
The go to sauce for every Greek dish is just as delicious on its own. Eat it on everything or just dip some pita bread in and let it be the star of the show.
Dolmathakia
Stuffed grape leaves are the perfect representation of Greek food. These grape leaves stuffed with fragrant herbs, rice, and pine nuts are so lightweight and flavorful at the same time.
Choriatiki
Greek salad, also called peasant salad, is perfect for every meal. Made up of tomatoes, olives, feta cheese, and herbs it is Greek agriculture encapsulated.
What To Drink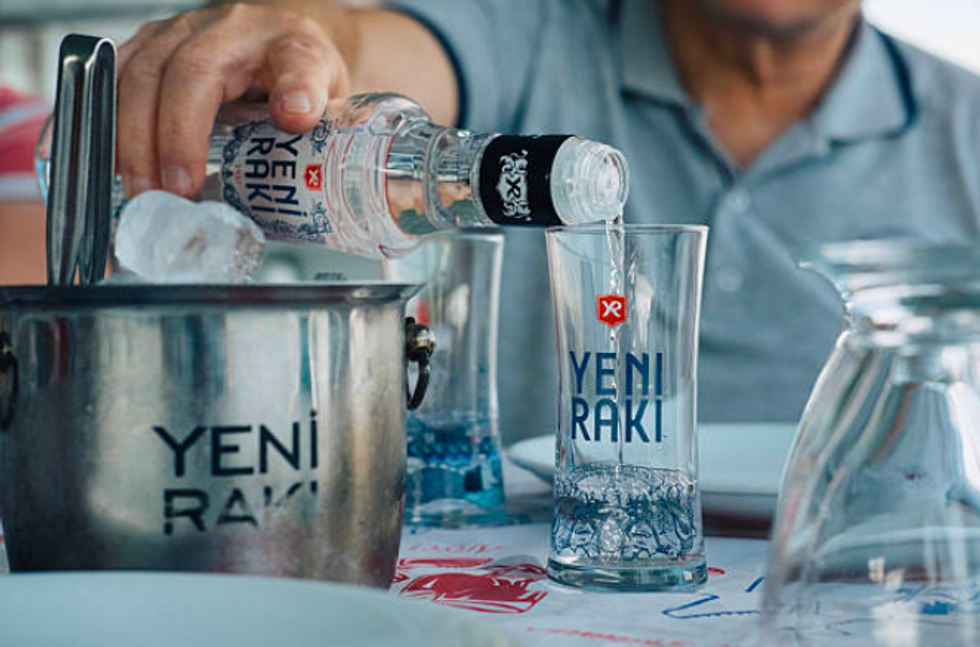 Greek beverages are strong, flavorful, and memorable. If you've never had some you are in for a treat. Get yourself an oversized shot glass and enjoy the most popular spirits
Ouzo/Raki/Tsipouro
If you're a licorice fan you have to try these anise-flavored aperitifs that are incredibly popular in Greece.
Rakomelo
This traditional Greek mixed drink is Raki or Tsipouro mixed with honey and spices like cardamom, cinnamon, and local herbs. Great as a warm drink it has been used as a soothing warm drink.
Retsina
A traditional white wine that has been traditionally made by sealing the wine amphorae with Aleppo Pine resin. It is described as a type of salty sweet wine that is very distinct.
There are so many things to experience in Athens and you don't have to be an ancient historian to enjoy it. Amidst the ruins are beautiful parks and neighborhoods, delicious foods, distinct flavored drinks, and plenty of adventures. Go forth and απολαμβάνω/apolamváno… enjoy!