We were winding another turn and my stomach turned again, but I ignored it. The view was too majestic to mind. We had been driving for about thirty minutes and would drive another fifteen to get to our destination. We started in Malibu on a cliff overlooking the gem-like ocean. We stopped there to take in the view then set out for our next stop: Malibu Wines. We twisted and turned through the hills of Malibu traveling higher then lower then higher then lower again until we pulled into a secluded nook the the hills. There wasn't a lot of opportunity to park, so we parked on the side of the road and walked in to be greeted by a cheery attendant.
There was no fee for visiting Malibu Wines unless you purchased alcohol. The atmosphere was pleasantly kitschy. Eccentric lawn ornaments are planted throughout the winery creating the perfect opportunity for a photo opp. A sign spelling out "Wine" greets guests near the entrance. A retro pickup truck with a wine barrell pouring out of it embellishes one corner of the winery while an old school tin trailer decorates another. A old school bus on site that you can even rent out for your party. The dining and drinking area sits a top fake grass not unlike a mini golf course and the tables and chairs are all eccentric patio furniture. Their unique design makes Malibu Wines the perfect backdrop for a fun brunch with friends.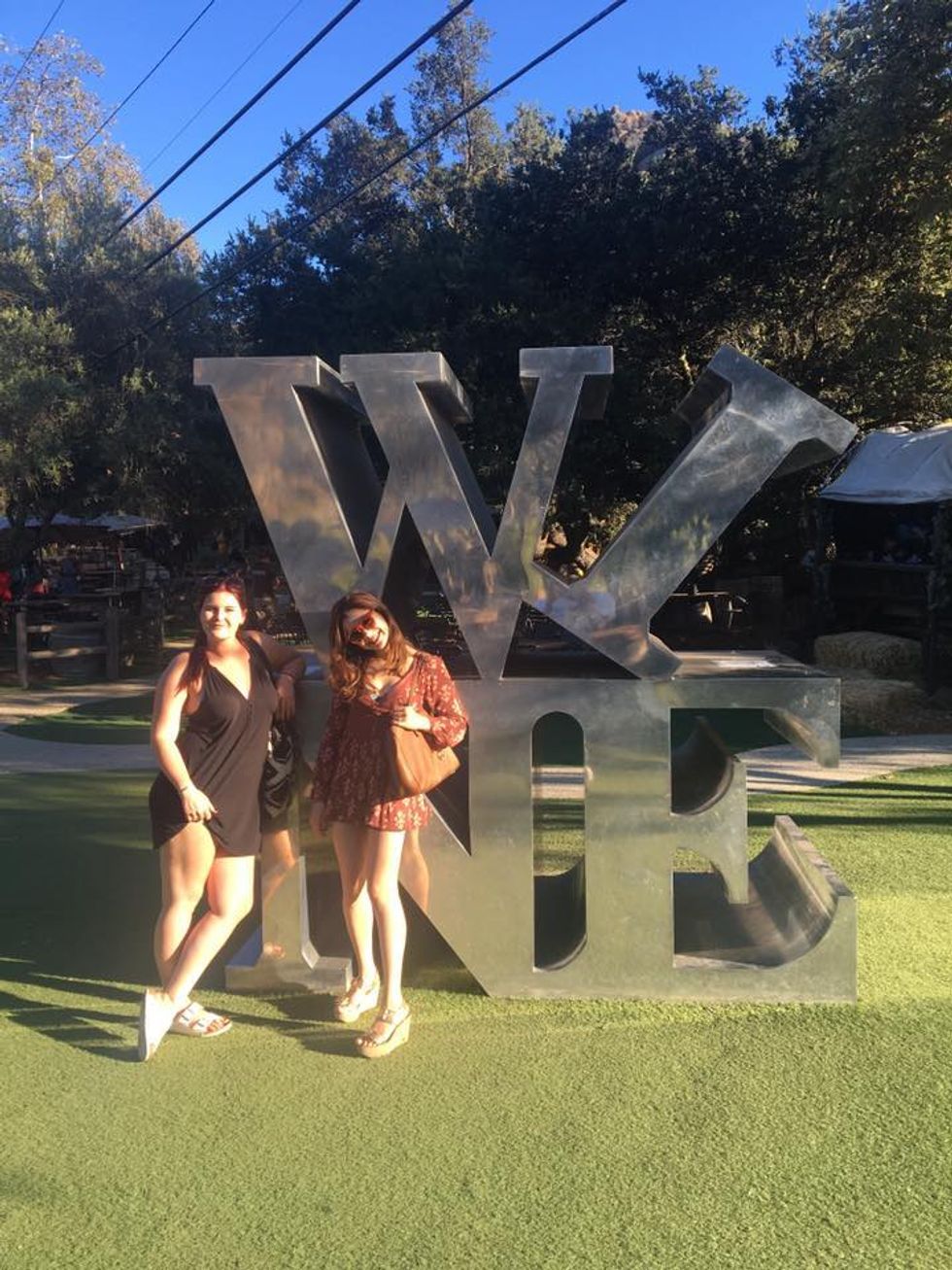 Amie and I at Malibu WinesPhoto by Brent White
Malibu Wines will sell wine by the bottle or in flights so that you can taste many. We got one of each so we had the best of both worlds. I tried their Sauvignon Blanc from Paso Robles, California. The Paso Robles Sauvignon Blanc was fresh, a little citrusy, and the perfect refresher for a hot day. I also loved their rose which was fresh and sweet. I recommend sticking with the lighter wines for hotter days since you'll be outside the entire time. Make sure when visiting Malibu Wines to bring a spread. They don't have food, but don't mind if you bring a picnic for you and your party. When we were there, we brought cheese, crackers, fruit, and cured meat which was the perfect light bite for a hot day in SoCal.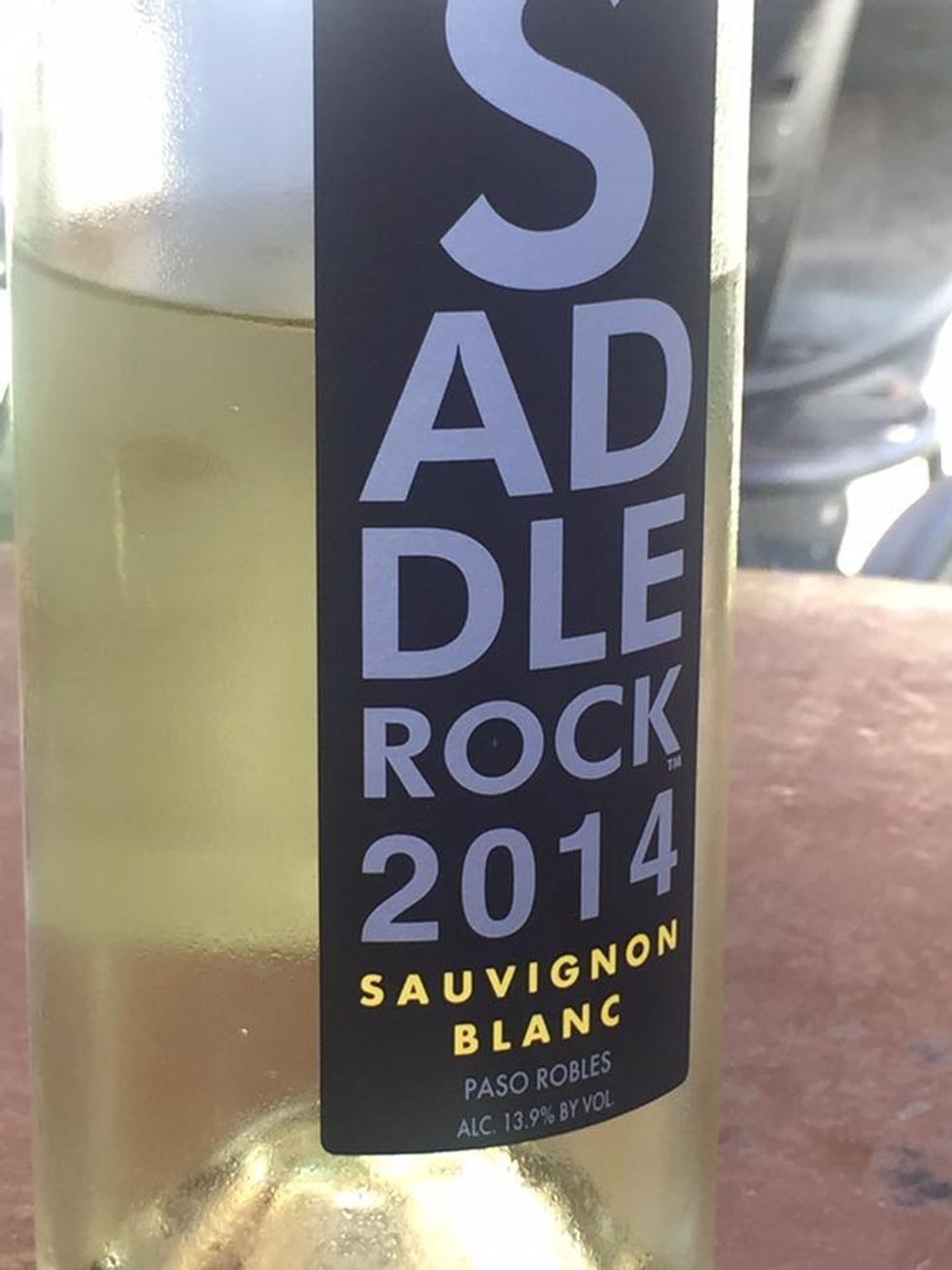 Our winePhoto by Anie Delgado
Malibu Wines boast events all month long. Next time I'm in SoCal, I'm definitely checking their schedule first and planning to be there for one of their events. There appears to be live music every Saturday and Sunday and a movie screening every Friday and Sunday. They play old favorites like Breakfast at Tiffany's and Clueless. Sometimes they have food trucks on site for special collaborations and stand up comedy here and there. They even have yoga here and there, before the wine of course. Check out their full calendar here.

Before leaving Malibu Wines, be sure to purchase some wine for home or for gifts. The prices are modest ranging from the mid-twenties to forty dollars a bottle. Be sure to also check out their gift shop as you exit that sells hilarious and homey gifts for your favorite wine lover. Though it's a ways from Malibu, Malibu Wines is the perfect day trip in Southern California and will always be number one on my itinerary when in SoCal.