Nutella was created by an Italian baker named Pietro Ferrero in the 1940s. His aim was to find a cheaper alternative to chocolate, which was in short supply due to World War II. He combined local hazelnuts with a little bit of cocoa, and the rest is history.
On World Nutella Day, we reflect on the power of the signature hazelnut spread. It has made toast significantly more fun and thrives on top of waffles and inside crepes. But around the world, people have gotten even more creative. They've infused Nutella into delicious cocktails and into its own pannacotta. Check out more of these delicious recipes below.
Malaysia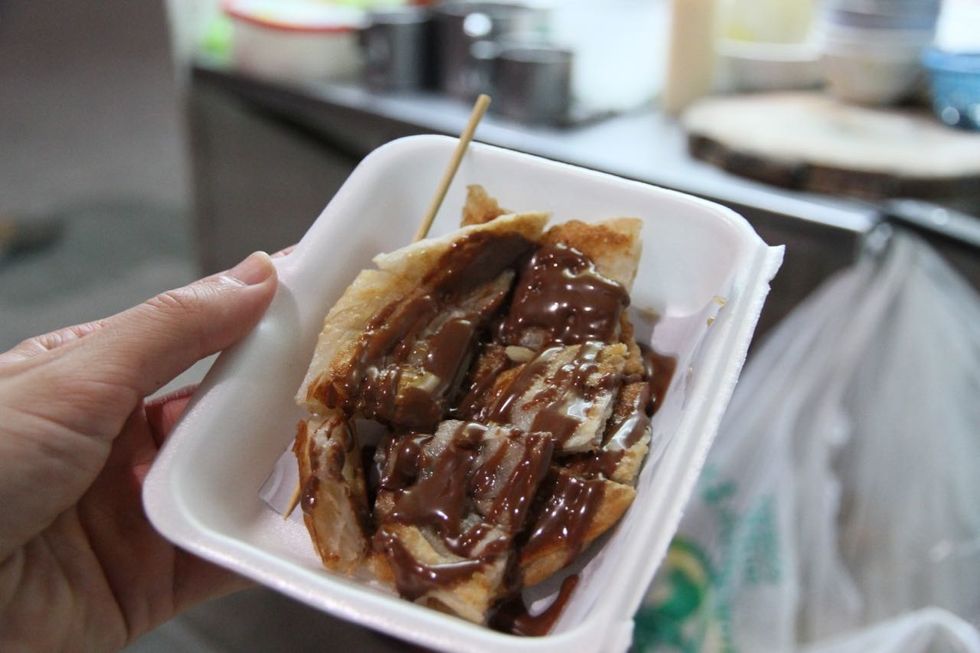 Offered along roadside stalls, the classic roti canai Malaysian flat bread is a staple food throughout the country, and their desert version is filled with Nutella and topped with bananas. It'll taste great with a glass of Milo, Malaysa's signature drink.
South Asia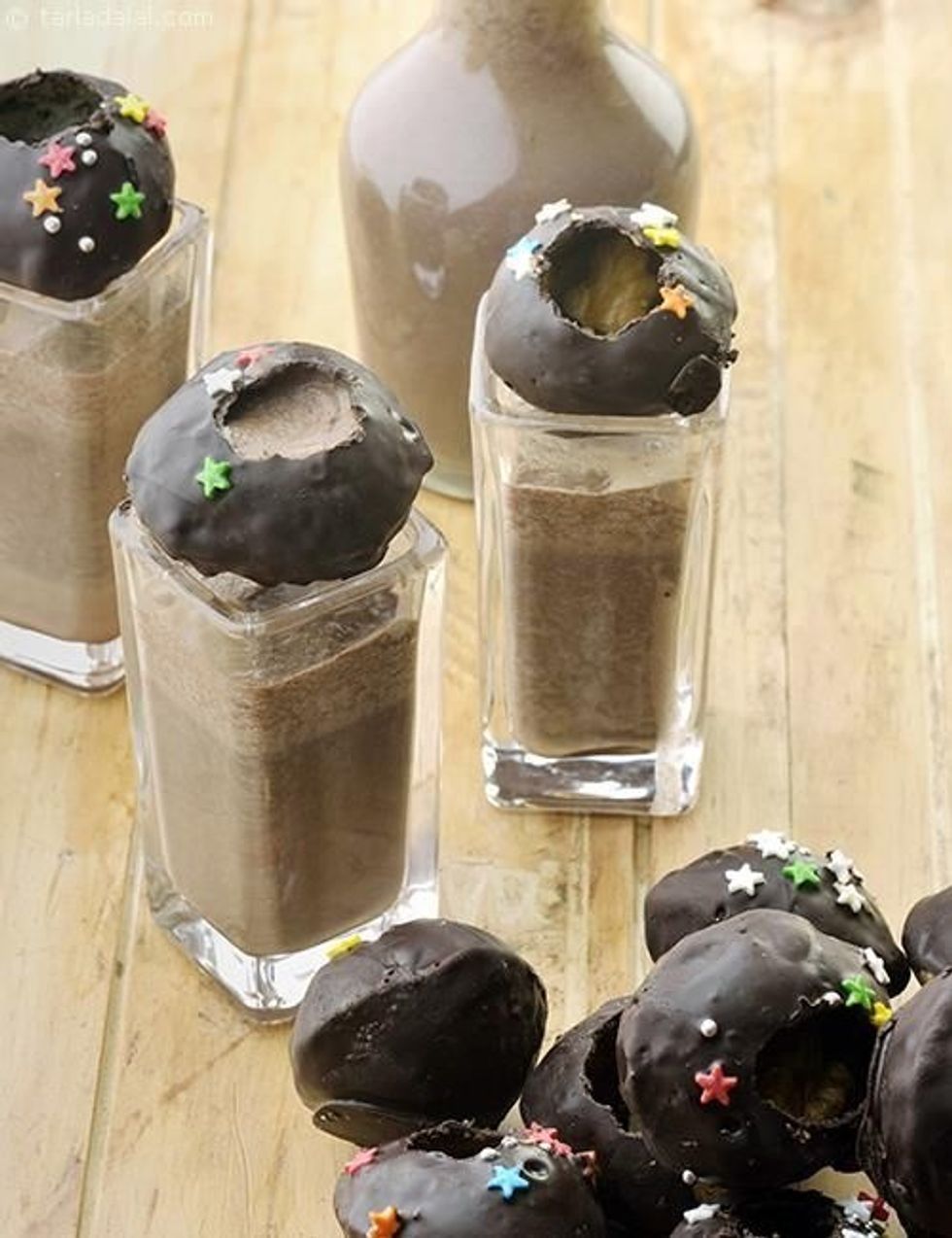 Pani puri are an incredibly popular snack in India and Pakistan. Paper-thin shells of dough are dunked in a sour tamarind sauce and stuffed with chickpeas, but you can also get them topped off with Nutella.
Australia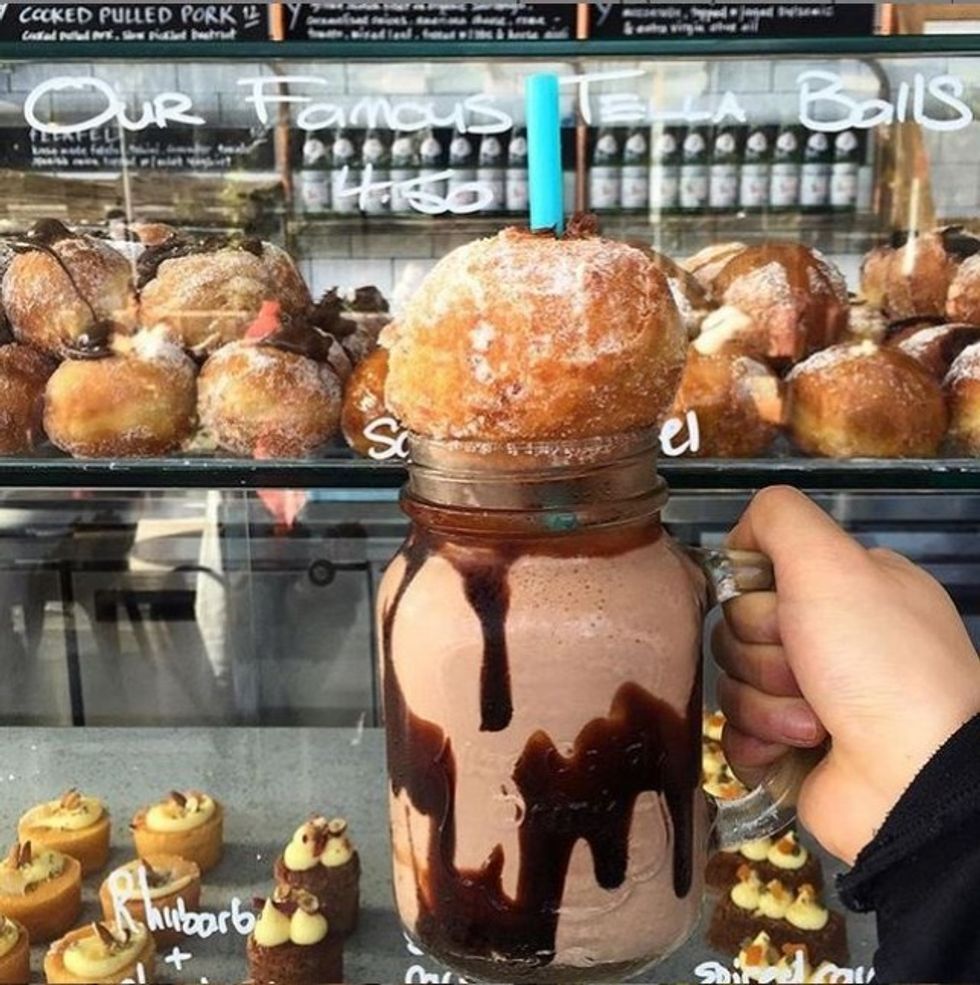 Nutella is everywhere in Australia. Specifically in Sydney, at the Foodcraft Espresso & Bakery, they've crafted an absolute delicacy called the "Tella Ball," which is a classy way of describing a massive Nutella stuffed donut. The donut is then served on top of a massive milkshake.
London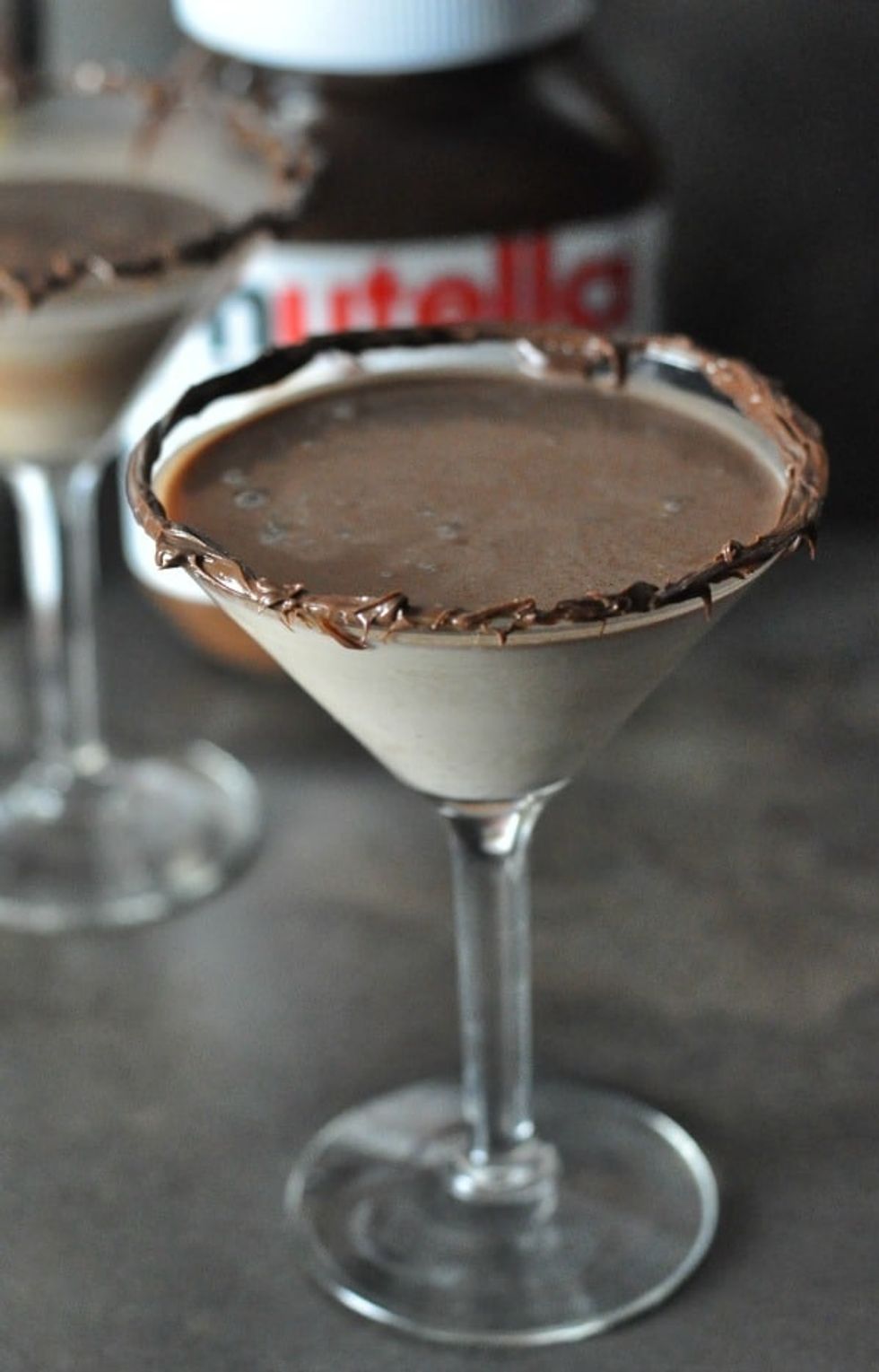 In London, the Nutella martini is insanely popular. Comprised mainly of vanilla vodka and chocolate Baileys, the key is to just add a dribble of Nutella, as too much will overpower the cocktail. It's incredibly popular as an after dinner drink, or you can even have Nutella vodka shots if you're feeling lit.
Pakistan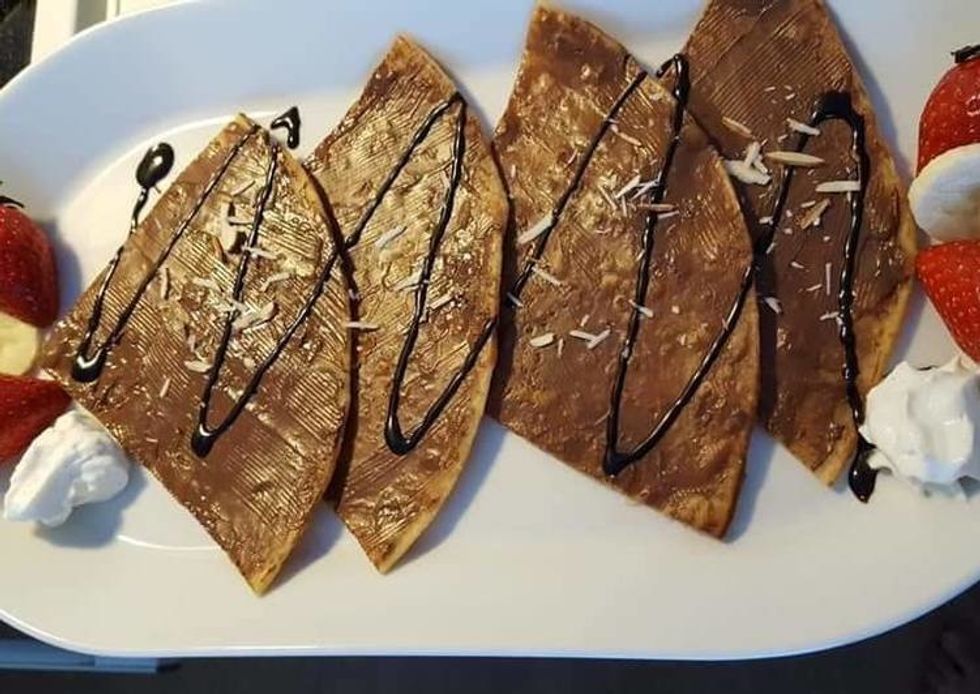 Located at the SattarBuksh cafe in Karachi, Pakistan, chef Tony Xavier has a delicious take on the fried paratha flatbread. After rolling out the dough into a thin layer, Xavier spreads Nutella and slice bananas along the dough, and then folds them into a crisp triangle. After cooking, the Nutella stiffens up, so it doesn't ooze out when you cut into it, making it a pastry that's equal parts crunchy and gooey.