There are nights in a person's life where they are looking for more than the nearest happy hour. They deserve better than a cramped room full of loud people drinking cheap beer and haphazard cocktails. On these nights, only the best will do. Explore with us the best and most luxurious places on Earth to enjoy your favorite drink, or one you never imagined.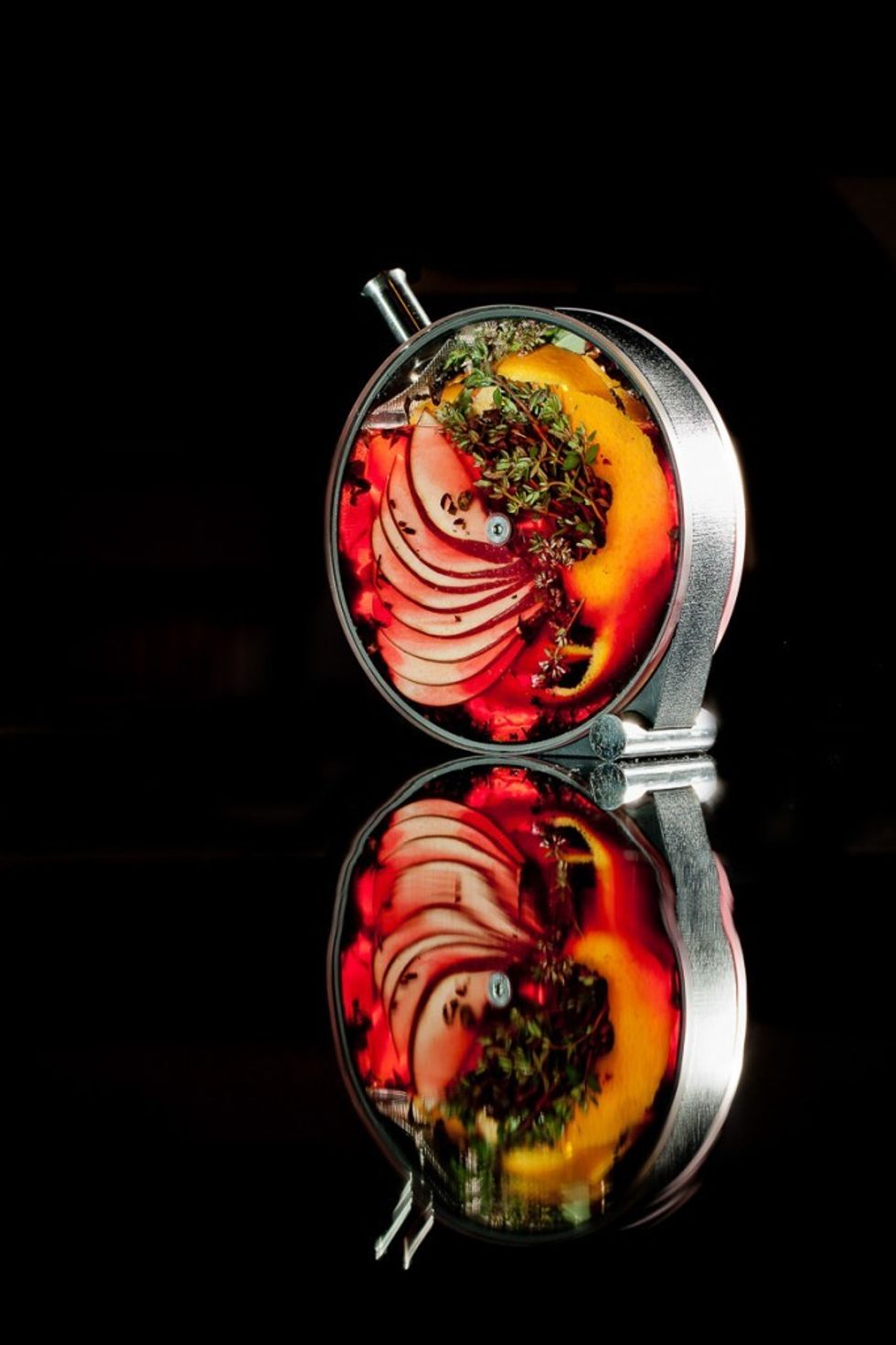 Facebook
5. The Aviary, Chicago
The Aviary
was created in 2010 by Grant Achatz and Nick Kokonas to be the luxury drinking and dining experience in Chicago. Unlike most of the bars making up a list of the world's best, this one is focused almost as much on five-star food as it is on unique and delicious cocktails. You'll find cocktails between $10 and $30 full of rye, gin and many other spirits speckled with unusual garnishes and served in unexpected ways. Order an old fashioned and a server will bring it to you in an
ice balloon
and break it into your glass. The Aviary calls its tasting options "Experiences," where you can enjoy a 5-Course Cocktail Tasting Menu or a 7-Course Kitchen Table Experience. Oh, and it employs an
ice chef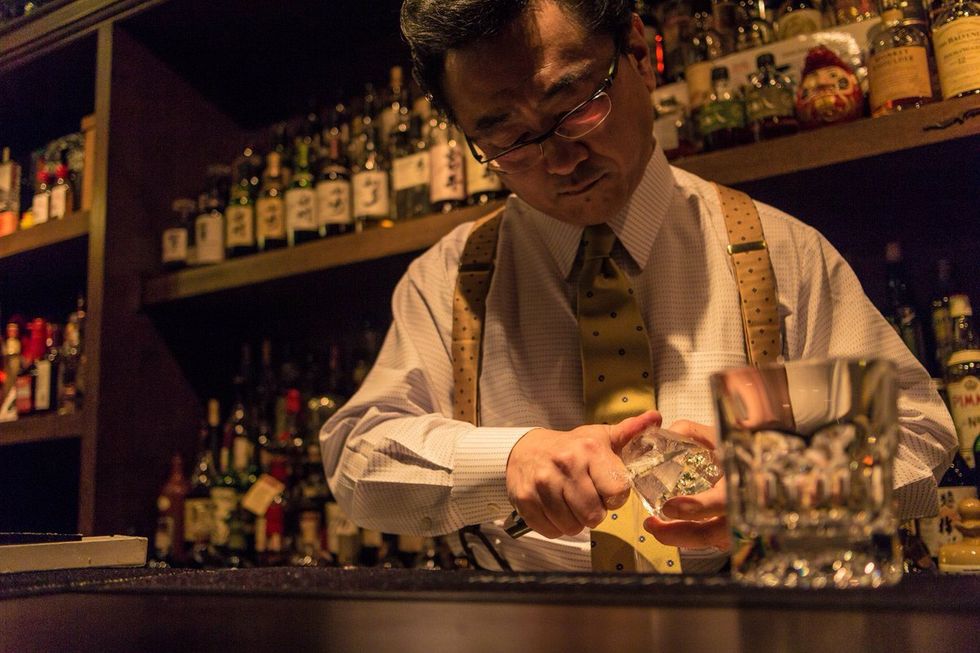 Facebook
4. High Five, Tokyo
Bar High Five rewards curiosity and experimentation. Located in center-city Tokyo, High Five doesn't offer a menu. Instead, master bartender Hidetsugu Ueno asks you what you like: what style, what flavors, what spirits, what garnishes. Pick your poison and he'll expertly improvise a successful cocktail for your specific flavor profile. The bar is usually crowded with many, international bartenders on pilgrimages to learn from a champion. Ueno is not only a master crafter of drinks, but a highly skilled ice carver. He ships perfectly clear ice from an ice factory outside of Tokyo and sculpts it, himself, into different shapes for different drinks, including diamonds.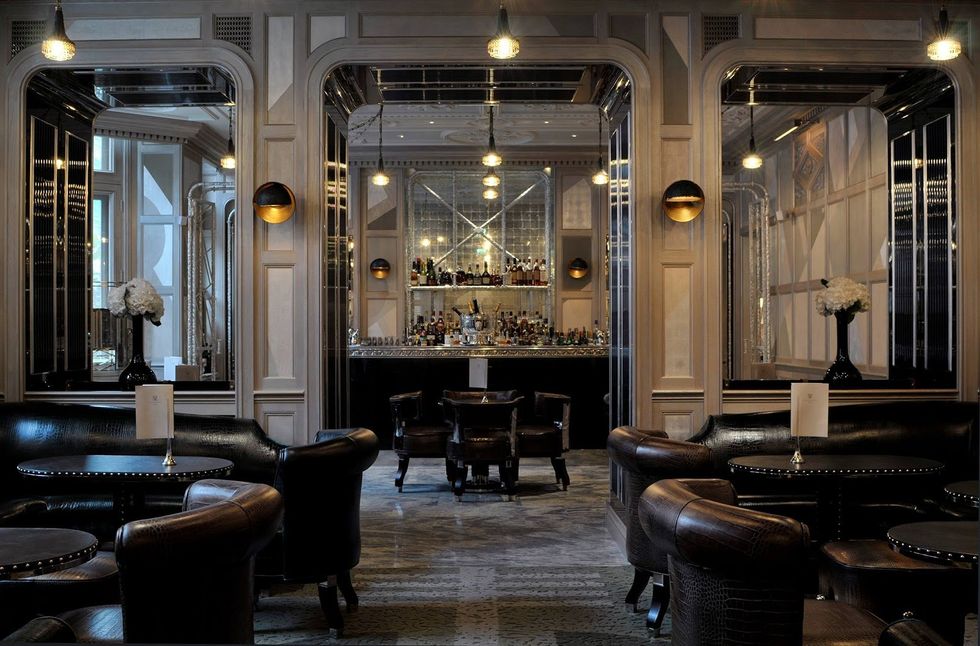 Facebook
3. Connaught Bar, London
Designed by David Collins inside the luxury hotel of the same name, Connaught Bar offers some of the best versions of cocktails you can order. Unsatisfied with the classics, the bartenders tweak the old and invent the new to serve to guests in its ultra-luxurious setting. A doorman wearing a tuxedo will usher you in. An Italian mixologist wearing a tuxedo will craft your drink. Order the "never shaken" Martini and wait comfortably in your chair while a server wheels it to you on a trolley. Director of mixology Agostino Perrone leads mixology masterclasses for the most interested patrons while those simply fascinated by the experience of drinking can enjoy "Whiskey Concept" tastings—samples of their finest whiskeys, each paired with a handmade chocolate.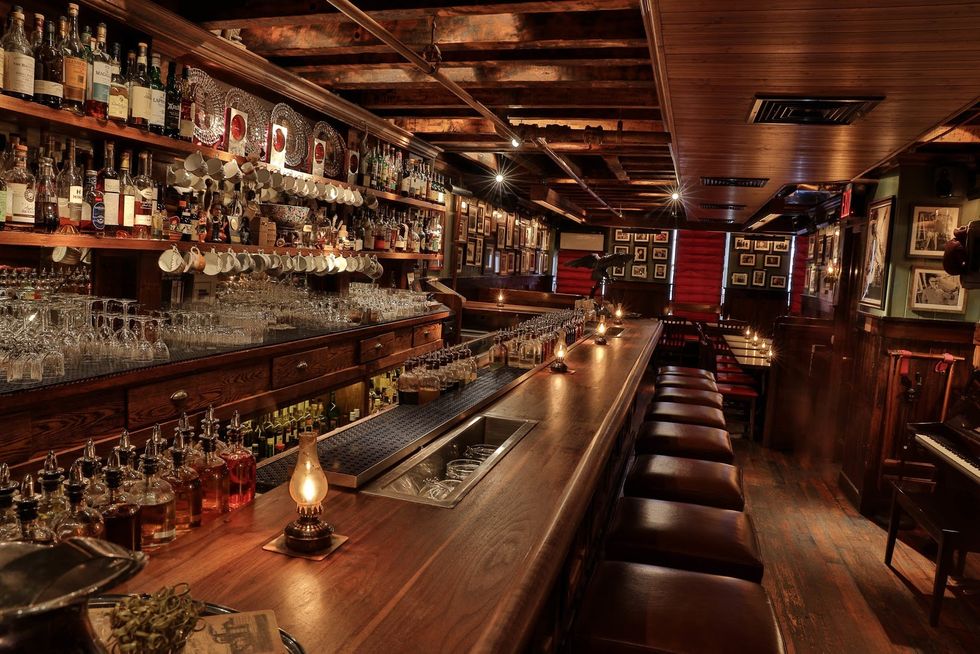 Facebook
2. Dead Rabbit, New York
The Dead Rabbit is the best bar in the world. For two years, running. New York City's Financial District is the home of this, one of the best drinking experiences you can have on this planet. Sean Muldoon and Jack McGarry co-own the establishment and deserve credit for running a three-level masterpiece of a bar that can quench any thirst. The bottom floor of the Dead Rabbit Grocery and Grog is called the Taproom and serves craft beers, bottles of punch and "whiskeys—and whiskies—galore" along with well-above-standard food. The next floor up is called The Parlor and is where you will find the reason for its place at #1. The menu reveals 72 cocktails in the form of… a four-volume graphic novel that tells the story of founder John Morrissey's 1970s adventures in New York City. It's a massive task, deciding where to begin. The narrative menu suggests: at the beginning. Or, try starting with the "Moby Dick": Remy Martin 1738 Cognac, Power John's Lane Irish Whiskey, Pale Cream sherry, fig, elderberry, lemon, orinoco bitters, vanilla, and vanilla soda.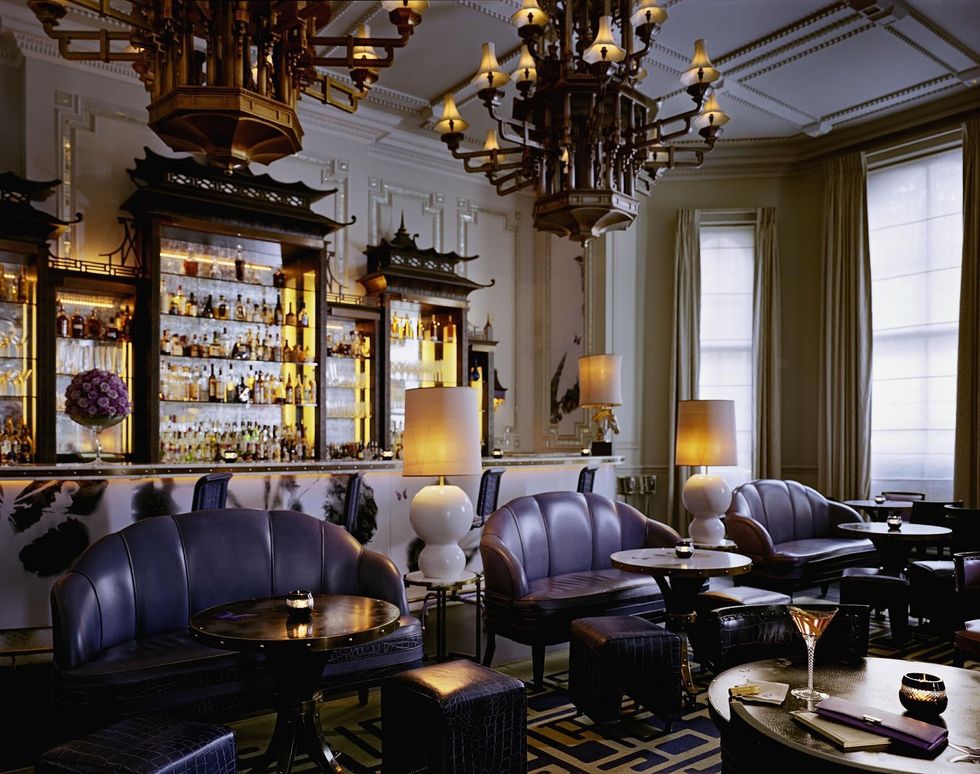 Facebook
1. The Artesian, London
While it has since surrendered its title to Dead Rabbit, The Artesian was named the best bar in the world in 2012. And 2013. And 2014. Once you receive a title like that, and defend it twice, it's difficult to be anything but excellent. You'll find The Artesian in the luxury Langham Hotel, beautifully trimmed in gold and stocked with the finest libations ready to be drunk neat or in the bar's best cocktails. "It's the fear that is the creative engine," says bartender Alex Kratena. Bartending is not only his life, but his art form and obsession. Simone Caporale is his partner, and together they serve drinks that have captured the attention and votes of the Academy—476 experts on drinks and the places in which one enjoys them. Every year, the drink menu is thrown out, destroyed, and replaced by an entirely new selection. The past has tasted themes such as "Unfolding and Exploring," and "Surrealism." The Camouflage, a drink from 2013, was made of gin and sandalwood and was served in a golden pineapple. The staff have been called the best service in the world, and have good reason to be happy at work. At closing on Saturdays, the staff tests the newest drink ideas.