Here's my holiday confession: I'm in it for the sweets.

Like a child, I have an egregious sweet tooth. When friends laugh about the artificial coloring and sugar monstrosities they used to eat as kids, I always think to myself … " I still eat that."
When the holidays come around, I spend the entire season in a sugar rush then the inevitable crash. November starts with me stalking through drugstores, snatching up leftover Halloween candy deals. Then, as each holiday slides by, I stock up on all the appropriate treats — sweet potato pie, Christmas pudding, stockings stuffed with chocolates — my friends know to give me something sweet.
And while my toddler-esque taste buds haven't vanished, I've developed an appreciation for finer treats in addition to the mounds of high fructose corn syrup I generally consume.
This is a relief for my friends and family, who don't share my penchant for sickly sweet goods. But — now — when I bring dessert, other adults can stomach more than one bite.
My new favorite source for holiday treats is Bakerly.
What is Bakerly?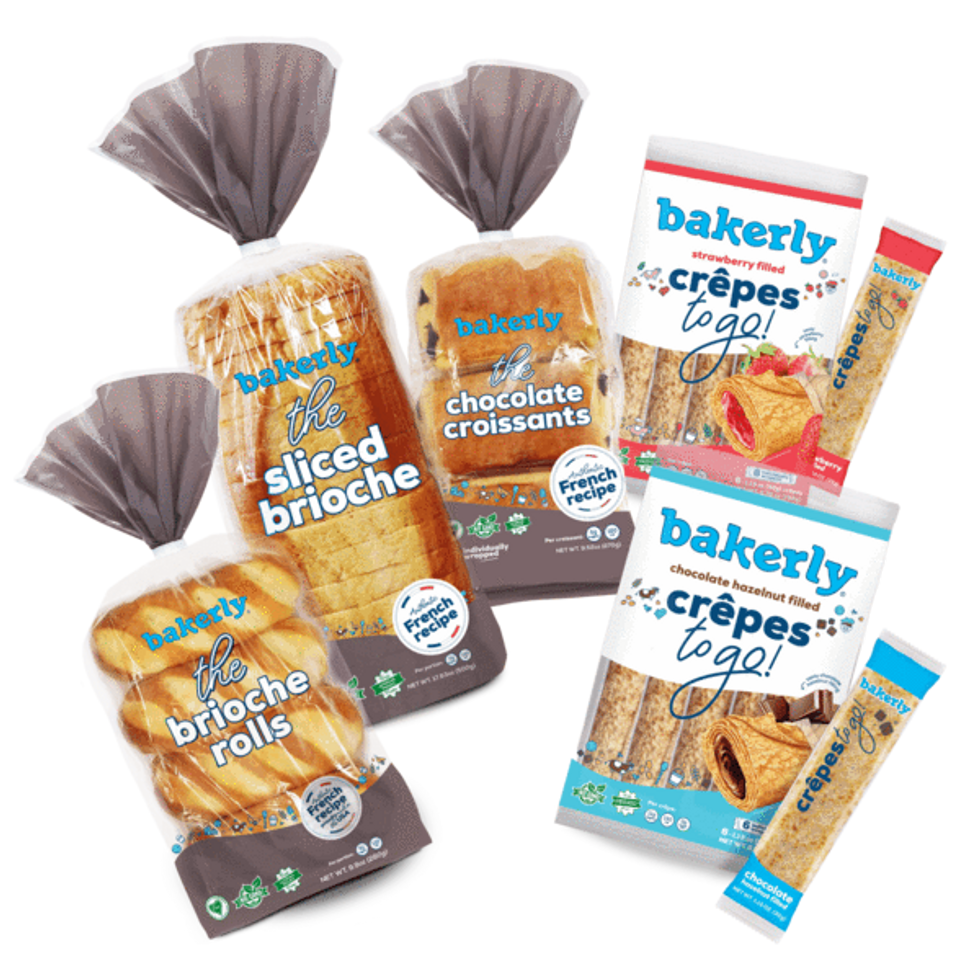 Bakerly
If you think packaged baked goods can't hit the spot, you haven't tried Bakerly. These convenient, snackable baked goods will make the whole holiday season sweeter for the whole family.

Bakerly's founders had a unique ambition to bring traditional French baked goods to the US — and so they did! Adapting family recipes, they concoct authentic French delicacies with the mission: "to stay true to making quality bakery products that are identical to those they enjoyed as children in France and offer them to American families."
From fluffy Brioche to melt-in-your-mouth crêpes, Bakerly makes it easy to enjoy high-quality, French goods without having to buy a plane ticket!
What treats should I get?
Honestly? Try them all! With Bakerly, there's something to love for the whole family. Say you'd like a semi-sweet breakfast item to pair with your morning coffee, a scrumptious midday snack, or an indulgent dessert to end the night, Bakerly will meet all your needs.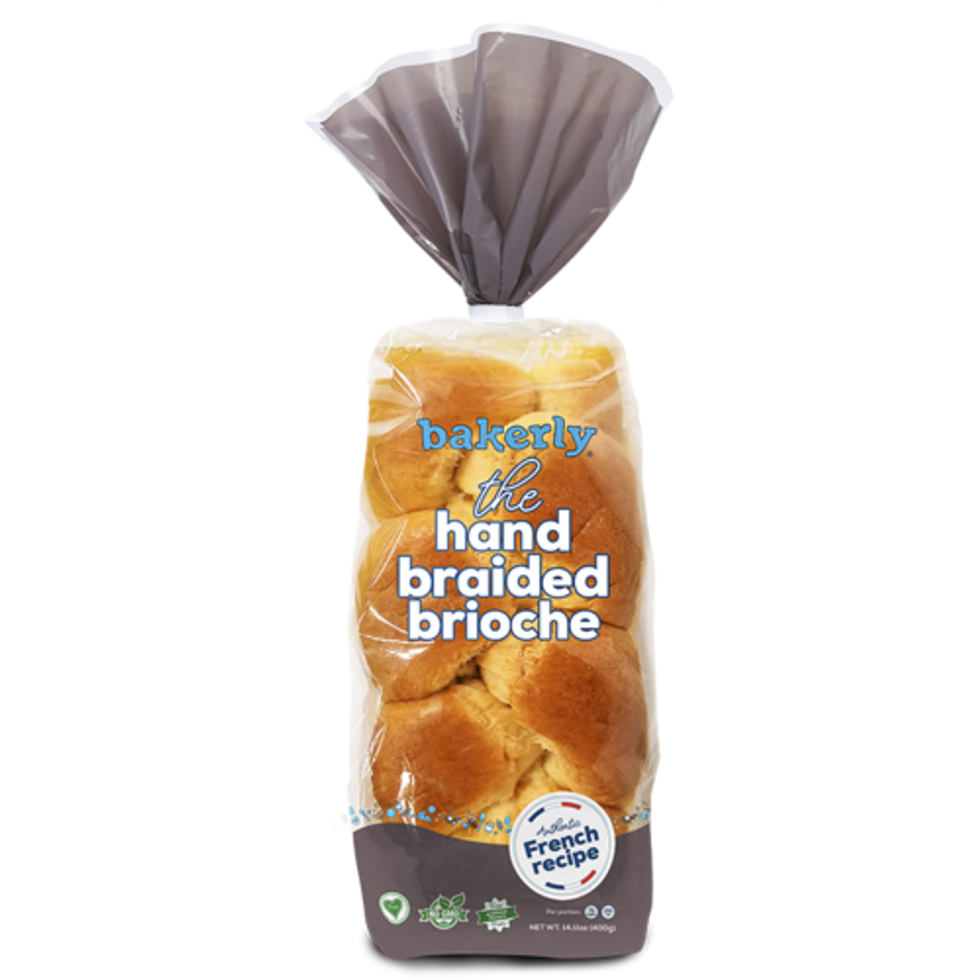 Bakerly
Bakerly is famous for their Brioche bread, which you can buy by the loaf or in multiple forms. For an extra-sweet touch to your morning toast, try the sliced Brioche. For holidays or special occasions, throw out those stale burger buns and let the subtle taste of the Brioche burger buns and Brioche hot dog buns make your celebration even more noteworthy. For a classic Brioche experience, opt for the delicate hand-braided Brioche.
The French are most known for their baguettes and dinner rolls — but why settle for grocery store imitations when you can have bonafide Brioche versions of your favorite pantry staples. From classic Brioche dinner rolls to a soft Brioche baguette, discover a world of decadence which will level up your picnics, dinners, and snacks astronomically.
If anybody asks where you got such soft, fresh Brioche — they'll assume they shipped them straight from Paris — tell them it's Bakerly!
But they're more than just a Brioche brand! Satisfy those midday cravings and stack school lunches with snackable versions of your favorite French desserts. The Bakerly line-up of on-the-go crêpes, mini chocolate croissants, and individually wrapped pancakes will revolutionize the possibilities for baked goods!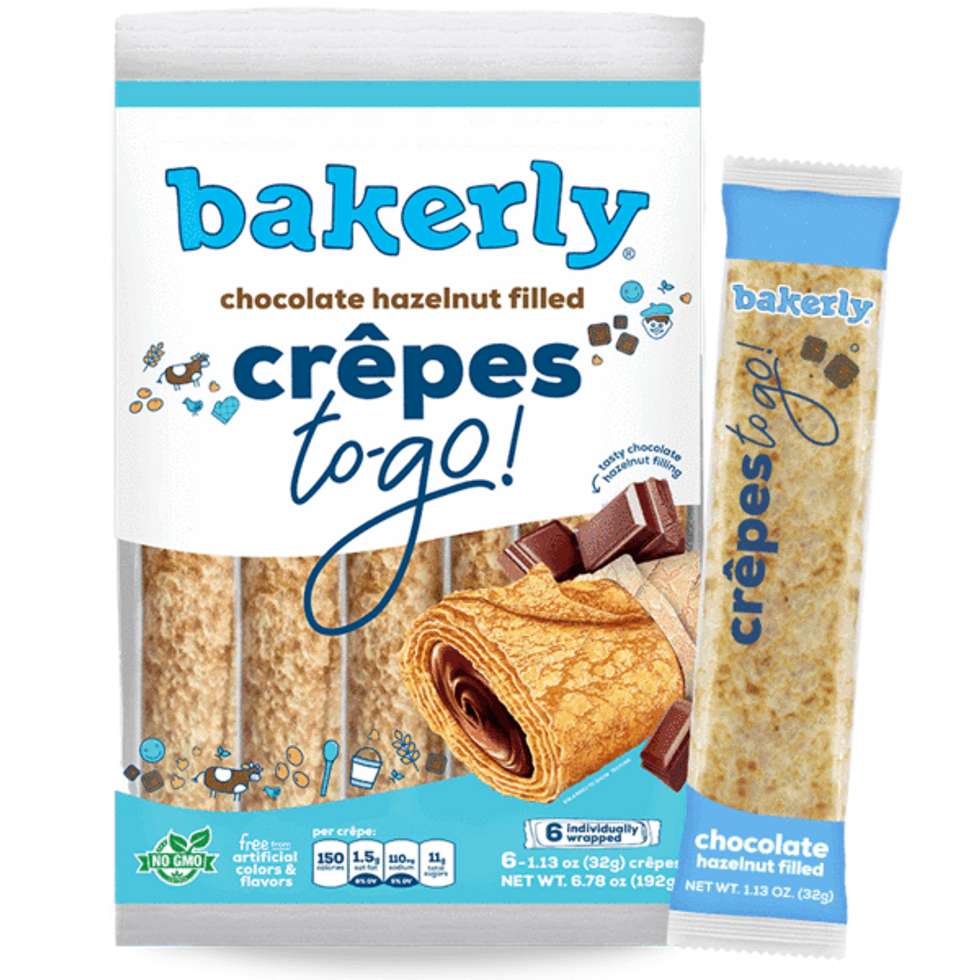 Bakerly
What else can I do?
Want to get inventive with your baked delicacies? Check out the recipes on the Bakerly website for novel ideas about what to do with your Bakerly faves. Bakerly's all about sharing verifiable French recipes with the rest of the world.
For a whimsical, nostalgic morning, try turning the sliced Brioche into the Paris Hilton Frosted Flake French Toast, inspired by her latest cooking show. For an even more adventurous experiment, eschew that bland grilled cheese for grilled cheese Brioche ravioli.
Bakerly Brioche has a versatile consistency and light sweetness that's perfect for any holiday dish. 'Tis the season for outdoing your loved ones at potlucks and family dinners, so bring your best with Bakerly.