Is everyone on your Instagram feed suddenly off to Italy? France? London? Mine too. Summer is always the busiest travel season. And this — in the year of our Lord Revenge-Travel — more than ever. But chances are, the trip there ain't as glamorous as the destination.
Traveling isn't just more crowded than ever (spoiler alert: all your aspirational tourist destinations will be mobbed by crowds this summer), it's worse than ever.
With mask mandates lifted on most domestic flights and PCR testing requirements lifting in most destinations, travel looks a lot like it did before the pandemic. Except multiply the number of people mobbing the airport exponentially.
TikTok after TikTok video chronicles the outrageous wait times for flights these days, with many passengers arriving hours in advance only to still miss their flight — or, worse, have it unexpectedly canceled.
According to The Atlantic. This summer will be a tough one for travel hopefuls. The airline industry is going through something. Our vacation plans are the collateral. "The amount of turmoil in the airline industry over the past two years is unlike anything we've ever seen in travel," one flight expert told The Atlantic.
"The 9/11 attacks caused a 7 percent drop in overall travel. But 2020 travel was down 70 percent. Airlines were worried about surviving. That meant laying off staff, shedding pilots, selling airplanes, and retiring aircraft. Now, as travel rebounds, we are paying the price"
Though there's not much we can do to counteract — or even plan for — this phenomenon, that hasn't stopped passengers from trying. Introducing: the airport dad aesthetic. If Gen Z is going to do anything, it'll turn literally everything into a vibe. And the concept of some New-Balance wearing, neurotic dad from some American suburb is the most recent TikTok trend.
It started with the tag #AirportDad, which currently has over 41.4 million views. This trend began with people covertly filming their real dads at the airport, laughing at the comical levels of dedication, efficiency, and idiosyncratic behavior dads have in common.
Then, of course, it evolved. People without children started saying their partners would be perfect to empty the Airport Dad trope. Then people cracked funny jokes about the AirportDad, trying to emulate him.
But there are two sides to every man. The George Clooney Up In The Air efficiency, or the Airport girl, who's there for the experience.
The airport girl wears matching sets, arrives at the airport hours early, and grabs a quick Starbies before heading to a lounge. She revels in the shopping, the novelty, and the feeling of having her shit together.
The most intense iteration of this trope is the person who does a full, elaborate skincare routine on the plane. And yes, I'll confess, I'm one of them. Yes, I have an in-flight skincare routine. But who can blame me?
I'm in fine company. Now, skincare lovers everywhere are showing off their in-flight skin care products — from toning sprays to under-eye patches to face moisturizers to skincare face masks beneath those protective face masks. It's certainly one way to pass the time. And once you start doing it, and seeing the difference it makes, you really can't stop.
With the dry, recirculated air on the plane and how physically taxing travel is, you need some TLC. Pamper your dry skin with TLC products that are made to use on the go.
Here are the best products to use while up in the air that works for all skin types: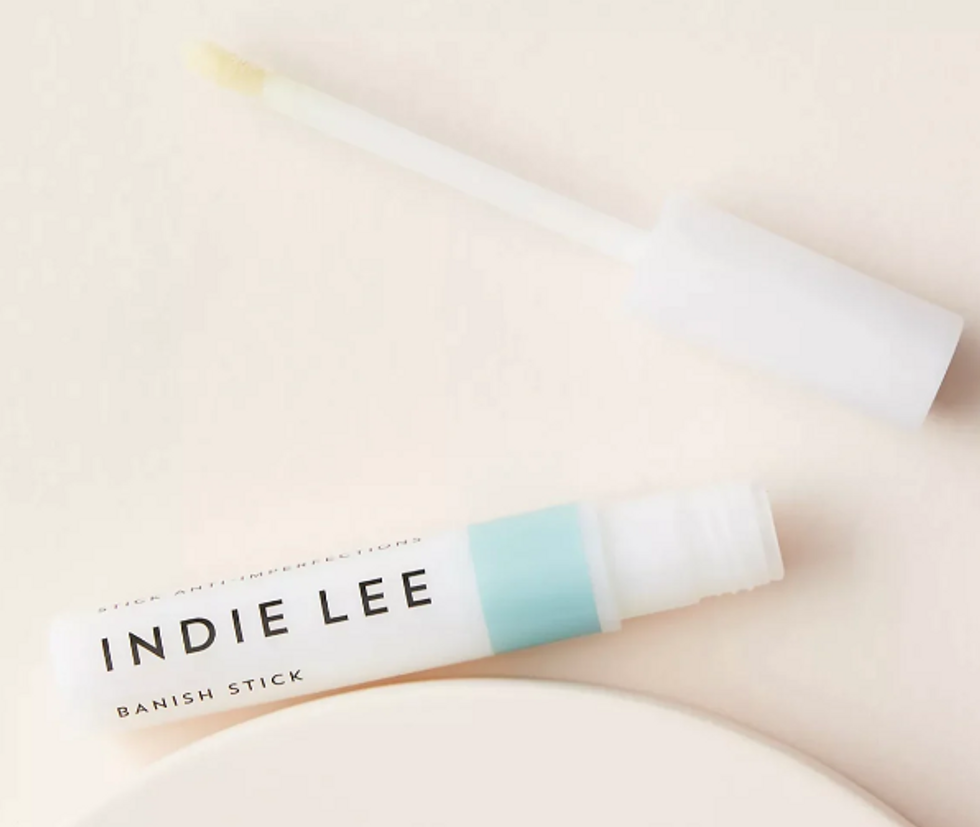 If I could buy everything from Indie Lee, I would. TBH, I'm already well on my way. Their famous brightening cleanser smells so deliciously of strawberries I use it every morning. Their toner, squalane facial oil, and more are also storied for their miraculous brightening effects. On the plane, the Banish Stick works better than any pimple patch or spot treatment and zaps my zits and dark spots by the time I land.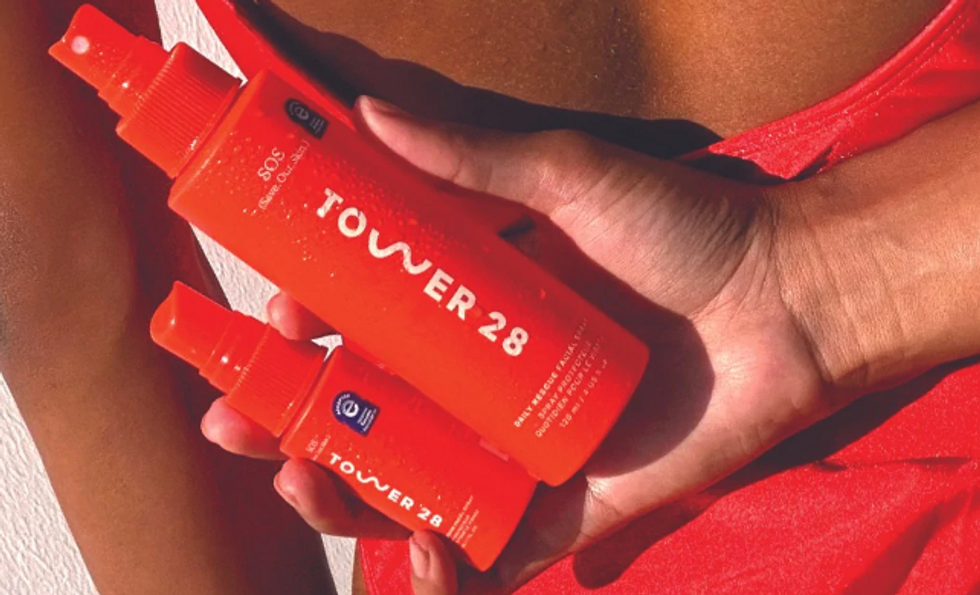 I'll do anything Hailey Bieber does for her glowy skin. She just revealed that she uses Tower 28's best-selling SOS Daily Rescue Facial Spray. It's a 100% natural soothing, purifying, and repairing daily mist featuring the hero ingredient hypochlorous acid for angry, stressed-out skin. Spritz all over your face during the flight and keep your skin hydrated.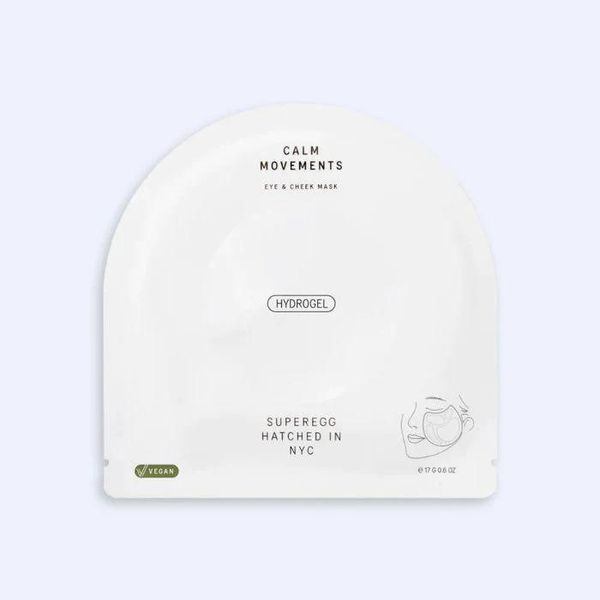 This Instagram-friendly brand is so much more than its cool packaging. It hydrates your under-eyes and cheeks making it simple for you to hide your skincare under your mask. Apply as your flight lifts off and you'll have a glowy, hydrated visage without fine lines by the time you've watched a movie! Maybe two!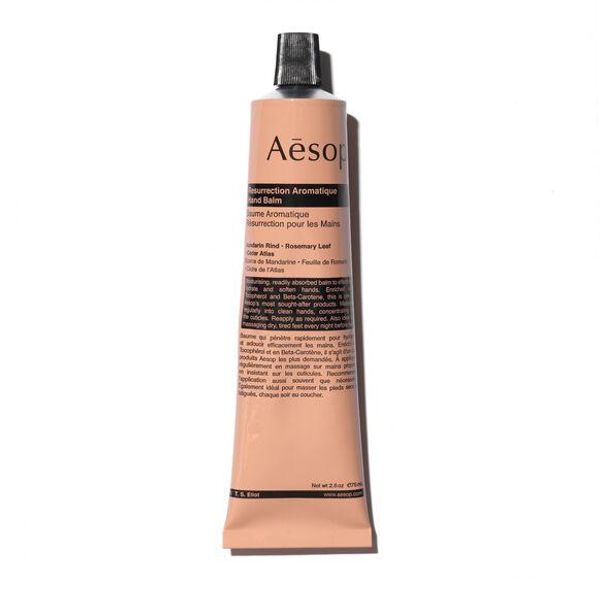 When it comes to in-flight sanitization, I don't mess around. I bring my own wipes to disinfect my seat area, and then I load up on layers of hand sanitizer. But that much sanitization can leave my hands super dry. This hand lotion is a plane staple for its thick, but smooth, texture. Plus it smells soooo good.