Nashville, where hundreds of country music stars have gotten their start—Dolly Parton and Blake Shelton among them—has consistently drawn people looking for a place to catch great live music while tossing back a few (or more) beers at a local honky-tonk. But ignore its other charms and attractions you'll be sorely missing out. This almost 250-year-old city boasts a full-scale replica of the Parthenon (complete with a 42-foot-tall statue of Athena), dozens of great hiking trails, a blossoming foodie culture, and more. Flights to Nashville International Airport are cheaper than ever—there's really no excuse not to take a weekend jaunt to the capital of Tennessee.
Best spots for live music
While known for its country music, Nashville also has a flourishing jazz and bluegrass scene. Dozens of bars offer live music nightly, and if you head downtown to Broadway on a weekend night you can't throw a stick without hitting a honky-tonk with a crooning musician inside. If you're looking for live jazz, you can't beat Rudy's Jazz Room, where you can nosh on creole and New Orleans-style fare while talented jazz musicians do their thing in an intimate, New York-influenced environment.
Country music fans should make a beeline to Legend's Corner, a self-proclaimed honky-tonk saloon located smack in the middle of Broadway. The walls are covered in country music records and it has almost non-stop live music from 10am to past midnight on weekends.
If you can't decide on a genre, check out Layla's, another proudly self-proclaimed honky-tonk. Musicians there play anything from country to rockabilly to bluegrass. You never know what to expect when you step inside its well-worn interior. With two bars, there's no need to worry about being jammed next to others like sardines in a tin. No matter where you sit you'll be able to hear the live music loud and clear, so stake out a stool and enjoy the ride.

BBQ that'll make you drool
The first thing you should know about barbecue in the south is that it is a very serious endeavor. Pride and heritage are essentially baked in, and people have staunch opinions on which style is the best.
While not universally revered, it's hard to argue with the lip-smacking appeal of the whole hog barbecue. And in Nashville, no one does it better than Martin's Bar-B-Que Joint. Pull up a chair at Martin's and you'll enjoy the spoils of over 25 years of accumulated barbecue wisdom, techniques, and experiments from franchise owner Pat Martin.
Everything from sides to sauces are made from scratch every day starting at 5am, but the smoking process begins the day before. If pork's not your favorite protein, they also serve up a mean smoked turkey or chicken, brisket, catfish, and sausage in a variety of ways. Try a Redneck Taco (your choice of BBQ on top of house-made hoecake and slaw), a Full Slab of Ribs (wet or dry rubbed), or fiendishly delicious chicken wings with a side of Devil's Nectar dipping sauce.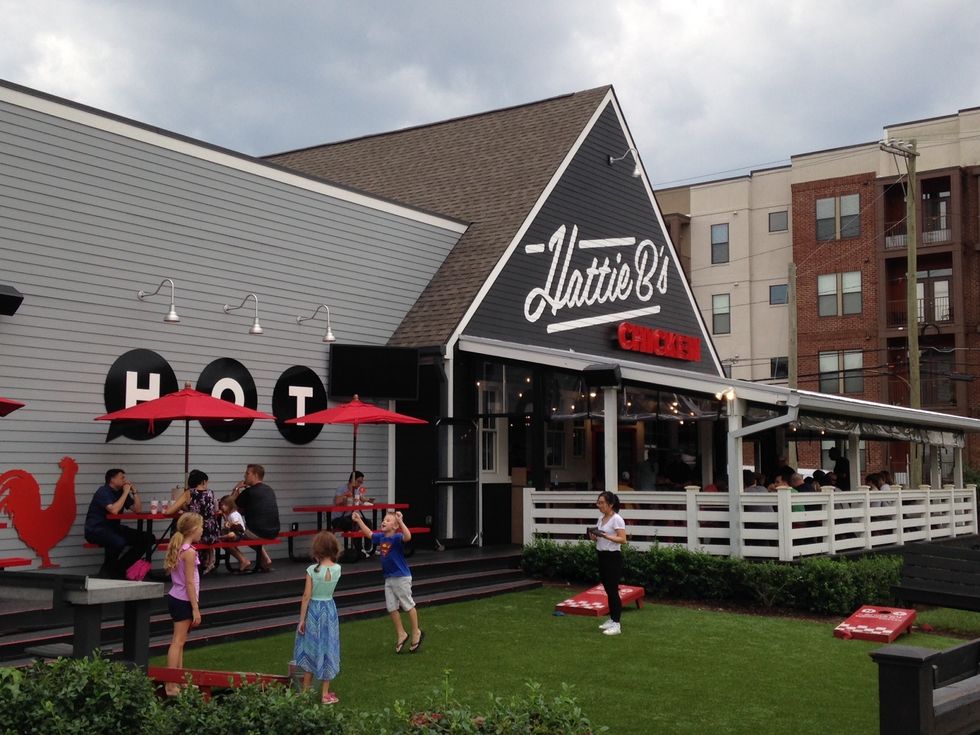 One thing is for sure: you haven't tasted Nashville until you've tried a piece of hot chicken from Hattie's. Hot chicken is essentially fried chicken with a kick, but for some reason it tastes better in Nashville than any other place in the south.
Take in some history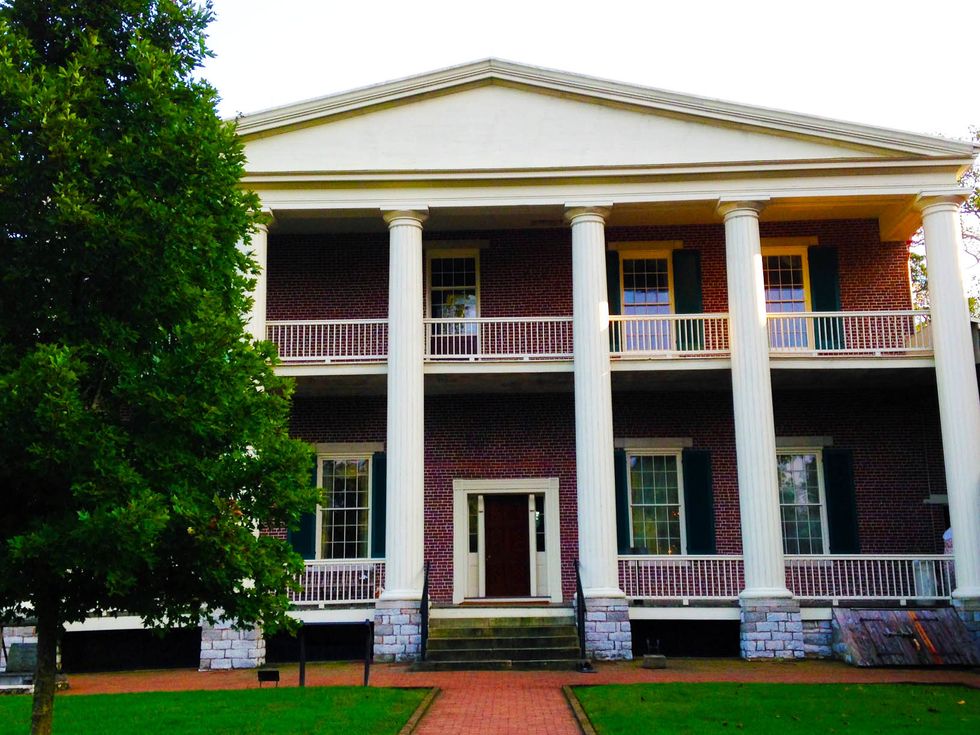 The Action-Jackson manor
If the only thing you know about Andrew Jackson is that he's on the twenty-dollar bill, you may want to stop by Hermitage, his 200-year-old estate. Explore the seventh president's old stomping grounds and take a tour of the house he once lived in—happily they've updated the amenities to include air conditioning, so you won't have to contend with the sweltering Nashville heat should you visit during the summer.
If you can't swing a trip to Athens, Nashville's full-scale replica of the Parthenon will give you a feel of Greek historical architecture. (Maybe nosh on some olives and gyros afterward to get in the mood before you visit.) Built at the turn of the 19th century for the Tennessee Centennial Exposition, this magnificent piece of architecture was never intended to be a long-term building despite its beauty and grandeur; the city planned to demolish it after the exhibition. However, its popularity with residents and tourists and the cost of demolition saved it from its uncertain fate. Inside, it contains artwork and sculptures by 18th and 19th century American artists including a spectacular 12-ton statue of Athena.
A walk to remember
Visitors interested in Nashville's wild charms will appreciate the bevy of hiking trails just outside the city. A longtime favorite is the Mossy Ridge Trail. It's a 4.5-mile loop through lush woods and filled with chattering birds. It has enough hills and ridges for you to work up an appetite—all the better to appreciate some hot chicken. Just make sure to leave enough time to slow down and take in the sights and the sounds.
If you can't bear to leave without a souvenir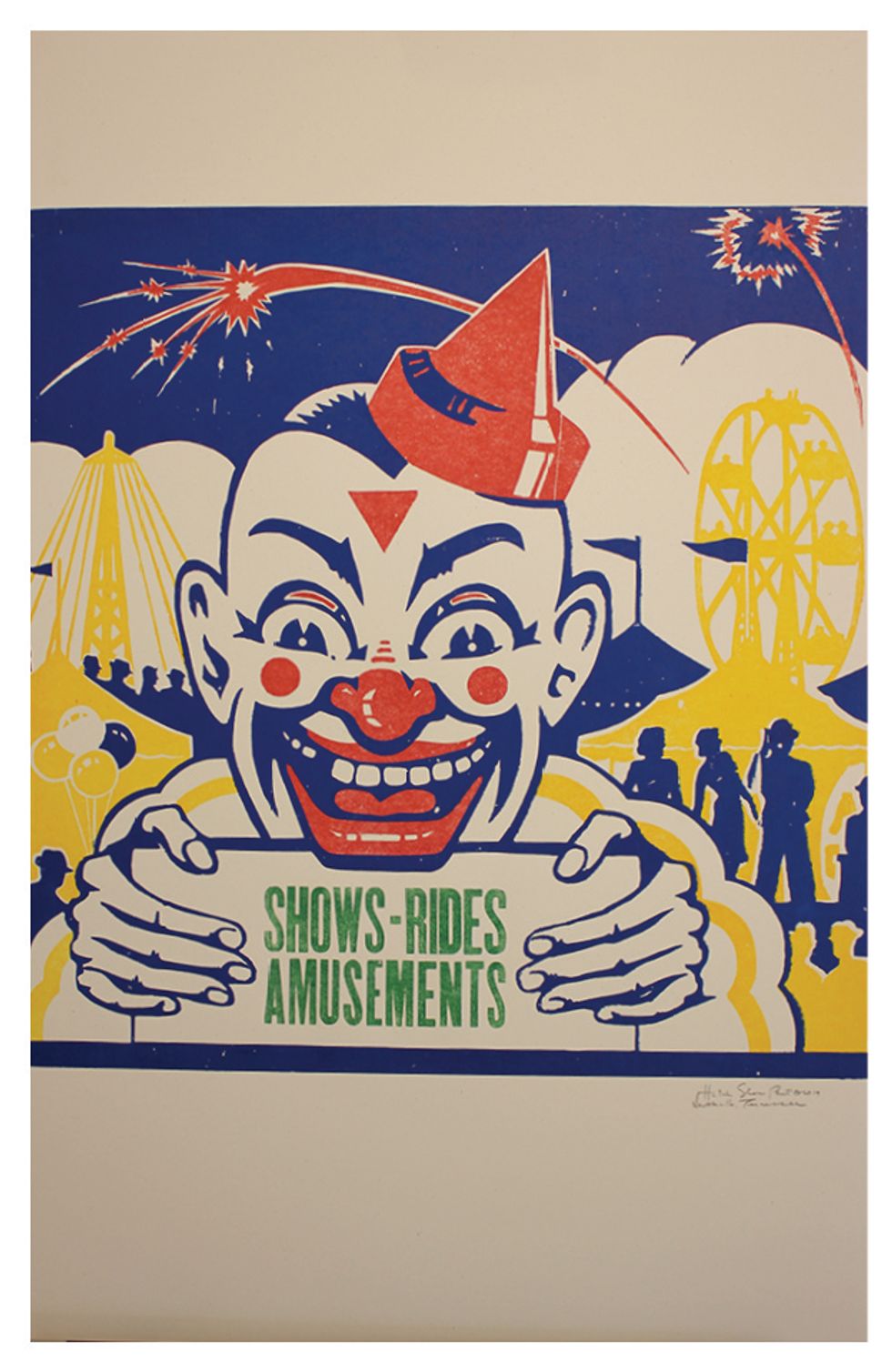 Hatch Show Print has been turning out iconic music show posters for Nashville artists for over 140 years, and now you can own a taste of the industry with a replica print. You can even tour their Haley Gallery, which showcases prints of original posters as well as interpretations from local and national artists.
Those looking to deck out their homes with some cheeky home goods should check out Apple and Oak. From a wine glass featuring "fancy as f**k" in curly gold script to vintage Turkish rugs, this is one store that will suck you in faster than your favorite Instagram influencer.
Nashville's charms extend far beyond its country music roots. With all of its history, delicious eats, boutique stores, and live music, it makes for a perfect weekend trip that could easily extend into a full week vacation.