Hoboken, NJ is not just the birthplace of baseball, home of Frank Sinatra and the famous Carlo's Bakery from Cake Boss. Packed into 1.25 square miles are 120 liquor licenses. This makes it the most bars per capita in the United States, topping NYC's Greenwich Village.
---
Ironically, I just moved to Hoboken back in August and have made it my sole mission to put these bars to the ultimate test. Hoboken is known for football season and the lines circling around the block with three-hour-long waits on game days. Sunday Fundays are a regular ritual for locals, but they're not to be taken lightly.
What I've found difficult since moving in is which bars to go to and for what. So, I constantly stalk the Hoboken Girl website to learn the ins-and-outs of the area. For a good month, I could barely differentiate one bar from the other.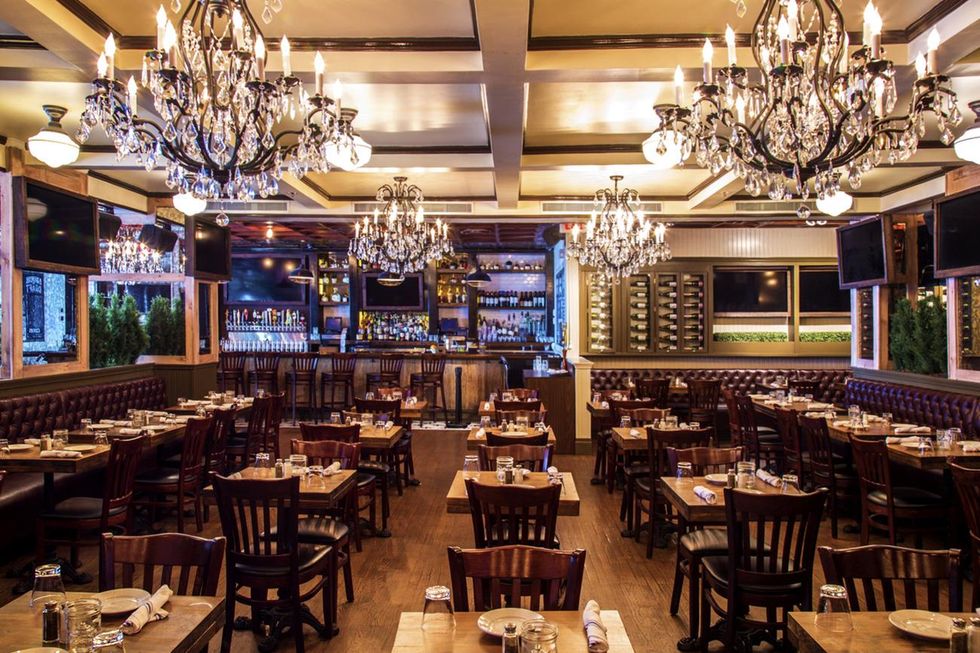 The Ainsworth, Hoboken, NJ
The Ainsworth
Because 120 liquor licenses are shoved into one square mile many of the bars look alike…but they serve different purposes. There are pubs, clubs, a country bar, and a bar specifically for just about every sports team in the United States, you name it.
And then there are the bars known for their Sunday Funday deals, the normal weekend partying bars, and the bars that feature the finest espresso martini. Although I haven't yet visited all 120 establishments serving liquor in the Square Mile City, I'm getting pretty familiar with the popular joints.
So, instead of scouring the internet for bar recs and Yelp reviews, here's my guide as a little gift for those looking for the ultimate Hoboken bar.
Starting With Sunday Funday
If you're coming for the insanity that is Sunday Funday, hit the most popular bar in Hoboken: Wicked Wolf. Wicked Wolf offers TVs everywhere you look playing all football, all the time. During commercial breaks, there's a live DJ and a crazy atmosphere.
Wicked Wolf fills up early, so you want to get in line by 10 AM or you'll risk wasting 45+ minutes in line - that's on a good day. Luckily, Hoboken is a cozy city that's completely walkable. Other popular options not far away are Texas Arizona, which may have a shorter line and a titch more room to move. And then there's Greenrock right across the street.
The Weekend Spots
Hoboken has a train station, called the PATH, whose stairs lead out to a plethora of bars. You walk off the train, and are faced with the likes of Pig & Parrot, Fat Taco, and 80 River. But how to choose on a Friday and Saturday night?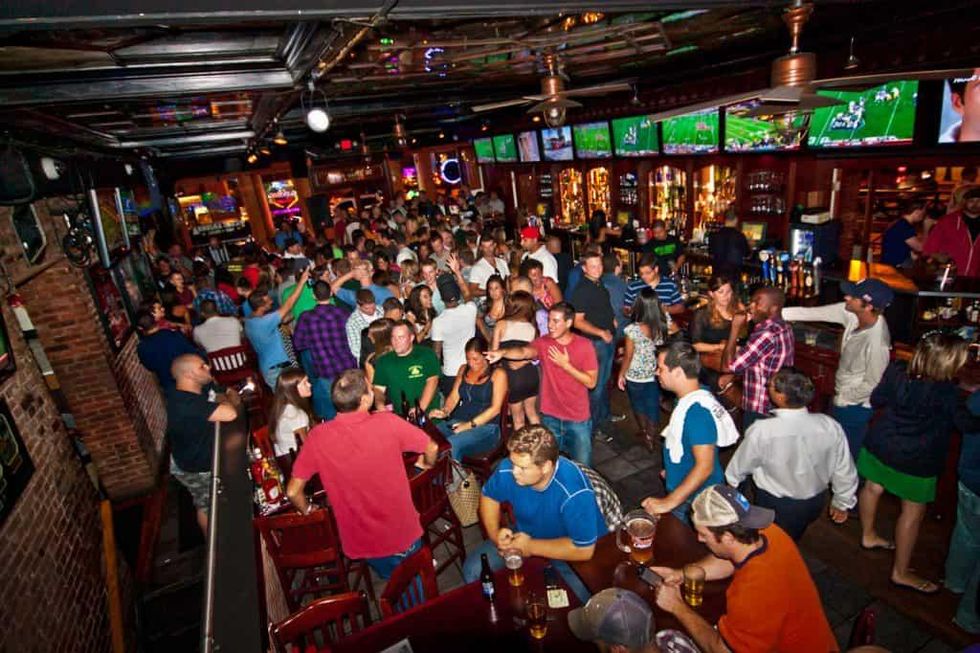 Texas Arizona, Hoboken, NJ
Texas Arizona
Texas Arizona is normally jammed with people both nights, which can get overwhelming and repetitive. So, if you get tired, 80 River is a smaller establishment right next door with fantastic ambience. Bounce around the block to Pig & Parrot, head across the street to Bobbleheads or Greenrock.
Want more pub vibes? Go with Mulligan's or McSwiggan's. Willie McBride's normally offers a live band, which is a nice alternative from their regular DJ's. Either way, trek two short blocks and find something for everyone.
And Finally…The Espresso Martinis
The Espresso Martini is a staple in my diet. Nothing tops off a meal and wrestles me out of that food coma quite like the biting flavor of espresso and that sugar rush. Sorellina has some of the finest espresso martinis in town and offers seasonal flavors like a Pumpkin Spice Espresso Tini.
Surprisingly, not every place in town offers an espresso, so try The Ainsworth or any of Hoboken's fabuloso Italian eateries. Il Tavolo, Otto Strada, and Margherita's all offer the delicious drink.
Seriously, if you're looking for great nightlife and even better food, you can't go wrong in Hoboken. I'll see you on Sunday Funday.